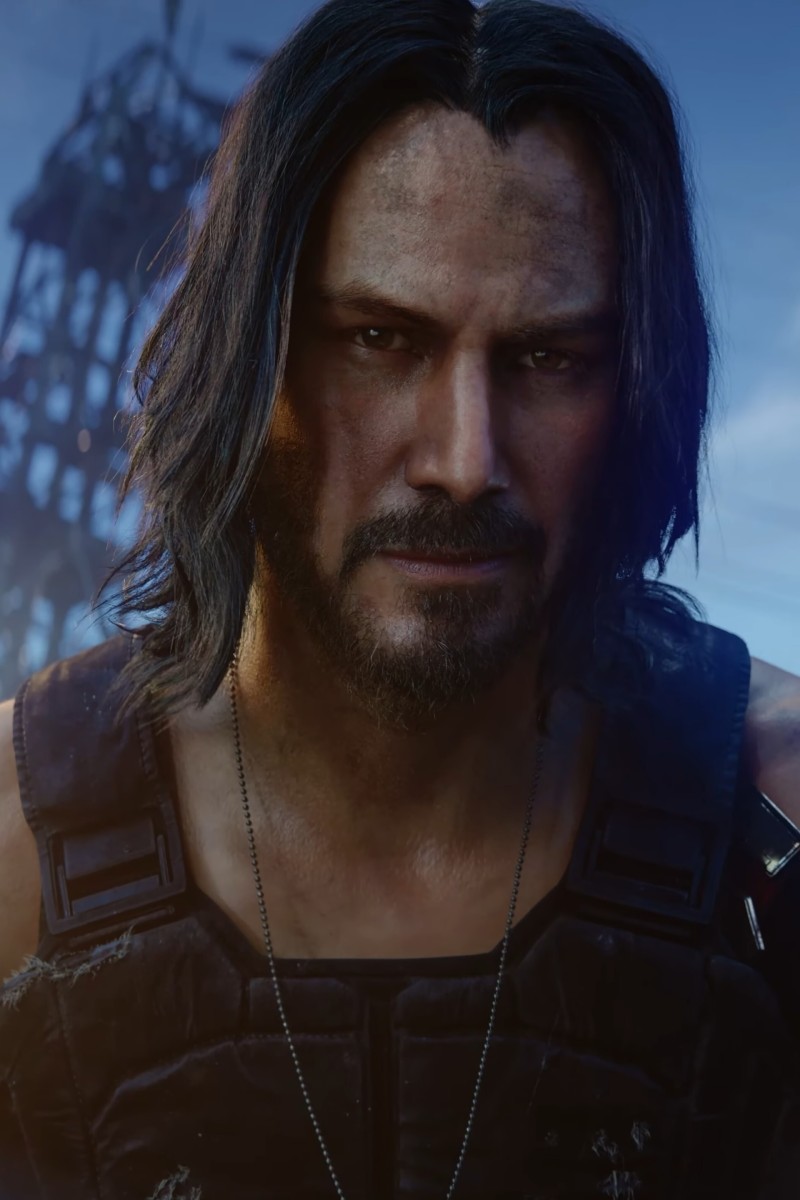 'Cyberpunk 2077' game review: Does the most hyped game in years - and Keanu Reeves - deliver?
The latest release from 'The Witcher 3' studio CD Projekt Red is almost overwhelmingly massive

Despite the reported glitches, the dark crime thriller, featuring the 'Matrix' star, offers hours of replay potential
Keanu Reeves appears as Johnny Silverhand in the year's most highly anticipated game. Photo: CD Projekt Red
Ever since gripping fantasy narrative of cult developer studio CD Projekt Red's The Witcher 3 took the gaming world by storm – and paved the way for a Netflix adaptation of the novels that inspired the game – fans have been desperately waiting for the next epic game from this Polish developer.
This year they got it. Cyberpunk 2077 is a gigantic game that gives players enormous freedom and has huge ambitions – except you feel like you should be killing the game's bugs and not your rivals in Night City.
You get your first sense of its size when you create your look. The main character, simply called V, can be completely customised – starting with hair and skin colour, facial features and visible cyber implants, all the way to the, um, private parts.
You can also pick if V has a female or male voice. The voice also determines whether V is addressed as male or female by other characters.
5 awesome games to buy for your new XBox Series X or PlayStation 5 console
Various characteristics can also be set, meaning you can distribute points to five attributes such as intelligence and coolness, which later influence the course of the game.
For example, someone who's very cool is good at sneaking. Other talents that make V's life easier depend on this. This offers a lot of possibilities – but can be overwhelming at the beginning.
The players are also free to choose their own tasks. V is a kind of petty criminal who receives orders from so-called fixers. There is indeed a main story, which is about the rock star – and terrorist – Johnny Silverhand played by Matrix and John Wick star Keanu Reeves.
But the game lives even more from its overwhelming number of small tasks and side quests scattered all over the place. Even a short joyride by car or motorbike fills the map with small symbols that you want to visit.
This world, the metropolis of Night City, is essentially the real star of Cyberpunk 2077. At every turn, the sprawling city seems lively and authentic.
And even though it's called Night City, the sun does shine here during the day. It does rain lots though – perhaps a little too often for California, where the city is located.
The game's dense atmosphere is breathtaking. Photo: CD Projekt Red/DPA
It helps to know that Cyberpunk is set in a parallel universe that was already diverging from ours in the 1980s. The Soviet Union still exists, Japan has enormous economic and cultural influence, and the world is in a kind of extreme capitalism where everything is marketed and corporations stand taller than states.
Some of the game's themes therefore seem a bit stale. And perhaps climate change's impact on this future is less problematic than in our future. But the constant rain hitting the neon light reflections in puddles certainly fits the gloomy mood.
This also brings us back to the technology: when Cyberpunk works, it looks fantastic, at least on the right rig.
Sony's new PlayStation 5 feels like a luxury item – but a worthwhile investment
At the beginning there's a sequence that shows the V's gangster career alongside their partner, Jackie.
As you watch them partying in nightclubs and carrying out robberies, you get the feeling you're watching a well-produced Hollywood movie. Technically, and in terms of content, it's a small masterpiece.
Everything, down to the sound design, the music, the voice-overs and even the level of translation in other languages  is done at the highest level.
In terms of gameplay, however, there are hardly any innovations. In terms of game flow, this dark crime thriller lies somewhere between Skyrim and Grand Theft Auto, and the missions are reminiscent of Deus Ex and Watch Dogs.
6 of the best open-world games to play right now, from Bully to Watch Dogs 2
There are often many ways to complete a mission: for example, a camp full of enemies can be conquered and dismantled by hacking, secretly infiltrated, or shot to pieces with brute force.
Often, seemingly small decisions made by the players later have an impact that can strongly influence the course of the game and even the end of the main story. This means you'll likely want to play through more than once.
But even you just play it once, you'll get several dozen hours of fun out of it.
There have been reports of crashes, glitches and bugs in the game, especially on last-generation consoles. But Cyberpunk 2077 is an intense experience with few parallels, especially in the game world.
And if you wait a little longer, at least until updates bring a more flawless gaming experience, maybe – just maybe – the game can live up to its extraordinary expectations.
Sign up for the YP Teachers Newsletter
Get updates for teachers sent directly to your inbox
Sign up for YP Weekly
Get updates sent directly to your inbox