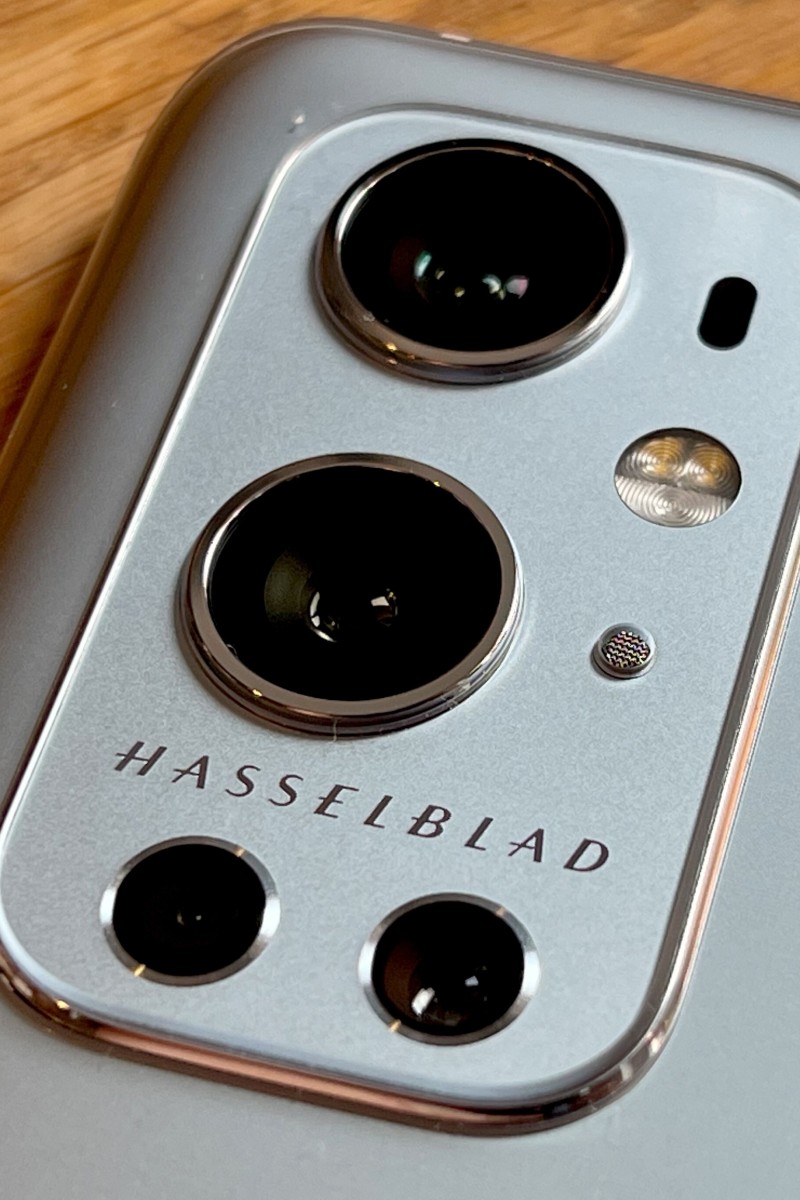 OnePlus 9 Pro phone review: Smooth display, fast performance, but it's mainly about the camera
The Chinese manufacturer has paired up with Hasselblad, of 1969 lunar landing photos fame

As Huawei has proved with Leica, working with a specialist lens crafter really makes a difference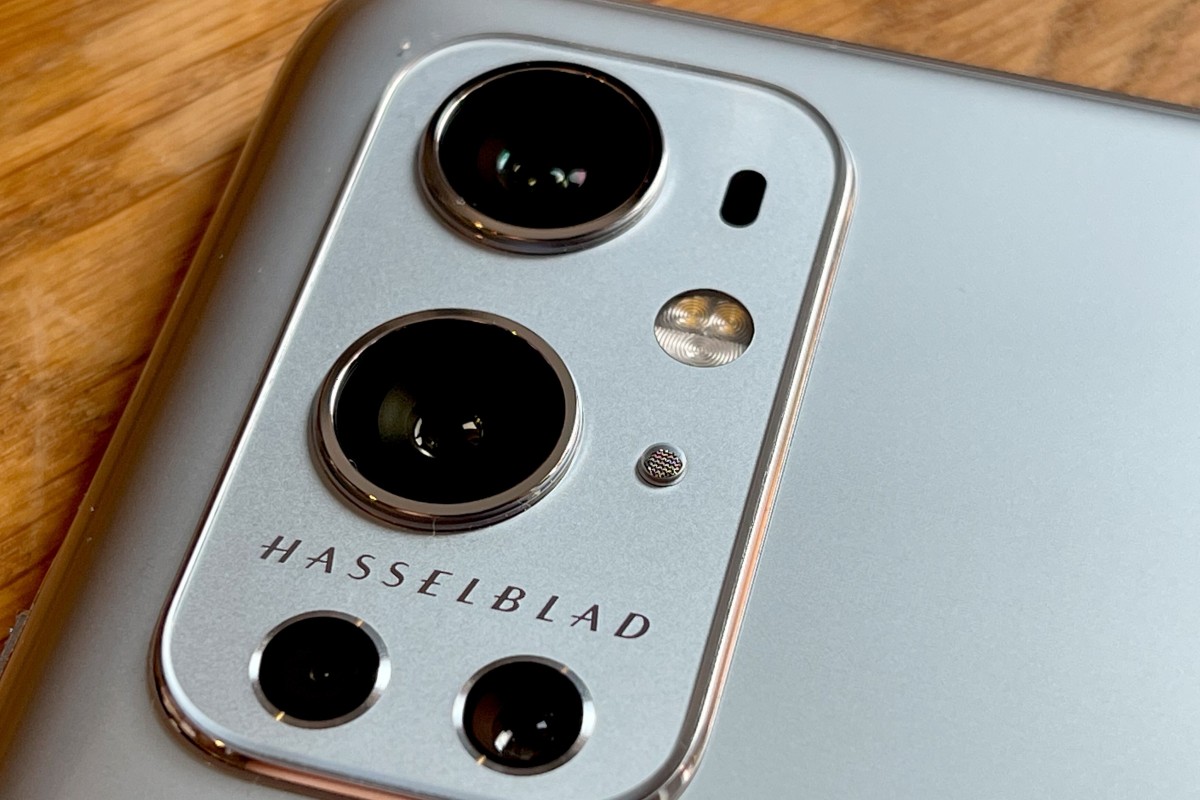 Hasselblad is a name familiar with the pros – and you, too, can aspire to that excellence with this new phone. Photo: DPA
The upcoming OnePlus 9 Pro handset is one for aspiring pro photographers.
Why? The manufacturer has collaborated with Swedish camera brand Hasselblad – the brand used by astronauts Buzz Aldrin and Neil Armstrong used to take photos when they became the first humans to walk on the moon in July 1969.
As it turns out, it pays to collaborate with a camera specialist, just like Huawei does with Leica and Nokia does with Zeiss.
The 5 best camera apps and filters to try in 2021
The phone features two large and two small camera lenses. The camera starts quickly, focuses quickly, almost always triggers very quickly and delivers impeccable pictures. It's fitting for a company that often advertises its speedy performance.
The camera even captures textures against light and can do a good job of exposing a cloudy sky, although purists may find the colours a touch too vivid.
The quad camera is made up of a main shooter (48 MP), an ultra-wide-angle (50 MP), a telephoto camera (8 MP) and monochrome lens.
The camera objects and adjusts the settings accordingly. Or you can select the Pro mode and adjust everything yourself.Even the automatic mode delivers beautiful photos. Those who want more can define all kinds of settings themselves in Pro mode and also save and edit the photos as RAW files for later editing.
Even more is possible with portrait mode, macro photos, night photos and the tilt-shift effect, all while artificial intelligence helps to recognise the scene and optimise the camera.
The OnePlus 9 Pro films videos in up to 8K resolution with 30 frames per second and in HDR and you can even do this with both the main and ultra-wide-angle cameras. The results in low light are impressive.
To give it all the Hasselblad feel when you're taking photos, OnePlus has added an orange shutter button and the iconic "snap" shutter sound in the camera app.
Looking for a new pair of ear buds, but don't believe in Apple? We got you
Compared to the camera, the rest of the OnePlus 9 Pro pales a little – but perhaps that's unfair. Because this phone has everything you could ask for in a top-end 2021 flagship: Qualcomm's Snapdragon 888 processor, up to 256 GB UFS 3.1 memory, 8 to 12 GB RAM, 5G wireless and much more.
The phone runs on OnePlus' Oxygen OS version of Android 11, which is pleasantly easy to use.
The display is also a delight in everyday use. It can vary the refresh rate from still to up to 120 frames per second – depending on the requirements from image editing to video games. This ensures animations when you're swiping are buttery-smooth, while you won't be wasting battery when you don't need the high refresh rate.
That brings us to the only small weakness of the OnePlus 9 Pro: the battery.
5 places you can charge your phone for cheap or even free when your battery dies
If you turn on all the fancy functions, your power level drops quite rapidly. That's even in spite of an ample 4,500 mAh battery capacity.
The OnePlus solution is called Warp Charge 65. Allowing the OnePlus 9 to charge at twice the rate of Apple and Samsung's top phones, the massive included 65-watt power brick can charge your battery to 75 per cent in 20 minutes.
It's fully charged after just under 30 minutes.
Wireless charging is also fast and if you buy the optional Warp Charge station, it takes 43 minutes to fully charge the battery.
How to boost your Wi-fi when everyone's working from home
The 9 Pro looks premium, has all the latest hardware and decent software, and a stand-out camera package. Whether or not it's due to Hasselblad can be debated, but the camera is certainly a lot of fun to play with.
There is no Hong Kong release date for the phone yet, but for an idea of cost, the EU prices is set at €899.
A cheaper alternative is the OnePlus 9 (€699, due out on April 26). This has a fibreglass-reinforced plastic frame, a slightly smaller screen, three camera lenses instead of four and no fast wireless charging.
If you're considering buying a OnePlus 9, you should be comparing with the Xiaomi Mi 11, Samsung's Galaxy S21 and Oppo's Find X3 series, which offer similar results in the same price range.
Sign up for the YP Teachers Newsletter
Get updates for teachers sent directly to your inbox
Sign up for YP Weekly
Get updates sent directly to your inbox