How to delete your WhatsApp account if you're worried about privacy
With the messaging apps' new terms of service, you might be thinking about moving onto a more secure platform

But before you remove yourself completely, follow these steps to save the chats and photos that you want to keep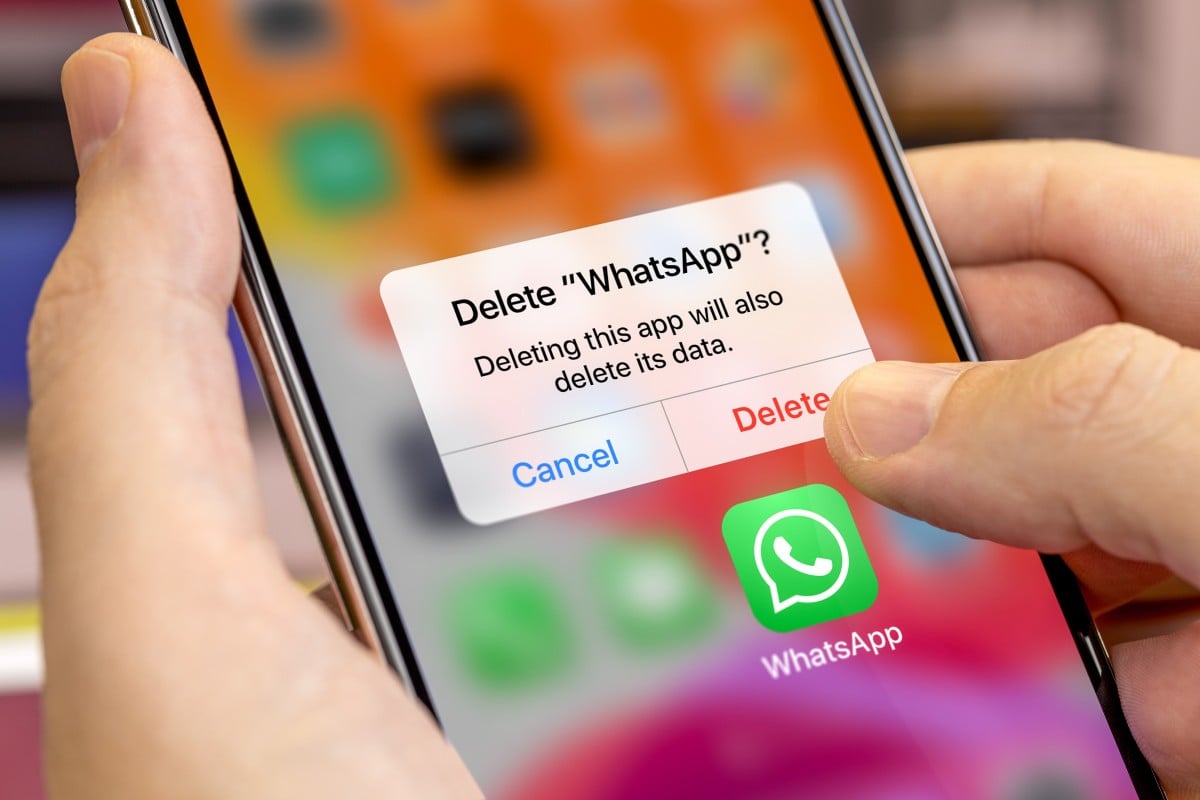 Deleting the app from your device is not enough to remove your account and messages.
WhatsApp collects information about how you use your phone and where you are, allowing the messenger and its parent company Facebook to create a picture of you and your interests for advertisers. And with the company changing its terms of service , you might decide that you don't want to tolerate this any longer.
There are plenty of easy messenger alternatives widely in use, and switching is easy. Anyone who wants to turn their back on WhatsApp just needs a strategy. And that sounds more difficult than it is.
It can be done in just two or three steps: find a messenger alternative; back up WhatsApp chats if necessary; then delete your account. Off you go.
Check out what our readers think about WhatsApp's user policy update
Are there messenger apps that can match WhatsApp in terms of functionality, but don't collect chat metadata or at least maintain a privacy-oriented approach to it? 
Yes, there are. Signal and Wire are among the most widely recommended in security circles, and both are open source, securely end-to-end encrypted and available as Android, iOS, and desktop applications.
If in doubt, you can try out a few new messengers at the same time. Before taking the plunge, you should probably check if many of your contacts are already on your new messenger platform.
How to delete your TikTok account forever
If you're ditching WhatsApp, you may want to keep your old messages and media (photos, videos, and voice messages).
No problem. Open the individual or group chat you want to save. Tap the three-dot menu at the top right (Android) or Settings (iOS). Select "More/Chat export", and specify in the next window that the media should also be saved. Then, choose whether the text document with the chat history and media files should be stored on the device or in your cloud.
Since, according to WhatsApp, a maximum of the 10,000 most recent messages can be saved in this way, you should repeat the whole procedure for the respective chat and specify that no media should be saved. Without the media, you should get a second text document with up to 40,000 messages.
5 ways to delete yourself from the internet
Taking this third step before the second is dangerous. If the WhatsApp account is deleted, all chats and backups are also deleted – irretrievably.
So you've backed up everything that should be backed up? Good. To leave WhatsApp, tap on the three-dot menu or settings at the top right and select "Account/Delete my account".
Next, enter your mobile phone number in international format with the country code in the corresponding field. With a final tap on the red "Delete my account" button, the job is done, and the app can then be removed from your smartphone.
Sign up for the YP Teachers Newsletter
Get updates for teachers sent directly to your inbox
Sign up for YP Weekly
Get updates sent directly to your inbox