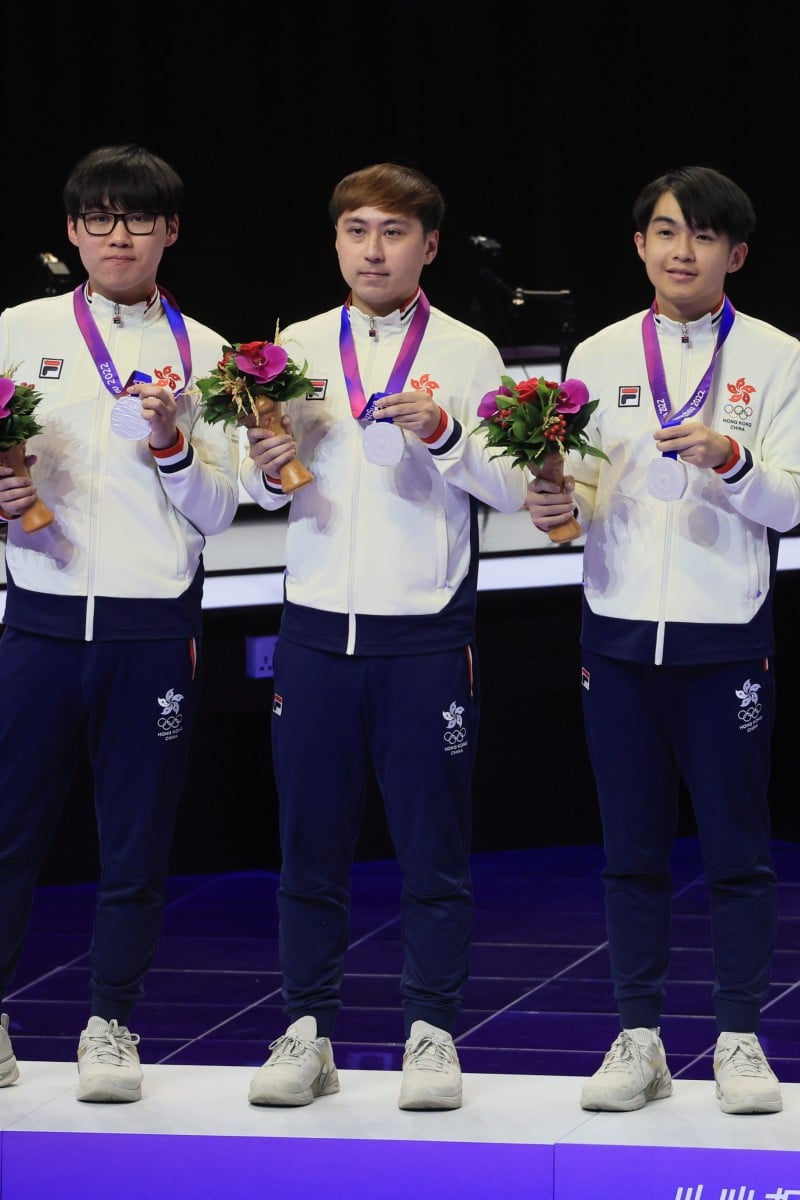 Game changer? Esports players behind Hong Kong's silver medal at Asian Games hope to inspire growth in city's industry
Five-member team beat teams from Philippines and Thailand to get to 'Dream Three Kingdoms 2' final in Hangzhou

They urge city's government to invest in professional gaming teams, develop young talent and create a regular esports tournament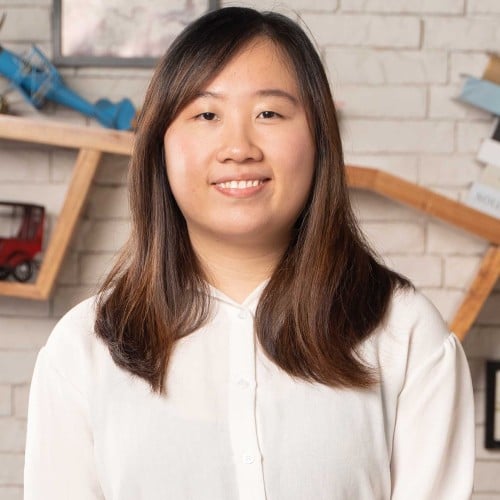 Sue joined the Post in 2021. She graduated from the University of Hong Kong with a double major in journalism and counselling.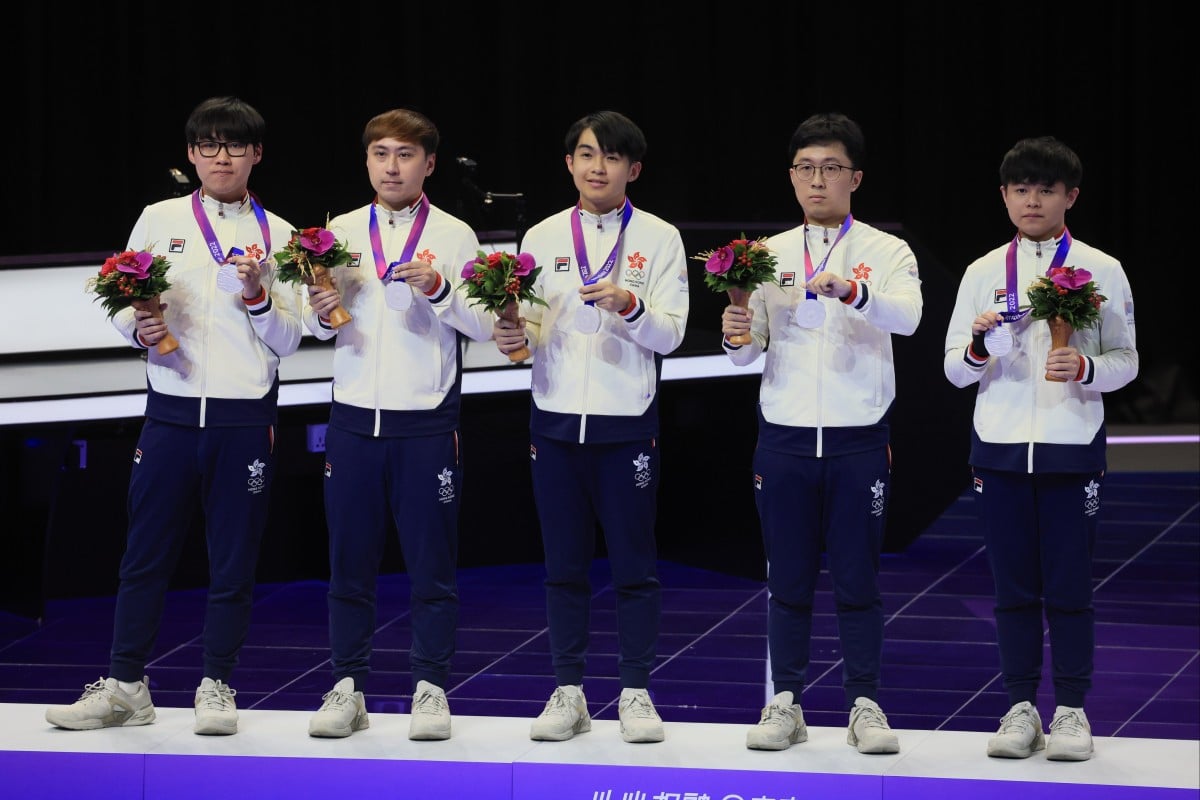 Hong Kong's team won the silver medal in esports for the battle arena game, Dream Three Kingdoms 2, during the Hangzhou Asian Games. From left: Ivan Law Hing-lung, Jazkit Chan Cheuk-kit, Yip Ho-lam, Yuen Pak-lam, and Yip Wai-lam. Photo: Dickson Lee
Five months before the start of the esports competition at the Asian Games this September, Hong Kong's team had never heard of the video game they would be playing, Dream Three Kingdoms 2.
And little did they know that their journey would culminate in the city's first-ever esports medal.
"We never set out to win a medal, but we took the chance to represent our city and participate in the debut of esports at the Asian Games," said Jazkit Chan Cheuk-kit, the 33-year-old captain of the five-member team.
Female gamers share why they are optimistic about women in esports, despite gendered stereotypes
While the 2018 Jakarta Asian Games featured esports as a demonstration sport, it officially debuted as a medal event at this year's Games in Hangzhou.
Of the seven titles included in the Asian Games, the Hong Kong team was least familiar with Dream Three Kingdoms 2, a 3D multiplayer battle arena popular in mainland China.
But in May, the Hong Kong team's head coach suggested that Chan and his teammates take on this game because of its similarities with League of Legends (LoL) – a well-known battle arena they were all familiar with already.
Chan, the manager of Hong Kong's professional LoL team, Frank Esports, transitioned to being a player, training on Dream Three Kingdoms 2 with his teammates who are all skilled LoL gamers and part-time esports players.
Team Hong Kong members compete during the Esports - Dream Three Kingdoms 2 Final at the Asian Games. Photo: Sports Federation and Olympic Committee of Hong Kong, China
Their coach, 28-year-old Martin Yau Man-tin, revealed the obstacles they faced: "As [the game] is mostly prevalent in mainland China ... there weren't many materials and footage on YouTube, so we had to study outdated leagues or competitions on mainland platforms."
Nevertheless, their perseverance propelled them to the final after defeating teams from the Philippines and Thailand, though China ultimately claimed first place.
Reflecting on their silver medal, 25-year-old team member Ivan Law Hing-lung said, "We devoted most of our time off work to familiarising ourselves with the game, practising until midnight."
"It was a gruelling journey, but ... the medal proved all the hard work was truly worthwhile."
Esports for all: how Japan gamers with disabilities shoot down stereotypes
Unlike Law and Yau, who were exposed to esports during secondary school, Chan started at the age of 22, when he left his job to pursue a career in gaming.
He recalled that it was not easy to pivot from being an amateur to a professional.
"Just being good at playing games doesn't qualify you to be a professional player. It is just one of the many prerequisites," he said, emphasising that gamers must also work well with a team, endure long hours of training, and calmly adapt to unexpected situations.
Chan, who has since shifted from playing to managing, noted Hong Kong was especially tough for gamers, as the city "doesn't have many professional esports teams".
The medal presentation ceremony at the Asian Games. Photo: Dickson Lee
"Some people who want to be professional players might need to go to mainland China to seek more opportunities," he explained.
When Law was 18, he joined a training camp in the mainland for aspiring professional gamers. But he gave up in one month. "Being monitored and trained to play games was very stressful. I felt incompetent," he recalled, adding that he faced pressure from his family as they did not approve of esports.
"So now, I just play games to relax and join some amateur tournaments when I have time," said the gamer who also works in the culinary industry.
Esports athletes push new boundaries with 'brain training'
Yau added: "When you go to the professional level, it is more than personal achievement but teamwork ... It takes a lot of time to change the mindset of playing games by yourself [to playing] with the team."
The esports project manager suggested teens hoping to join the industry explore beyond gaming – such as being a broadcaster, performance analyst or manager.
"The best thing about ... esports is that it brings people together and offers new experiences. The team members develop a close bond that feels like a family," he shared.
Why Hong Kong should invest in esports
The Asian Games was a once-in-a-lifetime experience for the esports team, and they were shocked by the tremendous support from Hongkongers.
"When we reached the quarter-final, we saw ... many news outlets reported on the game with many people leaving encouraging messages," Chan recalled, noting that one of their competition videos was on YouTube's list of top 10 videos in Hong Kong.
"Though some negative voices questioned the niche game and the credibility of esports as a sports event, we observed more people viewing our achievements as bringing glory to the city," the captain added, hoping their medal could help develop the city's esports environment.
The team hopes their win will encourage the Hong Kong government to invest more in esports in the city. Photo: Shutterstock
According to Statista Market Insights, the global esports market is expected to reach a revenue of US$3.8 billion (HK$29.66 billion) this year.
Other parts of Asia have invested in this growing industry. For example, mainland China and Korea – which are home to major video game companies – have established resources for esports, but in Hong Kong, there are not enough major tournaments and sources of funding. Thus, many of the city's talented players go overseas or pursue esports only on a part-time basis.
In comparison, Korea has a comprehensive system to nurture gamers, with funding for school-run esports clubs and diverse career paths in the industry beyond being a professional player.
Video games could improve kids' brains, new study says
"It is crucial to nurture players when they are students, allowing them to ... map out their career paths so they won't have to risk their future," Law said, emphasising the need for more professional teams, leagues and funding in Hong Kong.
Yau noted that the city's esports events were often one-off and urged the government to take the first step in organising a regular tournament in the city and providing funding to train more professional teams.
"We hope that this silver medal can deliver a positive message to the city and government, highlighting the worthiness of developing esports," he stressed.
Get the word out
Culminate 以…告終
to conclude or reach a final result.
Prevalent 普遍
Widespread or commonly occurring; existing or happening often or in many places.
Propel 推動
to cause or facilitate progress or advancement.
Pivot 關鍵
to completely change the way in which one does something.
Prerequisites 先決條件
Conditions or requirements that must be fulfilled or achieved before something else can happen or be done.
Incompetent 無能力
Lacking the necessary skills, abilities, or qualifications to perform a task or job; not competent.
Broadcaster 廣播員
A person who presents radio or television programmes.
Comprehensive 全面
Including or covering all or nearly all aspects or elements of something; complete and thorough.
Sign up for the YP Teachers Newsletter
Get updates for teachers sent directly to your inbox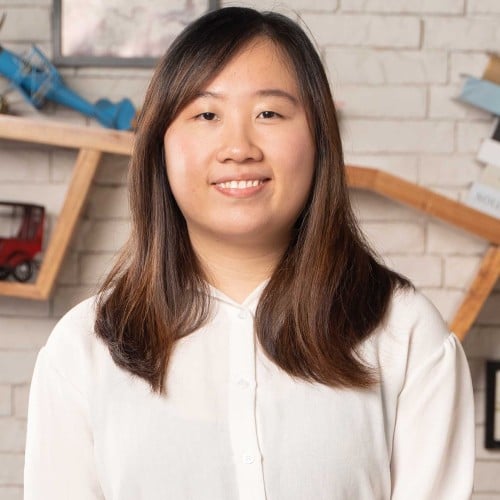 Sue joined the Post in 2021. She graduated from the University of Hong Kong with a double major in journalism and counselling.
Sign up for YP Weekly
Get updates sent directly to your inbox