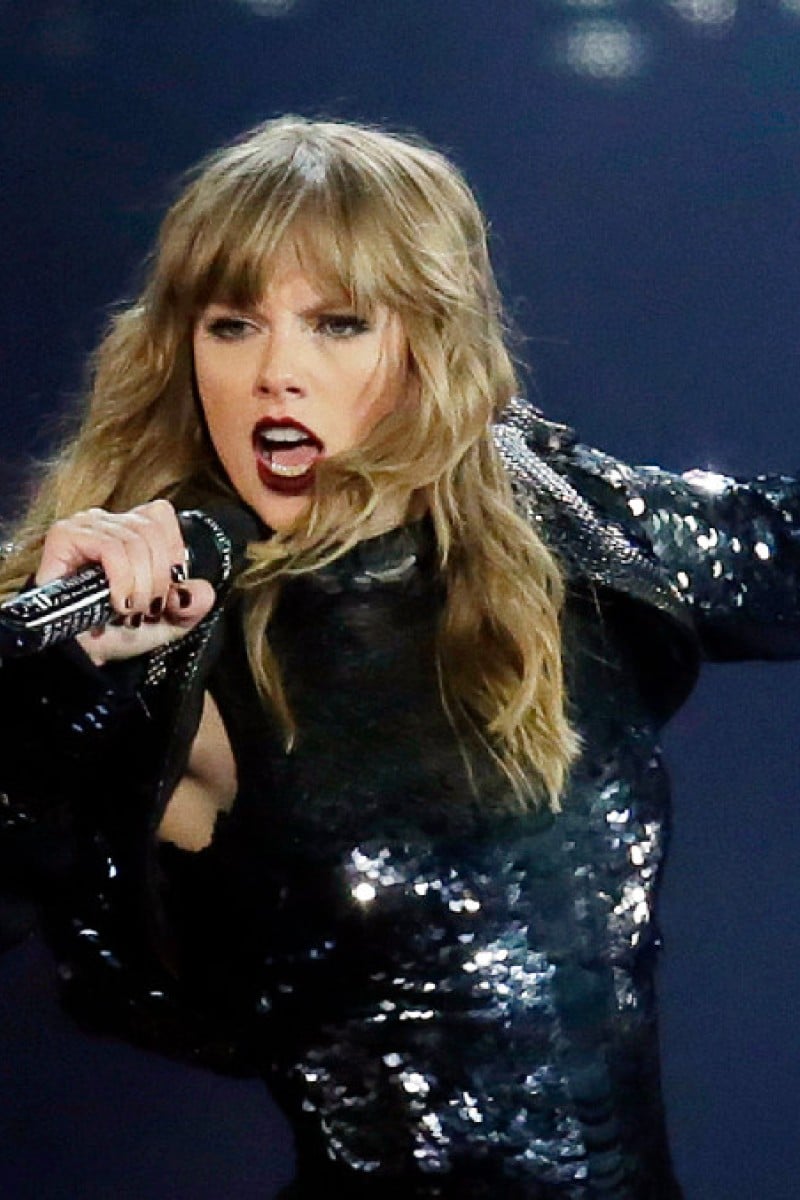 Taylor Swift's Reputation Netflix concert film is essential viewing to kick off 2019 [Review]
Dancers, pyrotechnics, and a 20-metre snake: Taylor Swift really knows how to throw a party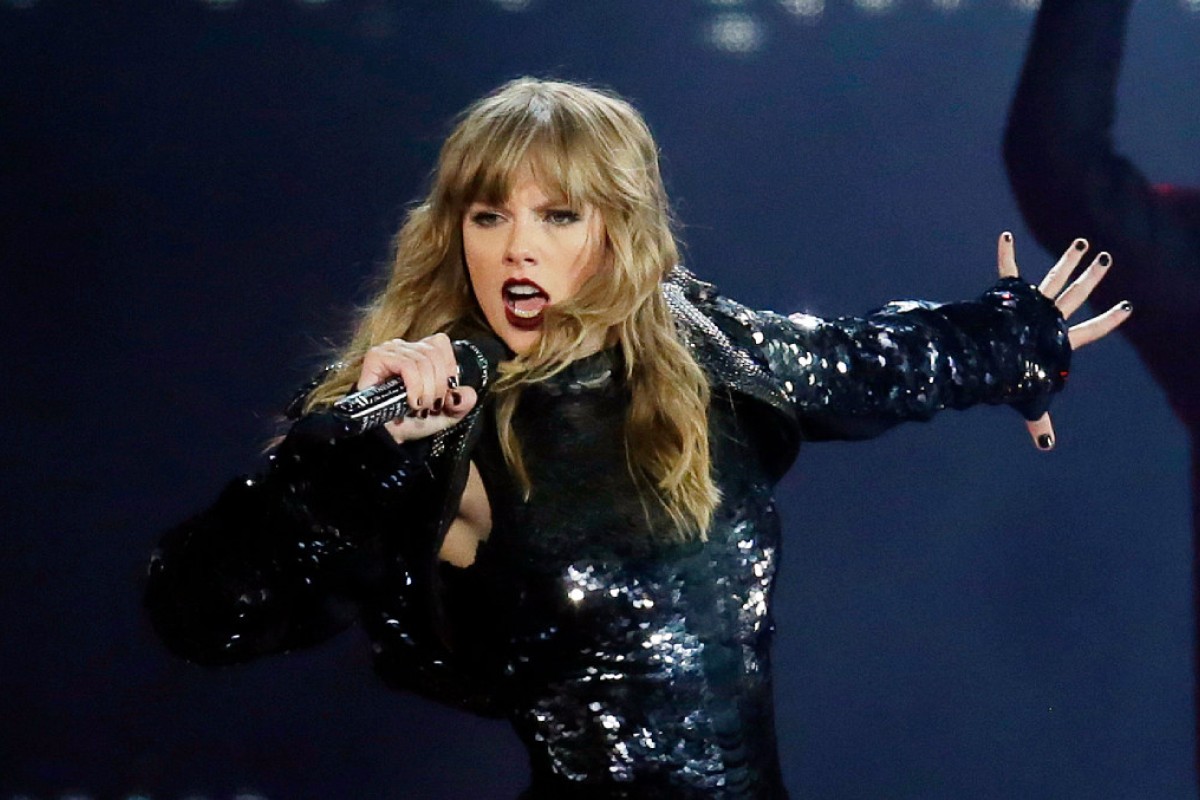 Taylor Swift proves why she's the biggest pop-star on the planet in her new Reputation concert film.
Taylor Swift releasing a full-length concert from her Reputation tour on Netflix – which just so happens to feature a song called New Year's Day – just in time for New Year's Day, has to be one of the most Taylor Swift things ever. In fact, this 125-minute special shows Swift at her Swiftiest: stunning theatrics paired with heart and vulnerability.
Swift's 2018 Reputation stadium tour spanned seven countries, 53 dates, and broke multiple records, including becoming the highest grossing tour in US history. If any tour was worthy of being immortalised on film, it was this one.
But viewers looking for a documentary style movie, with behind-the-scenes reveals, will be disappointed.
Taylor Swift's Reputation is daring, unapologetic and shows us exactly what we made her do [Review]
Throughout the Reputation album cycle, Swift has given virtually no interviews and attended very few public events. Instead, she has let her music, and her interactions with her fans, do the talking. This film follows suit; unlike the previous 1989 concert film released on Apple Music, there are no commentaries. Instead, we get to see the entire concert from start to finish, giving Swift the chance to speak on her own terms, in the setting she feels most comfortable in, surrounded by 60,000 of her closest friends.
The concert, which was filmed during Swift's stop in Arlington, Texas, opens with a video montage of Swift layered with sound bites of various voices, supposedly the media, discussing her reputation. She then slowly emerges on stage in a black hooded cloak, shrouded in smoke, and asks the audience, "Are you ready for it?" The crowd responds with an appropriately-sized roar. This mighty opener is followed by the equally dramatic I Did Something Bad, which sees Swift claim that "They're burning all the witches" as she is hoisted into the air by her legion of (insanely talented) backup dancers.
Elsewhere, Reputation lead single Look What You Made Me Do features a few surprise guests, including a 20-metre inflatable snake named Karyn, and American comedian Tiffany Haddish, who appears on screen to tell the crowd that "The old Taylor can't come to the phone right now".
But for all the stylised choreography and pyrotechnics, there are plenty of intimate moments, too (only Taylor Swift could make a 60,000-capacity stadium feel intimate). Swift, as always, uses the stage as her confession box, speaking candidly to the crowd about how a reputation can get in the way of forming meaningful relationships as a prelude to Delicate, during which she floats above the stadium in a suspended golden basket.
The old Taylor Swift is dead ... but is she really?
On a smaller B-stage, she thanks fans for encouraging her to experiment with different music styles, before launching into a stripped-back acoustic version of Dancing With Our Hands Tied. At one point, Swift even walks through the crowd, squeezing adoring, outstretched hands as she goes along. It's surreal to watch – like seeing the sick receiving the healing touch of a miracle-worker – which perhaps, after all, is exactly what Swift is.
Equally legendary in Swiftian lore as Swift's on-stage monologues are the surprise acoustic songs from her musical back catalogue she treats audiences to each night of the tour. Of course, for this televised show, there could really only be one choice; before Swift even introduces All Too Well, her magnum opus of heartbreak songs from 2012's Red, her fans already know it's coming. It's one of the best performances of the night.
Elsewhere, Swift is glorious as she stretches out her arms and turns her face to the sky, Christ the Redeemer-style, during Don't Blame Me; and utterly in her element and she slides around the stage for the underrated bop that is Getaway Car. She ends the night with a mash-up of two of her best tongue-in-cheek diss tracks, We Are Never Ever Getting Back Together and This Is Why We Can't Have Nice Things. It's the perfect way to end the party.
If you didn't get to see this concert live, this is your chance to experience it. If you did, you're going to want to relive it. The Reputation stadium tour is a reflection of Swift's artistic vision and ambition, and proof that she really is in a league of her own, and if there is any reputation that Swift is deserving of, that's it.
Sign up for the YP Teachers Newsletter
Get updates for teachers sent directly to your inbox
Sign up for YP Weekly
Get updates sent directly to your inbox