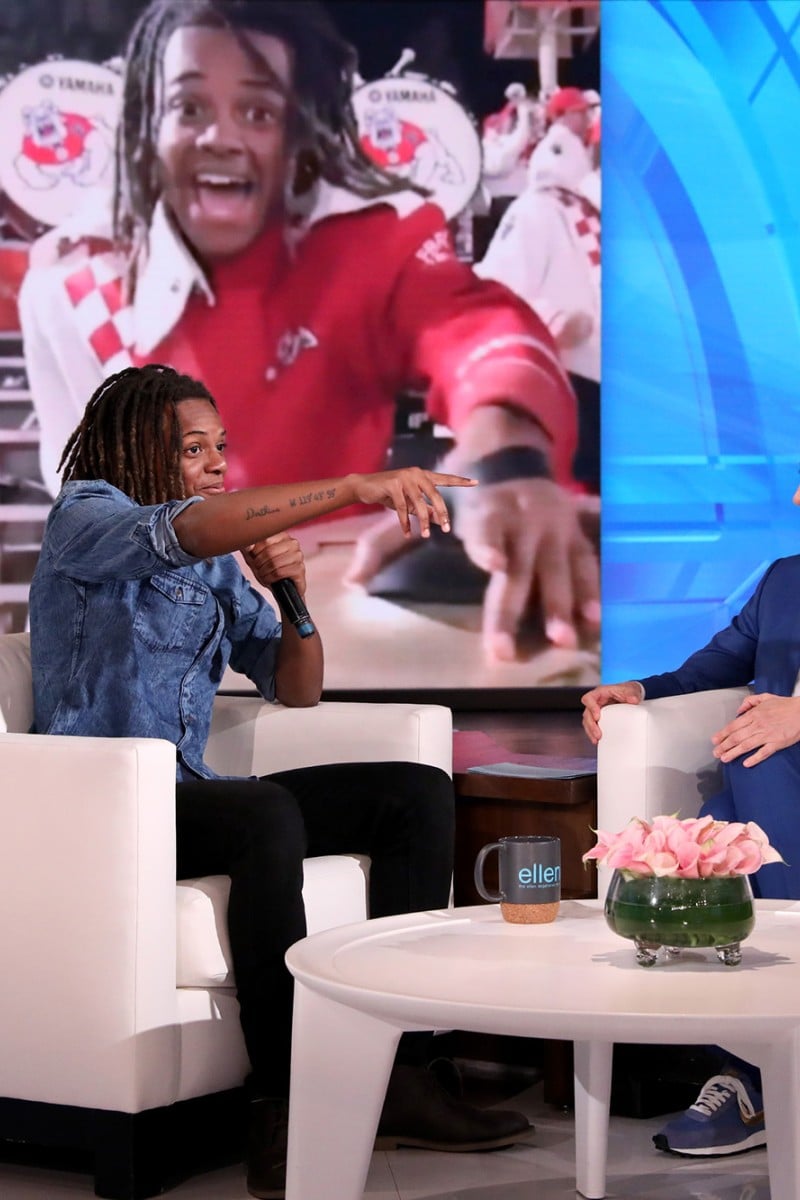 Ellen DeGeneres Show lit up by 'joyous' marching band cymbal player
The joy Travis Morris feels when playing his instrument has become viral, and the American talk show host wanted to celebrate his positivity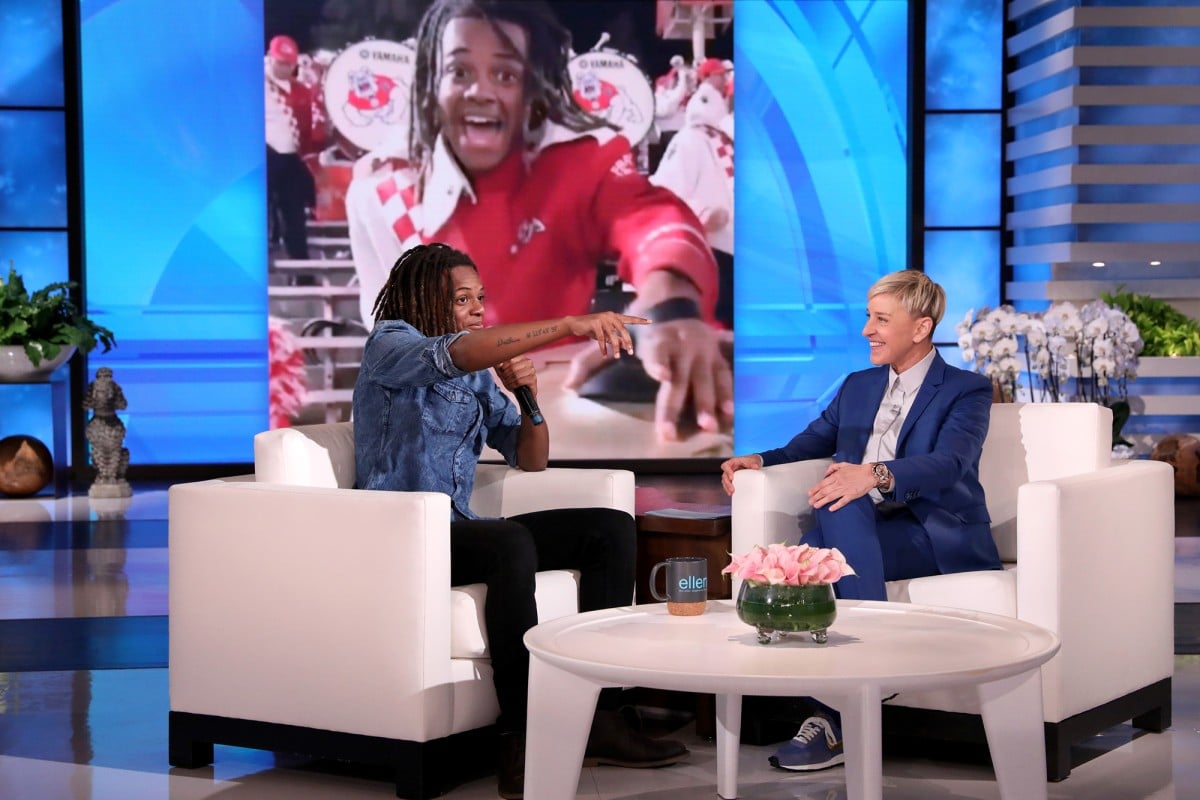 Talk show host Ellen DeGeneres talks with Travis Morris during a taping of "The Ellen DeGeneres Show" in California.
The joy US cymbals player Travis Morris has been making its way around the world.
A viral video of one of his enthusiastic performances with the Bulldog Marching Band most recently resulted in the 20-year-old being invited on The Ellen DeGeneres Show.
The Fresno State junior's viral cymbals performance was also featured on Good Morning America in December.

A clip of Morris' meeting with DeGeneres was posted recently. The talk show host told her audience the video of Morris playing cymbals is "guaranteed to make you happy or at least wake you up".
Morris said he chose to play the cymbals because "it matches my personality - like I'm really loud, I'm vibrant".
DeGeneres agreed: "You've got such a great, joyous personality."
The Clovis North High School graduate told The Sacramento Bee that he also plays the saxophone and tuba, teaches percussion at El Diamante High School in Visalia, and volunteers on the production team at Celebration Church campuses in Fresno and Clovis.
Morris said that after he graduates with a degree in business, he wants to continue pushing his clothing brand, Boogie Mode - a take on his nickname, "T-Boogie".
Morris said videos circulating the internet of him playing the cymbals at a Fresno State game in November have now been watched several million times, a fact he described as humbling.
Of his impassioned game-day performances, he said: "I really do it to make sure that they [fans] get a good experience. People pay good money to go to [American] football games." Morris said he wanted to represent Fresno in a positive way on DeGeneres' show.
DeGeneres had a surprise for Morris during the show's taping a couple of weeks ago. She said she heard his bicycle tires were slashed by someone at Fresno State last year and wanted to do something to help Morris. DeGeneres then walked Morris backstage with the cameras following.
"Alright, this is what happens for nice people - that's yours," DeGeneres said, looking at a new  black 2020 Jeep Wrangler, courtesy of US photography and image sharing company Shutterfly.
Morris' reaction: Exuberant screaming and jumping for joy that's too good for words to describe.
Sign up for the YP Teachers Newsletter
Get updates for teachers sent directly to your inbox
Sign up for YP Weekly
Get updates sent directly to your inbox