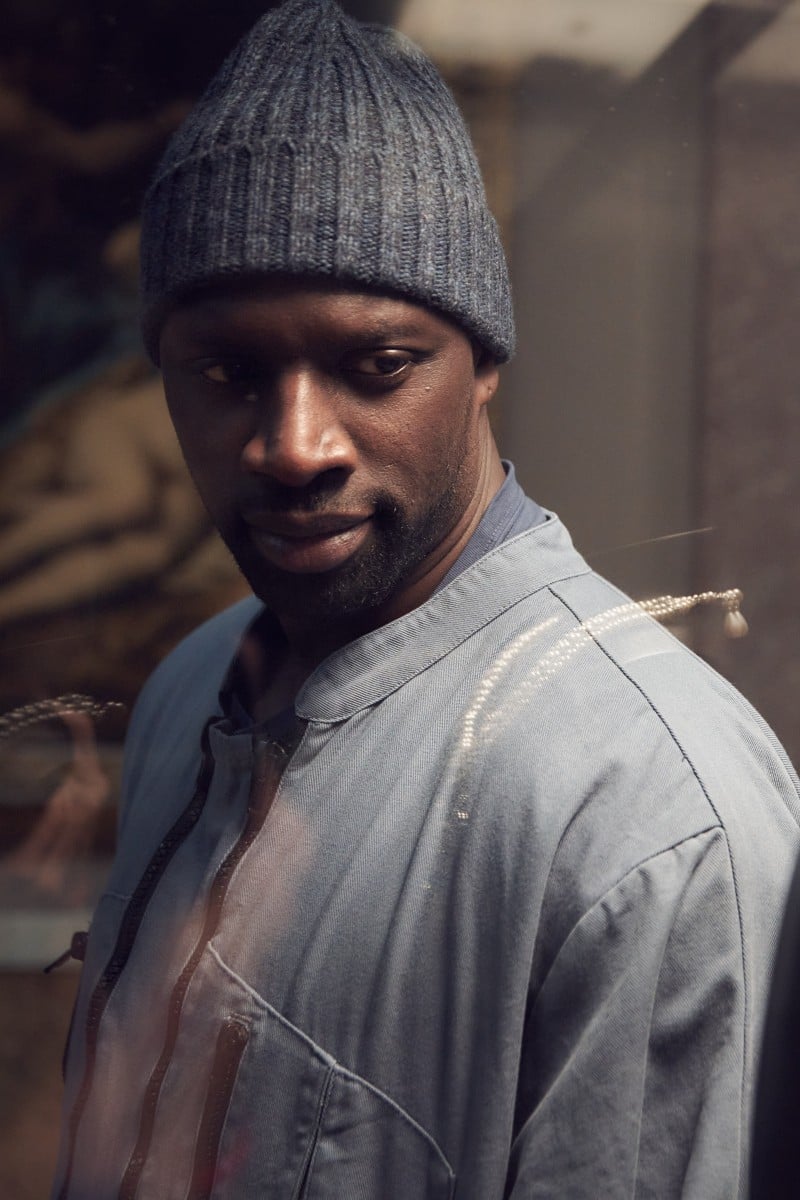 'Lupin' review: Part 'Ocean's 11' heist, part revenge thriller, one enthralling title character makes Netflix's French hit unmissable
Cesar-award winner Omar Sy stars as a gentleman thief inspired by fictional character Arsene Lupin – think Sherlock Holmes meets Robin Hood

The slick series combines beautiful shots of Paris landmarks with clever crime fiction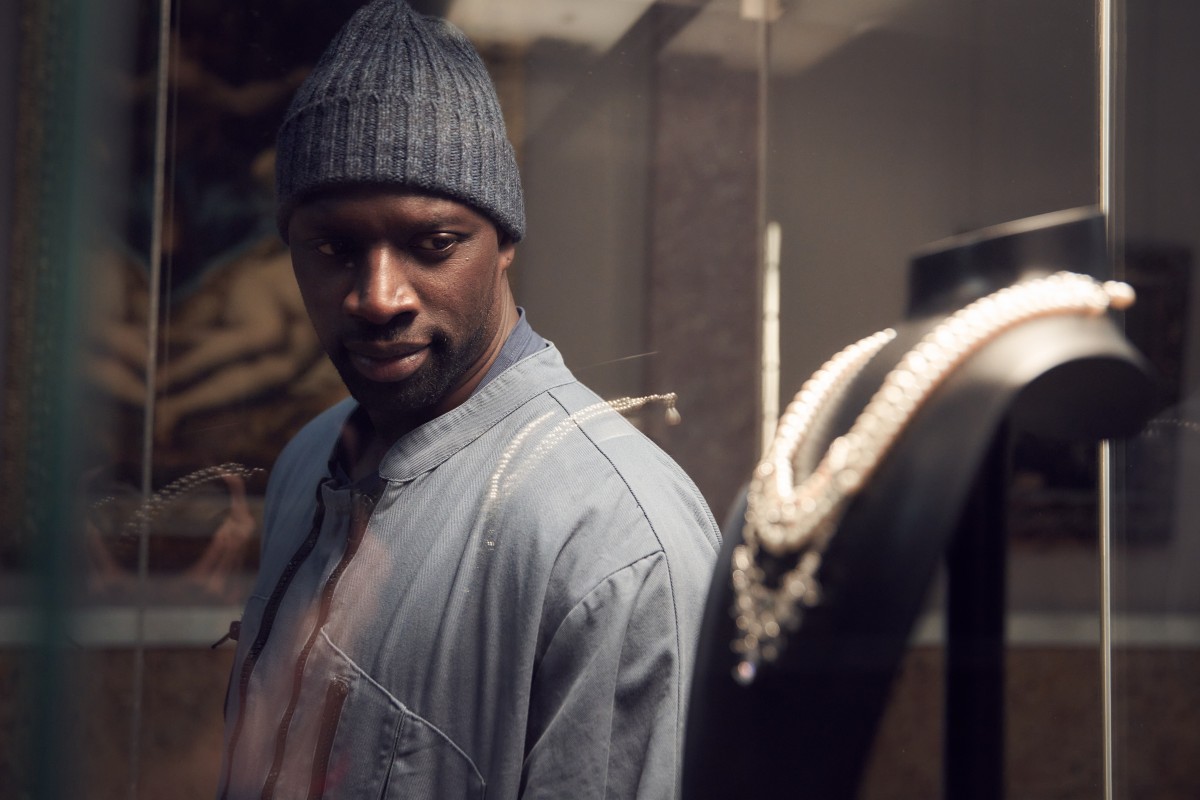 Like his idol, Assane Diop is a master of getting away with the impossible. Photo: Netflix/TNS
The deliciously stylish and sleek series Lupin on Netflix could only be French. It carves its way through the corridors of power and wealth – as well as the less glamorous back passageways where support staff are relegated and, for the show's central character, usefully overlooked – with an entertaining confidence. The game is afoot.
It begins with a heist at the Louvre and the show wastes no time, offering up an Ocean's 11-worthy PowerPoint detailing the caper within the first 10 minutes of the first episode.
But the story that unfurls reveals itself to be more than just a caper, but an amiable lone-wolf revenge thriller that's as nimble and light on its feet as its central character, the gentleman thief Assane Diop.
Played with a long-legged, broad-shouldered grace by Omar Sy (Les Intouchables), Assane has molded himself into a unknowable figure whose entire existence is guided by the exploits of the popular fictional French literary character Arsene Lupin – think Sherlock Holmes meets Robin Hood – created by the writer Maurice Leblanc in 1905.
7 of the best detective movies for anyone who's never watched one before
Leblanc conceived of a man whose sly and puckish intelligence gave him the ability to anticipate human behaviour, and who relied on his smooth manners as cover for all kinds of deceptions, including sleight of hand.
The character was subsequently featured in more than a dozen novels and there have been riffs on the trope ever since if only because there is so much fun to be had inverting the conventions of your typical detective story.
Lupin gives that template a contemporary Paris setting, where Assane and his father emigrated from Senegal in the '90s. Flashbacks to Assane's teenage years explain why he is so inspired by the fictional gentleman thief, and lay the groundwork for his current obsession, a quest that boils down to that oldie but goodie: this time it's personal.
Striding out of the Louvre, loot in hand without anyone the wiser, Assane takes inspiration from his favourite fictional character. Photo: TNS
One of the more deft elements of the show is the way it alludes to racism and bias in ways that are subtle but unmistakable. Assane, who is Black, gets past security into a ritzy invite-only auction (obviously his invitation is scrutinised) for a multi-million dollar necklace but when he actually puts in a bid, there's an awkward pause to confirm his (faux) identity and net worth.
He is the only person to whom this happens; the silvery-haired white men in attendance are never once so discreetly vetted. It's a witty, understated observation that grounds Lupin in the real world. Among strangers, he is forever underestimated and uses this to his advantage.
Sy has the purposeful stride of Idris Elba on Luther, minus the perpetual scowl. He's playing a man who is not so much a master of disguise as a master of hiding in plain sight (aforementioned millionaire, dorky IT guy), but he is also a master of planning.
At one point during a clandestine meeting in a public space, several doppelgangers wearing the same outfit as Assane converge at just the right moment, allowing him to escape from the police undetected, bringing to mind the similarly clever bowler hat scene in 1999's The Thomas Crown Affair.
A quick note about Netflix's default setting, which delivers the show dubbed in English: there's something weirdly disorienting to hear flat, American-accented English coming out of the mouths of these very obviously French characters.
It's highly recommended that you tinker with the settings and switch the audio to the original French, with subtitles. It's a far better experience.
Kumail Nanjiani got ripped for Eternals – why do the haters doubt his physique came from hard work?
Richly envisioned (including a gorgeous shot of Assane escaping over the rooftops of Paris) the show is continually asking: Who is the real criminal, our Lupin-esque protagonist or all these less than honourable types he targets for wealth redistribution?
Ultimately, it is Sy's Bond-ian elegance and understated charisma that keeps you hooked. Just prepare yourself for the fact that you're left hanging after the fifth episode – there's no word yet on when the second half of the series will be released.
Sign up for the YP Teachers Newsletter
Get updates for teachers sent directly to your inbox
Sign up for YP Weekly
Get updates sent directly to your inbox