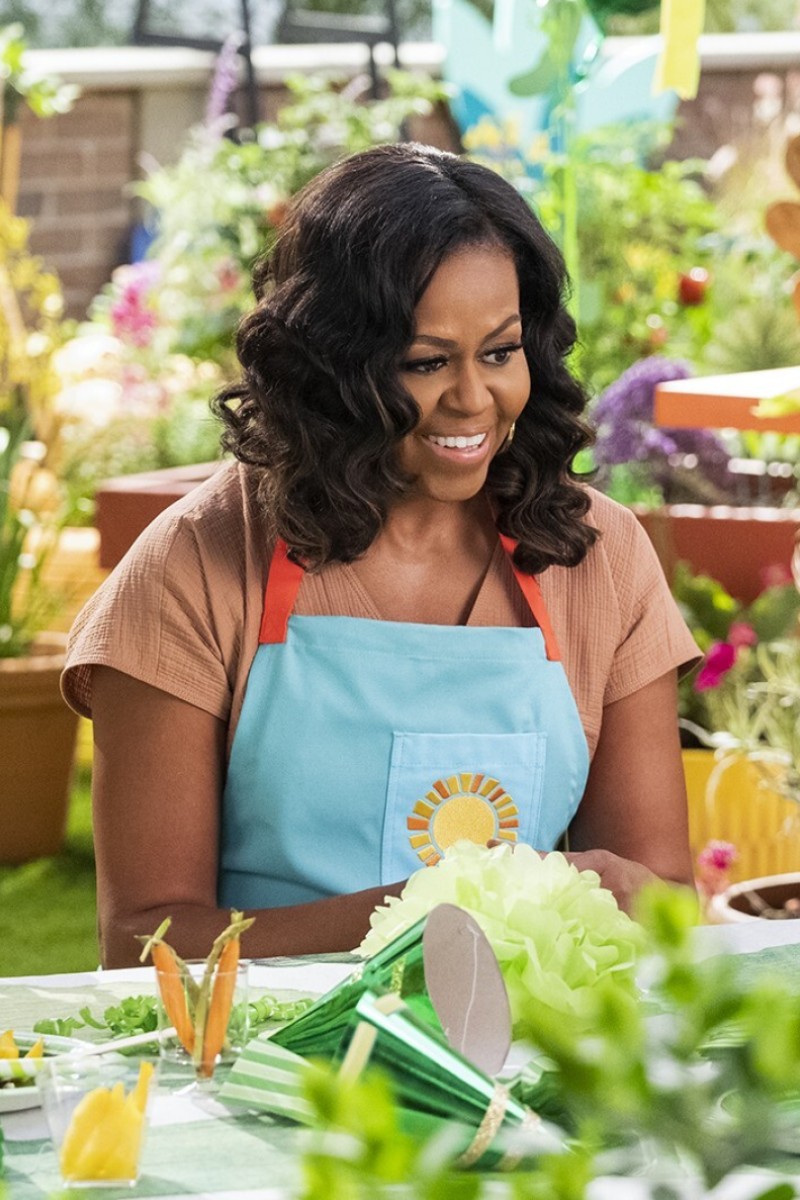 'Waffles + Mochi' review: Netflix's fun new cooking show proves that Michelle Obama is a kids' TV natural
The show comes from Higher Ground Productions, launched by the former first lady and her husband Barack Obama to make shows that entertain and educate

The cute, entertaining series offers all the benefits of a food or travel show, but with puppets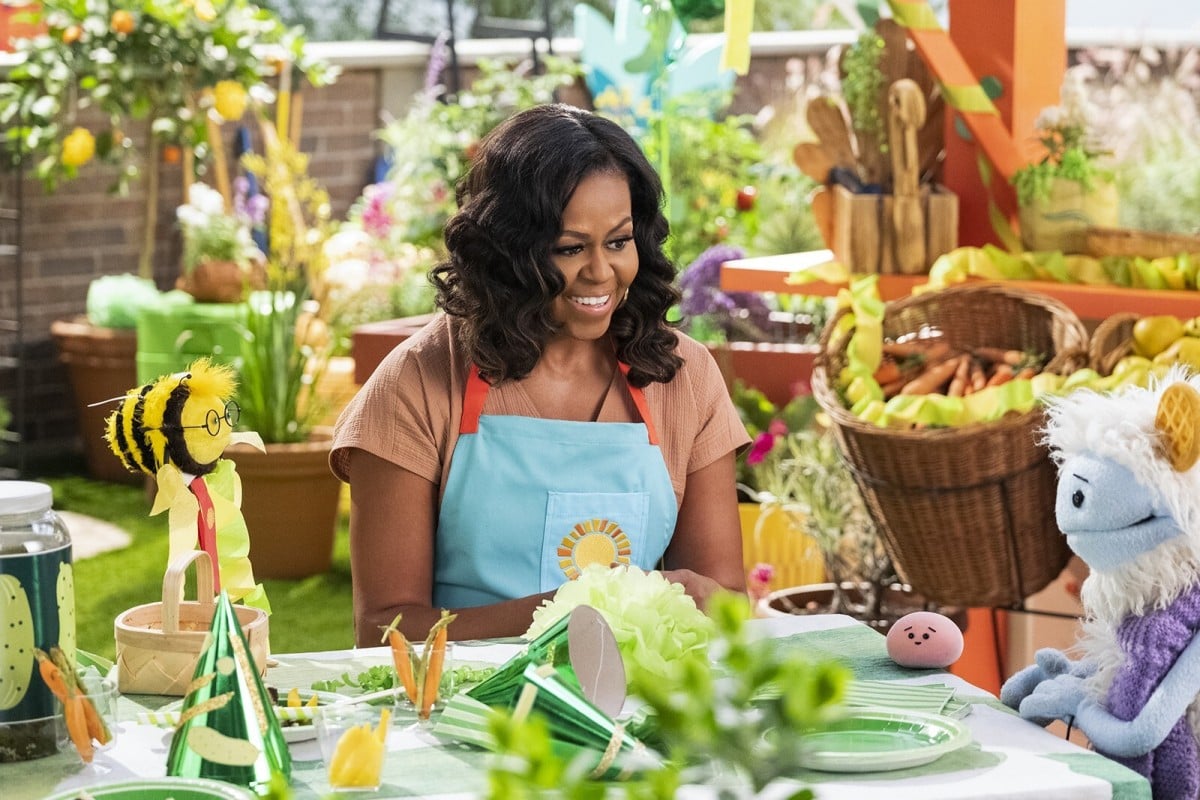 Michelle Obama produces and stars in Netflix's "Waffles + Mochi," a food show for kids. Photo: TNS
Waffles + Mochi, a food-themed series for children of all ages that began streaming Tuesday, comes from Barack and Michelle Obama's Higher Ground Productions — one of the first products of a big slate of programs for Netflix that the former president hopes "won't just entertain, but will educate, connect and inspire us all."
While Barack has been podcasting with Bruce Springsteen in The Renegades: Born in the USA, over on Spotify, Michelle, as "Mrs. Obama," runs a toy-town supermarket, where she oversees a talking shelf (Taleia Gilliam, as Shelfie) and a talking mop (Diona Elise Burnett, as Steve) and tends a rooftop garden where she may be typically found in the company of a bee named Busy (Jonathan Kidder).
The show is a well-balanced mix of familiar ingredients: a fanciful set, documentary visits to far-flung places, real kids being real, comical or calming adults, and puppets.
As to our puppet heroes: Waffles is the child of a Yeti and a frozen waffle, a furry thing with waffles for ears; Mochi is a strawberry mochi ball. (No one will attempt to eat either of them, except for Jack Black, who mistakes Mochi for a soup dumpling.)
Waffles and Mochi come from the Land of Frozen Food, "where ice cream never melts and dreams, well, they get frozen too."
Netflix dominates 2021 Oscar nominations
But they watch chef Julia Child on television and long for something more, and something more to eat. As luck would have it, a truck belonging to Mrs. Obama's grocery store gets stuck outside their house one day, and they stow away to the snowless city, there to meet new friends and learn about non-frozen food.
"All this food is made of food," says Waffles, wonderingly, as they enter Mrs. Obama's supermarket.
Each episode has a different subject (corn, rice, tomatoes, potatoes, eggs and so on) and a similar structure. A problem arises, possibly of the puppets' own making - they have poured salt all over the chocolate chip cookies, or possibly broken the last jar of pickles in the store.
Our favourite Netflix picks with strong female leads
After chatting with (or avoiding) "Mrs. O," as she is sometimes called, they set off in their flying, talking MagiCart to learn something or fix a problem. (Their launching is accompanied by the strange declaration, "Listen to your vegetables - and eat your parents," which is also a line from the theme song, and the series' working title.)
They visit other lands, for real, including Italy, Peru and Japan, to cook alongside famous chefs and interview food experts. Each episode comes with a kind of moral too, suggested by the subject -potatoes will tell you something about inner beauty, pickles are about patience, salt prompts a conversation about moderation. Everything turns out well. Even mistakes are OK, we are told.
The best detective movies for mystery lovers
As first lady, Obama, who broke ground in 2009 on a new White House vegetable garden, was an advocate for healthy living, but nutrition is only incidental here to exploring taste and culture, history and botany, and learning how ingredients become dinner, in different ways in different places; eating right is the bonus you get from eating well.
Obama is comfortable in this pastel reality, a born kids' show performer. She has a teacher's calm, appropriate to the series' purpose, and a talent for interacting with sometimes overexcitable puppets; she seems interested in what they have to say, and natural in her reactions. Some grown-ups surely will watch just to see her. And Waffles + Mochi does offer many of the same pleasures as ordinary travel and food shows - with puppets, so win-win.
Sign up for the YP Teachers Newsletter
Get updates for teachers sent directly to your inbox
Sign up for YP Weekly
Get updates sent directly to your inbox