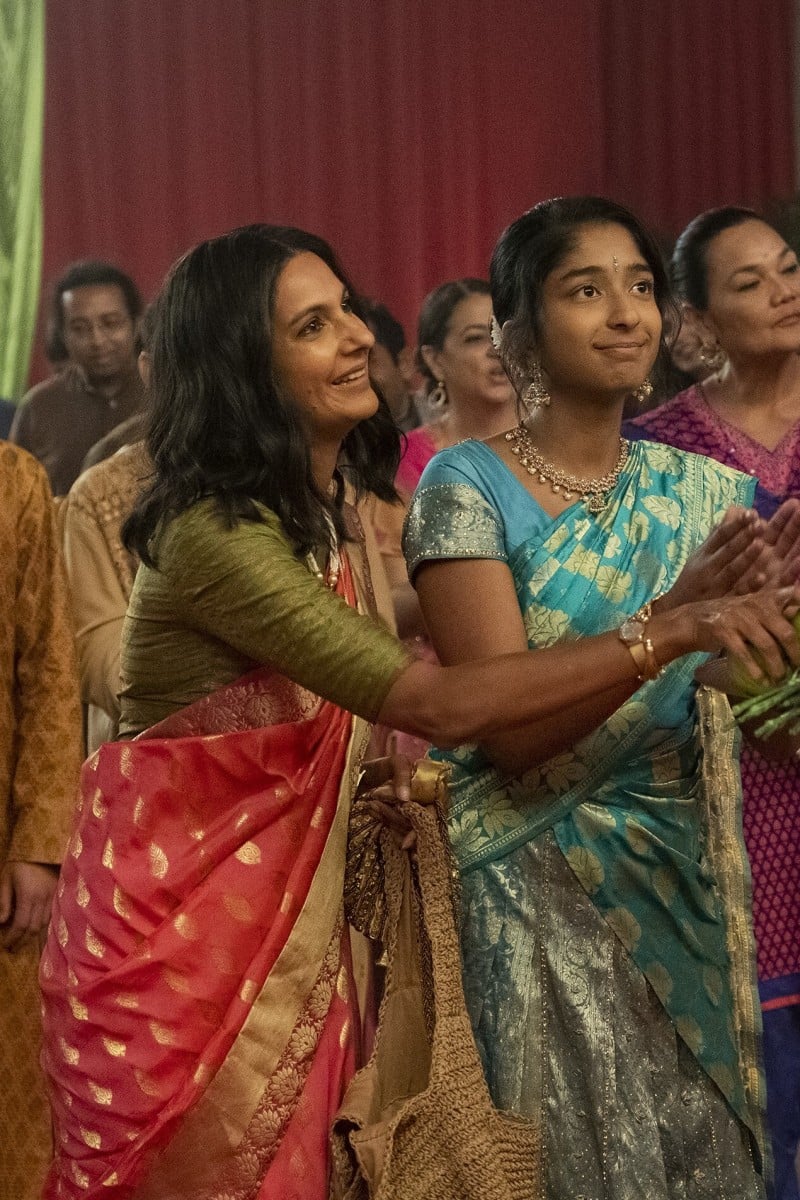 Star of Netflix series 'Never Have I Ever' fights stereotypes of South Asian women
Poorna Jagannathan plays Nalini, mother of Maitreyi Ramakrishnan's Devi, in the coming-of-age comedy that just released its second season

The actress said Hollywood rarely portrays minorities as three-dimensional people and often gives them incomplete or underdeveloped storylines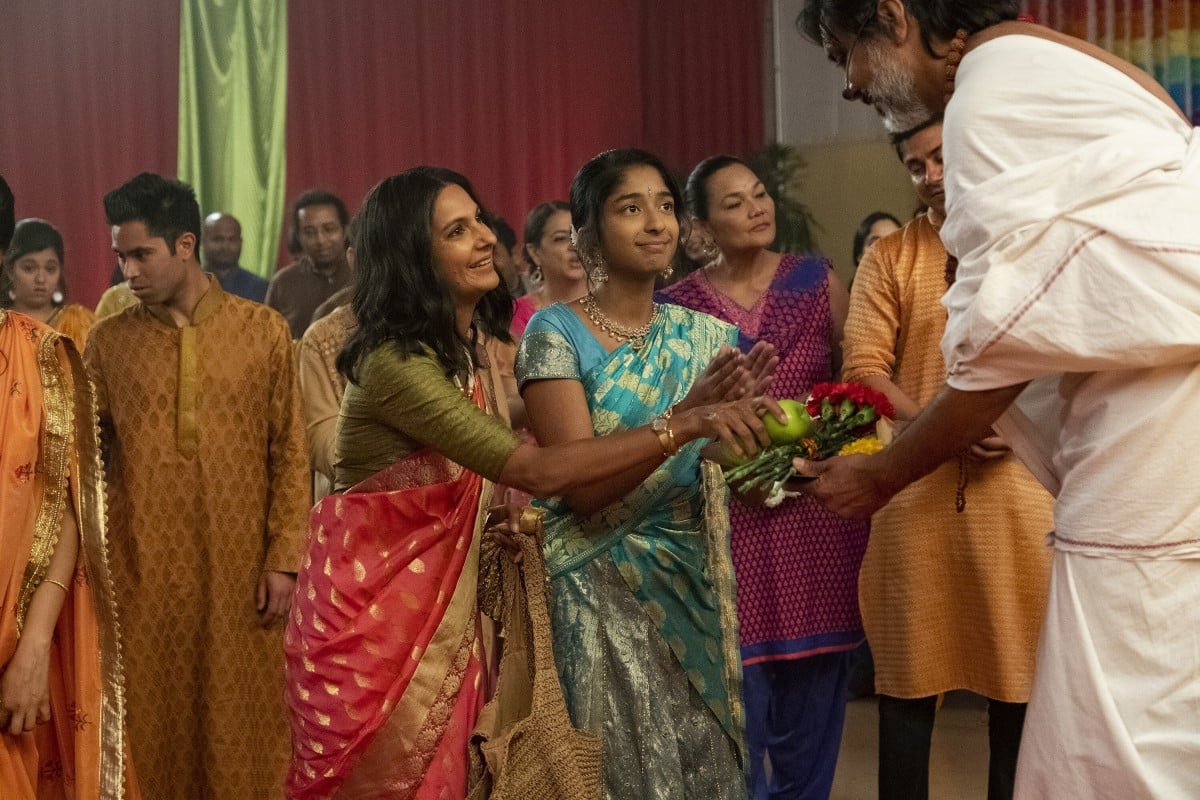 Poorna Jagannathan, left, and Maitreyi Ramakrishnan in "Never Have I Ever." Photo: Netflix/TNS
Nalini Vishwakumar is a strict, widowed Indian mother raising her teen daughter the only way she knows how: with an iron fist. A medical professional by day, she strives to make their San Fernando Valley home a fortress of tradition and discipline, enforcing lessons learned from her upbringing in India. She's also pushing her academically gifted daughter toward an Ivy League education because, according to Nalini, being an average American kid is not enough, saying "Normal teenagers end up in prison."
"The Half of It" is a win for queer Asian Americans
Actor Poorna Jagannathan stars as the convicing Nalini opposite Maitreyi Ramakrishnan as the rebellious Devi in Netflix's coming-of-age comedy Never Have I Ever, which recently released its second season on the streaming platform. With Never Have I Ever, Jagannathan moves from the margins, where so many women of colour continue to be relegated, to the centre of the story.
Jagannathan has been poking holes in stock depictions of brown, Asian and immigrant women with smaller roles in TV's most talked-about series for the better part of a decade: House of Cards, Better Call Saul, Big Little Lies, The Night Of, Ramy. If acting is Jagannathan's calling, challenging stereotypes is her superpower.
She also embodies much of what made this young-adult comedy about an Indian American high schooler a breakthrough series when it debuted last year, from its innate understanding and brilliant comedic manipulation of first/second generation culture clash, to its nuanced portrayal of how grief, anger and fierce family love shape our lives. Nalini could have easily been a collection of stereotypes - an unyielding South Asian parent, a successful Indian doctor, a dutiful daughter-in-law. But in Jagannathan's hands, she's a refreshing representation of the realities behind cultural typecasting.
"The problem with stereotypes is not that they are untrue, but that they are incomplete. Yes, Devi is an overachieving, nerdy Indian American girl and Nalini is a Tiger Mom with zero capacity for finding middle ground," said Jagannathan. "But they are all so much more than that. And that's what makes this character so fulfilling to play. You see Nalini's desires, her vulnerability, her grief alongside her relentlessly strict parenting. You see her as a three-dimensional person - something that American TV rarely affords minorities."
Team YP's favourite on-screen mothers
Comedic snark abounds in the second season of Never Have I Ever, which finds Devi in more messes of her own making. While she waits for her mother to make good on the threat of moving her to India, a new girl arrives on the scene, and all of a sudden Devi's not the only South Asian girl at Sherman Oaks High.
Meanwhile, Nalini must put up with her daughter's misadventures while coming to terms with her beloved husband's untimely death, reconnecting with her mother-in-law and meeting a potential love interest, and Kamala (Richa Moorjani), Devi's super-hot cousin, is barely tolerating a nerdy boys club while completing her Ph.D. at Caltech.
Check out this zany family film about surviving a tech apocalypse
"Never Have I Ever is a tightrope walk between outrageous comedy and intense grief," said Jagannathan, who was fairly new to comedy before the joining the series. "What's so beautiful is that it's really funny, but it's so grounded in reality. It would be an impossible balance to strike as an actor if the writing didn't support it. And I have a really hard time thinking American comedy is funny. I often don't find it funny because it's not grounded in reality. This show is."
Never Have I Ever may not seem like an obvious venue for reconciling with one's past, but in Jagannathan's eyes, it is. "It's YA, but even adults are transported back into their high school years. I feel that with Pen15 too," she said. "I don't think you're supposed to cry this much watching a comedy. But you can because now you're an adult digesting and holding the grief or trauma or injustice that you couldn't hold as a child."
"The Baby-Sitters Club" inspires Asian Americans to make a documentary love letter
Jagannathan spent 15 years working in advertising before and during her attempts break into acting. But by 2010 she was ready to give up on the dream of making a living onstage or in front of the camera. There were simply too few parts for women like her, or the ones she was offered were one-dimensional and on the sidelines.
Then, in 2011, she was offered a role in the Indian film Delhi Belly, and folks began to take notice of her quiet yet commanding screen presence. And as American television productions were beginning to diversify, things began to pick up for Jagannathan. But it was the central and multifaceted role of Nalini in Never Have I Ever that shattered something of a glass ceiling for Jagannathan and likely other women of colour on the same path. Still, she knows better than to assume the revolution has arrived.
Jagannathan's career really kicked off in 2011, when she was offered a role in the film "Delhi Belly." Photo: AFP via Getty Images/TNS
"As minorities, our screen time is increasing," said Jagannathan. "We are featured more and fill more and more roles. [It's] a huge win. But our 'seen time' remains low. ... Character arcs for minorities still feel underdeveloped and stereotypical. As a result, the audience doesn't fully see us. They don't get the three-dimensional version of us, and it's that version that moves the needle. That's the version that can create empathy, understanding and change."
Sign up for the YP Teachers Newsletter
Get updates for teachers sent directly to your inbox
Sign up for YP Weekly
Get updates sent directly to your inbox