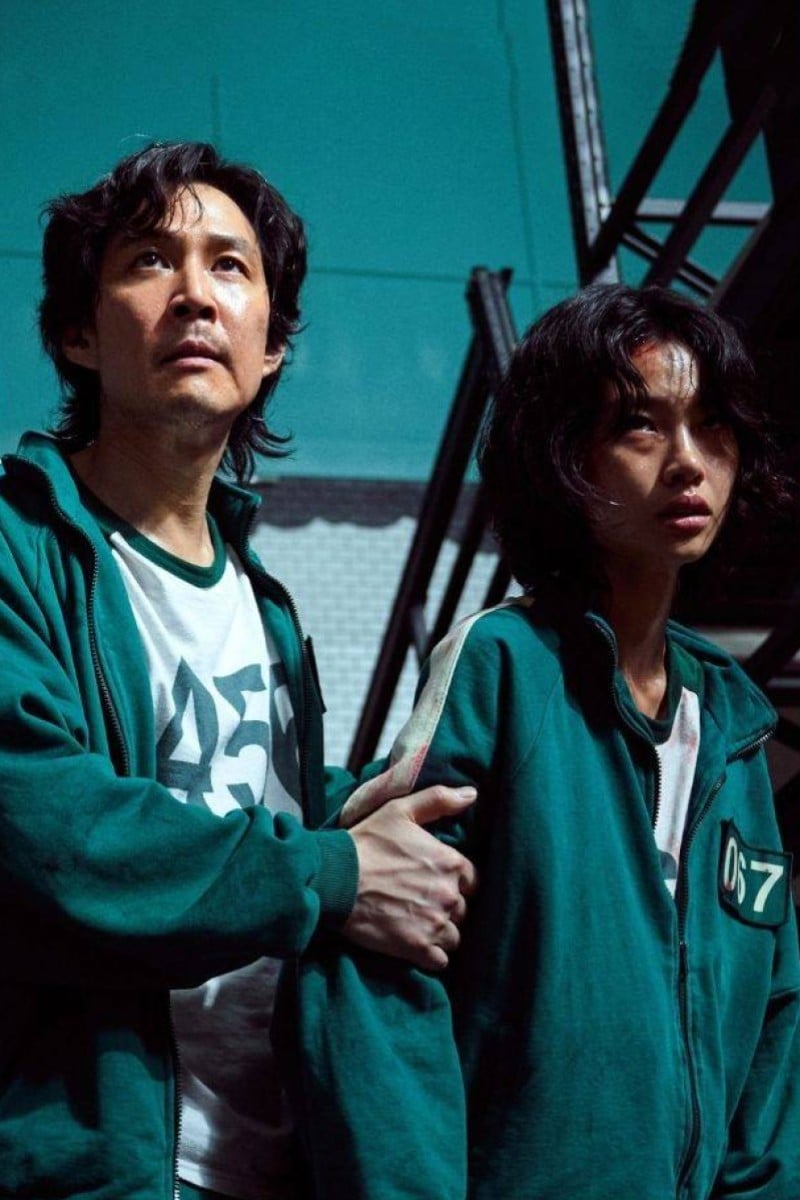 9 best K-dramas of 2021: what to watch if you've already seen Squid Game – Hometown Cha-Cha-Cha, Vincenzo and more
This year, Squid Game swept the world when it became the most-watched series in Netflix history, but it isn't the only Korean drama worthy of recognition

Here are the top shows to binge-watch if you haven't already, from uplifting drama Hometown Cha-Cha-Cha to thriller Vincenzo and period piece Youth of May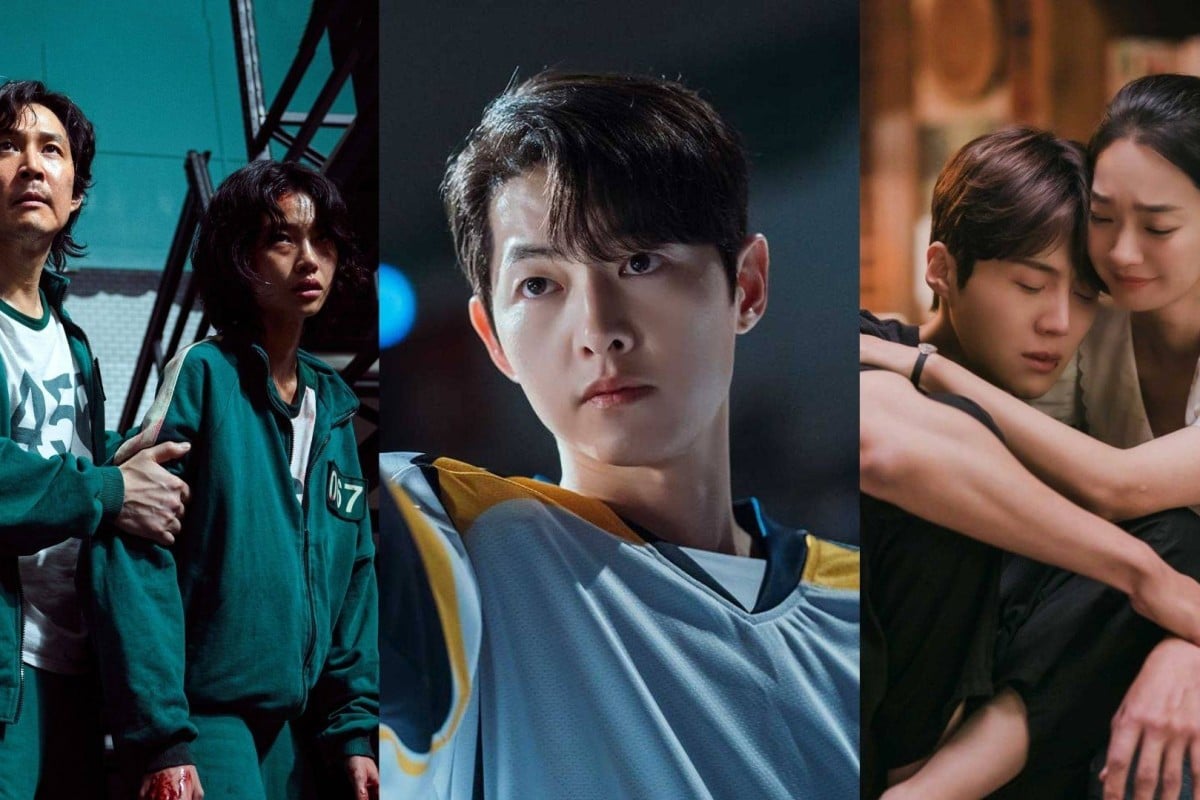 Squid Game, Vincenzo and Hometown Cha-Cha-Cha were some of the biggest Korean dramas of 2021. Photo: Netflix, tvN
Korean dramas are usually known for their heart-wrenching romantic plot lines, but this year's Netflix phenomenon, Squid Game, turned that trope around with its gritty focus on inequality and exploitation.
If you enjoyed the Netflix phenomenon's links to social issues, you might also enjoy Youth of May, which is set during the Gwangju Uprising in 1980.
For more lighthearted storylines, check out Hometown Cha-Cha-Cha or Hospital Playlist. If you enjoy thrillers, Law School and Vincenzo could be right for you.
Read on to learn more about the best Korean dramas of 2021.
Done with Squid Game? Here are 6 more K-dramas you need to check out
After being sidelined in the K-drama, Start-Up (2020), Kim Seon-ho takes the lead role for tvN series Hometown Cha-Cha-Cha.
The story begins when Yoon Hye-jin (Shin Min-a), enraged by the money-focused mindset of her boss, quits her job as a dentist in Seoul and moves to the idyllic coastal town of Gongjin to open her own clinic. There, she meets Hong Du-sik (Kim Seon-ho), and an adorable romance unfolds.
This is the kind of drama that will lift your spirits with laughter and just enough romance to make your heart swoon
2.
Hospital Playlist
(Season 2)
After season one's major success, Hospital Playlist returned for another season, reuniting our five favourite doctors – Lee Ik-jun (Jo Jung-suk), Ahn Jeong-won (Yoo Yeon-seok), Kim Jun-wan (Jung Kyung-ho), Yang Seok-hyeong (Kim Dae-myung) and Chae Song-hwa (Jeon Mi-do).
Season two dives deeper into the main characters' personal lives. Eager fans of the couple, Jeong-won and Jang Gyeo-wool (Shin Hyun-bin), are finally able to see their romance in action. More couples form, but for those who love the show's medical drama, have no fear – the main focus is still within the hospital walls.
Season 2 of Hospital Playlist has the romance you've been waiting for
While students at the prestigious law school at Hankuk University are conducting a mock trial, things get rough when Professor Seo (Ahn Nae-sang) is found dead by Han Joon-hwi (Kim Sang-bum), who happens to be his nephew. The plot follows Kim's study group which also includes Kang Sol A (Ryu Hye-young) and Kang Sol B (Lee Soo-kyung), as they try to solve the murder.
Law School is an uplifting legal drama featuring a group of friends we all wish we had. If you are feeling burnt out from your studies, this is a great excuse to relax by watching a drama that will rekindle your motivation to work hard.
How can Our Beloved Summer be one of the best dramas of 2021, when it only recently came out and there are only a few episodes available to watch? Maybe because it's just that good.
Our Beloved Summer is about a teenage romance that continues into adulthood. Five years after their break up, Kook Yeon-soo (Kim Da-mi) and Choi Woong (Choi Woo-shik) find themselves back in each other's lives the same way they came together – filming a documentary.
What is great about this show isn't necessarily the romance, but the way the story is told. The documentary the characters are filming draws out the dynamic between them, and the show's non-linear storyline brings depth to the present day with its flashbacks to the past.
Plus, the show has an amazing soundtrack. Christmas Tree from BTS' V is a heartfelt acoustic ballad, but we dare say Bibi's Maybe If is even better.
The top 15 K-pop songs of 2021 that you should check out
5.
The Penthouse: War in Life
(Seasons 2 and 3)
The romance thriller unravels the vile secrets of wealthy families living in the luxurious high-rise, Hera Palace, and follows the lives of their children at the prestigious Cheong-ah Arts School. Seasons two and three elevate the tension between Joo Dan-tae (Um Ki-joon), the head of Cheong-ah Arts School who is hiding a secret, and his wife, Shim Su-ryeon (Lee Ji-ah), whose multiple identities begin to surface.
The never-ending twists and intense cliffhangers are what make this drama addicting. We also adore the close-knit relationship between the Joo siblings played by Han Ji-hyun and Kim Young-dae.
Fans of historical dramas are loving this ongoing series, starring Lee Jun-ho from boy band 2PM as arrogant Crown Prince Lee San, and Lee Se-young as daring court lady Seong Deok-im. The two met as kids during the funeral of Lee San's grandmother, and by fate, they reunite after years and bicker – following the common K-drama trope when the male lead acts aloof to everyone except the female lead.
Despite the drama being a re-enactment of the cheesy forbidden love trope, we were dazzled by the solid acting, the striking cinematography and the details paid to Korean culture. The Red Sleeve is a poignant drama that will leave your heart fluttering.
K-drama for beginners: 4 shows you should watch right now
The whole world seemed to be swept up in Squid Game this year – after all, it was declared Netflix's most-watched series in history. Whether you have seen it or not, you must have come across the Dalgona Candy Challenge or memes inspired by the show.
In Squid Game, a mysterious competition invites people in dire situations to play deadly games as they are pitted against each other to win a huge sum of money.
The nature of the game, however engrossing, questions our humanity by exploring how people act selfishly in the worst scenarios, while reflecting realistically on society's deep-rooted problem of wealth disparity.
The dark comedy stars the beloved Song Joong-ki who plays Vincenzo Casano, an Italian mafia consigliere (meaning he serves as an adviser to the leader). The show is filled with surprises from the start when Vincenzo single-handedly fights off a bunch of hitmen.
The protagonist then leaves Italy to return to Korea and settles in Geumga Plaza where he encounters the energetic lawyer Hong Cha-young (Jeon Yeo-bin) from a rival law firm.
Amid themes of seeking vengeance, the show is also packed with meticulously-executed fight scenes, a subtle romance, friendships and suspense. It surprisingly left no loose ends in its conclusion.
It's no surprise that Vincenzo has won many awards this year including at the Seoul International Drama Awards, Tokyo Drama Awards and Asian Television Awards.
Creators of Crash Landing on You discuss how they made the series
Youth of May is a period drama that was highly praised because of the convincing chemistry between the two love interests, Kim Myung-hee (Go Min-si) and Hwang Hee-tae (Lee Do-hyun).
Set against the Gwangju Uprising in 1980, the show centres around the tragic love story between nurse Myung-hee and medical student Hee-tae. When Myung-hee takes her friend's place on an arranged date with Hee-tae, the two end up falling head over heels for each other amid political turmoil, serving as a beautiful embodiment of unconditional love.
Youth of May is a heavy drama but one you definitely shouldn't skip.
Sign up for the YP Teachers Newsletter
Get updates for teachers sent directly to your inbox
Sign up for YP Weekly
Get updates sent directly to your inbox