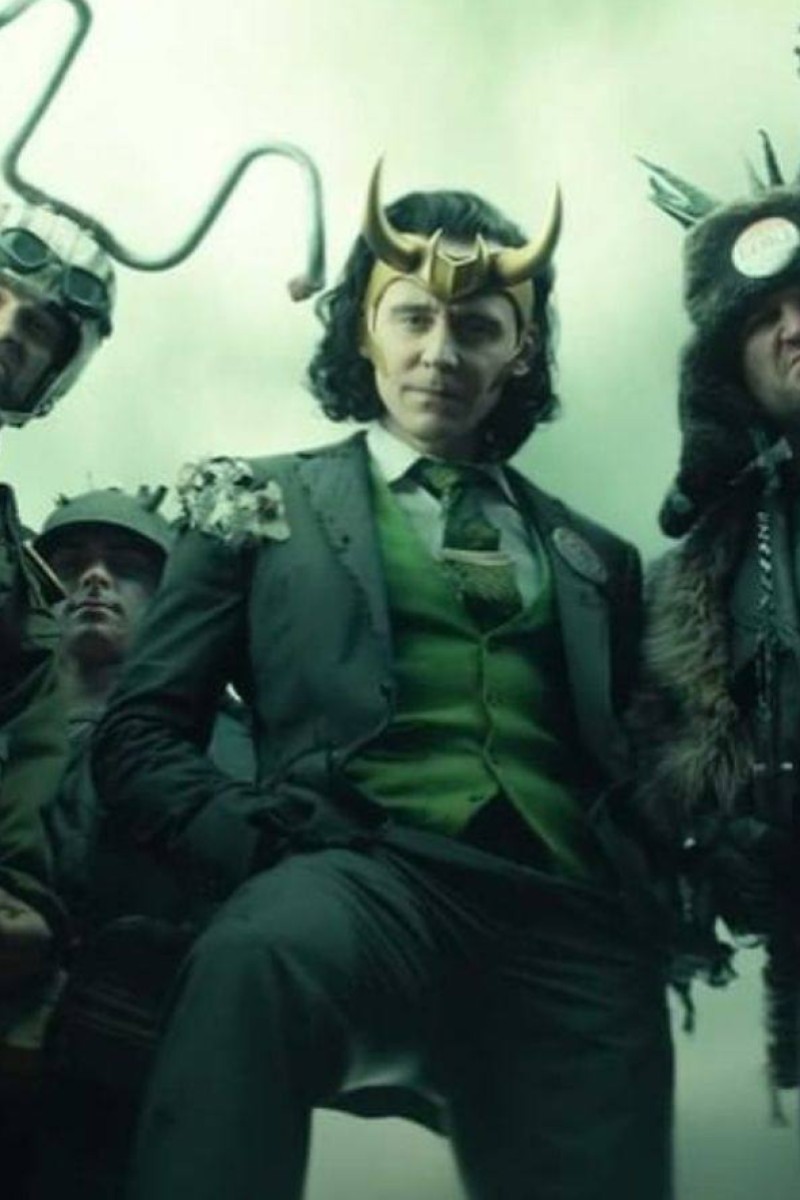 10 best TV shows of 2021: Marvel's Loki and Hawkeye, fantasy series Shadow and Bone, teen drama Young Royals and more
Elisa Aparicio Montes
Richard Leung
Suhani Bali
Marta Loscertales
Dhyana Shah
This year has seen stunning newcomers like Loki, Shadow and Bone and Superman and Lois, alongside miniseries such as Disney+'s Hawkeye and WandaVision

Shows such as Netflix's Young Royals explore issues relevant to teenagers today – sexuality, class, mental health and more
Elisa Aparicio Montes
Richard Leung
Suhani Bali
Marta Loscertales
Dhyana Shah
|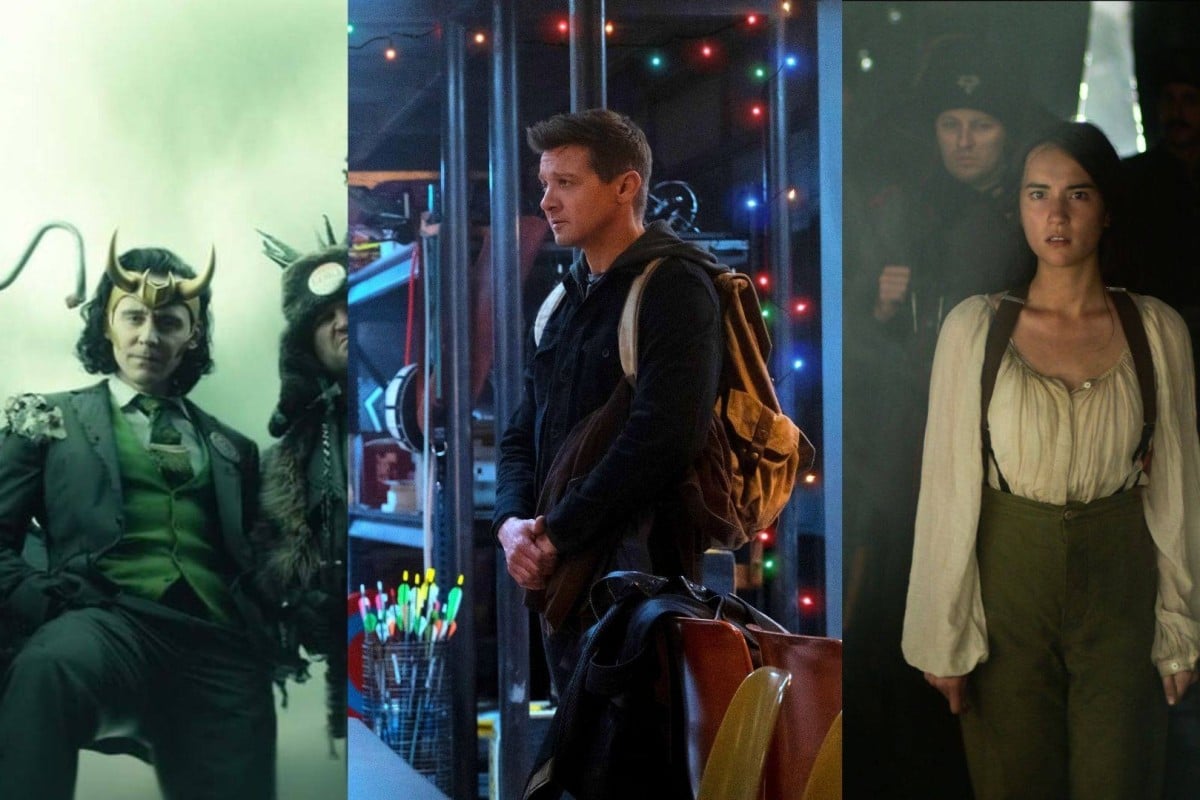 2021 saw a lot of great television shows, quite a few of them adapted from comics and other book series. Photos: Captured from Instagram; Disney+; Netflix
The best shows are often based on solid source material – from book series to comics. Spy thriller Alex Rider and fantasy series Shadow and Bone are adaptations of hugely popular young adult novels. Loki, Hawkeye and WandaVision are three of Marvel's latest offering on Disney+, while DC Comics has released animated show Invincible and live-action family drama Superman and Lois.
Here are 10 of our favourite television shows from 2021.
13 best movies of 2021: Spider-Man, Shang-Chi, Jungle Cruise and more
Based on the book series of the same name by Anthony Horowitz, Alex Rider is about a teenage spy tasked by British intelligence agency MI6 to work where others cannot.
Carrying over the quality and momentum from season one, the second season is based on the book Eagle Strike (2003) and follows Alex Rider (Otto Farrant) as he uncovers a deep-seated conspiracy inside a video game. At the start, Alex wants his life to return to normal, but he soon realises he cannot stand by while people around him are at risk.
Based on writer Matt Fraction and artist David Aja's 2012 comic book, Disney+'s Hawkeye is an exciting offering for Marvel Comics fans. The miniseries effectively translates the style and charm of the books for the small screen – at times, it even feels as if Aja's art has jumped right out of the pages.
The show reintroduces fans to Clint Barton (Jeremy Renner) and introduces newcomer Kate Bishop (Hailee Steinfeld). Clint and Kate must fight a slew of villains in hopes of making it back home to their families in time for Christmas.
This show contains mature content and is not suitable for young audiences.
Based on Robert Kirkman's 2003 comic of the same name, Invincible is a refreshing – albeit bloody – take on the superhero genre. The animated show follows Mark Grayson (Steven Yuen), son of world-famous hero Omni-Man (J.K. Simmons), as he discovers his powers and finds his place in a world of superheroes and supervillains.
At times, the adaptation misses the mark on certain parts of the story, but overall it is an amazing ride for newcomers and long-time fans alike.
What you should know about the comics that inspired Disney+'s Hawkeye
4.
It's Always Sunny in Philadelphia
season 15
This show contains mature content and is not suitable for young audiences.
The show is now the longest-running live-action sitcom in American television history, and season 15 does not disappoint.
It's Always Sunny In Philadelphia is a hilarious ride that follows a group of friends – Charlie Kelly (Charlie Day), Dennis Reynolds (Glenn Howerton), Dee Reynolds (Kaitlin Olson), Mac (Rob McElhenney) and Frank Reynolds (Danny DeVito) – as they run a bar and find themselves in comical situations.
With its commentary on the 2020 US elections and other current events, the latest season continues to entertain with its outrageous, outlandish shenanigans. Audiences get a glimpse of the characters during the 90s. The Gang travels to Ireland for a four-episode adventure. This season proves that a show can continue to evolve and stay relevant even 16 years after it first premiered.
Created by Michael Waldron, Disney+'s Loki gives us a captivating peek into the Marvel superhero (anti-hero, at times) formerly known as a villain. In the show, Tom Hiddleston's character is just one of many Loki "variants", and he is tasked by the Time Variance Authority to help apprehend another variant.
Fans of the God of Mischief will appreciate the depth of character development he is given in the story – and they may be surprised to learn that even this trickster can fall in love. By showing his perspective on the preceding events in the Avengers films, the series portrays him as a figure worthy of empathy.
In the show's final season, Lucifer Morningstar (Tom Ellis) goes through hell but finally gets the goodbye he deserves. At the start, the Devil is struggling to adjust to his new responsibilities before a series of unexpected events changes everything. Season six features some time travel, surprising new characters and a question of how to deal with one's fate.
Seeing Lucifer's growth and the end to this story was a pleasure to watch, and the cast's heartwarming goodbye is sure to leave each and every fan in tears.
New Stranger Things trailer announces when Season 4 lands on Netflix
7.
Shadow and Bone
season 1
Adapted from Leigh Bardugo's Grishaverse novels, the show follows Alina Starkov (Jessie Mei Li), an orphan soldier living in the fictional land of Ravka. She discovers that her powers might be the key to saving her world from being destroyed by the Shadow Fold, an area of darkness filled with deadly creatures.
The show introduces characters not only from Bardugo's Shadow and Bone trilogy, but also from the Six of Crows duology. Kaz Brekker (Freddy Carter), Inej Ghafa (Amita Suman) and Jesper Fahey (Kit Young) are on the hunt for Alina in hopes of receiving a vast sum of money in return. The first season crafts an enticing fantasy world full of magic ad mystery, hooking first-time viewers and fans of the book series.
8.
Superman and Lois
season 1
For fans of the Man of Steel, Superman and Lois serves as an amazing love letter to the world's most famous superhero. Far from Zack Snyder's version of the hero, Superman and Lois is loosely based on Superman: Rebirth by Peter Tomasi and Patrick Gleason.
In the show, Superman, also known as Clark Kent (Tyler Hoechlin), is a family man. He is to married to Lois Lane (Elizabeth Tulloch) with whom he has two sons, Jonathan (Jordan Elsass) and Jordan (Alex Garfin). As a superfamily, they must face villains and stop nefarious plots while they also work out their familial issues after moving to Clark's hometown, Smallville.
Disney+'s WandaVision is an award-winning miniseries that follows the seemingly peaceful domestic lives of Marvel superheroes Wanda (Elizabeth Olsen) and Vision (Paul Bettany). Taking place after the events of Avengers: Endgame, the couple tries to hide their powers and live normally in an idyllic suburban town. Everything seems perfect until the couple starts to notice some strange happenings.
The show references famous American sitcoms across the decades and has been praised for its nuanced portrayal of grief and mental health. It won numerous awards, including three Primetime Emmys.
10.
Young Royals
season 1
This show contains mature content and is not suitable for young audiences.
This Swedish Netflix series is set in a fictional elite boarding school called Hillerska, but it manages to accurately represent the lives of modern teenagers. It does so by depicting relatable situations such as first love and seeking acceptance and by exploring relevant issues including class, sexuality and familial duty.
The young actors Edvin Ryding and Omar Rudberg do a great job portraying the relationship between main characters Prince Wilhelm, heir to the Swedish throne, and Simon Eriksson, a scholarship student.
Sign up for the YP Teachers Newsletter
Get updates for teachers sent directly to your inbox
Sign up for YP Weekly
Get updates sent directly to your inbox