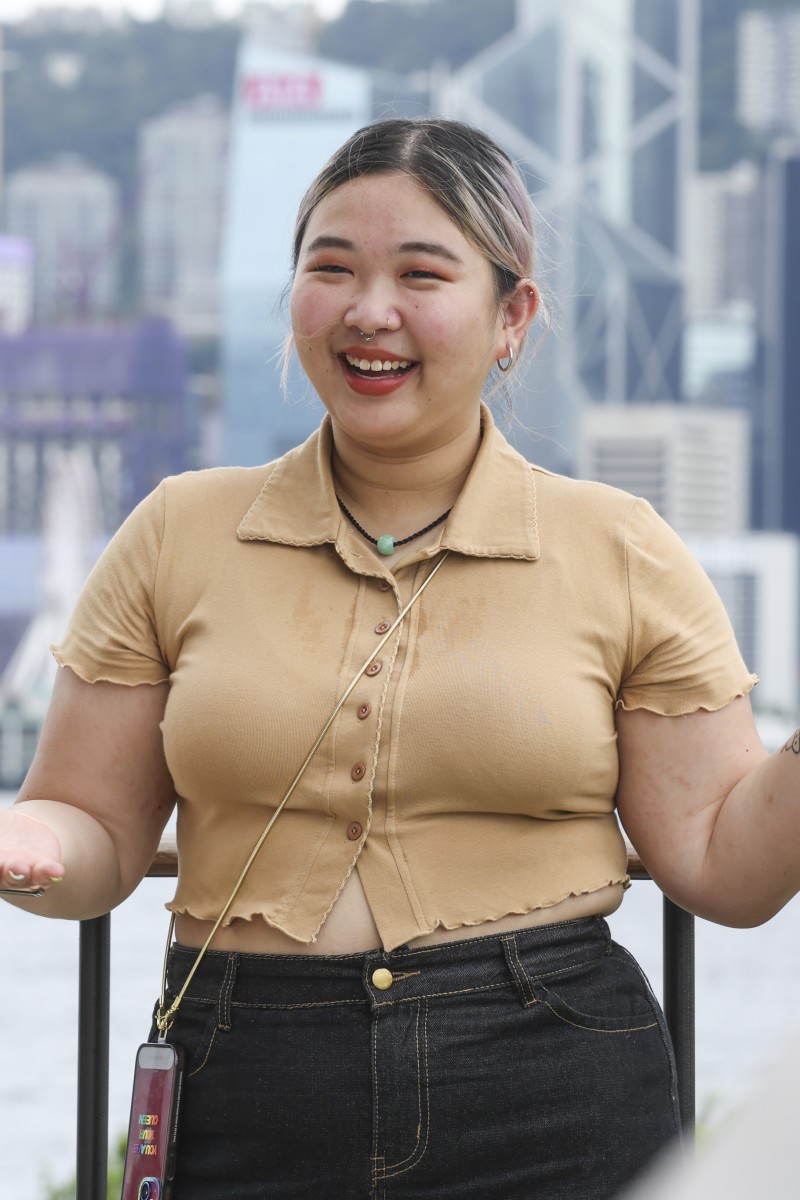 Teen winner of ViuTV's Extra Beauty on why dance helps her love her body, how plus-size shows give 'fei mui' a stage
Lau Tsz-ching, 19, shares about how vogueing is a dance of self-love, what she liked most about the show, and why she challenges society's unrealistic beauty standards

"The fact is that we really lack a stage ... It's hard to have a show in Hong Kong that would allow 29 'fei mui' to learn and shine on the stage," she says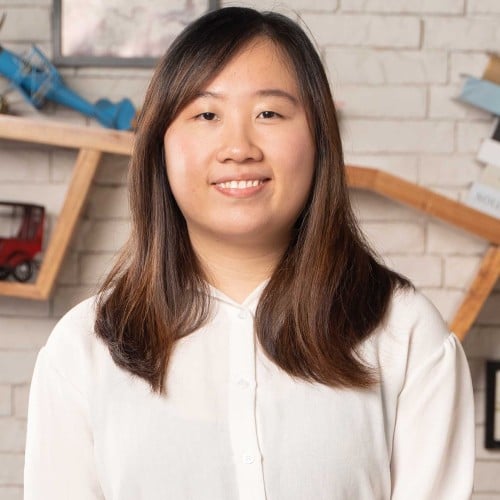 Sue joined the Post in 2021. She graduated from the University of Hong Kong with a double major in journalism and counselling.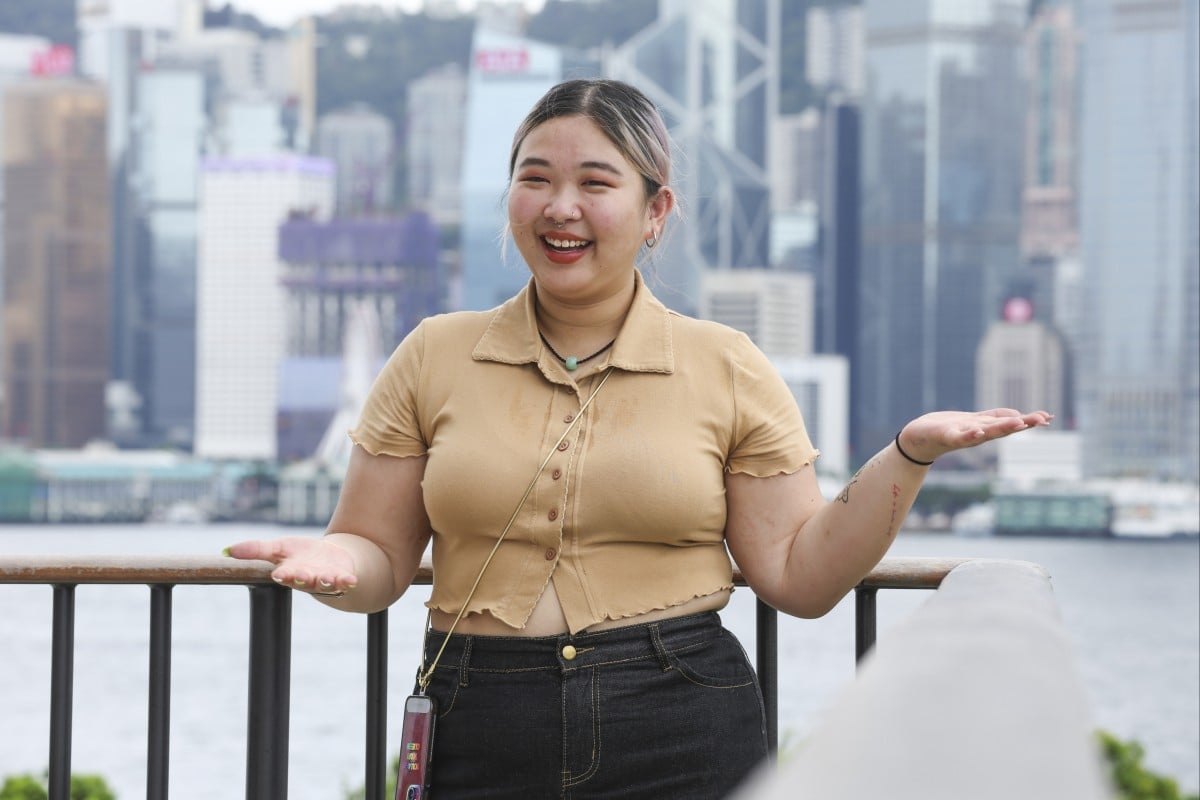 Lau Tsz-ching is the 19-year-old winner of ViuTV's beauty pageant reality show Extra Beauty. Photo: Yik Yeung-man
When plus-size dancer Lau Tsz-ching was in Form Four, she was introduced to a form of dancing that inspired her to embrace her body: vogueing.
"It is a dance about self-love. You need to be proud of yourself to express [vogueing's] spirit and feelings. And it helped me to understand 'this is me'," said the 19-year-old of the modern dance that originated from African-American and Latino queer communities in 1980s New York.
The teen, who has been dancing since she was young, knew she stood out from the slender performers around her but didn't feel dejected.
"The steps that others can dance I am also capable of doing. It is not a matter of body size, but your physical fitness and basic technique," Lau said.
Not only has she become a dance instructor, but in May, she won ViuTV's Extra Beauty show, a beauty pageant for full-figured women with a body mass index of 25 or above.
Siu Mai, teen contestant on ViuTV show, discusses her King Maker journey
"Winning the show was a big surprise and recognition to me. The judges' and netizens' compliments on my dancing still remain in my heart," noted the champion, who is known on the show as Ah Fei – a nickname meaning "fat" that she has embraced.
Growing up as a chunky child, Lau did think about dieting and how "skinny is beautiful", but she strayed away from changing to meet society's unrealistic standards.
"As I grow older, I realise being who I am is of the utmost importance," the dancer shared.
"I was lucky as I didn't struggle with body shaming or bullying at school. My friends treated me just as I am," she explained, adding that dancing helped her to further appreciate who she was.
"At that time, I was beavering away at dancing. Every day after school, I would stay at the studio until 12am."
At the age of 16, she was cast as a dancer for the concert tour of Hong Kong singer Ronald Cheng Chung-kei, who was recruiting plus-size dancers – Lau's dance teacher had recommended her.
The teen was elated at the opportunity to finally perform on a big stage: "I wanted to prove to others that I could also dance."
Although her dreams were taking off, Lau struggled to strike a balance between studying and dancing. During Form Six, she was so stressed about all of her responsibilities that she missed almost half of the school year.
"It was the biggest setback in my school life," the dancer recalled. But she made a promise to herself to pass Hong Kong's university entrance exam, and with determination and hard work, she kept her pledge.
No stage too small for Pomato YouTuber Amy Tang Lai-ying
The next year, while working as a dance instructor, Lau heard about ViuTV's Extra Beauty show but was reluctant to join at first.
"My initial thought was 'don't make life complicated' [by joining] ... I just didn't feel motivated to join the contest as I was quite stressed at that time," she shared.
But after her friends encouraged her, she decided to give it a go.
"They were all very supportive as they knew I dance well and wanted me to be seen on a bigger stage," she said, thanking her friends for the push.
Lau's father had even suggested she join ViuTV's popular talent competition show King Maker IV.
"I knew it was not for me but for those slim girls," the dancer said. "But Extra Beauty is different. It is for a group of fei mui [fat girls] to enjoy and take on the challenge together."
The show describes itself as "rejecting prejudice against [those who are] overweight to ... discover the infinite possibilities of plus-size beauty" – but not everyone agrees.
Famous Hong Kong plus-size actress Michelle Loo Mik-suet said on a radio programme that she saw the show as "blatant discrimination" against fat women, criticising it by saying beauty should not be measured by someone's weight.
'I'm so tired of it': Filipino Hongkongers discuss racism in media
But for Lau, the show is a rare opportunity for women like her.
"The fact is that we really lack a stage. I remembered one contestant told us that she got eliminated in the first round of a singing contest just because of her appearance," Lau shared. "It's hard to have a show in Hong Kong that would allow 29 fei mui to learn and shine on the stage."
What she liked most about the show was that contestants did not receive special treatment because of their weight.
"The staff didn't make the missions easier or cancel some parts in the contest because of our body size. We were treated the same as ... contestants in other shows," she noted, pointing to how participants practised for the theme song and the signature swimsuit contest.
Female gamers face stereotypes, but they are game to stay
Before the show aired in April, Lau was worried about receiving hateful comments – and she had not anticipated the love that audiences would show her.
"Surprisingly, there weren't many negative comments. And I decided to let go of [any] body-shaming criticism and just focus on useful comments that could help me improve," she said.
When the young dancer made it to the show's finals, she wore a yellow suit and performed an original song, Beautiful Me, singing: "Believe in myself. Embrace who I am to find my own charms."
"I have been looking for my own beauty along the way. And ... I want to tell people with this song that I have finally found how beautiful and attractive I am on this stage," the performer said.
While the show has challenged traditional beauty standards, Lau noted Hongkongers were still not open-minded enough and body shaming was still common at many levels of society.
"Being fat should not be deemed as something negative ... true beauty is not your appearance but the inner beauty of your character," she stressed.
"Regardless of one's body size, I believe there should be a stage for everyone to shine and meet someone who can appreciate your beauty."
Get the word out
Queer 同性戀者
relating to a sexual or gender identity that does not correspond to established ideas of sexuality and gender, especially heterosexual norms
Slender 苗條的
(of a person or part of the body) gracefully thin
Dejected 沮喪
Sad and depressed
Chunky 矮胖壯實的
(of a person) short and sturdy
Beaver away 長時間努力工作
Work hard
Pledge 諾言
A solemn promise
Reluctant 不情願
Unwilling and hesitant
Blatant 公然的
(of bad behaviour) done openly and unashamedly
Sign up for the YP Teachers Newsletter
Get updates for teachers sent directly to your inbox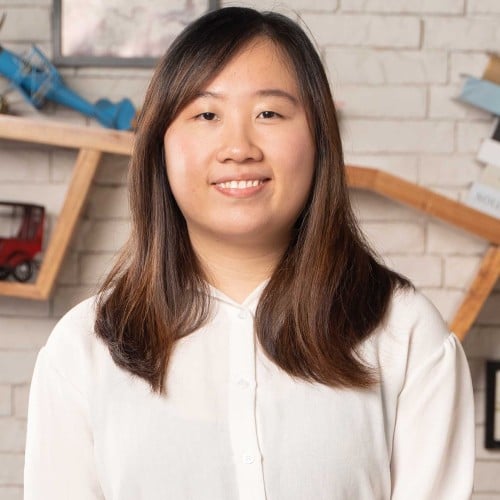 Sue joined the Post in 2021. She graduated from the University of Hong Kong with a double major in journalism and counselling.
Sign up for YP Weekly
Get updates sent directly to your inbox