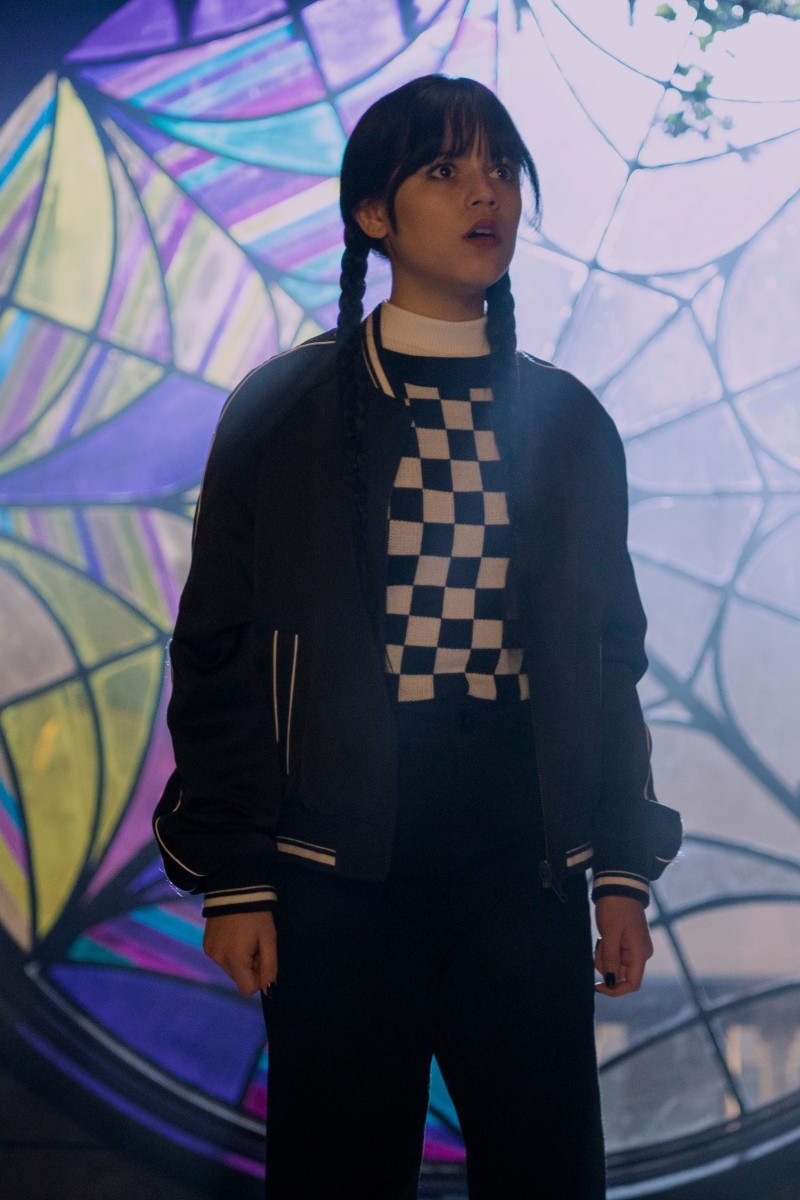 Netflix's 'Wednesday' review: Jenna Ortega's spectacular acting, paired with a great gothic soundtrack, make this series one to watch
Junior reporter Samantha Yeung
Show combines the magical world of 'Harry Potter' with the teen angst of 'Riverdale'

Series signals a possible comeback for director Tim Burton
Junior reporter Samantha Yeung
|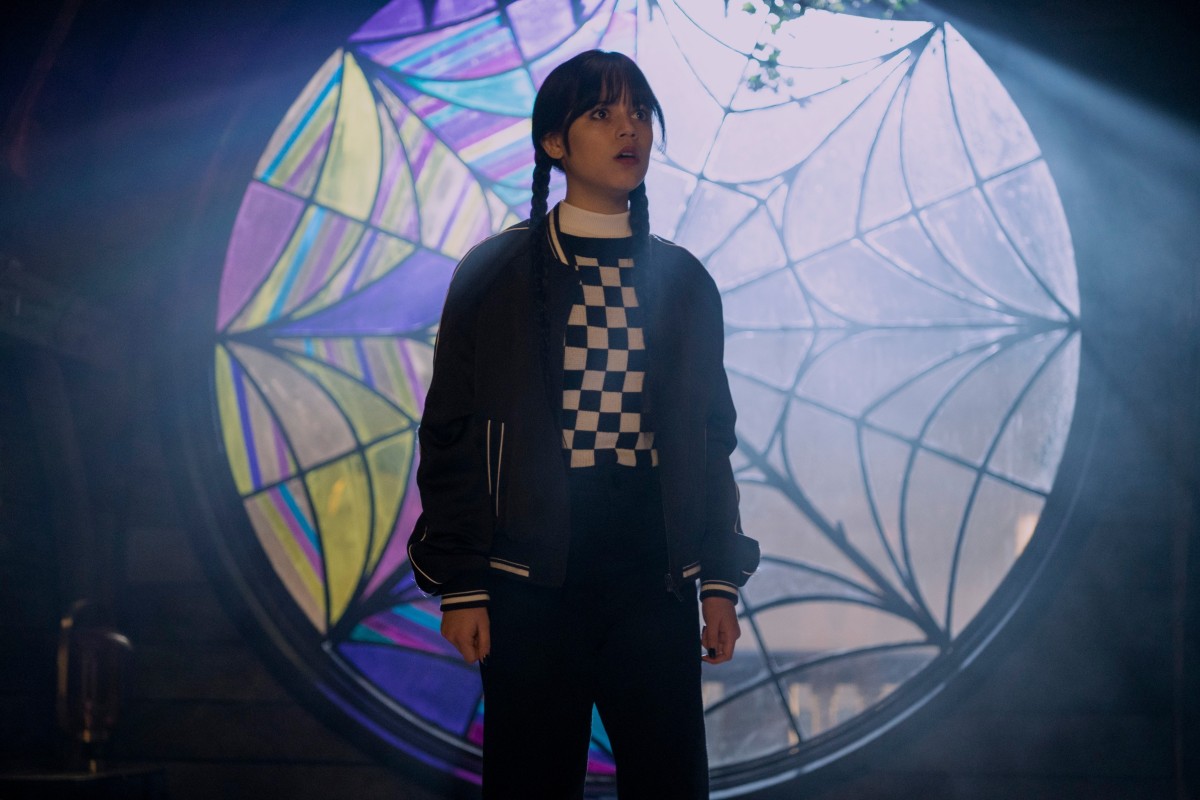 Jenna Ortega stars as Wednesday Addams in "Wednesday". Photo: TNS
There's no denying that Wednesday is Netflix's latest smash hit. The series, featuring Jenna Ortega as its titular teenage character, gives the Tim Burton spin-off an adolescent twist that sets it apart from previous Addams Family adaptations.
In the weeks following its launch, the series and its star have become inescapable online. Articles detail the main character's lip colour (M.A.C. Cosmetics lip pencil in "Nightmoth" with clear lip balm, according to the show's head hair and make-up designer, Tara McDonald). It also broke records set by fan favourite Stranger Things 4 for the most viewers in its first week for an English-language show. It's safe to say that the internet is all about Wednesday, no matter the day of the week.
Ortega's Wednesday is characterised by her quick wit, deadpan delivery, and iconic braids. The show can best be described as a combination of the fantastic Harry Potter boarding school and Riverdale's teenage angst.
After a small incident involving a group of teenage boys and piranhas, Wednesday is shipped off to Nevermore Academy – her parents' alma mater, a place for outcasts. She views this as an attempt to turn her into them and decides immediately that she will hate it. But a few events, including psychic visions and a stream of mysterious deaths, intrigue the teen, and she can't help but explore her new surroundings.
At the show's start, law enforcement finds dismembered body parts scattered in the woods near the academy, the work of an unknown monster. The question immediately becomes: who – or what – is the monster? Why is it going on a murder spree reminiscent of one 25 years earlier? How is Wednesday's father, Gomez, involved?
Without support from the sheriff's office, Wednesday takes matters into her own hands. In her quest to discover the monster's identity, ancient secrets resurface, threatening to tear her family apart.
Enola Holmes 2 is another charming mystery with good work from Millie Bobby Brown
Wednesday is a musical indulgence; the story is captivatingly told through a gothic soundtrack consisting of classic hits, pop songs and instrumental covers. When The Cramps' "Goo Goo Muck" plays at Nevermore Academy's school dance, the punk song allows Wednesday to dance her heart out, filling the scene with tension and excitement.
Episodes are punctuated by Wednesday's cello solos, most notably a musical escapade on the roof of her dorm during which she plays a cello arrangement for The Rolling Stones' "Paint It, Black". The performance carries into the night and captivates the school.
Despite its fantastical plot, Wednesday retains a few real-life lessons, such as when Wednesday realises she needs to be a better friend after putting her new pals in danger. Her growth proves that even the loneliest lone wolves can find a place in the pack.
Why Gen Z should watch Top Gun: Maverick
The most integral influence on her transformation is her roommate, a werewolf named Enid Sinclair, played by Emma Myers. While the pair had their ups and downs, Enid's loyalty opened Wednesday's eyes to the fact she wasn't truly alone.
She also has a chance to learn more about her parents, Morticia and Gomez (played by Catherine Zeta-Jones and Luis Guzman). Although Wednesday initially rejects their support, she ultimately discovers family secrets that bring them together.
Wednesday signals a possible comeback for Tim Burton after nearly a decade of disappointing projects. Until Netflix announces whether it will renew the series, fans can only guess what further mysteries lie ahead for Wednesday.
Sign up for the YP Teachers Newsletter
Get updates for teachers sent directly to your inbox
Sign up for YP Weekly
Get updates sent directly to your inbox