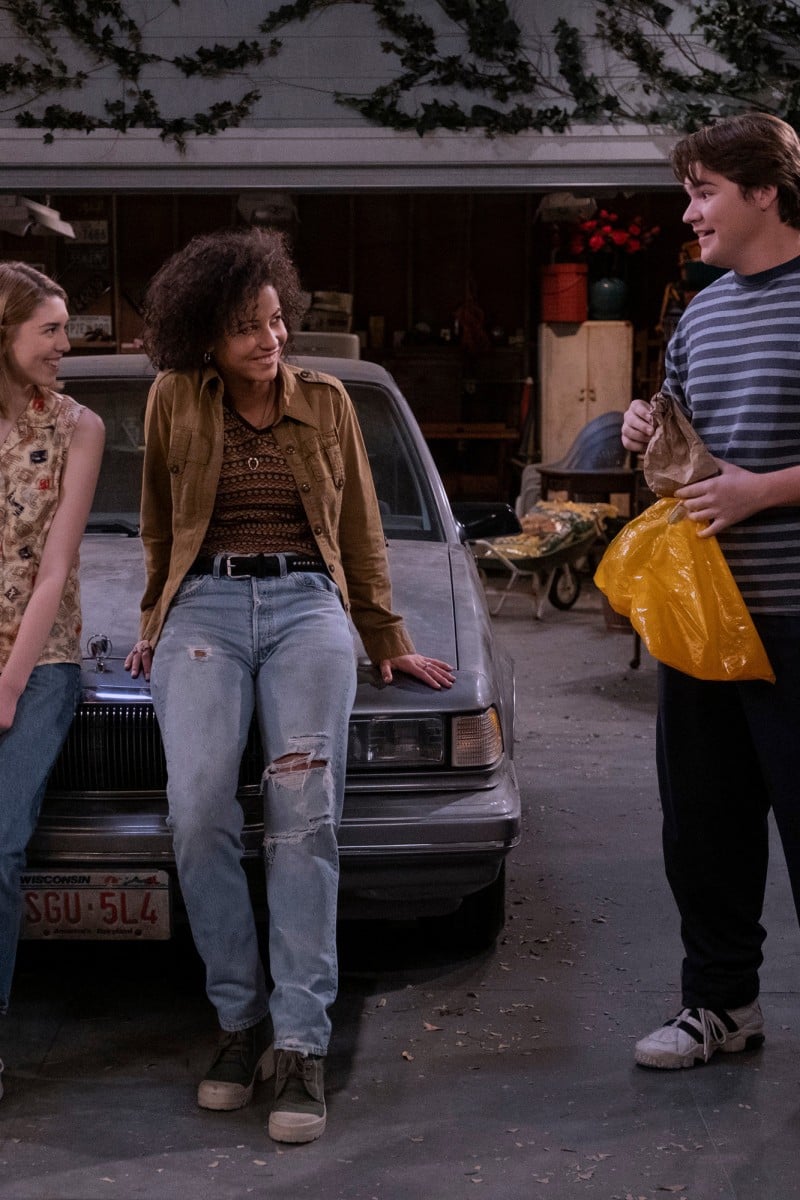 That '90s Show review: Netflix series fails to capture charm of the 1990s with poorly written script that lacks spark
That '70s Show remake is about a group of teens in the US state of Wisconsin and their antics while their parents aren't around

Debra Jo Rupp and Kurtwood Smith return as grandparents Kitty and Red, while Ashton Kutcher and Mila Kunis are among former cast members who make cameos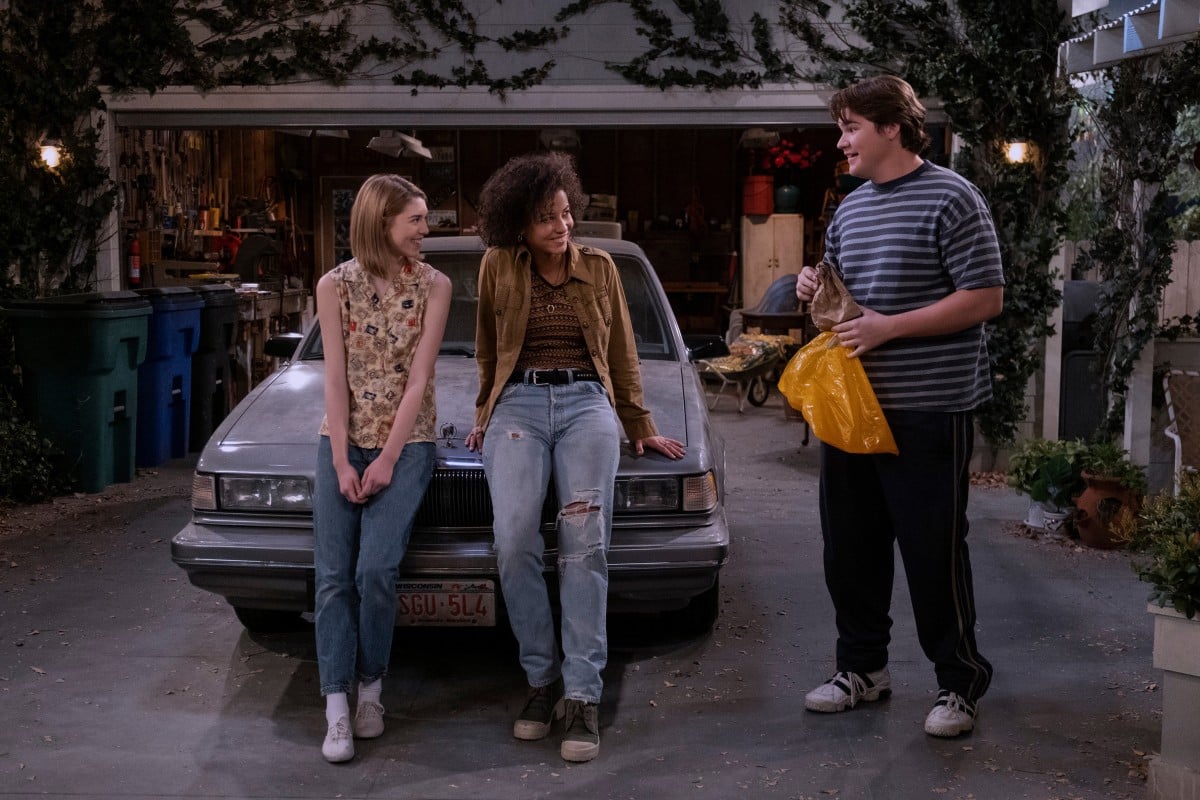 Callie Haverda (from left) as Leia, Ashley Aufderheide as Gwen and Maxwell Acee Donovan as Nate in "That '90s Show".€ Photo: Netflix/TNS
Back in 1998, when That '70s Show premiered, its affection for the bygone era of bell bottoms and classic rock was charming. The often-idiotic teens, including Eric Forman (Topher Grace), Michael Kelso (Ashton Kutcher), Donna Pinciotti (Laura Prepon) and Jackie Burkhart (Mila Kunis) were irreverent, silly and fun. With its earnest cheesiness, exaggerated perms and Farrah Fawcett waves, That '70s Show was fully in on its own joke.
Sadly, the same cannot be said for its sequel That '90s Show, a new Netflix series that tries to transport the iconic Forman-family basement into a new decade. Like many of the unnecessary remakes, reboots and revivals of the past few years, it does not capture the That '70s Show magic.
Forced, unfunny and lacking any kind of charm, That '90s Show feels like a parody of a sitcom rather than an actual television show. The jokes don't land, the actors are miscast, and all the celebrity cameos in the world can't make a bad script good. It feels like a show that was created by a committee and focus group: boring, bland and just familiar enough to make you ache for the original.
Netflix's 'Wednesday' pairs Jenna Ortega's wit with a great gothic soundtrack
The show is about a group of teenagers in the US state of Wisconsin and their antics while their parents aren't around. This time, the group includes Leia (Callie Haverda), the daughter of Donna and Eric, and Jay (Mace Coronel), the son of Michael and Jackie.
Of course, the setting has to be the same place as the original – the basement of Eric's childhood home, where his parents Kitty and Red (Debra Jo Rupp and Kurtwood Smith, the only returning regular cast members) still live. To shoehorn this into a format that resembles the original, Donna and Eric agree to let Leia stay at her grandparents' house for the summer after she makes friends in the neighbourhood.
Leia and her new good-for-nothing friends smoke, make out and get drunk in the basement, while Kitty and Red try to remember how to be parents and spend time with a revolving door of characters from the original series.
"That '90s Show," a series premiering Jan. 19. (Netflix via AP)
The original series clearly understood life in the 70s – and more importantly, how audiences of the era it aired in (1998-2006) viewed life back then. But the new iteration has only a vague conception of the 90s. The 1990s of the new series is a monochromatic, dull era in which everyone's clothes are taken from the same shop catalogue. To really evoke the 90s, you need more than cordless phones.
The new show also lacks the spark that lit the original. A combination of poor writing, bad casting and a lethargic atmosphere makes That '90s Show an unhappy chore to watch. They don't have magnetism, and their characters aren't very engaging or sympathetic. They're just there, wearing flannel.
Sequels and revivals aren't going anywhere, but still, it'd be best if we just said goodbye to this particular one.
Sign up for the YP Teachers Newsletter
Get updates for teachers sent directly to your inbox
Sign up for YP Weekly
Get updates sent directly to your inbox