The support for the Black Lives Matter movement has been an important reminder to listen to stories of people who live a different experience from you

These accounts offer opinions and different perspectives on racism, cultural diversity, gender equality, politics, and more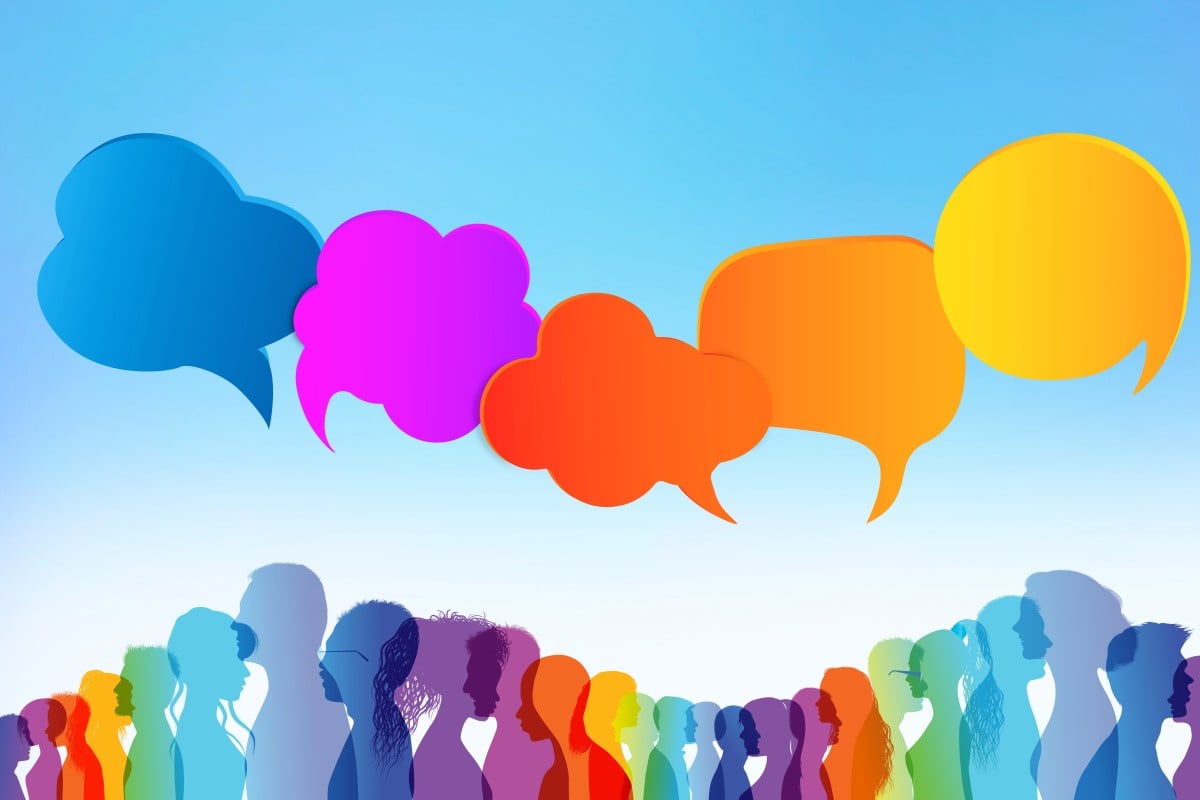 It's important to listen to a range of voices and experiences.
As the Black Lives Matter movement gains global recognition, non-Black people around the world are seeking to better their understanding of the situation in the US. One helpful way is by diverisifying your social media feed.
Following a number of people, especially those with differing cultural viewpoints and opinions, will allow you to expand your world view.
Here are eight activists and thinkers to get you started.
If you've started trying to educate yourself better about racism and the Black experience in America, you've probably come across Ibram X. Kendi's name. America's leading racism scholar wrote a 2019 book called How to be an Anti-Racist, which is being included on lists of essential reading.
In it, he wrote: "The only way to undo racism is to consistently identify and describe it – and then dismantle it."
He is the founding director of American University's anti-racist research centre and will be opening a similar centre at Boston University.
Kendi did an Instagram takeover on Selena Gomez' account this week; the singer is giving her account over to Black activists to amplify black voices.
Chimamanda Ngozi Adichie is a Nigerian novelist and activist. She gave a highly viewed TED talk regarding the importance of seeking out more than "a single story" and pursuing a diversified worldview in 2009.
She has since given another influential TED talk called We Should All Be Feminists, which was sampled in a Beyonce song. Adichie has written six critically acclaimed books, including Americanah which was on one of President Barack Obama's reading lists, and explores the realities of race in the United States.
Her literature explores themes including race, the immigrant experience, feminism, and culture at large. She uses her Instagram to post videos about her writing and current happenings.
Nobel Prize winner Malala Yousafzai is a 22-year-old advocate for girls' education and women's equality. She was shot by a member of the Taliban at age 14 for defying a ban against women going to school.
Since then, she has authored two bestselling books, and is currently studying at the University of Oxford. She is most active on Twitter, where she shares posts on feminism, racial equality, and education.
Adwoa Aboah is a British model and activist. She founded Gurls Talk, an online community for young women that specifically focuses on mental health issues.
She uses her Instagram to address mental health topics and celebrate other women.
Emma Gonzalez is a survivor of the Parkland tragedy, the mass shooting at Marjory Stoneman Douglas High School in 2018. She helped found March for Our Lives, an organisation against gun violence.
She tweets about a number of social justice causes on Twitter.
Alicia Garza is a co-founder of the Black Lives Matter movement. She hosts a podcast called Lady Don't Take No where she covers everything from politics to beauty every week. She writes about police violence and the Black experience on her Twitter.
This week, Garza was also a guest poster on Selena Gomez's Instagram account.
Blair Imani is a Black and Muslim activist and historian who promotes intersectional thinking, female empowerment, and LGBTQ rights.
She has given a TED Talk: "Queer and Muslim: Nothing to Reconcile," and written two historical books, one about influential women and non-binary people, and another about the Black American dream. She runs Equality for HER, a non-profit organisation that supports women. Her Instagram reaches 177,000 people.
Zeynep Tufekci is a US university professor originally from Turkey. A former computer programmer with expertise in the social impacts of technology and surveillance, she regularly contributes to The Atlantic, the New York Times, and Wired.
Tufekci wrote a book titled Twitter and Tear Gas: The Power and Fragility of Networked Protest and
frequently discusses identity, society, protests, and technology on her Twitter account.
Sign up for the YP Teachers Newsletter
Get updates for teachers sent directly to your inbox
Sign up for YP Weekly
Get updates sent directly to your inbox