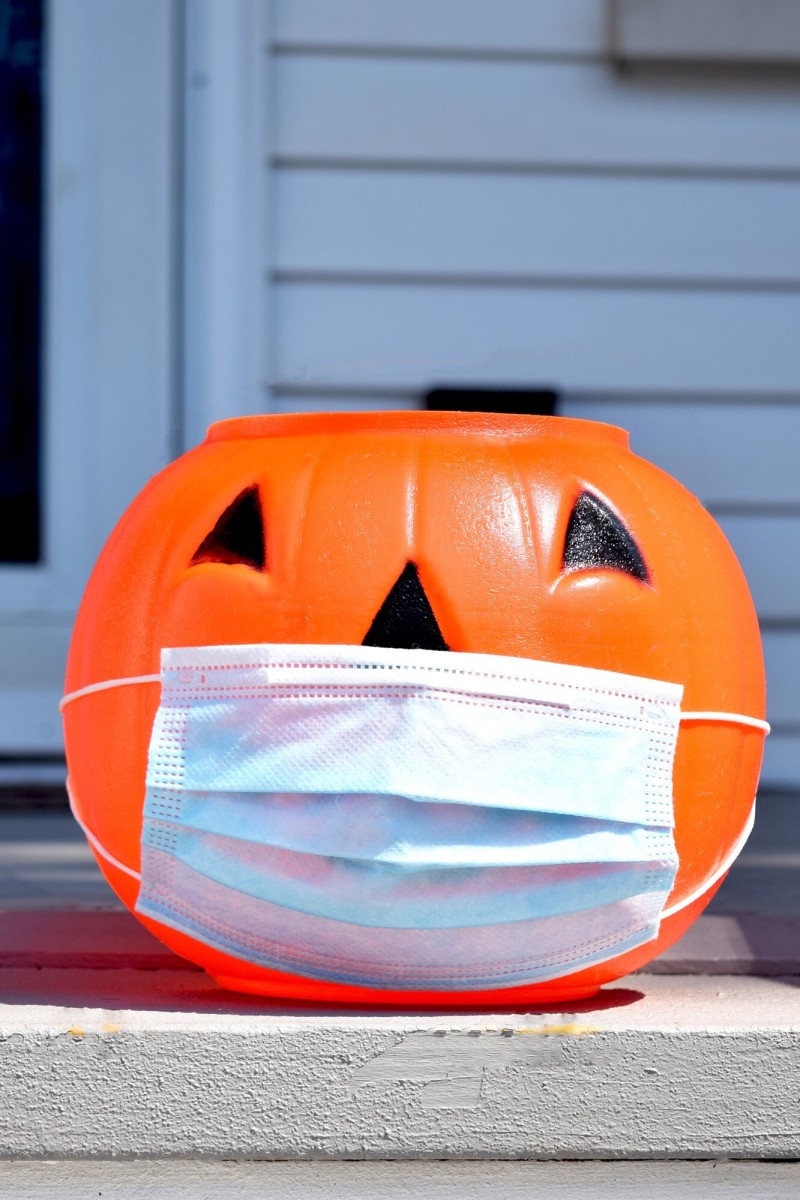 Halloween 2020 costume ideas, from 'Black Panther' and 'Hamilton' to a coronavirus tribute
Baby Yoda, The Notorious RBG and the 'Among Us' video game are just some of these pop culture-inspired ideas

Whether you're doing socially distant trick or treating, or having a party over Zoom, dress up and have some fun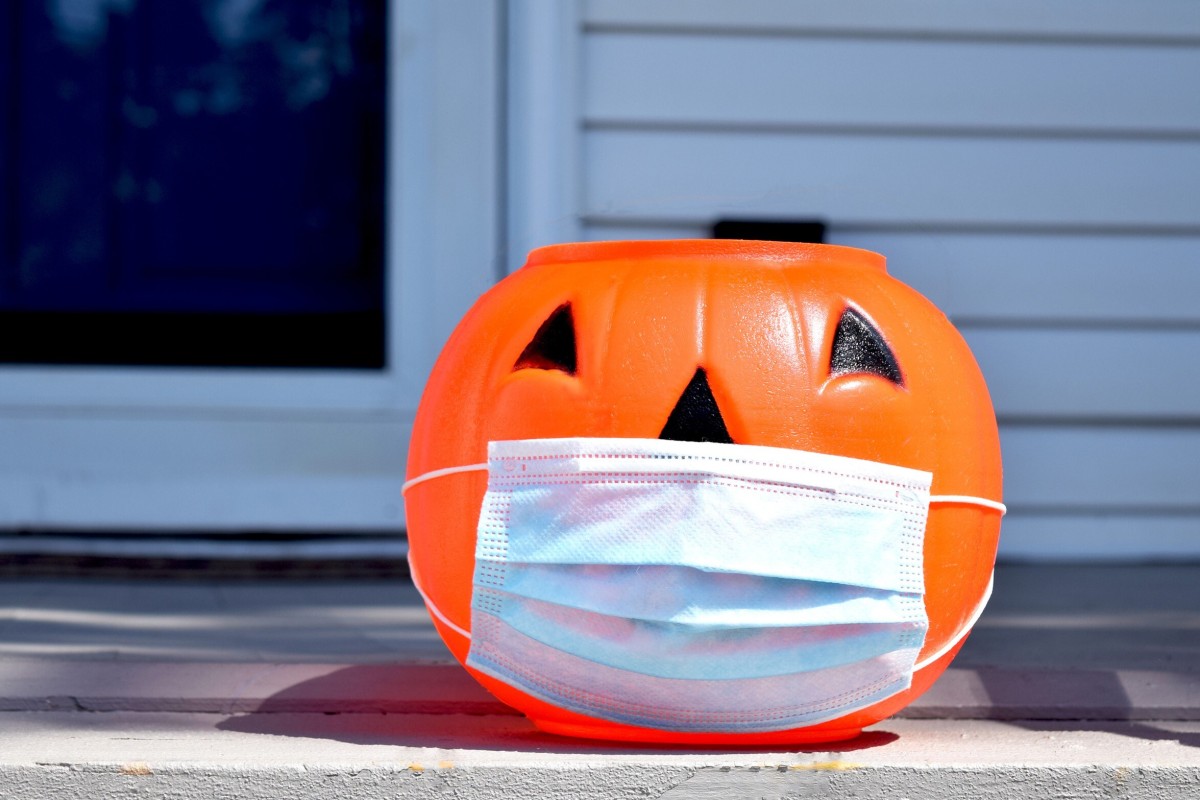 Halloween may be a bit quieter this year, but that's no reason not to wear an amazing costume. Photo: TNS
Timely Halloween costumes are always in style, but 2020, with its avalanche of news and pop culture, has yielded a particularly striking array of options for costume DIYers, renters and buyers alike.
Whether you're attending a small, six-person gathering at home or holding a Zoom party, here are nine of the best ways to stand out, pay homage or make a statement this year.
Remember the Great Toilet Paper Shortage of February 2020? How about the Great Toilet Paper Robbery? It seems this happened so long ago, but loo roll has been selling out in other places far more recently as people panic-buy for potential lockdown.
Pay tribute to the humble loo rollLuckily, there's plenty to be found now, so either wrap yourself up, mummy-style, in the soft stuff, or create an empty cardboard tube from a large sheet of brown cardboard, and stick a tiny piece of tissue to it. That last available sheet is so valuable.
Chadwick Boseman's performance as Marvel's trailblazing Black superhero made his character's costume popular in 2018; the beloved actor's untimely death means it's going to be a top choice again this year.
The first major superhero movie starring an African character, Black Panther was a critical and commercial success and a cultural milestone. Pay tribute in a costume inspired by the king or any of his subjects. Wakanda forever.
The Supreme Court Justice was already a star, an acronym (RBG, which also led to her nickname, the Notorious RBG) – and a Halloween costume – before her death on September 18 refocused attention on her legal accomplishments and her role as a champion of women's rights. The costume is simple: a black robe (or baggy T-shirt), a lacy collar, big glasses and hair tied back smoothly in a small, neat ponytail – scrunchy optional.
You could go for your favourite character from the blockbuster video game Animal Crossing, which won over quarantine-weary souls worldwide with its sweet domestic pleasures and cooperative candy-coloured animals.
But far simpler to put together is the outfit from the spacemen murder mystery Among Us. Basically, you'll need single-coloured pyjamas – preferably onesies – and lab goggles or a space helmet.
In 2020, Disney+ brought Hamilton to the people with a televised edition of the blockbuster play that famously cost hundreds of US dollars per ticket.
So how about bringing Lin-Manuel Miranda's character – or one of the spirited Schuyler sisters – to the party, virtual or otherwise?
Baby Yoda, from the Star Wars TV series The Mandalorian, is internet royalty by now, and a new instalment of the show launches at the end of this month. Costumes abound, although if you can't get a specific infant version of the wrinkly alien, get a mask of the grown-up one, and add a baby accessory, such as a dummy or a bottle.
Baby Yoda is internet royalty, so costumes abound this Halloween.Bonus points if you have a baby relative.
A nod to the bread-baking craze of early quarantine, this is one you'll probably have to DIY. Starter is pale and bubbly, and often displayed in a glass Mason jar. Think white or cream cardboard, and cotton wool balls or small pale balloons for texture. Add a "Sourdough Starter" label, and you're good to go.
Here's your chance to model some of the most iconic looks of the year – the animal print bodysuit, the graphic black and white suit jacket with shoulders a mile wide, the head wraps, mirror glasses, the glitter and the feathers, the companion whose job is to carry your train.
You may not have watched the Netflix series, but you can't have missed all the social media references to Tiger King, and its stars "Joe Exotic" and Carole Baskin. Costumes are available online, while DIYers should stock up on accessories: cowboy hats, sequinned shirts and blond mullet wigs (essential!).
If you really don't like dressing up, might we suggest one of these terrifying T-shirts?
Consider teaming with a friend dressed as a tiger.
If you go as Baskin, wear a leopard-print shirt, animal-print leggings, long blond hair, and a wreath of flowers to top your head. Bonus points for a flower-festooned bicycle with a stuffed tiger in the basket.
This has been a tough year for humans but a good year for memes, including "2020 Dumpster Fire" – ie a chaotic, disastrous situation – which lends itself well to DIY efforts. You'll need a cardboard box painted the same green as the big bins at the rubbish dump, with cardboard flames emerging and "2020" written across the front.
Sign up for the YP Teachers Newsletter
Get updates for teachers sent directly to your inbox
Sign up for YP Weekly
Get updates sent directly to your inbox