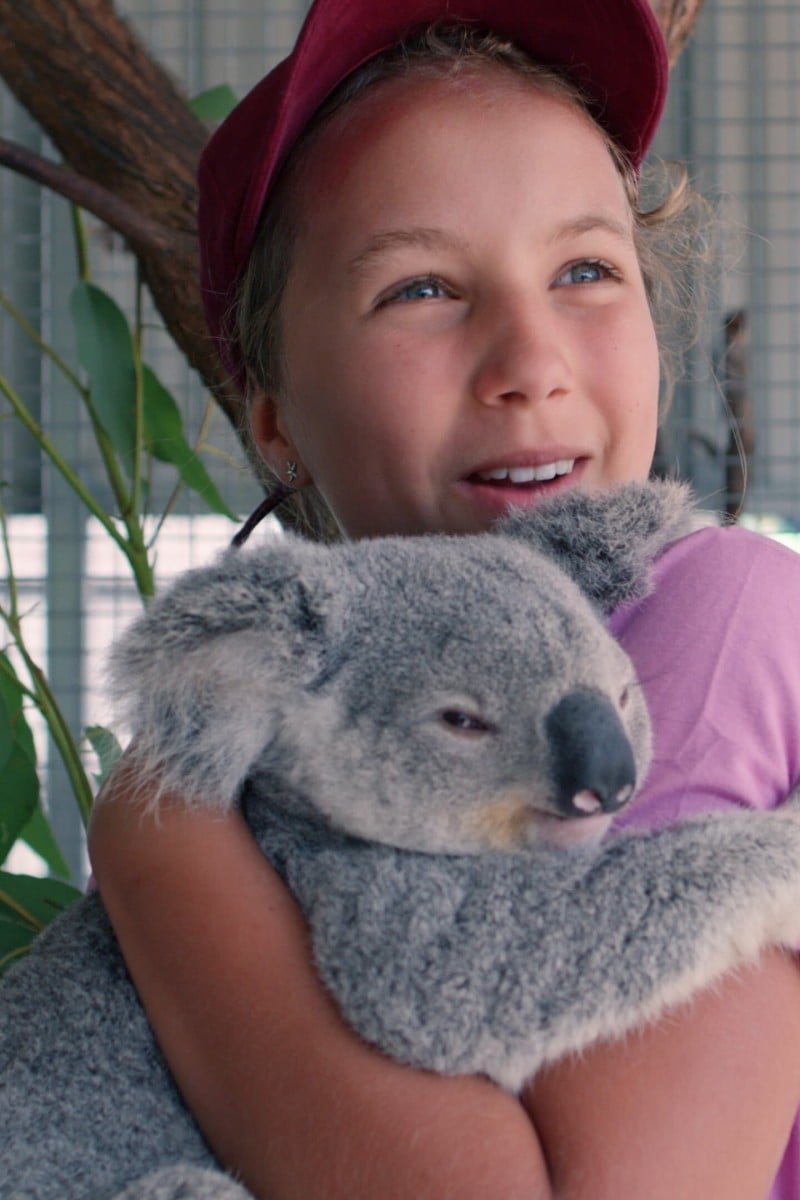 In 'Izzy's Koala World', the teenager, nicknamed the 'koala whisperer', helps her vet mum care for the endangered species

The Australian bushfires put the cuddly marsupials' existence at risk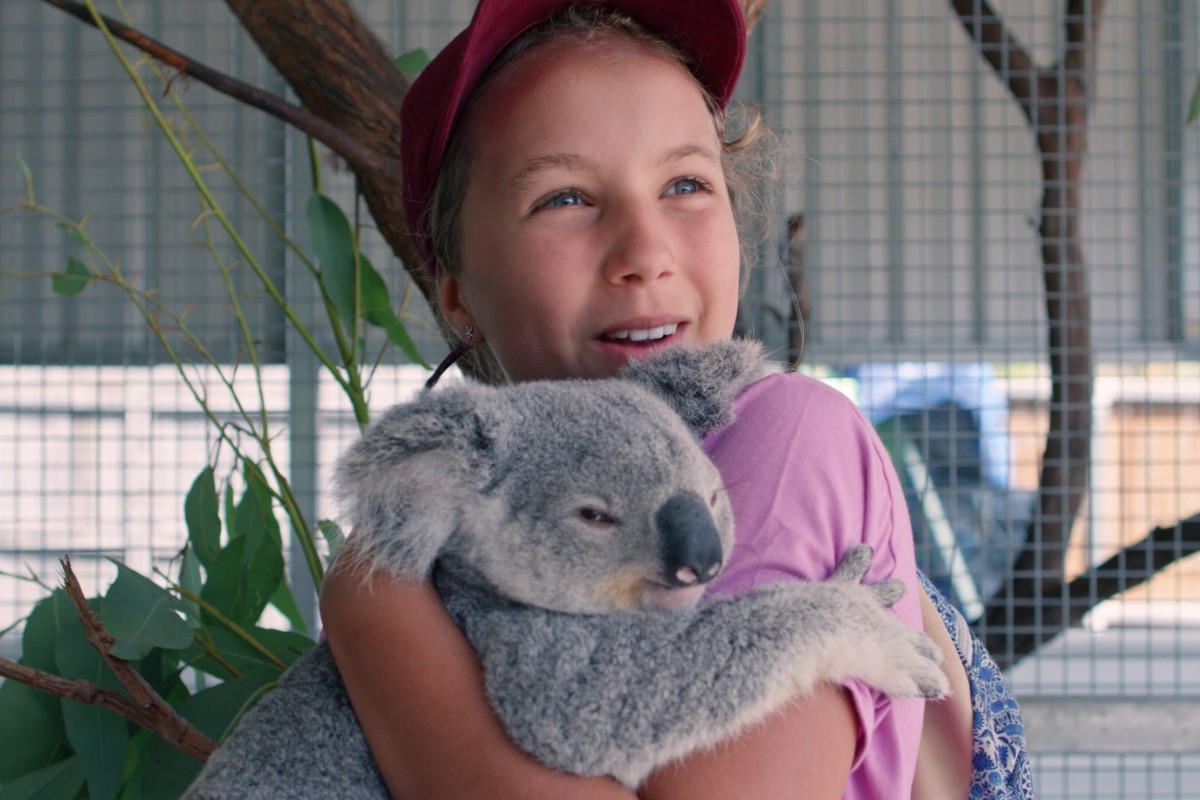 Izzy the 'koala whisperer' is just like any other teen ... who spends their day with adorable mammals. Photo: DPA
There aren't many hours in the day when 13-year-old Izzy Bee doesn't have a baby koala hitching a ride on the back of her neck or following in her shadow.
After living among rescued koalas at her home and mum Ali's veterinary clinic for as long as she's known, the Australian teen has formed a special relationship with the cuddly marsupials.
"I don't know what it is about koalas," says Izzy, as a baby koala climbs on her shoulders. "I've grown up with them all my life, so I've grown that connection with them."
That unique connection not only earned her the nickname "koala whisperer" from her dad Tim, it also caught the attention of Netflix. Last month, an eight-episode documentary series Izzy's Koala World was launched on the streaming site.
Filmed when Izzy was just 11 years old, the series follows the Bee family as they take care of koalas on Queensland's Magnetic Island in northeast Australia.
Why "chasing waterfalls" is good for your mental health
Viewers learn about the plight of the threatened species, which face habitat destruction and injury from vehicles, fences and dog attacks as they are forced into more urban areas.
And while getting a lesson in conservation, audiences also get to witness the koalas' adorably quirky behaviour and unique personalities.
"This new little one Molly is really obsessed with noses; she'll bite and lick the tip of everybody's noses," Izzy says, giggling.
The babies stay in the house – which doubles as a sanctuary for rescued koalas – to receive extra care, while the others are at Ali's koala rehab facility.
"The babies squeak loud enough for me to hear it upstairs, so I come down to feed them in the middle of the night, which is primarily why we have them in the house," says Ali, who has been responsible for saving more than 230 koalas on the island.
She explains that once they are strong enough, the animals move into "nursery, then kindergarten", before being released back into the wild.
Australia is a hotspot for beached whales; but why do they do it?
"They are just the most adorable things and they're so helpless. They just look at you and your heart just melts – you have to help them," Ali says.
The series comes at a particularly critical time for the native Australian animals, which are highly vulnerable to threats including deforestation, disease, and the effects of climate change.
Before the devastating "Black Summer" bush fires of 2019-2020, the Australian Koala Foundation estimated there were "no more than 80,000" left in Australia, making the species "functionally extinct".
Izzy with her parents, Ali (left) and Tim, with some of their favourite koalas. Photo: DPAOnce a koala population falls below a critical point, it can no longer produce the next generation,which leads to extinction.
The habitat destruction caused by the bush fires has seen koala numbers plummet further. A parliamentary inquiry found that koalas would be extinct in the state of New South Wales by 2050 without urgent intervention to protect habitat and help the species recover.
New South Wales was the state worst-affected by the fires, with as much as 81 per cent of koala habitat burnt in some areas.
Meet the Hong Kong teen educating her peers on plastic pollution
However, the inquiry agreed with evidence showing that even before the bush fires ravaged the state, koalas were tracking towards extinction within the next 30 years.
Environmental experts and activists have been pushing for better koala protection legislation in the country and for the species' threat status to be upgraded from vulnerable to endangered.
Environment Minister Sussan Ley recently agreed to add the combined koala populations of Queensland, New South Wales and the Australian Capital Territory to the priority list for assessment by her independent Threatened Species Scientific Committee.
"This process is critical in ensuring threatened species are given strategic protection, are eligible for targeted funding, and that awareness is raised about the issues impacting them," Ley said.
Ali says she hopes the Netflix series will lead to a bigger-picture view of conservation and climate change action in the country.
"Even if it's not koalas, there are plenty of animals that need care and attention, which essentially comes down to looking after the planet. If we don't do that and don't act on climate change, they're not going to have anywhere to live," Ali says.
"It's all about the big picture; getting people to see the bigger picture and getting the younger generation fired up to do something about it."
Sign up for the YP Teachers Newsletter
Get updates for teachers sent directly to your inbox
Sign up for YP Weekly
Get updates sent directly to your inbox