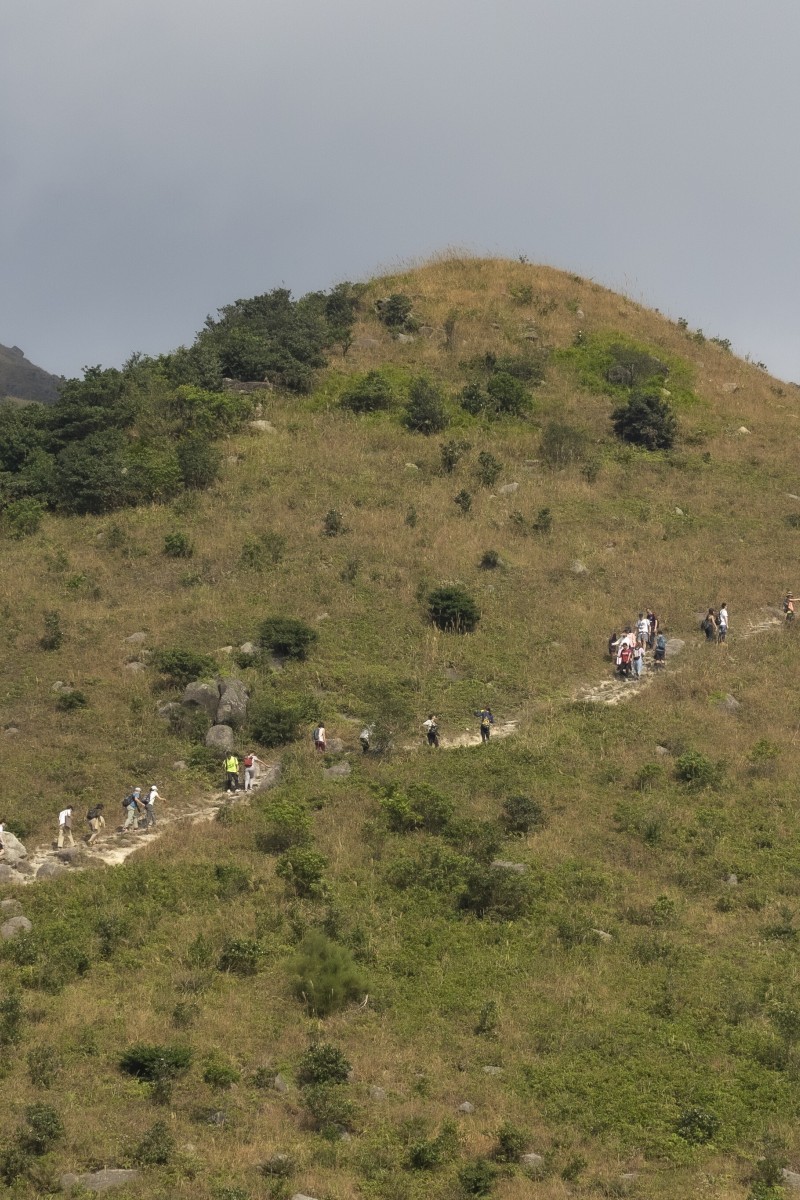 Lantau hiking: trails, trips and treats for getting outdoors
Leave the city and your stress behind and head to Hong Kong's biggest island for a change of scenery

Take the MTR to Tung Chung, or a ferry to Discovery Bay or Mui Wo, and choose from a range of hikes whatever your ability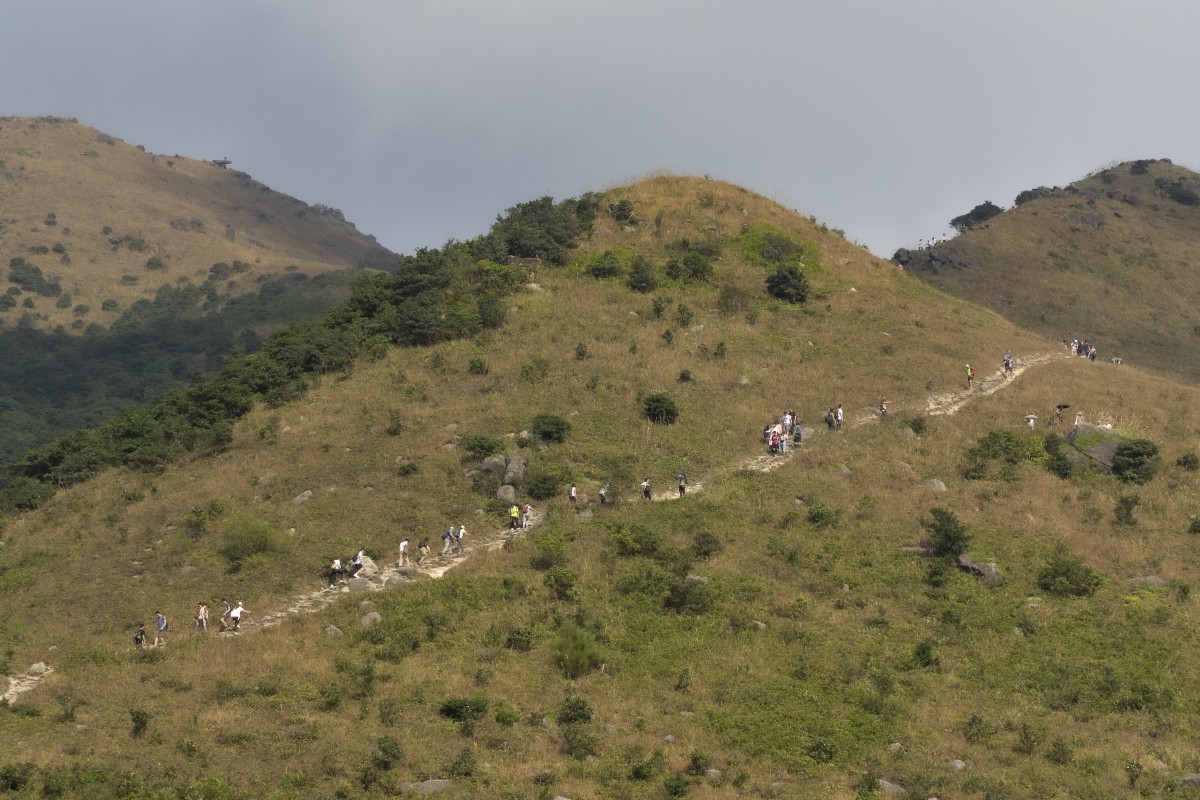 Green as far as you can see - or at least for a couple of hours until you reach a well deserved reward. Photo: SCMP/Martin Chan
The air is finally crisp and the skies are clear, which makes it the perfect time to go on a hike. Hiking has always been a popular way to exercise in Hong Kong, and we have more time for it as the end of term approaches.
A hike provides an escape from cabin fever, a way to pass time with friends and family, and a fun way to stay fit. Staying healthy this winter amid the pandemic is more important than ever, and hiking is one of the best ways to get the exercise needed while avoiding large crowds.
There are countless trails around the city, and many have interesting end points to explore after a rewarding hike. The trails vary in difficulty – ranging from easy strolls to challenging climbs – and features, for example, long and flat paths or steep, strenuous hills.
For a great range of trails, views and experiences, and to really feel like you've left the city behind, head to Lantau. Here's how to get the most out of your "big island" hikes:
Choose a trail that suits you
Consider both your ability and ease of access. Lantau has plenty of hiking trails, all with amazing views, and you can easily get there by ferry or MTR.
Beginner-level trails include Discovery Bay to Mui Wo. This has a scenic peak halfway along, and gentle ups and downs along the path. The hike is around two hours from start to finish. There are also two different routes you can take on this walk, which allows for a change in scenery.
Yes, it's an extra climb, but you can treat yourself to some truly bargainous dim sum afterwards. Photo: SCMP / Nora Tam
If you're a more advanced hiker, try Tung Chung to Ngong Ping, and go to see the Big Buddha! There are plenty of steps which will keep your heart rate up. The hike takes around two and a half hours.
If you prefer a more relaxed (and flatter) route, try the Tung Chung to Tai O hike. It takes approximately three and a half hours – considerably longer than the other two, but less strenuous.
Appreciate the challenge
Many people prefer hiking because of its low-impact nature compared to high-intensity workouts or running. But hiking does offers many health benefits, as well as a sense of accomplishment.
What's more, depending on the trail, there is also an element of unpredictability – thanks to physical obstacles like the terrain or wildlife – that can boost your "brain power".
Hong Kong's "dangerous" wild animals on the trails (they'll leave you alone if you don't bother you!
Choose your co-hikers wisely
Who do you want to spend time with for two or three hours(observing the city's social-distancing rules, of course)? Hiking gives you the perfect opportunity to catch up and have a good, long conversation with friends or family. Laughter and fun improve any experience, after all!
These trails are also suited to solo hiking, so you can work on your speed and skill (just bring a spare phone battery and make sure people know where you are!).
The end-of-hike reward
Most of these trails end somewhere fun or chilled, whether it's a beach to relax at, a cosy cafe with delicious pastries, or a breezy ferry ride back. It can definitely motivate you to take a long walk in the countryside.
These "bonuses" are also often a chance to support a small business.
Some favourite places to treat yourself after that workout:
The Tai O Bakery in Tai O, which serves a light, sweet speciality doughnut.

The Kitchen, an affordable pizza restaurant in Mui Wo.

The Deli Vegetarian Cafe in Ngong Ping, which offers vegetarian dim sum and other snacks for insanely cheap prices.

The Tai O Heritage Hotel, in Tai O, that serves a fancy Mangrove Special Mocktail if you want something refreshing.
The most important thing about going on a hike is to stay safe. So make sure your mobile phone is charged, stay on the designated trail, and bring enough water to prevent dehydration. Happy hiking!
Sign up for the YP Teachers Newsletter
Get updates for teachers sent directly to your inbox
Sign up for YP Weekly
Get updates sent directly to your inbox