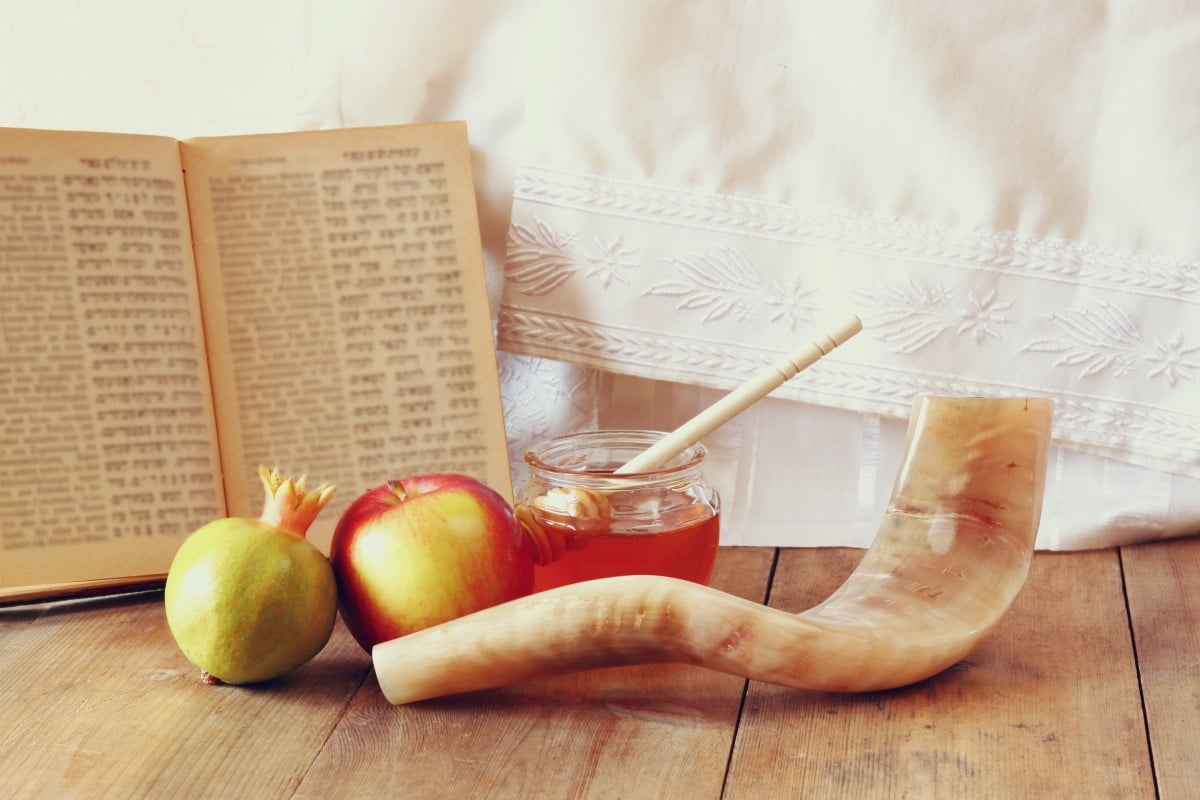 These items are important symbols for Rosh Hashanah
Rosh Hashanah is the Jewish New Year. It is held on the first and second days of the seventh month – which is called Tishri – according to the old Jewish calendar.
But this is an unusual New Year celebration as there are no loud parties. This is the holiest day of the Jewish calendar.
Holiday by a different name
If you want to see if Rosh Hashanah is talked about in the Bible or Torah, you won't find it. The biblical name for the first day is Yom Ha-Zikkaron. On this day, people look back on the past year and think about any mistakes they have made, and what can be done to fix them. It is also a day to make plans for the year to come.
The second day is known as Yom Teruah.
People dip apples or bread in honey to eat. This is to encourage the New Year to be "sweet". Usually Jewish people sprinkle salt on bread for other ceremonies, but this time of year is special.
This is a noisy day as it is the day to sound the "shofar", which is a kind of trumpet made from a sheep's horn. Everyone goes to the synagogue on that day to hear the shofars. They are played 100 times in sets of four different notes. The last note is a loud blast of around 10 seconds.
If the day falls on a Saturday, these trumpets are not sounded.
No one is meant to work on this holiday as everyone is expected to go to the synagogue. There they listen to the teachings of the rabbis. They even have their own prayer book for this celebration. It is called the machzor.
Like every holiday, Rosh Hashanah has special food that goes along with it. People eat fish to bring prosperity for the year ahead. Because fish never sleep and seem to be constantly on guard, this is symbolic; they are constantly aware of God and looking out for chances to do good.
On the holiday table, hostesses will serve some sort of head. This might be a sheep's head, or fish head. It might even be a head of cabbage or even garlic if the family are vegetarian. This is to symbolise looking forward to the New Year.
These fruits look almost like large apples. They have a thick, bitter skin. The many little seeds inside are covered in a juicy red sac. The seeds are also believed to make the New Year prosperous.
To symbolically get rid of all the bad luck and negative energy from the last year, Jewish people empty their pockets into flowing water. This practice is called Tashlikh.
Some people put little pieces of bread into their pockets so that they will have something to throw in the water.
Sign up for the YP Teachers Newsletter
Get updates for teachers sent directly to your inbox
Sign up for YP Weekly
Get updates sent directly to your inbox