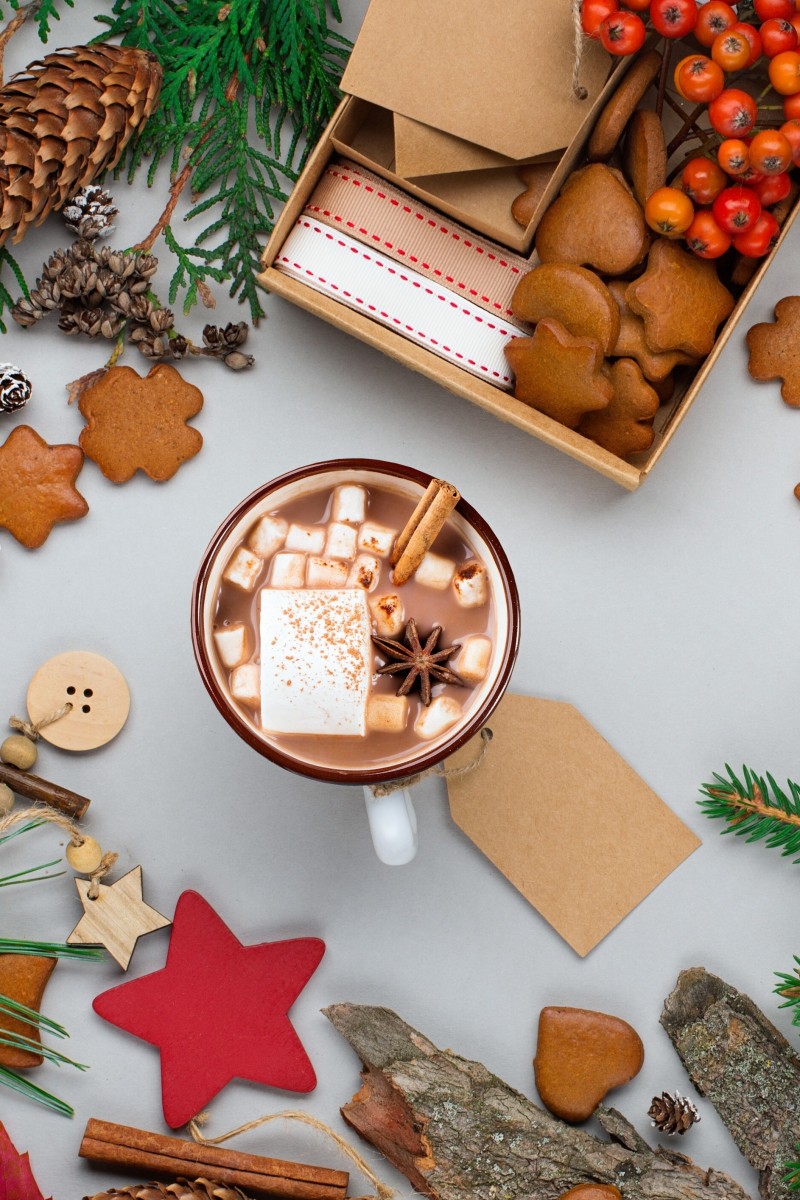 7 TikTok ideas for low-waste, DIY decor to make this Christmas, from #plarn snowmen to orange ornaments
Social media tutorials offer inspo for holiday decorations that doesn't damage the planet

These sustainable ideas support the 3Rs: reduce, reuse, recycle!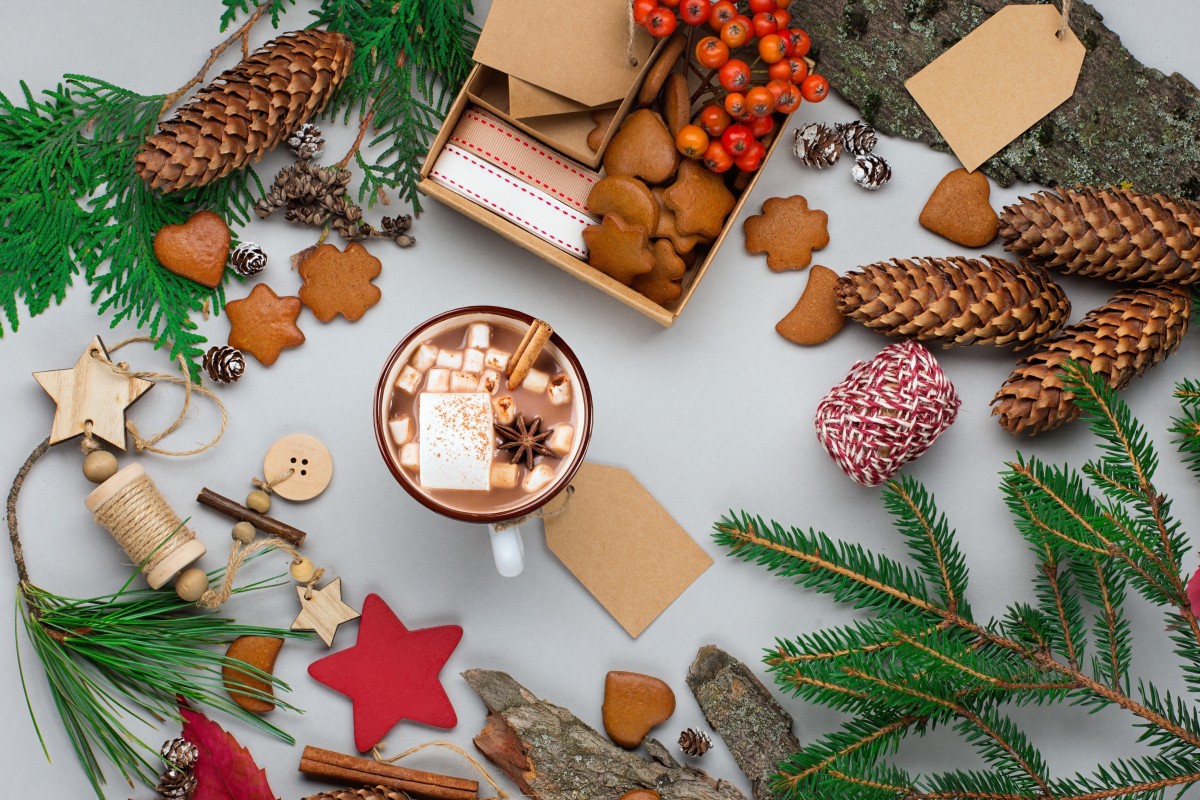 Reduce your impact on the planet this Christmas with some TikTok-inspired decorating ideas
A "sustainable lifestyle" may sound like marketing buzzwords, but the idea of zero-waste living is increasingly important. No wonder low-waste holiday decor currently trending on social media.
On TikTok, where myriad craft and do-it-yourself videos are uploaded daily, the holiday season has ushered in a new wave of DIY decor that focuses on natural, sustainable and eco-friendly options. Crafters look for new ways to use old materials such as plastic bags, or opt for biodegradable materials to deck their halls.
Here are some of the most popular ideas to try at home. They're also great boredom busters during lockdown or social distancing.
Happy crafting!
One of the most popular trends on TikTok is to turn citrus into a Christmas garland, with @plantedinthewoods' tutorial garnering more than 152,400 views.
What you need
an orange, lemon or any citrus you have on hand

twine or string

an oven
What to do
Cut the orange into thin slices.

Arrange on a baking sheet and bake at 80 degrees Celsius for 3 to 4 hours, flipping occasionally until dry.

String your slices onto your twine and hang.
Bonus tips:
* If you want to add even more colour to your citrus garland, add different fruit. Vary the citrus you use or add cranberries as beads between your slices.
Make your garland even more colourful with other 'ingredients'
You can also add clippings from flowers or greenery from bushes to the garland for an extra outdoorsy look.
* Another classic garland addition is popcorn, which you can string into your citrus garland.
* Remember, this garland is versatile and doesn't have to go just on your tree. Drape it on a wall, above a window, or hang several from the ceiling.
*You could also create individual ornaments, for the Christmas tree or to decorate gifts, with a single citrus slice and a few cranberries or popcorn.
This one is pretty simple: pine cones are an easy way to bring an outdoorsy, holiday feel into your home. They make especially great low-cost and biodegradable ornaments.
What you need
pine cones

string or twine
What to do
Attach the string to your pine cone and voilà! You have an ornament.
Bonus tip
Although a natural pine cone look is beautiful on its own, you can spruce things up by adding some paint to the tips of your pine cone scales. Or you could get a little crazy, and really jazz things up, as demonstrated by the @craftylumberjacks' tutorial below.
Want to add another style of ornament to your citrus creations? Salt dough ornaments are an easy, inexpensive (and biodegradable) way to personalise decorations.

What you need
1 cup warm water

1 cup salt

2 cups flour
What to do
Mix ingredients together and knead.

Roll out the dough and cut shapes.

Use a toothpick to poke holes where you want the strings to go.

Bake at 120 degrees Celsius for two hours.

Cool slightly, then add twine.

Once completely cool, hang them up!
Bonus tip
Add a bit of cinnamon for a darker hue that resembles gingerbread!
What the heck is plarn? It's the combination of "plastic" and "yarn" (or wool), and it's a way to recycle old grocery bags so they don't end up in the trash.
You create the plarn by cutting up the bags and stringing the strips together (click here for an Instagram tutorial from TikTok's plarn queen @diysustainability). Once you have your plarn, you can use it to knit, knot and create any sort of ornament you set your mind to.
What you need
white, grey, brown and orange plarn (made from plastic shopping bags, which involves cutting the bags into strips and tying the strips together to make a long strand)

a crochet hook

a glue gun

paint or a marker pen
What to do
This one is easier to watch than to read, so check out the video below. Take your white plarn and crochet two balls to make the snowman body.

Then crochet the hat, arms, and carrot nose. Attach to body with hot glue.

Use a marker or paint to add any final details.
If you don't have TikTok, this regular crochet video shows the basics.
OK, this one isn't from TikTok, but it's a great way to use old newpapers before you take them to the recycling bin.
Recyclable Christmas wreath
Alternatively, you can use pages from old magazines and newspapers to make an unusual Christmas wreath. Less prickly than holly!
This isn't home decor per se, but it's an important part of decorating your presents: gift wrap. Instead of using paper specifically created to wrap presents, that just get thrown away, try these low-waste ideas from TikTok:
* Putting your gift in a reusable tote (two gifts in one!)
* Use a bandana to wrap small gifts (sustainable, plus you can tell people it's furoshiki, the Japanese art of fabric wrapping!
We couldn't travel this year, but that doesn't mean we can't be inspired by other cultures!
* Similarly, use a scarf to wrap larger gifts
* Re-use old newspapers or magazines instead of buying new gift wrap. (Bonus points if the pages you use mean something to the recipient!)
Sign up for the YP Teachers Newsletter
Get updates for teachers sent directly to your inbox
Sign up for YP Weekly
Get updates sent directly to your inbox