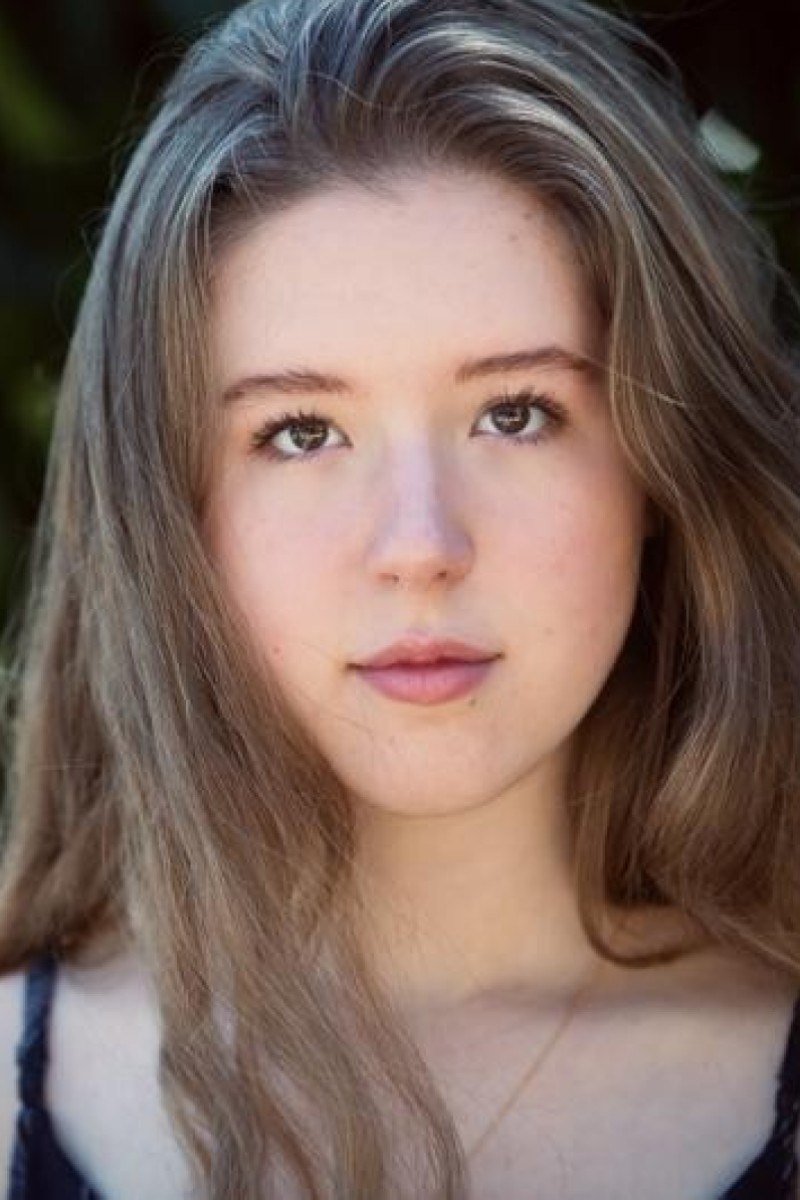 Teen songwriter WALLIS talks about her viral hit 'Lonely Christmas', and how she was inspired by the Covid-19 pandemic
The 15-year-old, who sings with her younger sisters, started writing the song last year, but only found the lyrics that people would connect with this winter

The music video features familiar scenes, including studying in online classes, and social distancing while visiting family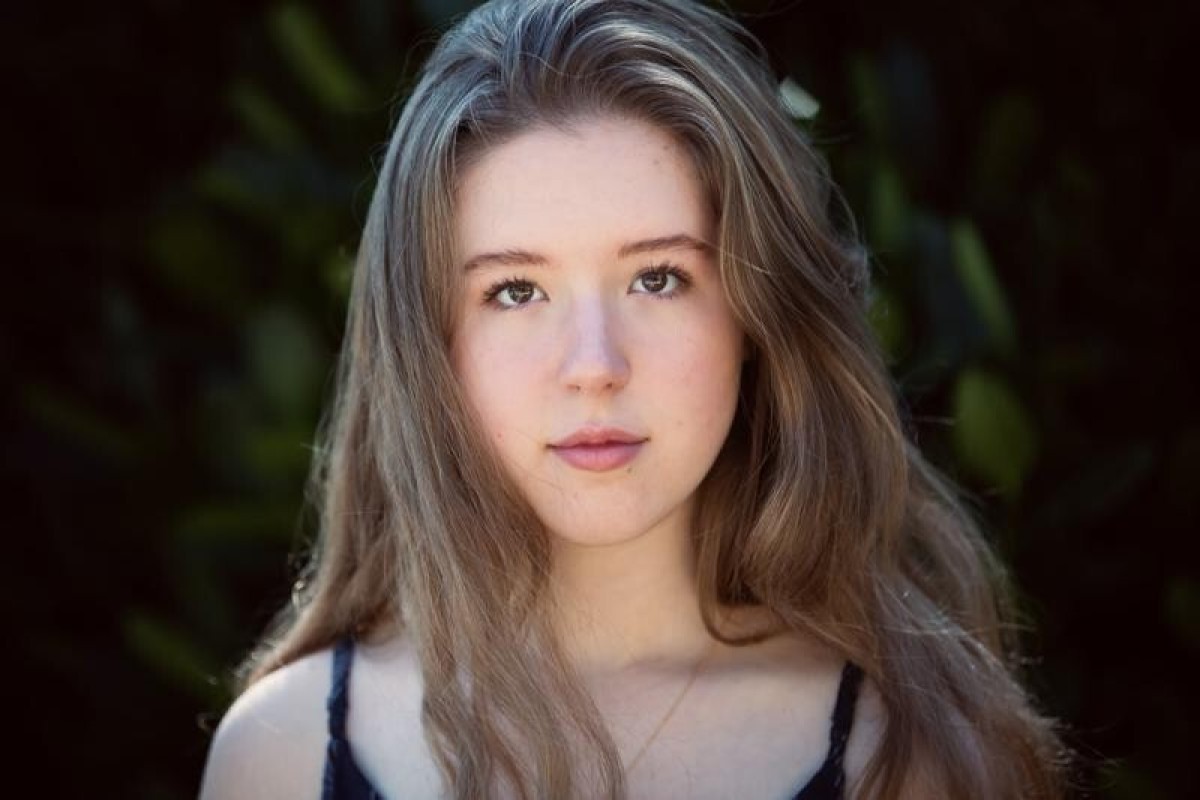 Wallis Schriver put what all of us were thinking into a song.
When 15-year-old singer-songwriter Wallis Schriver and her dad began working on a song together last year, something about it just wasn't right. Then came the pandemic.
Now Lonely Christmas, a song largely recorded at their home just outside the city of Philadelphia, has found its moment as the embodiment of everyone's long and lonely 2020.
"Oh, this lonely, lonely Christmas," she sings. "Everybody's throwing stones, looking for fights, and hugs are not polite."
The music video has racked up well over half a million views on YouTube and has caught the attention of talk-show host Ellen DeGeneres, who shared it with her more than 79 million followers.
Schriver, who got her start as a performer at 12 with a small role in Annie at the Walnut Street Theatre, is using WALLIS professionally. She recorded Lonely Christmas with her two younger sisters – together they perform as the Schriver Sisters – and has been writing music since the age of nine, with and without her dad.
This 11-year-old dreams of sharing his love of harmonica with his home town
But this piece, which, among other things, manages to rhyme "Christmas" and "litmus", "is the first song I've put out in the world," she said.
Her dad Gene Schriver filmed the music video on his iPhone. It includes scenes by now all too familiar to many, from online schooling to a visit to Wallis's grandparents conducted at a social distance.
The young singer-songwriter spoke about pulling together her Christmas song, why she loves singing with her sisters, and about the offers she's in no hurry to accept.
People are embracing Lonely Christmas as a pandemic-era song, but I understand you actually started writing it last year. What changed as a result of this being a Covid-19 Christmas?
We started with a little bit of the song about a year ago. We had some basic Midi tracks down and we also had a few ideas for the chord structure of the song, but we didn't have many vocals or lyrics.
This teen paints portraits of famous people – like Kamala Harris, who phoned him to say thank you
The song just didn't feel compelling or connected.
And then in November, the lyrics just seemed to present themselves to us. We felt that this Christmas was a good time to put out the song and we felt that we had lyrics that would resonate with a lot of people, although we never directly address corona.
I think one part of the video that a lot of people can identify with is dancing with your grandparents, but from a safe distance. Is that how your family's been interacting with them this year, through the door?
For the most part. We don't see them too often, because we're trying to be very safe. But when we do see them, we just stand over six feet apart, outside. Or they stand in their doorway and we stand far back.
So what comes first for you when you're writing, words or music?
Definitely music. I think writing lyrics is the harder part for me.
Like David Attenborough, this young animal-lover believes in sharing a message of conservation
I don't know if my dad would agree, but I think for the most part we connect to the music first. From there, we usually add lyrics based on what the music makes us feel.
So when I listen to a song with no vocals and no lyrics, I usually have a story in my mind.
How many instruments do you play?
I play piano and I play a bit of guitar and ukulele as well.
Which are you most likely to compose on?
Piano. One hundred per cent.
How different is your own Christmas going to be this year?
Well, we don't get to do the normal activities that we would be doing, the typical traditions like going to each other's houses. There really aren't any gift exchanges or light shows or any of the things where you would be with people.
These students are finding ways to make life easier for those with learning difficulties
But I still have my family and I'm lucky enough to be with them, so we're going to make the best of this Christmas. And this year I will probably be recording, since now everyone wants a song [laughs].
There's a new HBO documentary, The Bee Gees: How to Mend a Broken Heart, that deals a lot with the dynamics of performing with siblings. What has that been like for you so far?
I love performing with my sisters. I think they're incredible. They're both very different musically.
My sister Maren [aged 13] has so much soul in her voice. And my youngest sister, Soleil [aged 10], has such a great musical ear, and she has very, very strong pitch, since a very young age.
All together, even though our voices are very different, the element of being sisters helps us to blend well together.
Why WALLIS? Branding?
Well, my first name is Wallis. I'm actually named after my grandfather, who's in the video. And visually, I liked the way the all-caps looked. I tend to think all-caps make something pop [laughs]. I like it!
Have you been approached about a recording contract, or is that question just so last century?
I've had a lot of offers from producers, managers, and record companies. And there have been a lot of opportunities that have been nice.
But right now, we're doing our best to optimise the moment that we're in, and build an audience on our own before we go and sign with any big companies or anything like that. We're just going to keep doing what we're doing and see what happens from there.
Sign up for the YP Teachers Newsletter
Get updates for teachers sent directly to your inbox
Sign up for YP Weekly
Get updates sent directly to your inbox