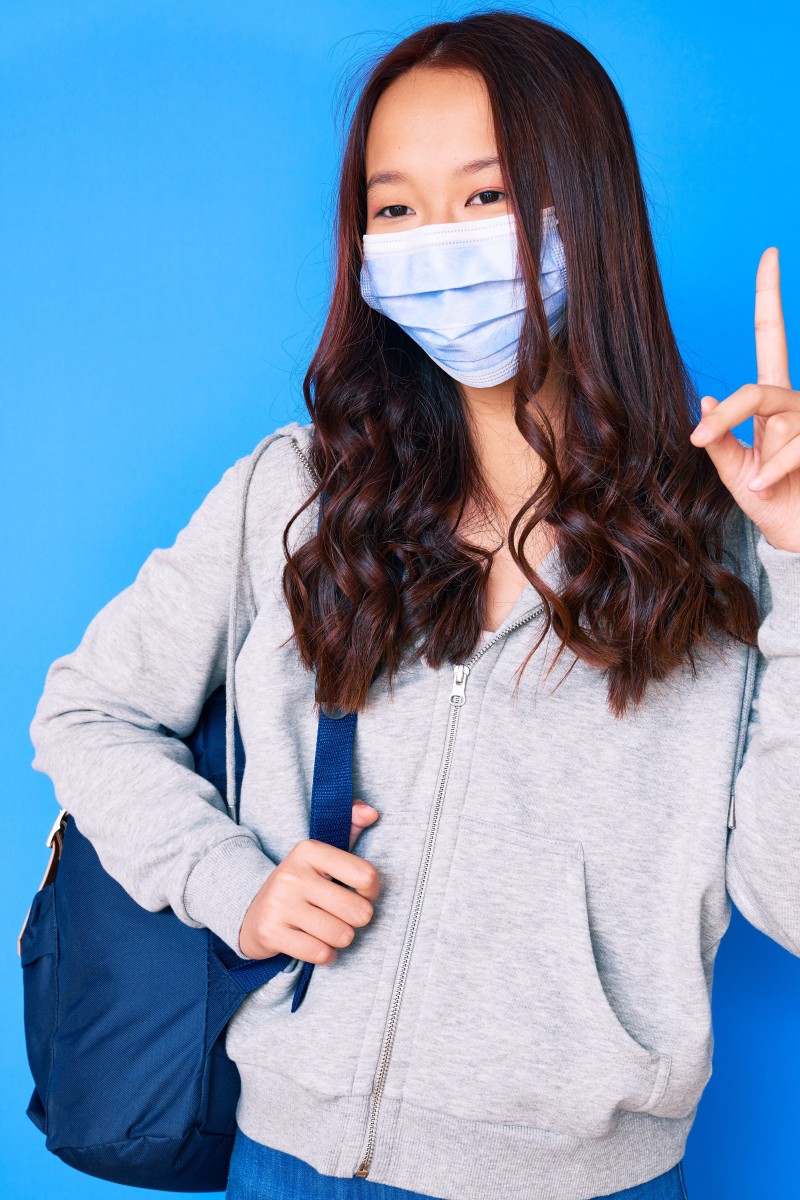 10 tips for preventing 'maskne', the annoying acne caused by face masks
Wearing a mask to battle Covid-19 might be causing you to break out, but taking steps like double cleansing and exfoliating can help

Simplify your skincare routine and make sure to wear a good sunscreen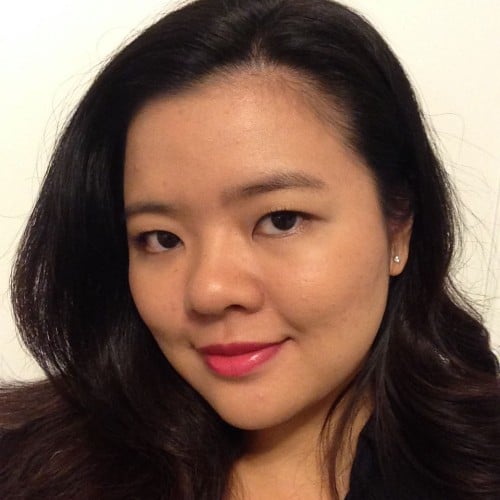 Heidi is a Digital Production Editor, and a contributor to the Life and Culture sections of the Post. Previously, she was Web Editor for Young Post. Born in Hong Kong and raised in Australia, she's an avid reader and animal lover.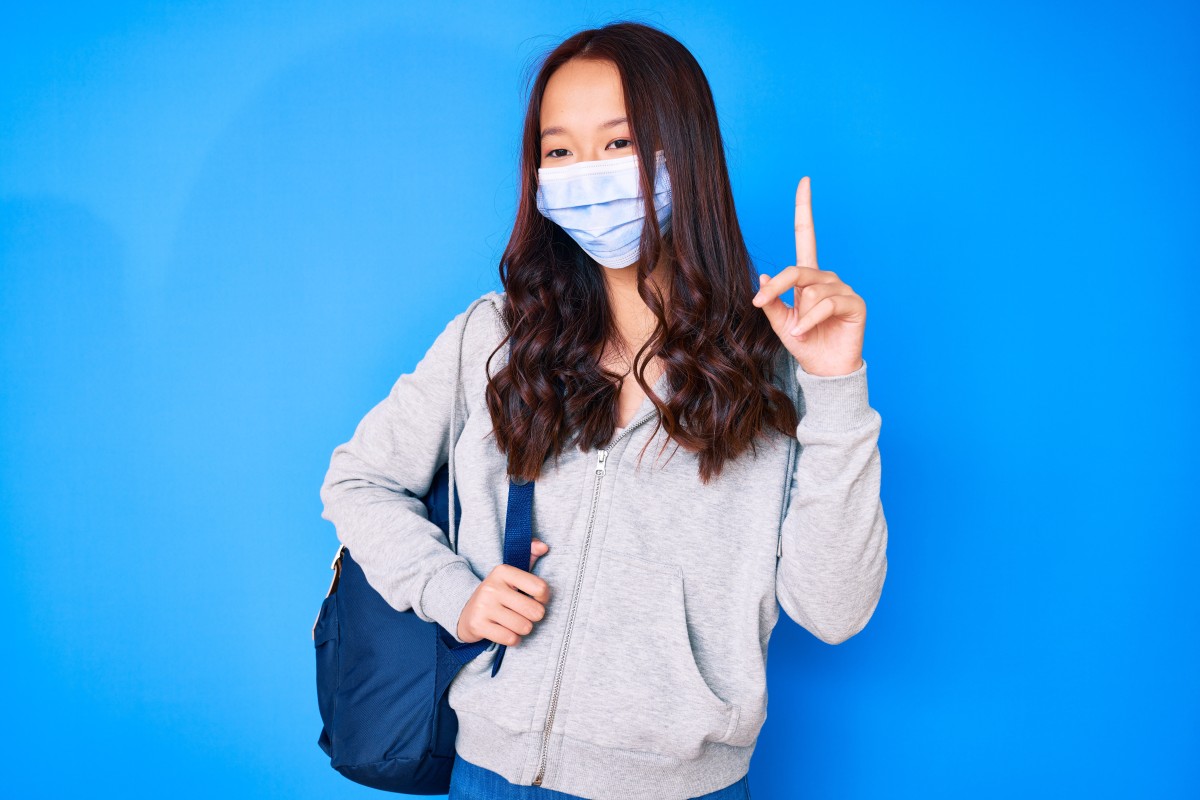 Don't worry - you're definitely not the only person fighting against maskne these days.
It goes without saying, we all wish the pandemic was over by now, but as it is, we all have to keep doing our part to protect ourselves and each other. On top of that, the weather is now definitely cooler and dryer, which may be causing maskne – acne from wearing a mask consistently – for the first time, or making it worse.
There are two kinds of maskne. If it looks like regular acne and found on skin covered by your mask, it may be caused by moisture and humidity trapped under your mask, which promotes bacterial growth.
How to feel comfortable in your own skin
If it looks more like a rash and feels irritated to the touch, it may be caused by the friction from your mask.
Here are 10 tips on how to combat maskne.
1. Simplify your skincare, but don't get rid of it entirely! The more layers of product you have on your skin, the more opportunity there is for bacteria to grow. However, skincare is still really necessary to care for and protect your skin.
2. Twice a day, cleanse your skin with a product suited to your skin type, and follow up immediately with a moisturiser to keep your skin hydrated. Don't wait till your skin starts to feel dry to the touch before moisturising, it'll already have started to dehydrate by then.
Cleanse twice a day - ideally, once in the morning, and once before you go to bed.
3. You want a moisturiser that's thicker to create a barrier between your skin and your mask. This can help reduce the friction that may be irritating your skin. The Cerave Moisturising Cream from drugstores is a good option.
4. During the day, you should wear sunscreen, because sun damage causes a lot of irritation, and wearing SPF significantly reduces the effects of harmful UV rays. So whether you're wearing a mask or not, you should always be wearing sunscreen on skin that's exposed.
What causes acne and how to treat it
5. Typically, a chemical sunscreen feels more watery and can be worn over your moisturiser. Whereas a physical/mineral sunscreen is thicker, and if it's moisturising enough for your skin type, you can wear it solo during the day after you cleanse. See what works for you, remember the point is to apply as few layers as possible.
6. A good tip for your skin at all times: double cleanse at the end of the day. Things like SPF and make-up, if you wear it, are designed to stay on the face. Using an oil cleanser first before doing a second cleanse with your usual cleanser will make sure all traces of product are washed away. Gently spread the cleanser, whether it's the oil or normal one, all over your face, and in circular motions massage your forehead, cheeks, chin, nose, and jaw. Give each area 10-15 seconds, and rinse off thoroughly. Pat dry with a towel, and moisturise.
The best sunscreen for your skin
7. Exfoliating two to three times a week can help a lot, but avoid products with big exfoliating beads or granules in them, because they can cause micro-tears. The St Ives Blackhead Clearing Green Tea Scrub is a good option, it's fairly gentle and has salicylic acid, which is great for treating acne. Use it as your second cleanse at night a few times a week.
8. Find a spot treatment that works for you. A benzoyl peroxide or salicylic acid ointment from the drugstore can be very effective, but try applying to just one spot or over your moisturiser first instead of directly on top of cleansed skin. If you handle it, move it closer to your skin.
Our top tips for healthy, glowing skin
9. If you're the type to wear make-up, the same rule applies: use as little as possible. If your complexion doesn't need foundation, don't use it! Or just strategically apply foundation or concealer where you need it, and blend it out with your (clean) fingers. Set your face with a light layer of translucent powder, swipe on a couple of layers of mascara to emphasise your eyes, put on a tinted lip balm and, really, that's all you need.
10.There are lots of masks on the market now, try and find one with more structure to it so it sits away from your skin to minimise friction. Or get a few reusable cloth masks. Cotton is more breathable, which means less moisture and humidity under your mask, and it's gentler on your skin. Wash your cloth mask right away with soap and warm water when you get home, and after every use. Make sure to rinse thoroughly to wash away any soap residue, which can irritate your skin.
Sign up for the YP Teachers Newsletter
Get updates for teachers sent directly to your inbox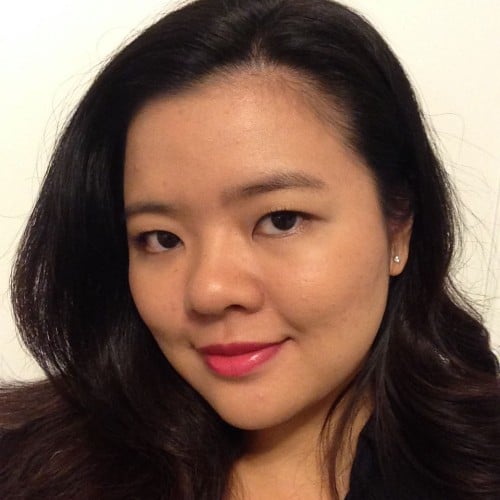 Heidi is a Digital Production Editor, and a contributor to the Life and Culture sections of the Post. Previously, she was Web Editor for Young Post. Born in Hong Kong and raised in Australia, she's an avid reader and animal lover.
Sign up for YP Weekly
Get updates sent directly to your inbox