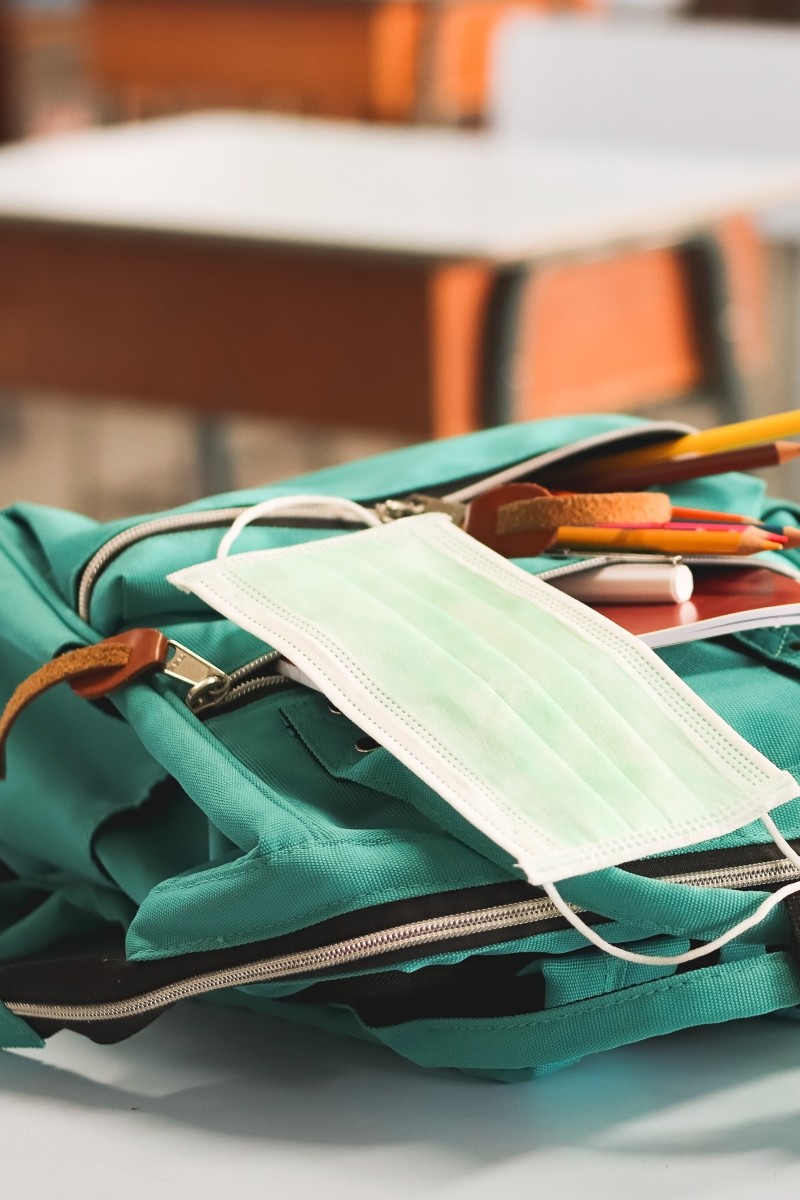 The 'digital divide' caused by online learning during Covid-19 means students who don't have stable computer or internet access are falling behind

Children in sub-divided flats and ethnic minorities who don't speak Chinese have been particulary affected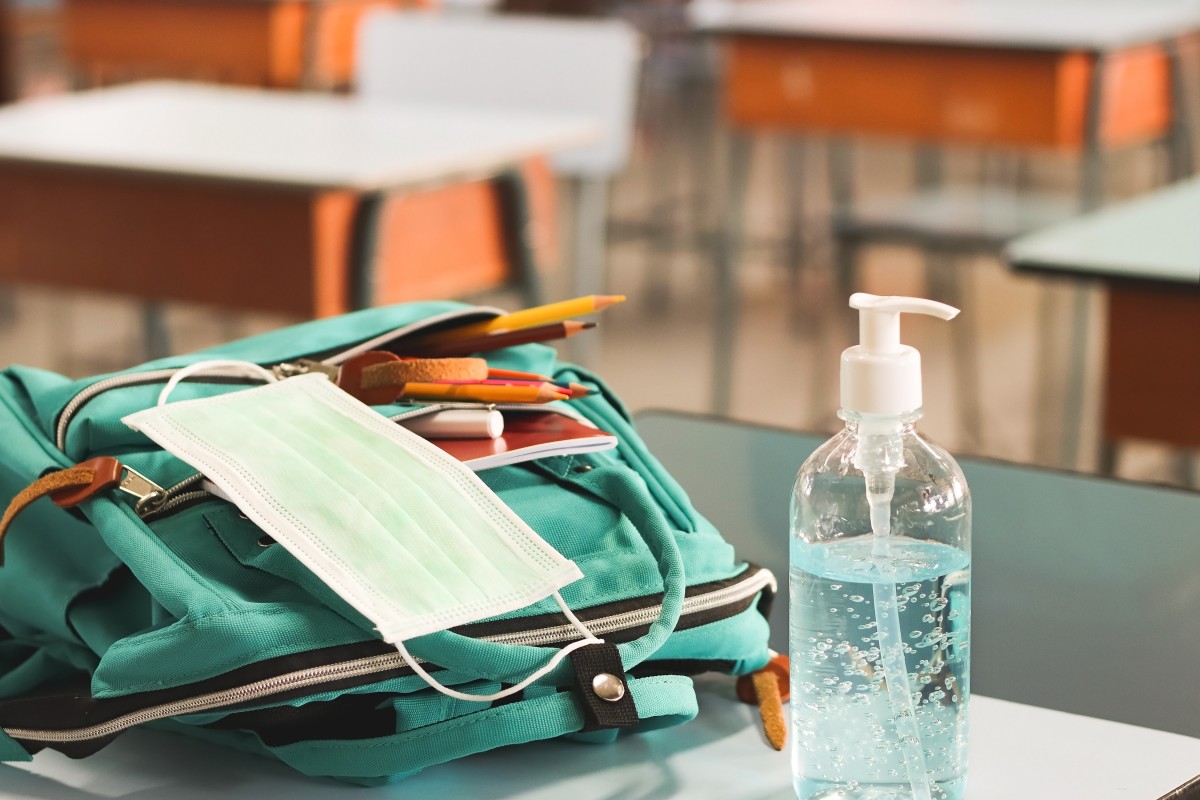 Many underprivileged students are especially excited about heading back to school because learning at home is too difficult.
Most Hong Kong students seem excited about the return to in-person classes, but for some, the end of online learning will be especially welcome.
Primary Four student May, aged nine, and her eight-year-old brother Ben (not their real names) live with their mother in a 150 sq ft subdivided flat in Tsuen Wan. The ventilation is poor, and the kitchen and bedroom share the same space.
And while, like many siblings, they may not see eye to eye on everything, the pair definitely agree on one thing: they prefer going to school.
School kids Ben and May (full name withheld), from a low-income family, study via online class at home in Tsuen Wan during the coronavirus pandemic. Photo: SCMP / K. Y. Cheng
"I don't like doing schoolwork at home," said May. "In school, I could play with my classmates and have snacks during breaks."
Their mother, Ah Jing, said the children had their own tablet computers – one borrowed from a community centre – but studying in their cramped home with its poor internet connection had not been easy.
"When both are having lessons at the same time, the brother is sometimes distracted and will eavesdrop on his sister's lessons," she said. "I also can't start cooking when they are having online lessons, because the noise might disturb them."
The struggle the city's disadvantaged youth face during Covid-19
She has noticed their performance slide in some subjects over the months of online lessons, especially English language. But she cannot afford tuition for them, as the family is struggling financially. May and Ben's dad works in mainland China and sends home about HK$10,000 each month; their rent alone is nearly HK$7,000.
Children from low-income homes, such as May and Ben, as well as those with special education needs or from ethnic minority groups, have been especially at risk of falling behind over the months of virtual lessons, according to educators and parents.
How students feel about heading back to school
May and Ben's situation represents just the tip of the iceberg for the city's more than 181,000 children living in poverty, who are suffering more than their peers from the prolonged online learning period. A survey by non-governmental organisations Hong Kong Subdivided Flats Concerning Platform and Asbury Methodist Social Service between July and August last year found that more than 90 per cent of 193 low-income families polled believed their cramped living environment had affected their children's home learning.
Will online learning replace traditional schooling?
Another study last August by the Society for Community Organisation found more than 40 per cent of 700 underprivileged children surveyed did not have computers suitable for online lessons, and more than 30 per cent lacked internet access.
"The switch to online learning is particularly difficult for those from low-income families, where access to computers and data become an issue," said Carol Szeto, chief executive of global charity Save the Children, which last year donated laptops to low-income families living in subdivided flats.
Fielie Fung Yiu-cheung, principal of Baptist Rainbow Primary School in Wong Tai Sin, where almost a third of the enrolment of about 500 come from low-income homes, warned of a widening digital divide.
Fielie Fung Yiu-cheung, principal of Baptist Rainbow Primary School in Wong Tai Sin, said the digial divide during the Covid-19 pandemic is harmful to lower income students. Photo: SCMP / K. Y. Cheng
"Throughout the year, students from better-off families seemed to be progressing quicker, whereas those from low-income families who might be lacking support from parents did not progress as quickly, or even fell behind," he said.
He recalled that when schools first switched to online lessons last year, children from low-income families faced many issues.
One of the worst accounts he knew of concerned a child from a poor family who was not from his school. "The child had to stay in the bathroom and put down the toilet seat lid to use as a desk during online lessons," he said.
The fire conditions Hong Kong's cleaners face during the pandemic
"For some low-income families with two or three children but only one device, how could they take lessons at the same time?"
Students from ethnic minority groups have also been badly affected, particularly those struggling to learn Chinese.
Hong Kong Unison, an NGO which advocates for ethnic minority groups, said parents had noticed that their children's Chinese language proficiency deteriorated during the prolonged suspension of classes.
Life inside one of Hong Kong's infamous cage homes
The NGO surveyed 300 families from ethnic minority communities between mid-March and April last year, and found that some children were unable to complete their homework particularly for Chinese language and other subjects taught in Chinese.
Unison's Payal Biswas is worried that the learning gap will widen between these students and those immersed in a Chinese-speaking environment at home. "In school, the children get to speak to their friends or teachers on a daily basis. They use the language a lot, the whole day."
She hoped the government would come up with concrete plans to help these students cope with learning Chinese online.
Sign up for the YP Teachers Newsletter
Get updates for teachers sent directly to your inbox
Sign up for YP Weekly
Get updates sent directly to your inbox