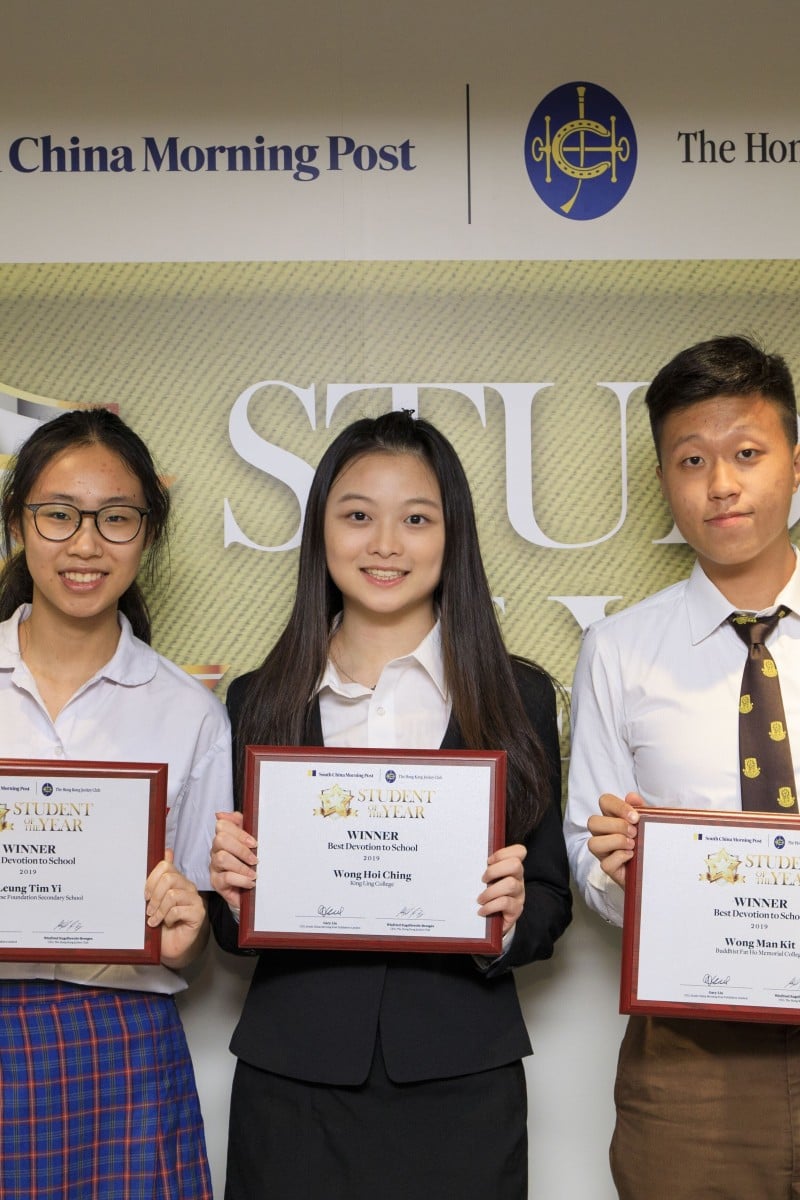 SOTY 2019/20: Best Devotion to School winners aim to change the world - starting with Hong Kong
Mimmy Leung wants everyone to know how they can protect the environment, while Kenneth Wong demonstrates the power of resilience

Jojo Wong is passionate about children's rights and encourages her classmates to speak up and share their thoughts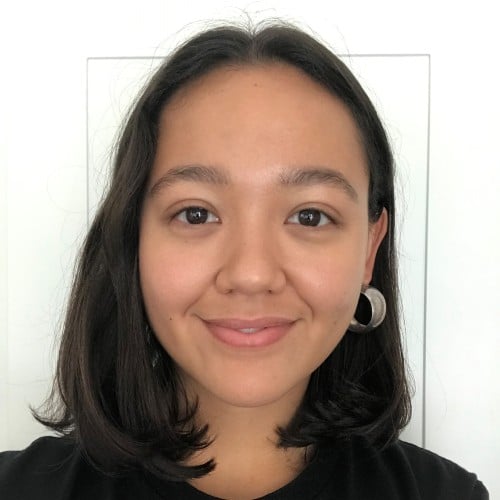 Amalissa joined Young Post in 2020 as the Junior Reporter Manager. She has an interest in lifestyle, culture and fashion and assists young people in their pursuit of journalism.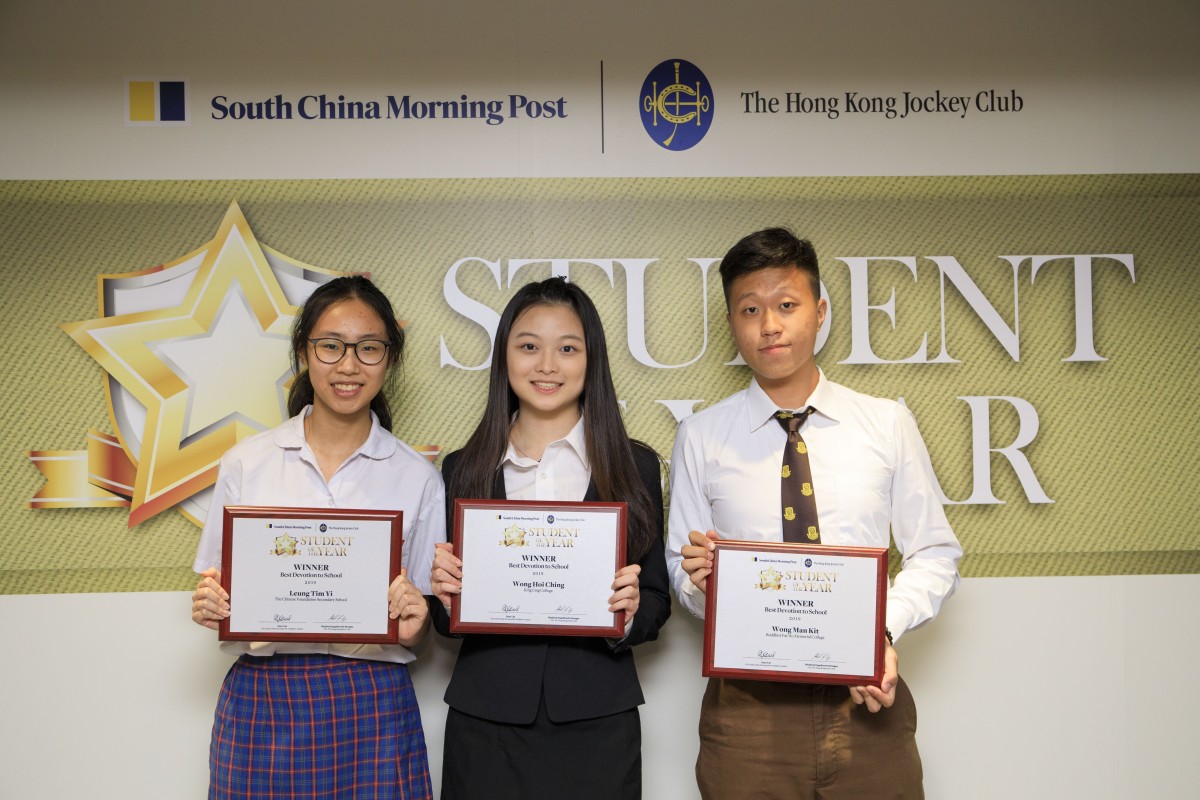 Best Devotion To School winners (from left): Mimmy Leung Tim-yi, 18, The Chinese Foundation Secondary School; Jojo Wong Hoi-ching, 17, King Ling College; and Kenneth Wong Mang-kit, 20, Buddhist Fat Ho Memorial College.
The Student of the Year award celebrates young people who excel in academics, the arts and sports. However, the Best Devotion to School category highlights those who inspire appreciation and respect from their teachers and fellow students.
Last year's worthy winners were Justine Chan Tin-nok, Nasdaq Wong Tsz-wai, Mimmy Leung Tim-yi, Jojo Wong Hoi-ching and Kenneth Wong Man-kit. Young Post spoke to three of them.
Mimmy, 18, from The Chinese Foundation Secondary School, proves we are all capable of protecting the environment. She managed to reduce her school's energy consumption by 4 per cent in one academic year simply by setting a simple guideline.
SOTY Community Contributor winners aim to have a positive impact on Hong Kong
She encouraged her peers and teachers to keep the temperature in classrooms at 25.5 degrees Celsius, and use less air conditioning. She started with her own classroom and gradually influenced the whole school.
By persuading other people to make small changes to their habits, it was possible to create a real difference.
Some of her previous projects include tackling food waste by creating toxic-free highlighter pens. She used leftover spinach and beetroots collected from markets, and blended them into a liquid, which can be used as ink.
What a cool, easy solution to food waste!
Her next goal is to address biodiversity. Inspired by learning about it at school and seeing nature in Hong Kong for herself, she believes that all creatures, big and small, should be acknowledged and protected.
Kenneth, 20, from Buddhist Fat Ho Memorial College, credits his success to his principal, who believes sport can improve people's way of thinking, and overall life.
After making some bad choices in his past which led to some time at a correctional facility, Kenneth wanted to change. He dedicated himself to sports. He learned that keeping physically active not only helped build character, but also made him more resilient, and encouraged him to work hard in other areas of his life.
'Music can't be stopped', says SOTY's performing arts winner
Last summer, he cycled more than 2,000km to Beijing with other students and teachers, raising money for children in Henan born with HIV. The journey took a whole month – but the experience only motivated him to do more. He had planned to take part in another long-distance cycling trip earlier this year, this time to Tibet.
Kenneth said: "It is important that Hong Kong students learn to accept their mistakes, and more importantly, have the resilience to move on, and do something productive.
He added that this is far more important than trying to be "perfect". Kenneth hopes to be a role model, and prove that making one bad choice doesn't make you a failure.
SOTY's Visual Artists winner believes in the power of empathy
In 2019, Jojo, 17, from King Ling College, went on a volunteer trip to Yunnan as part of the Unicef Young Envoys Programme. On the trip, she discovered her passion for children's rights.
Although the children she met were poor, they were joyful – the opposite of many students in Hong Kong.
The experience made her realise many young Hongkongers feel they don't have a voice. Jojo wanted to find ways to encourage them to speak up. She organises speeches at break time, so students have the chance to talk about issues they care about, and set up the Ling Nung Wall at her school.
The 2019/20 Grand Prize winner is a boy of many talents
This wall is a "safe space" that allows students to share their feelings anonymously on Post-It notes. She hopes encouraging her peers to speak up will allow them to find their passion.
In the future, Jojo hopes to use her own passion to address mental health. She wants to acknowledge the depression and anxiety that come with schooling in Hong Kong, and normalise discussing emotions.
The Student of the Year Awards competition is organised by South China Morning Post and Young Post and sponsored by The Hong Kong Jockey Club.
Sign up for the YP Teachers Newsletter
Get updates for teachers sent directly to your inbox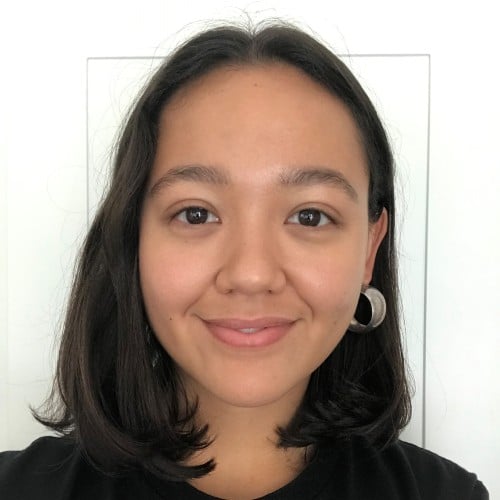 Amalissa joined Young Post in 2020 as the Junior Reporter Manager. She has an interest in lifestyle, culture and fashion and assists young people in their pursuit of journalism.
Sign up for YP Weekly
Get updates sent directly to your inbox