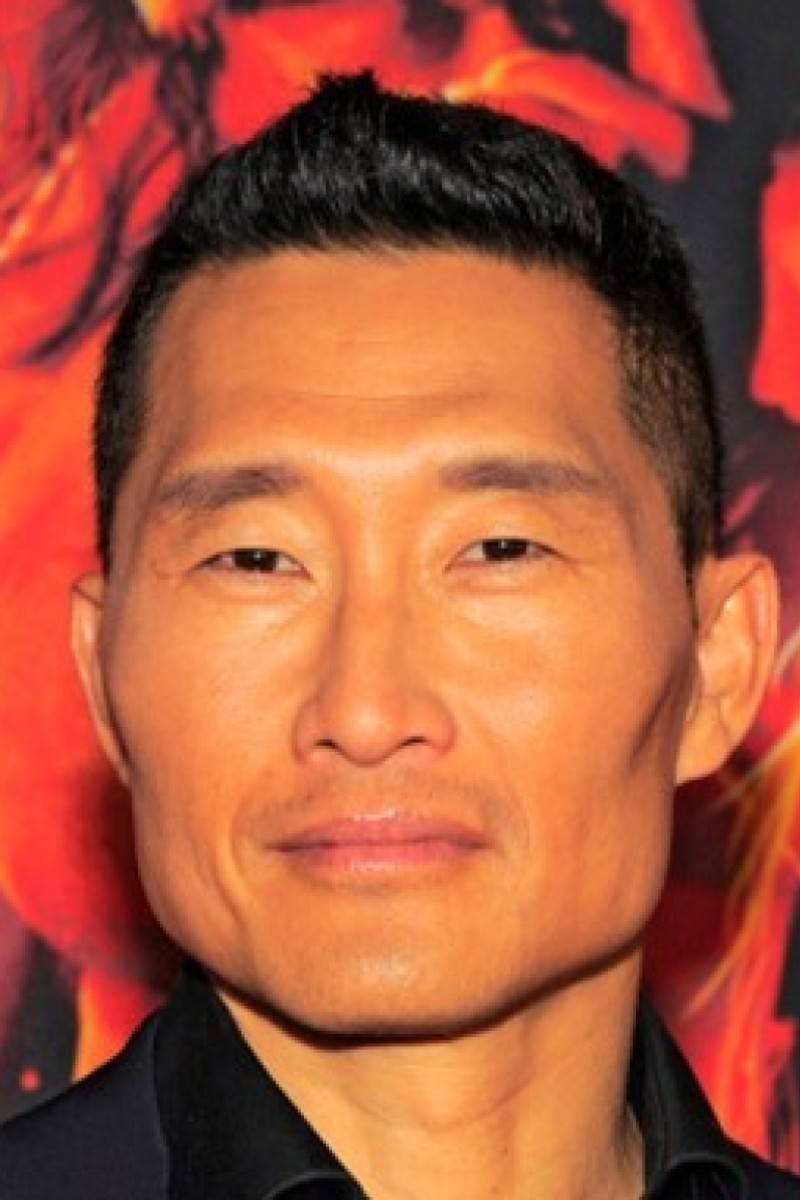 'Raya and the Last Dragon' star Daniel Dae Kim on his Covid-19 diagnosis, and battling the 'sad reality' of anti-Asian violence
The Korean American actor has appeared in shows including 'Lost' and 'Hawaii Five-0', and the Netflix original movie 'Always Be My Maybe'

He recently appeared in hospital drama 'New Amsterdam', and will play the lead in 'The Hot Zone: Anthrax'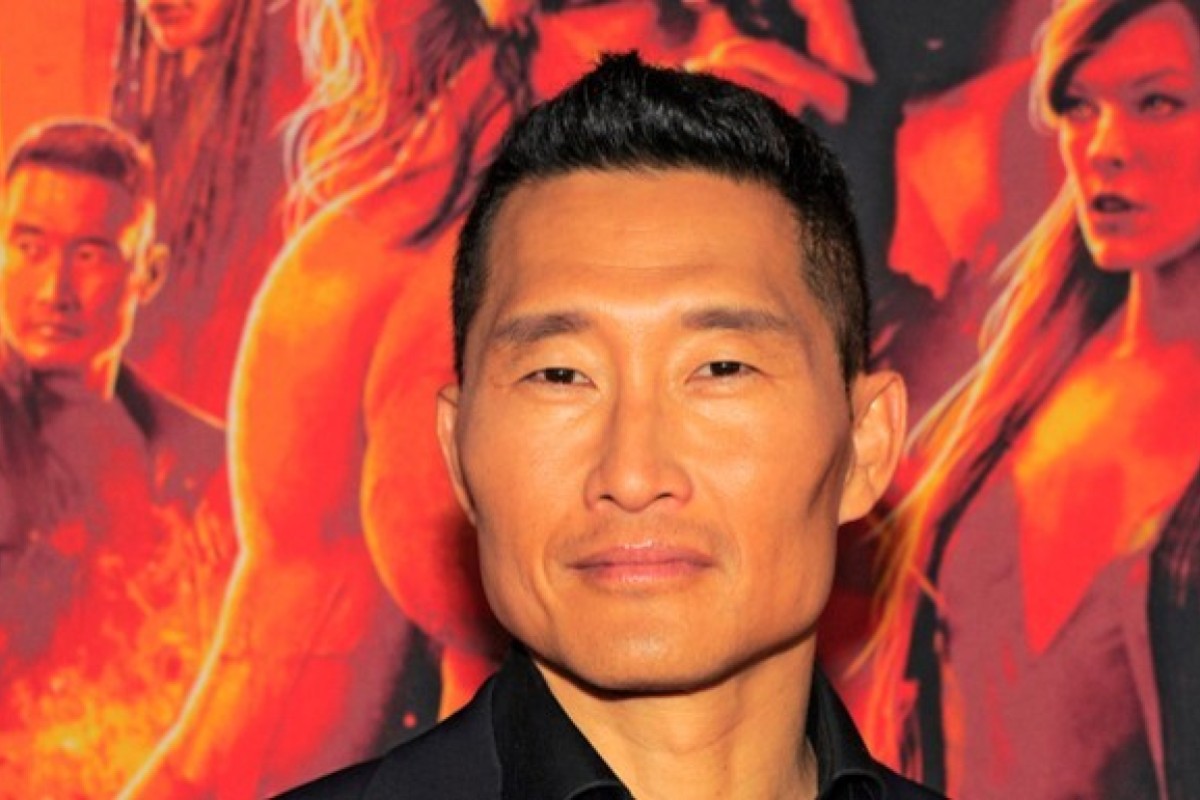 Daniel Dae Kim believes Asian American representation is improving.
Daniel Dae Kim had an especially memorable 2020.
The Lost and Hawaii Five-0 star had just started filming , an executive producer of The Good Doctor, had scrubbed in at a different TV hospital for New Amsterdam when Covid-19 hit New York last March.
Then he learned he had contracted the disease.
He posted a moving video to Instagram that offered details about the illness at a time when the public knew little.
As he discussed his treatment and recovery, Kim warned of rising anti-Asian bigotry and violence, inflamed by irresponsible references to the coronavirus' origins in China.
He continues to speak out, testifying before a Congressional committee in September and joining fellow actor Daniel Wu in offering a US$25,000 reward in connection with the assault of an elderly man in a California Chinatown in January.
Long since recovered, the actor, 52, is filming National Geographic's The Hot Zone: Anthrax – another infectious disease story – and voices the father of the title character in Raya and the Last Dragon, a Disney animated movie released last week. Later this year, he stars in the Netflix space thriller Stowaway.
Daniel Dae Kim lands his first series lead – after 31 years in the industry
Kimdiscusses acting, activism, and his belief that Asian representation on screen is improving.
Question: After guest-starring as a surgeon on The Good Doctor, what is the appeal of playing another one on New Amsterdam?
Daniel Dae Kim: The character written for me was one I've never played before. He had a lot of confidence, a lot of swagger, but that was not used in a judgmental way against him. He was allowed to be a dashing leading man.
I love the fact that [the writers] thought of him as a romantic interest, which hasn't happened very often in my career. He has a sense of humour, he's comfortable in his own skin.
Q: Is that the kind of role that has been available to white actors but not those of Asian-American and other backgrounds?
DDK: It's pretty obvious that it's been afforded to white actors, because we've had so many characters like that. [As for] Asian actors, I haven't seen it.
How Hollywood continues to underrepresent Asian male actors
Q: With Dr Jackson Han on The Good Doctor and now Dr Shin, are you creating a surgical speciality?
DDK: My dad [was] a doctor. When I was a kid, there was an expectation I would become a doctor. So maybe it's a subconscious way of pleasing my dad.
I wouldn't even say subconscious; I think it's conscious. I like the idea that at least I can play a doctor on TV.
Q: Why did you speak publicly about your Covid-19 diagnosis in the pandemic's early days?
DDK: There was such a lack of information and people had a lot of misperceptions about what happened if you contracted the virus. People thought it was a death sentence, because they were hearing about the number of casualties overseas.
Meet 5 teens driving the conversations on representation, racism and activism
I felt it might be helpful for people to see someone actually experience the virus. I thought it might help calm some people and at the same time help alarm others, that the virus is real and this is how one person is coping with it.
Q: When you spoke about Covid-19 last March, why did you discuss the rise in incidents of bigotry and violence against people of Asian descent?
DDK: At the time, those of us in the Asian community knew those attacks were already happening. Naively, I thought everyone knew, and I was commenting on the fact that this is now a sad reality and by-product of this pandemic and to be mindful and kind to one another.
Minari is an essential portrait of the American immigrant experience
Little did I know at the time that it would receive little to no attention and a year later we'd be in the same place, [after] 3,000 attacks and incidents.
Q: Is the problem of anti-Asian violence worse now than when the pandemic started?
DDK: Yes. There are more (incidents) now than there were last year. Over the course of a year where certain politicians were labelling this "Kung Flu" and "the China virus", it started to have a seeping-in effect.
I'm sure it emboldened some people who otherwise might not have blamed people who have nothing to do with the virus and, unprovoked, attacked them.
Q: Do you blame former President Donald Trump?
DDK: There's no question that his rhetoric, in my mind, had an effect, but there are a number of politicians who followed in those footsteps. To blame one person doesn't do justice to the situation.
Raya and the Last Dragon is proof that on-screen representation matters
It's really about the disrespect that was shown to an entire group of Americans.
This is what I think is most important in all of this: You might have your problems with the Chinese government and you might even have problems with certain Chinese people, but the people being attacked are Americans in America who often have no connection to China, and especially the Chinese government. And most times aren't even Chinese. [People] are attacking fellow Americans, which is heartbreaking.
Q: What did you find appealing about Raya and the Last Dragon, which follows a new Disney princess in a fantasy realm inspired by Southeast Asian cultures?
Kim voices Benja (right), the father of the title character in Raya and the Last Dragon. Photo: Disney DDK: Raya is the embodiment of the themes I've been talking about in this conversation. It's about trust and unity, bringing people together as opposed to focusing on each other's differences.
My character [Chief Benja] plays a leader of a land that has become factionalised. His mission is to bring unity to all of the lands. He asks: How can we come together if no one is willing to take the first step?
It's an allegory that parallels our times. It's almost eerie how much it speaks to today even though this film was conceived years ago.
Q: What was it like to be in a cast that includes Kelly Marie Tran, Awkwafina and Sandra Oh?
DDK: It felt like this should have happened a long time ago. These are actors that I've known and admired and liked personally. [It] felt like getting together with a bunch of friends and doing a project that just so happens to be for the biggest animation studio in the world.
It's a sign of the times that now we get to be included in part of that [Disney] universe along with Mulan, Moana and Cinderella.
Q: Do you think representation of Asians and Asian Americans in TV and movies is getting better?
Kim feels Lost, which first appeared on screens in 2004, 'stands the test of time'. Photo: AP DDK: I do. I won't deny [problems] exist, but there's never been a better time to be an Asian American working in entertainment than right now, because we are asking questions, we are seeing change. We are able to play roles we've never played before.
If you look at the role I got to play in New Amsterdam, I've never gotten to do that.
I've worked 31 years in this industry and The Hot Zone is the first time I've ever been No. 1 on a call sheet. These are positive signs of change.
Q: I couldn't let you go without asking about Lost, in which you played one of the survivors of a mysterious island plane crash. What are you most proud of about that groundbreaking series?
DDK: If you were to go back and watch, especially Season 1, it stands the test of time. It doesn't feel dated. It's just as compelling now as it was then. Not many TV shows can say that.
Sign up for the YP Teachers Newsletter
Get updates for teachers sent directly to your inbox
Sign up for YP Weekly
Get updates sent directly to your inbox