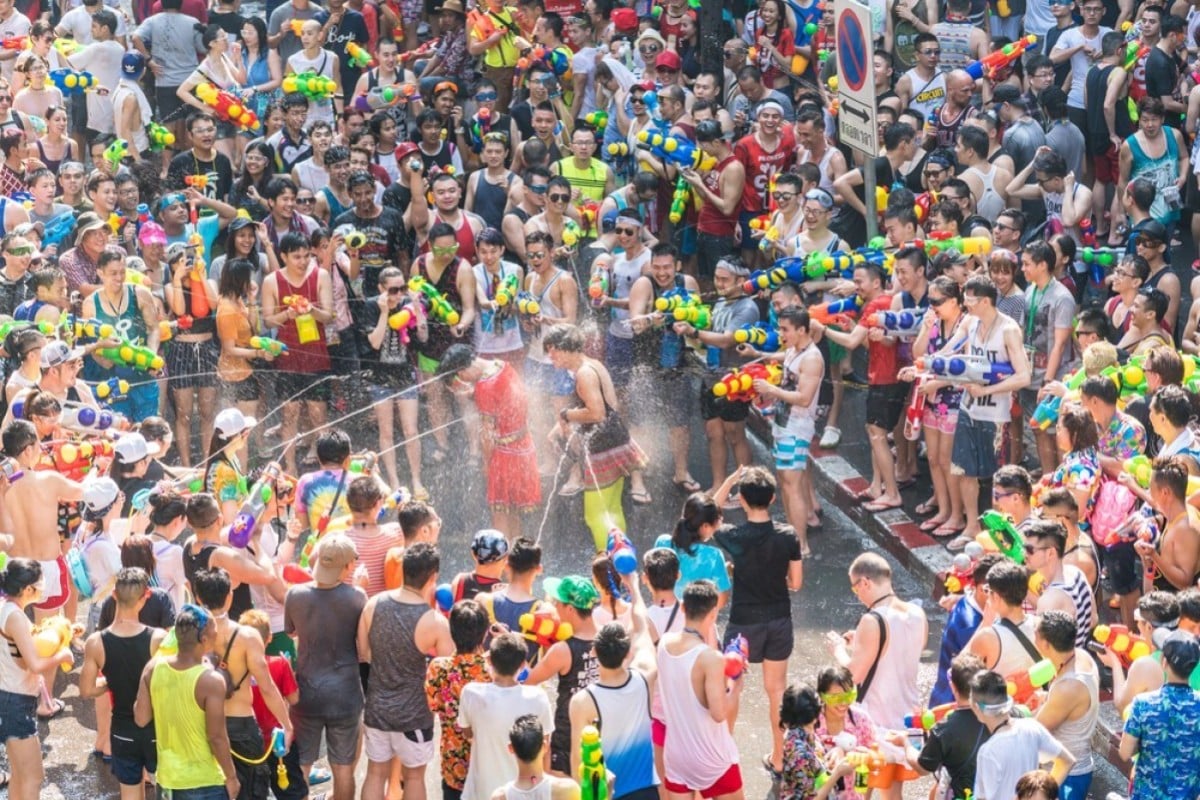 Songkran wasn't always such rowdy affair, but who doesn't love a water fight?
There's a saying in English that "April showers bring May flowers" because it's traditionally a rainy month. But it's not just true in Europe.
Songkran – or the "water splashing festival" – is Thailand's New Year.
Thais used to set their New Year by the lunar calendar as in many other Asian cultures, including Chinese. But today it has a fixed date – from April 13 to 15. It is a spring festival, like Lunar New Year.
Unlike in rainy climates, spring in sunny Thailand means the end of the long dry season. People celebrate by throwing water at each other in a countrywide party.
Songkran today is a rowdy event. People line the streets and hurl buckets of water at passing cars and motorcycles. Sometimes, the water is not very clean.
Songkran was not always so rowdy. In the old days, people cleaned their houses before the New Year, just as in the Chinese tradition.
There are so many Asian festivals – how many have you heard of?
On the big day, they went to the temple and paid their respects to Buddha. They sprinkled water on him to mark the end of the dry season. Then they sprinkled some of the water from the Buddha's body on loved ones. This "holy water" was thought to be lucky.
Most Thai people still go to the temple during Songkran to pray for luck in the coming year and make donations.
Thailand is not the only place to celebrate spring with water. During the Indian festival of Holi – or the Festival of Colours – people welcome the season by sprinkling each other with coloured water.
Songkran is also celebrated in Thailand's neighbours, Laos and Cambodia. It is even celebrated in part of the mainland.
In Xishuangbanna, an autonomous Chinese prefecture which borders Laos and Myanmar, the Dai people have a water-sprinkling festival that starts a day before Songkran.
It is so popular with some tourists that there are even theme parks where the Dai people carry out the water-sprinkling every day of the year.
Sign up for the YP Teachers Newsletter
Get updates for teachers sent directly to your inbox
Sign up for YP Weekly
Get updates sent directly to your inbox