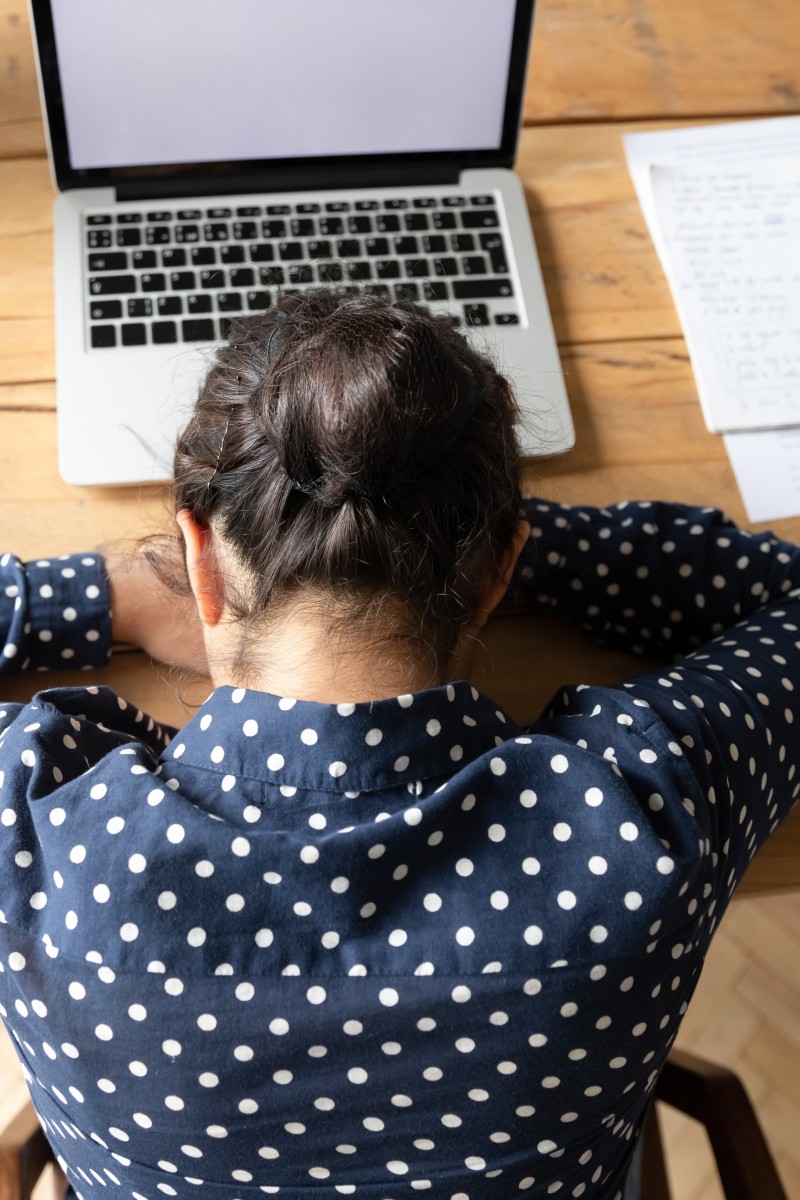 Signs of study burnout and what you can do to avoid it
Feeling super stressed and unmotivated? A clinical psychologist has advice for getting back on track

It's common to be tired during exam time, but if you're completely exhausted and unable to focus, you might be dealing with something more serious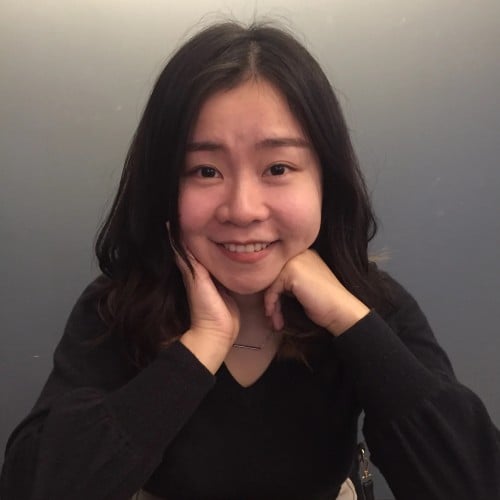 Kelly is a journalist from Hong Kong. She joined the Post in 2018, where she writes about Hong Kong's arts and culture, social welfare and the environment. She has a master's degree in Journalism from the University of Hong Kong.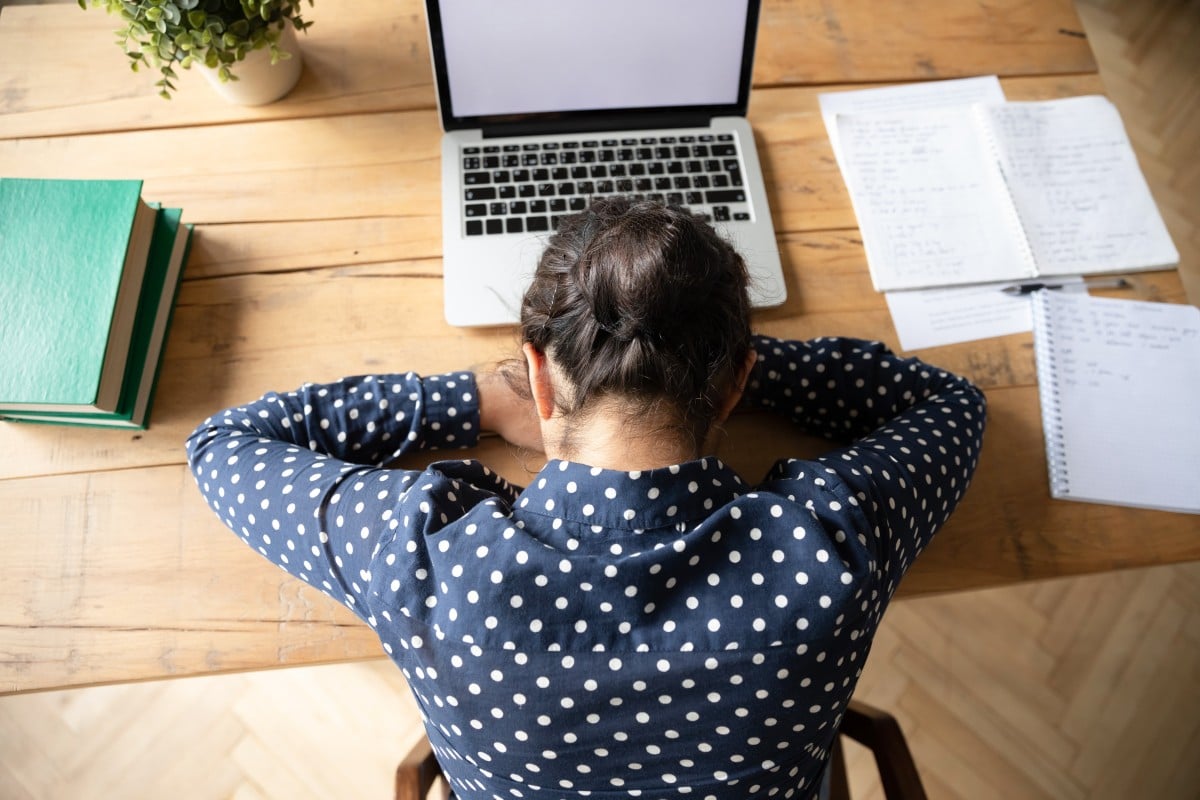 Finding it hard to concentrate, or getting stressed when you have assignments due? You might be dealing with study burnout.
You're seized by fear whenever you think of your endless to-do list. With deadliness piling up and exam dates creeping close, you can barely pick yourself up to tick an item off the list, and you don't understand why your motivation is suddenly nonexistent.
If this feels familiar, our interview with clinical psychologist Quratulain Zaidi, who specialises in therapy for teens, may help. Read on to find out if you might have study burnout, and how you can address it in a healthy way.
Help! I'm totally burned out and can't focus
Burnout is a state of mental and physical exhaustion caused by a long period of stress. As you might guess, study burnout happens when you are stressed by your studies for a long time.
Zaidi says it is common for students to be stressed and tired after a long day of school. It is also common to feel disengaged from studies and unenthusiastic during exam time. But there are signs that these common feelings are escalating into study burnout, which is a more serious issue.
If the issues are identified early enough, the problem can be solved more quickly, explains Zaidi.
The worry tree can help calm your nerves
Warning signs of study burnout
Sudden decrease in academic performance

Constant mental and physical exhaustion

Zero motivation for what you used to enjoy

Feeling bored more often than not

Inability to concentrate on schoolwork
The signs of burnout may vary from student to student, she points out. It depends on your ability to perform under the pressure of tight deadlines. However, it is a common misconception that burnout is caused by studying too hard for too long.
'Headspace Guide to Meditation' is a great way to help yourself relax
"Most people experience frequent study burnout because of their habit of procrastination," Zaidi says.
Procrastination and perfectionism create a toxic cycle for students, as does any perceived pressure from peers and parents to achieve academic success.
When unfinished tasks pile up, stress also builds. Things can get so bad that some people can't get out of bed and engage with the world, she says.
The pandemic has made matters worse. Feeling isolated and being away from the support of friends has obviously affected students negatively.
Am I OK? How to do a mental health check up
Form Six student Achudha Bala Selva Sathish, from St Margaret's Co-Educational English Secondary and Primary School, is taking this year's DSEs. She says she has had study burnout for a while.
"It usually takes a harsh moment of realisation that if I don't get my stuff together, then I will lag behind for the rest of the year and underperform on the exams, which is a huge fear of mine," she explains.
With the year you've had, we can't blame you for feeling burned out.
The 16-year-old found herself unconsciously avoiding the work she had to do by being busy in other ways, such as offering to cook for her parents.
She had to ask for extensions on assignment deadlines from teachers. "It's a horrible, guilty feeling when you think you're useless and will never succeed at anything," she says, adding that she has recently started having problems sleeping, and has developed fatigue, anxiety, and restlessness.
Melody Ma Jing-mao, a Form Three student at Carmel Pak U Secondary School, says she gets headaches and stomach aches three to four days before her assignments are due. "I keep biting my nails and getting angry easily," she adds.
Shruti Kaur, also 16 and in Form Six, is at YMCA of Hong Kong Christian College. She says she suspected she had burnout when she started crying because of the amount of homework she was facing.
"I tend to feel really low," she adds. Last month she was overwhelmed by multiple deadlines that clashed with her extracurricular activities.
Why a gratitude list could help your mental health
Shruti says she is lucky to have parents who are supportive and don't pressure her into meeting lofty academic goals.
But she says the temptation to avoid work is constant because of social media. She says that when she went on social media while taking breaks from studying, she would procrastinate.
Zaidi says, while many of us might try to force ourselves to stay focused, having your nose in books for hours without being able to concentrate or learn anything new is also a waste of your time. So how can we avoid academic burnout?
Find yourself envious of the cat, all relaxed? Us too.
Maintain a balance between your studies and hobbies. Make time for fulfilling yet energising activities, such as exercising outdoors or playing music.

Take breaks while studying.

Communicate how you're feeling with trusted family and friends. Even if you don't feel like talking at first, support from loved ones will help relieve some of the pressure you feel.
Sign up for the YP Teachers Newsletter
Get updates for teachers sent directly to your inbox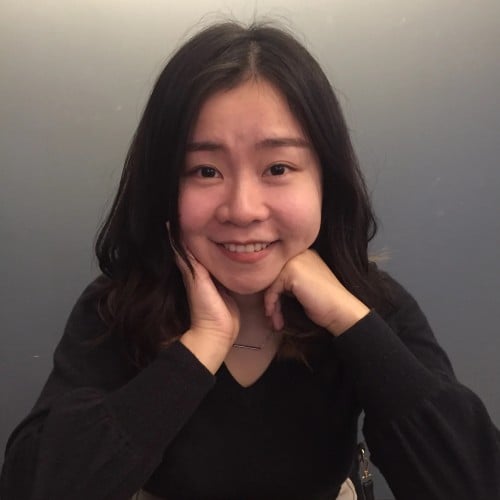 Kelly is a journalist from Hong Kong. She joined the Post in 2018, where she writes about Hong Kong's arts and culture, social welfare and the environment. She has a master's degree in Journalism from the University of Hong Kong.
Sign up for YP Weekly
Get updates sent directly to your inbox