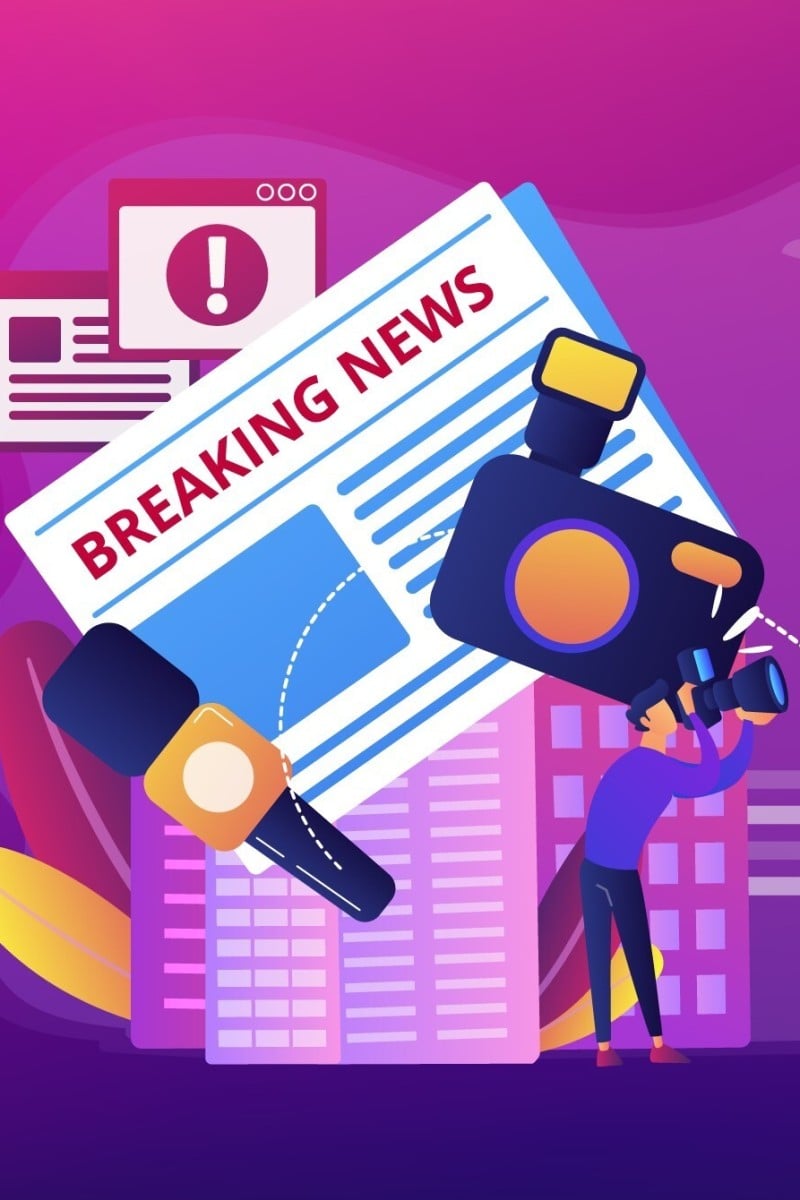 This year's theme is 'Information as a Public Good', an especially important message during the Covid-19 pandemic

Trailblazers like Nellie Bly and Joseph Pulitzer worked hard to expose corruption and fight for change
Karly joined Young Post with a background in educational publishing, and a degree in law. With a career in youth news and language, education seemed the natural fit. She covers local education matters, news in education, English language learning, and everything teen-related.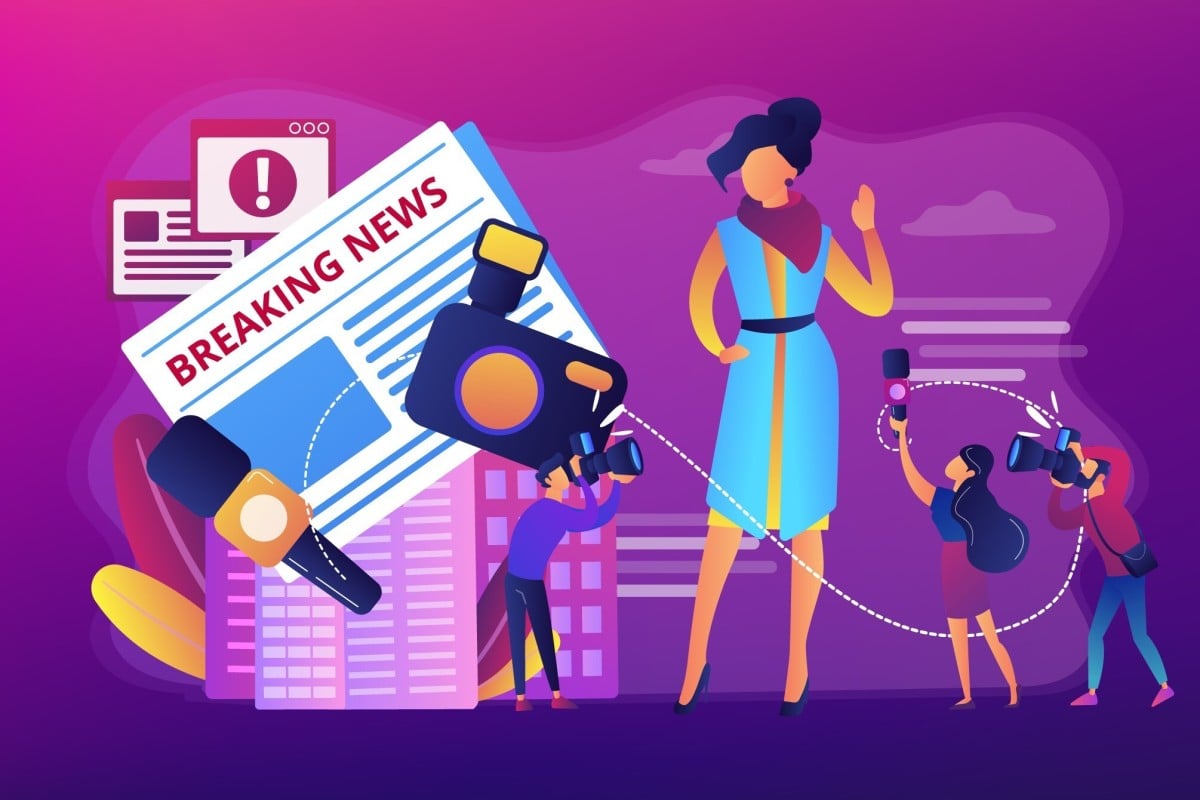 Journalists have long worked hard to expose injustice and keep the public informed.
World Press Freedom Day is May 3. This year's theme is "Information as a Public Good", a particularly important message during the pandemic, when misinformation (information that is false, but not deliberately created to cause harm) and disinformation (information that is false and deliberately created to harm a person, social group, organisation or country) are so widespread.
In honour of this important occasion, we celebrate four journalists who made a difference.
10 Young Post stories that have made an impact
A long-time Hong Kong resident, Clare Hollingworth broke the story of Germany's invasion of Poland – and the start of the second world war. The Brit was a 27-year-old working in Poland for a charity in 1939. British newspaper The Telegraph hired her as a part-time contributor to write about the refugees she was there to help, who were trying to flee the Nazis.
When the Polish borders closed to all but diplomatic vehicles, she borrowed a car from the British consulate to leave the country. As she drove away, she saw tanks, armoured cars and weapons that were being massed for the invasion.
This handout image shows Clare Hollingworth with Tim Page in Saigon during the Tet Offensive, during the Vietnam War. Photo: UMass Boston Digital Archives
"I guessed that the German Command was preparing to strike to the north of Katowice and its fortified lines and this, in fact, was exactly how they launched their invasion," she said in her autobiography.
Hollingworth defied gender expectations, travelling widely during the war, and reporting from the front lines of major conflicts including in the Middle East, North Africa and Vietnam.
The importance of an uncensored media
If you're even vaguely interested in journalism, you'll have heard this name: the Pulitzer Prize is possibly the most prestigious award given to journalists (there are also awards for novelists, composers, playwrights and poets).
Pulitzer himself is known for his work exposing public and private corruption and crusading against big business, but for years he increased subscriptions to one of his newspapers, New York World, by publishing sensationalised stories – think the clickbait of the 1890s.
Joseph Pulitzer believed in freedom of the press and exposing corruption.
But in the early 1900s, the American had a change of heart. In 1909, he exposed an illegal payment by the US government to the French Panama Canal Company. The president at the time, Theodore Roosevelt, accused him of libel, but New York World continued their investigations. A court dismissed the libel case, and Pulitzer was praised for championing freedom of the press.
Proposing journalism schools be set up to teach important tools of the trade, he wrote: "An able, disinterested, public-spirited press, with trained intelligence to know the right and courage to do it, can preserve that public virtue without which popular government is a sham and a mockery. A cynical, mercenary, demagogic press will produce in time a people as base as itself. The power to mould the future of the Republic will be in the hands of the journalists of future generations."
7 ways to help you identify #fakenews
Another woman who had to fight to prove that she could achieve the same as men, Bly, aka Elizabeth Cochrane Seaman, was America's first female reporter. But it was not easy to be taken seriously.
Given a job on her local paper, the Pittsburgh Dispatch, she was assigned fashion, society and gardening stories. But this was not enough for her. Aged 21, she headed to Mexico for six months, where she reported on the lives and customs of the Mexican people, and wrote a piece criticising the dictatorial government of the time.
America's first female reporter had to fight to be taken seriously.
Returning to the US, she headed for New York City, and talked her way into Joseph Pulitzer's office, allegedly refusing to leave until he gave her a job. She took on an undercover assignment, spending time in a "lunatic asylum" for women. She wrote: "The endless days at the insane asylum known as Blackwell's Island were wracked by abusive attendants, spoiled food, too little heat, and a ritual of freezing-cold baths: Suddenly I got, one after the other, three buckets of water over my head ... into my eyes, ears, my nose and my mouth. I think I experienced the sensation of a drowning person as they dragged me, gasping, shivering and quaking, from the tub ... ."
By risking her personal safety, she exposed the brutality and neglect suffered by patients there, and forced the institution to implement reforms.
Her other most famous assignment was a round-the-world trip, in a bid to turn the novel Around the World in Eighty Days into fact. She did it in 72 days.
What is QAnon, and how is social media taking action on it?
Journalists don't only tell the news in words: photos, and now, of course, video are also important journalism tools. Capa (born Endre Erno Friedmann) recorded some of the most famous moments in history, in the Spanish civil war, the second Sino-Japanese war, the second world war, the 1948 Arab-Israeli war, and the first Indochina war.
This photo from 1938, taken by Robert Capa, shows civilians in Hankou, China extinguishing a fire after a Japanese air raid. Photo: Cornell Capa International Centre of Photography
He was the only non-military photographer present on the Normandy beach on D-Day, the Allied invasion of Europe to reclaim the continent from Nazi Germany. He documented Chinese resistance to the Japanese invasion, the battles between France and what is now Vietnam, and the post-war Soviet Union.
With fellow photojournalists including Henri Cartier-Bresson, he founded Magnum Photos, seen by many as the first news photo agency.
Sign up for the YP Teachers Newsletter
Get updates for teachers sent directly to your inbox
Karly joined Young Post with a background in educational publishing, and a degree in law. With a career in youth news and language, education seemed the natural fit. She covers local education matters, news in education, English language learning, and everything teen-related.
Sign up for YP Weekly
Get updates sent directly to your inbox