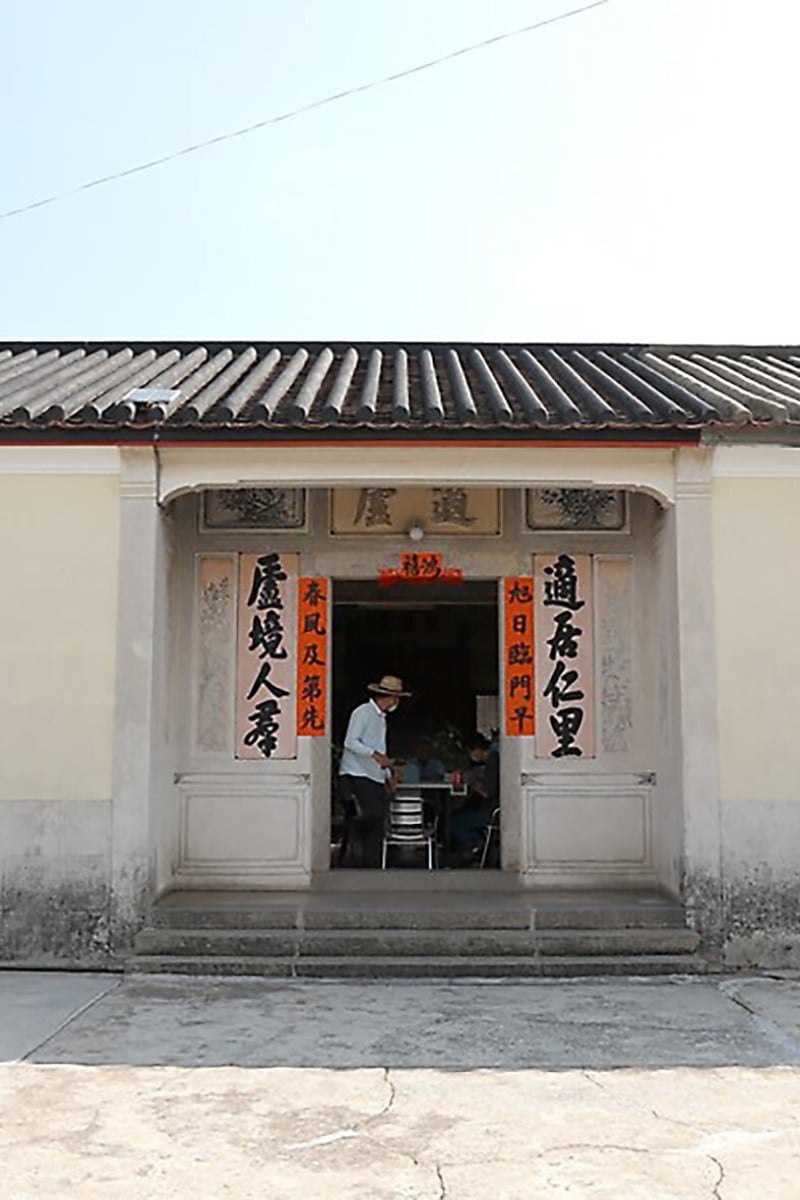 The journals of Lieutenant Donald W. Kerr tell his story of escaping the Japanese-occupied city, with the help of Chinese resistance fighters

The Dongjiang Column rescued at least 89 foreigners from enemy control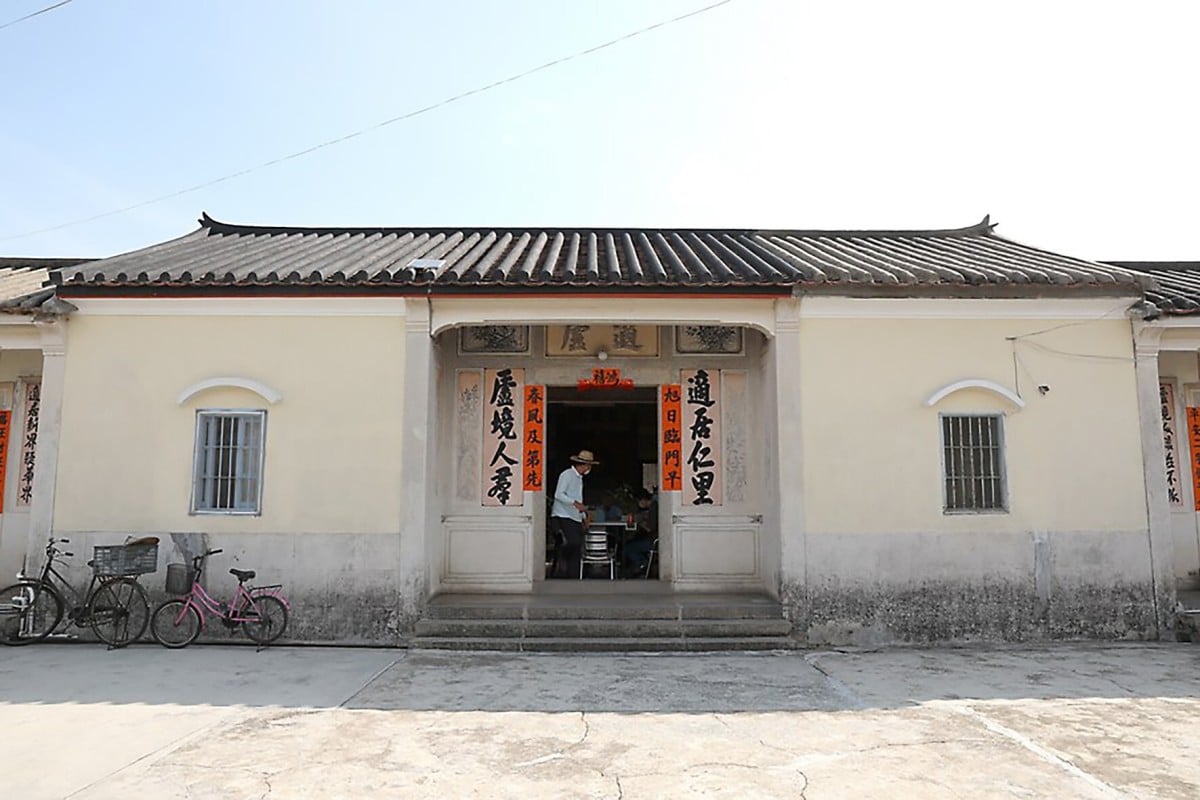 This Hakka building in Yuen Long used to be the base of the Dongjiang (East River) Column, a guerrilla force led by the Communist Party of China. The group helped roughly 89 foreigners escape during the war. Photo: Xinhua/Wu Xiaochu
An American fighter pilot was downed in the territory of enemy control. A boy hid him in a foxhole and asked local guerillas for help. On a dark night, they decided to break the blockade by 1,000 enemy soldiers.
The episode, which sounds like some fictional story, was actually the true experience of "Flying Tiger" Lieutenant Donald W. Kerr in Hong Kong during the second world war.
Hong Kong, then a British colony, fell into the hands of Japanese invaders about 80 years ago.
A story of life during the Japanese occupation of Hong Kong
On February 11, 1944, Kerr's plane, flying in formation with 19 other P-40 fighters and 12 B-25 bombers, was on a mission to bomb Kai Tak airport, in Kowloon, which had been turned into a Japanese airbase.
After shooting down one Japanese Zero fighter, Kerr's aircraft was hit and caught fire in a dogfight with three Zeros. He had to eject from the burning cockpit.
"Jeez, I'm going to land in a company of Japanese soldiers - very convenient for them. Some little white buildings - their barracks, I suppose," Kerr said in a memoir he wrote when still in hiding in Hong Kong.
The memoirs of Lt Donald W. Kerr were published into a book. Photo: Xinhua
Fortunately, Kerr parachuted into hills to the north of the heavily-guarded airport and was found by Li Shi, a 14-year-old liaison boy of the Dongjiang (East River) Column, a resistance force led by the Communist Party of China.
In his journal, Kerr, not knowing Li's name as they did not understand each others' language, called Li "Small Boy".
In the pointee-talkee, or language, of US pilots, words that asked guerillas for help were printed in both Chinese and English, for example, "I am an American airman helping China in its war of resistance and have been forced down here" and "how many li [500 metres] away are the nearest Chinese guerillas".
Japan's WWII orphans share their pain, 75 years later
"He [Li] was to have a leading part in my forthcoming travels. Though of course I didn't know it just then," Kerr said.
Li helped the injured pilot elude the first round of the hunt by Japanese soldiers and reported the situation to the underground, who then protected Kerr for days around the clock and got him to safety, all under the nose of the enemy.
Kerr arrived in early March at the headquarters of Dongjiang Column in what is now Shenzhen, and then safely returned to his home base in Guilin, Guangxi province, on March 29, said Wan So-ming, chairperson of the East River Column History Research Association.
The Hong Kong journalist who broke the news of WWII
Kerr's rescue was no easy job. At the height of the search for him, the Japanese army deployed more than 1,000 soldiers, as well as ships and planes.
"For some days after my aeroplane had been set afire by enemy bullets and I had descended to the ground by parachute, I looked upon my situation as nearly hopeless, but after I got under your care and as time safely passes, I grew to feel most secure ...," Kerr said in a thank you note to his saviours.
Kerr was not the only pilot rescued out of Hong Kong during the Japanese occupation.
Japanese mountain guns on the outskirts of Hong Kong on the day before the Hong Kong garrison fell, December 24, 1941, during WWII. Photo: Life Under Japanese Occupation, 1941-45 Exhibition
"My father told me they saved ... [at least] eight American pilots and brought them to safety [from January 1944 to August 1945]," Wan said. Her father, Lin Ping, served as one of the leaders of the guerilla force in Guangdong and Hong Kong.
During the second world war, the Dongjiang Column rescued at least 89 foreigners from enemy control, including British officers and soldiers, and also provided the US military with intelligence information on airports and docks in Hong Kong and reports on Japanese defences.
Kerr died in 1977. Years later, his sons found the manuscripts and some hand-drawn cartoons of the memoir. The journal was published in Hong Kong in 2015.
'It's time to make history,' says WWII vet
"Most American soldiers did not speak about the war after they came home. My father was the same - he only told the story of his rescue one time to my brother and me. Fortunately he wrote this journal that tells the story for everyone," David Kerr, the younger son, said in the preface of the 2015 book. His two sons, Andrew and David, have made multiple visits to China along with their families since 2008, tracing their father's escape route and meeting the fighters of the Dongjiang Column, in particular Li.
"The Kerr family greatly appreciates the unselfish help and cooperation shown to Lt Kerr in 1944," David said.
"We wish we could thank the old soldiers and villagers personally but most of them have died. So we must extend our thanks by keeping their memories alive in their children, grandchildren, and all the people of China."
Sign up for the YP Teachers Newsletter
Get updates for teachers sent directly to your inbox
Sign up for YP Weekly
Get updates sent directly to your inbox