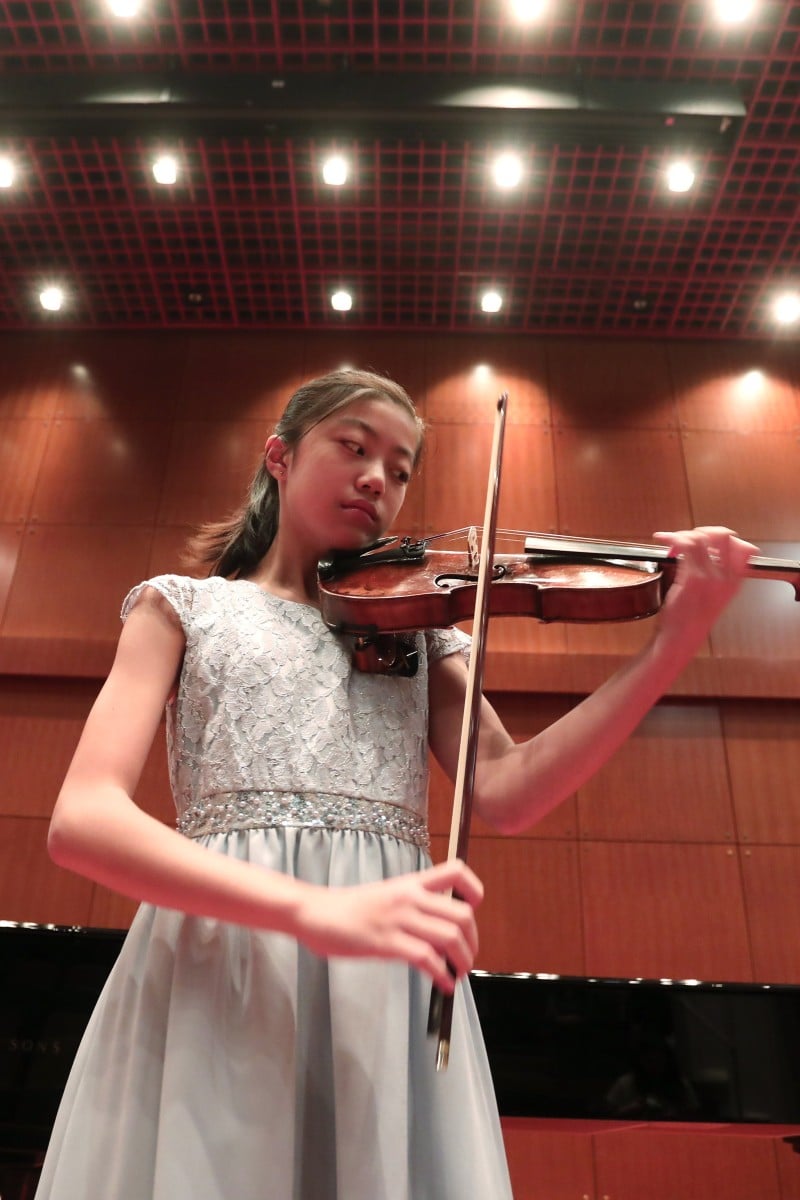 Hong Kong teen violin prodigy Hannah Tam talks about confidence, inspiration and passion
The 15-year-old musician, whose talent lead to a place at the Curtis Institute of Music in the US, will perform at Tai Kwun next week

Music helped her overcome her shyness and learn to be more outgoing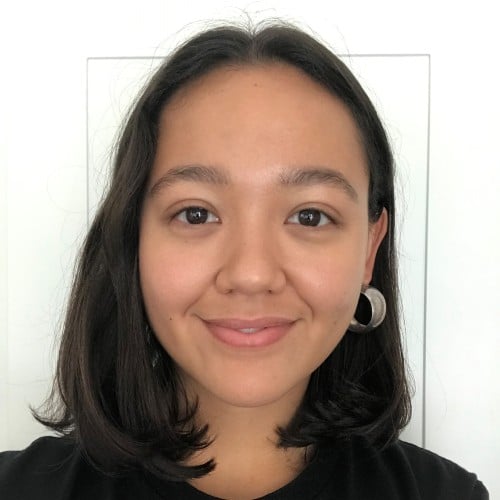 Amalissa joined Young Post in 2020 as the Junior Reporter Manager. She has an interest in lifestyle, culture and fashion and assists young people in their pursuit of journalism.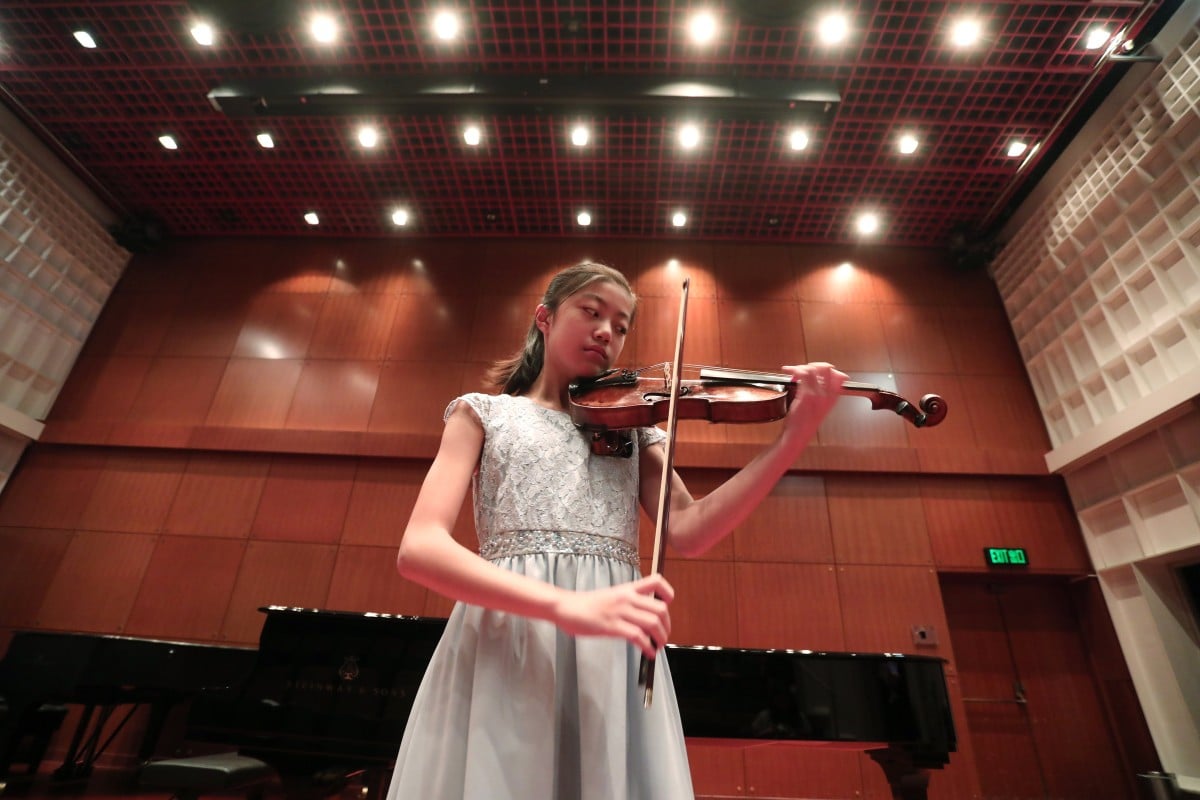 Violinist Hannah Tam Wan-ching plays her instrument at The Hong Kong Academy for Performing Arts (HKAPA) in Wan Chai. She was the youngest student worldwide to be admitted to the renowned Curtis Institute of Music in the US. Photo: SCMP/ Jonathan Wong
Hannah Tam feels most confident and most like herself when she's on stage, playing the violin for a crowd.
"I love performing," the 15-year-old told Young Post last week, even though she hasn't been able to do it for a while due to Covid. "Every time I finish performing and get audience feedback, I feel accomplished, and know my hard work has paid off."
Even when recording a virtual performance for the Yehudi Menuhin International Violin Competition, Hannah still tries envisioning a crowd that includes her family and friends.
The teen tennis star who plays classical guitar
Luckily, she has plenty of past experience to help her visualise that audience, from her prize-winning turns at international contests such as the Kulturstiftung Hohenlohe International Violin Competition in 2017 where she took First Prize and Baroque Prize, and the 2019 Mini Violini of the Concours Musical International de Montréal where she was awarded the Audience Prize.
A perfectionist, Hannah used to focus on avoiding mistakes rather than taking pleasure in the process, making her a very cautious player. But her teacher, Armenian-American violinist Ida Kavafian, has helped her become more confident. Describing her as "very supportive", Hannah adds that Kavafian was the one who taught her to enjoy herself on stage.
The Egyptian teen setting a new bar for boys in ballet
That advice also prompted Hannah to be more outgoing, a stark contrast to her shyness when she was younger. Her mother Iris Chow tells us that Hannah used to say that she liked playing the violin because she didn't have to speak.
Hannah's talent led her to being offered a place in 2018 at the Curtis Institute of Music, a prestigious music conservatory in the US. Effectively a university for musicians - meaning the students tend to be at least 18 - Hannah wasn't old enough to live in the dormitories. Her mum had to move with her halfway across the world so she could go to the institute, and also attend secondary school. Currently, she's based in Hong Kong, where, like so many students in the last year, she balances online classes with her violin practice.
The Hong Kong teen going viral on TikTok
While in the city, she's also been performing with the Musicus Society, a Hong Kong charity that supports collaborations between local and overseas artists.
Playing the instrument for 11 years, and currently practising for six hours a day, has definitely had a physical effect. Hannah has developed a "violin bump" on her middle finger from holding the bow.
And while she watches sports like volleyball, she can't play them, in case she injures her award-winning hands. Instead, she swims, as it keeps her fit while being a low-impact sport.
Hannah Tam performs with the Musicus Society. Photo: Musicus Society
She also goes to great lengths to protect her instruments. She has two violins, both of them very valuable, made by famous violin makers, so both of them are stored in rooms kept at 60 per cent humidity in case moisture, or a lack of it, damages the wood.
Her main instrument to perform on is a Guadagnini, regarded as one of the finest violins, often mentioned in the same breath as a Stradivarius.
"[The Guadagnini] has a sweet sound, and it's very reactive," Hannah says of the prized instrument sponsored by Italian violin-maker Alfredo Primavera.
The Hong Kong musician and athlete who overcame the odds
Hannah is inspired by other violinists - for example, German musicians Julia Fischer and Augustin Hadelich; she says she had a fangirl moment with Hadelich when attending one of his masterclasses.
She also loves American Hilary Hahn, and recently followed her "100 days of practice" challenge on Instagram.
But her first role model was rather closer to home: her brother. When she was three, and saw him taking lessons, she decided she also wanted to give it a go. "I have a really close relationship with him and just wanted to follow what he did," she says.
Mumbai teens fight stereotypes through dance
And while she may have started as a toddler, the young virtuoso believes there is no perfect time to pick up the violin, or any other instrument. She says, "You can start at any age, but you have to be determined and passionate about it."
Hannah will be performing live at the Jockey Club Musicus Heritage Alive Concert next week. For details, visit the event page here. 
Sign up for the YP Teachers Newsletter
Get updates for teachers sent directly to your inbox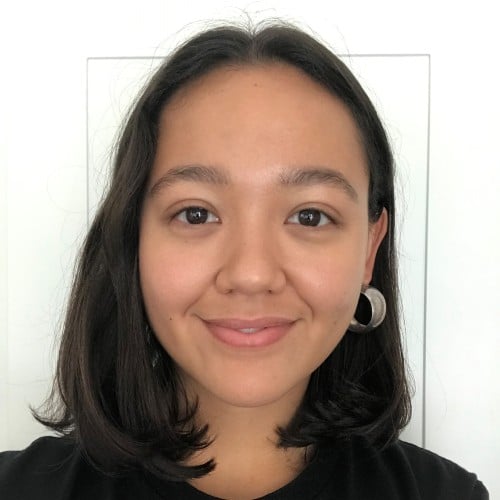 Amalissa joined Young Post in 2020 as the Junior Reporter Manager. She has an interest in lifestyle, culture and fashion and assists young people in their pursuit of journalism.
Sign up for YP Weekly
Get updates sent directly to your inbox