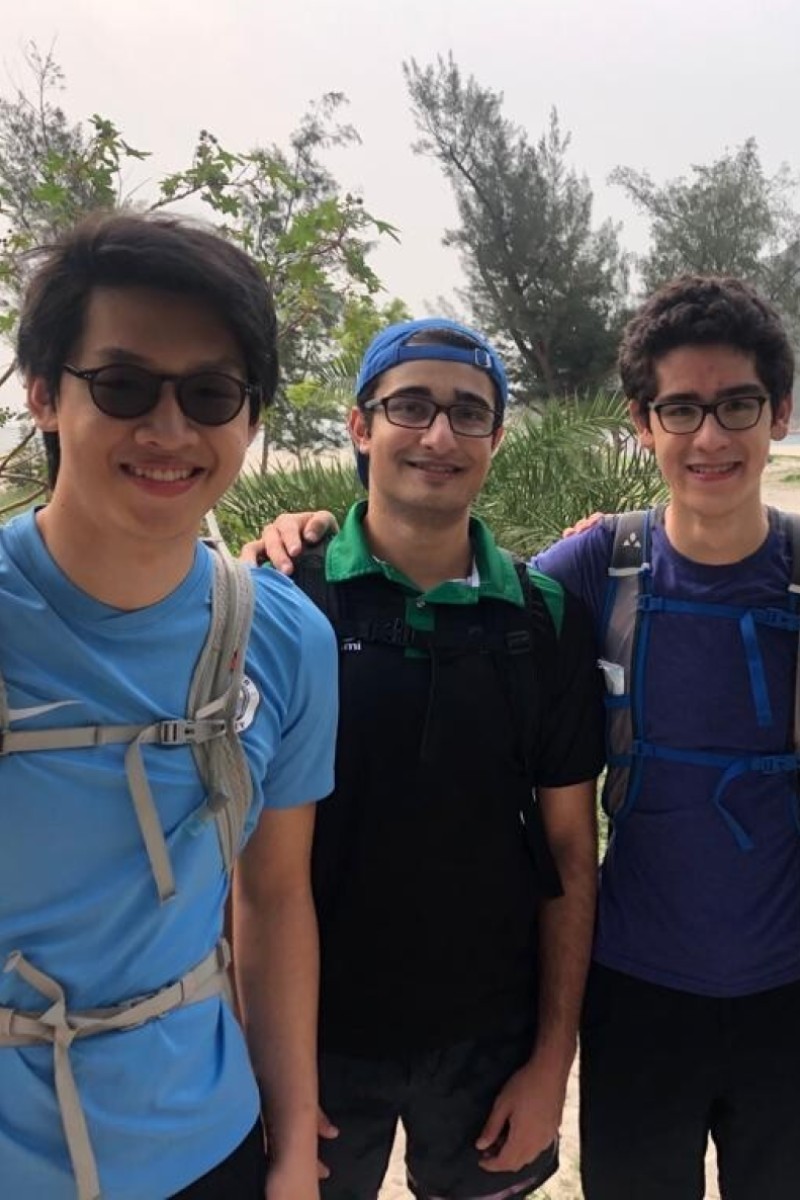 The Hong Kong teens who raised HK$400k over 100km
Four German Swiss International School students walked the MacLehose trail to raise money for a local charity that helps children with disabilities

Jack Ryan, Gabriel Löwy, Jaden Cheng, and Martin Lau aimed to raise HK$100,000 - but brought in four times the amount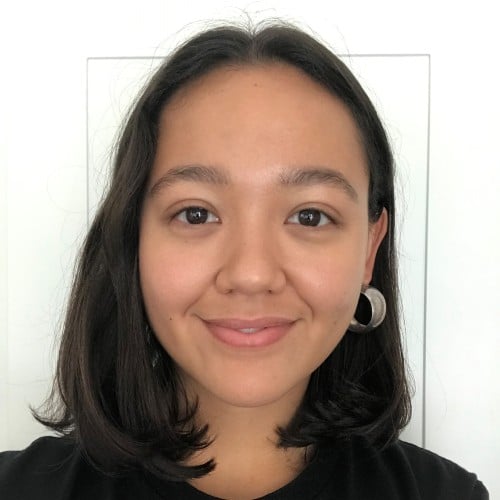 Amalissa joined Young Post in 2020 as the Junior Reporter Manager. She has an interest in lifestyle, culture and fashion and assists young people in their pursuit of journalism.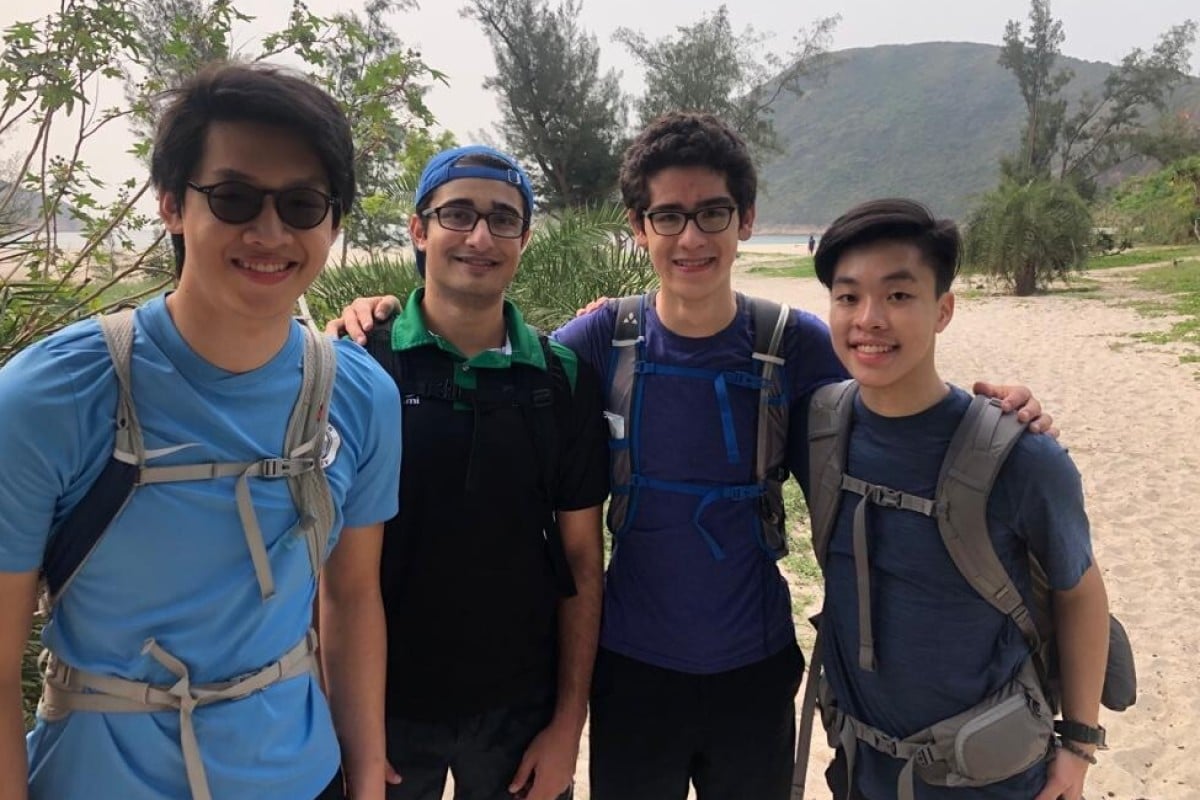 German Swiss International School students (from left) Jaden Cheng, Gabriel Löwy, Jack Ryan, and Martin Lau Yan-chak faced treacherous climbs together to raise money for charity. Photo: Jack Ryan
When 17-year-olds Jack Ryan, Gabriel Löwy, Jaden Cheng, and Martin Lau Yan-chak initially planned to raise HK$100,000 for charity by walking the 100km MacLehose Trail, they never anticipated that they would meet their goal - let alone surpass it fourfold.
The idea originated from Jack, who wanted to donate money to the Child Development Centre (CDC) in Hong Kong - a charity which supports children with disabilities - in honour of his sister Ffion, who has Down's syndrome and had previously attended a programme there.
The student who walked the entire 50km of the Hong Kong Trail - in one day
Having spent the majority of the pandemic hiking to clear his head from the idleness of online school, it made sense to Jack to turn his hobby into a fundraising challenge. He thought a long trek would do the trick, and why not one of the longest in Hong Kong?
"There's an element of prestige to completing this trail, and I thought I might as well use this opportunity to do something charitable too," Jack told Young Post over video call. So he turned to three of his friends, who also enjoyed hiking, to join him.
Before embarking on their adventure, the German Swiss International School students set up a SimplyGiving donation page with HK$100,000 as their target, which they met in a week thanks to their parents, friends, and school.
The GSIS students would go on to raise about four times their initial goal for charity. Photo: SCMP/Xiaomei Chen
The CDC was so impressed with the boys' commitment that they helped advertise the fundraising effort, bringing in donations that helped them raise more than HK$400,000.
Now that they had collected this much money, it was time to face the trek.
They divided the 10 sections of the trail over the course of three days, which totalled around 36 hours of hiking. On March 27 at 5am, the boys met in Sai Kung to begin the first three.
Students create cheap, Covid-friendly way to buy and sell used textbooks
"The first day was the hardest," said Martin.
They had underestimated how hard it would be, and Jaden explained, "It was the ascents and descents that killed us."
And on top of all that, Gabriel chimed in to say he had forgotten his lunch.
Luckily, others were more prepared. Martin carried everything from medication to hiking sticks, though he regrets not using them sooner, as he felt it was a mistake to rely only on his body so early on.
Ham Tim Beach, with its pristine sand, is one of the most stunning in the world. The MacLehose goes round the back of the beach, giving you a stunning view. Photo: Google Street View
As they traversed the trail's slopes, their biggest fear was of getting injured, and Gabriel said, "We're young and fit, so we were capable of the journey. But anything can happen."
Fortunately, nothing too eventful happened, and the time passed quickly as they chatted and observed other hikers, some of whom were having photoshoots. They wrapped up the first day at 5pm, and went home to rest.
The Hong Kong students raising money for India's Covid fight
The following day they met to walk sections four through six, and Gabriel brought matzoh crackers from a Jewish holiday event he attended the night before to share with the group and fuel them up the hills. They also relied on power bars, beef jerky, and nine litres of water to keep them going.
But they weren't the only ones that were eating on the trail.
The teens driving the important conversations about climate and coronavirus
Jaden told us, "We were walking by a reservoir, and saw the path full of monkeys. People had barrels of food and were chucking them towards the monkeys to feed them."
"It's destructive to the ecosystem," he explained, and they approached the food-chuckers to tell them to stop.
Unfortunately, the people then threw food at the boys, which soured the mood for the rest of the day.
Macaques (wild monkeys) are seen digging through the rubbish on the Maclehose Trail. It's dangerous for the monkeys to eat human food. Photo: SCMP/ Yves Sieur
By the final day, they felt sore and ready to finish, but they still had the longest way to go from sections seven to ten. They stopped often to eat snacks, drink Pocari Sweat, and talk about memes - which may have distracted them from keeping track of where they were.
"At one point, we were kind of lost," Jaden said. "We took a break, and just didn't realise where we were."
Martin said they were also racing against time because once it gets dark, it's pitch black.
'Time' magazine names its first-ever 'Kid of the Year'
After 12 gruelling hours, the boys finished, but they couldn't celebrate for long - they had to go home to study for mock exams.
"I was pretty sad when we finished because it was a big difference staying home all day compared to being out in the mountains," said Jack, recalling how the trail was a way to briefly forget the weariness of online school.
Reflecting on their journey, Gabriel said, "It was arduous at times, but doing it together with a nice group of people made it better."
Sign up for the YP Teachers Newsletter
Get updates for teachers sent directly to your inbox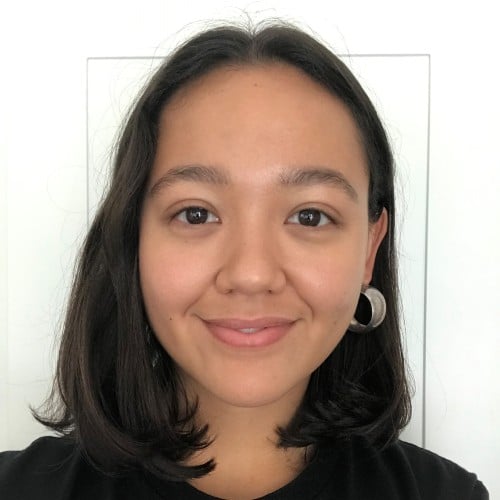 Amalissa joined Young Post in 2020 as the Junior Reporter Manager. She has an interest in lifestyle, culture and fashion and assists young people in their pursuit of journalism.
Sign up for YP Weekly
Get updates sent directly to your inbox