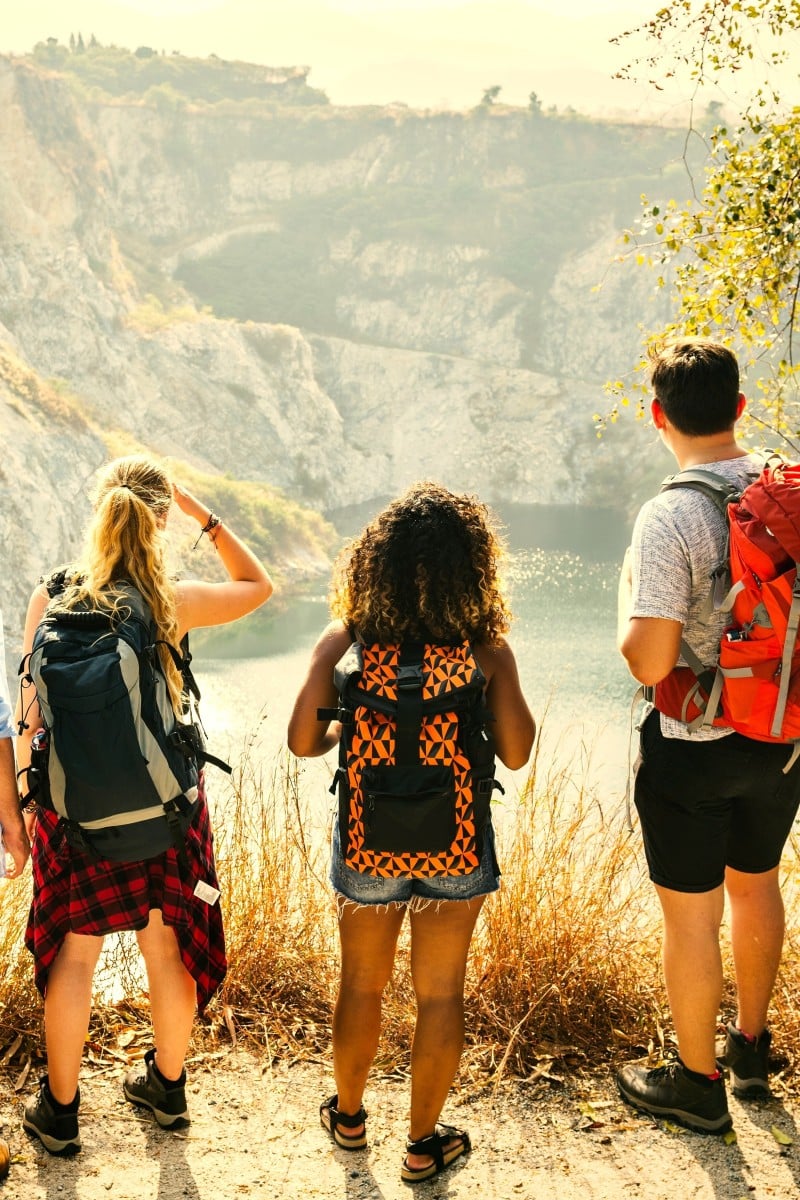 Coronavirus gap year 2.0: Why recent secondary school graduates are holding off on university
With the last year spent online due to Covid-19, some young adults are choosing to hold off on university for a year

The move allows them to explore their interests, make money, or simply take some time off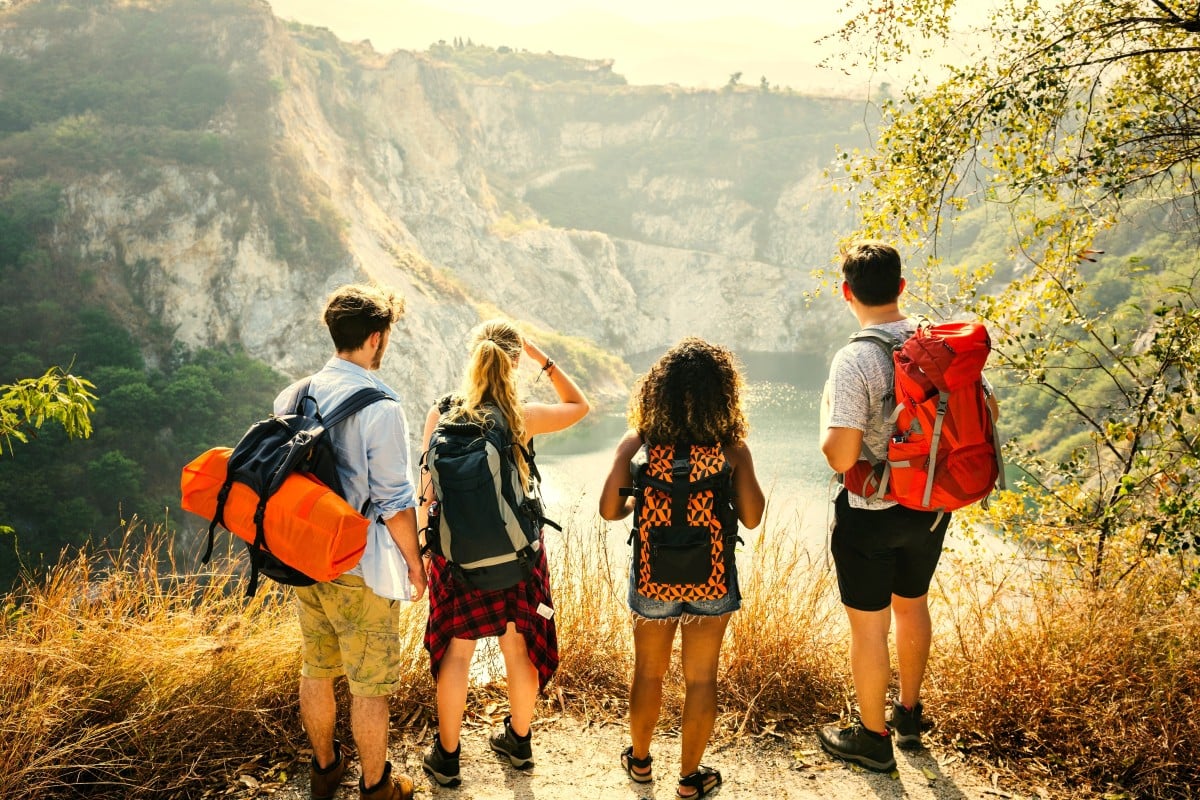 While in the past, students often took gap years to travel, during Covid-19 people are taking them to pursue their own interests or figure out what they want to do with their lives.
Angeliki Vassilatos knew she wanted to go to a college with a programme for people who are deaf or with a significant population of deaf students.
Deaf since age 9, she spent her academic years learning alongside hearing peers.
She was accepted into Gallaudet University, a school for deaf and partially deaf students in Washington, DC, that met almost all her criteria.
Angeliki Vassilatos is taking a gap year following graduation to work on a farm in Seattle. She is deaf, so having to wear masks is an extreme barrier for communication. Photo: TNS
But instead of going to Gallaudet this fall, Vassilatos will take a gap year and work on a farm outside Seattle, in the US state of Washington, in hopes that mask restrictions and virtual classes will be a thing of the past come fall 2022.
"I totally understand the importance of masks. I wear them. I think people should wear them," said Vassilatos, 18. "That being said, it means I can't read lips, which can make it so much harder to understand people when I'm out and about."
Nationwide, roughly three to four times as many students as usual took a gap year during the 2020-2021 school year, according to Ethan Knight, executive director of the Gap Year Association. With international travel - often a staple of traditional gap year programmes - on hold during the coronavirus pandemic, more students than ever made an independent itinerary for their year off from traditional school.
A gap year could be a good idea during the coronavirus
The number of students doing a traditional gap year programme is trending back to ordinary levels for the 2021-2022 school year. But Knight said the number of students like Vassilatos doing independent gap years remains higher than normal.
"I've spent the last year and a half learning from my bedroom, and I spent a lot of time on screens and sitting down," Vassilatos said. "I would really like to just spend more time outside and move around and do things."
Hank Gurley graduated in spring 2020 and, until the end of July, planned to attend the University of Missouri in the fall. But taking virtual classes from a dorm room didn't seem like a good use of time or money, said Gurley, 19.
Why a gap year is such a great idea
He took a gap year and worked at a golf course while taking an online course at a community college in the fall. Spring semester, Gurley spent eight weeks in Costa Rica for an educational service programme. The time off from school gave Gurley the opportunity to reconsider his college choice, and he decided to attend a different university than the one he originally planned on.
"I had a great experience taking a gap year." Gurley said.
Audrey MacVicar ended up on the same Costa Rica trip after spending the fall in the Pacific Northwest and Hawaii, learning about Native American tribes and national parks and earning her wilderness first responder certification.
One student spent her gap year exploring the Pacific Northwest in the United States.
MacVicar's gap year solidified her desire to study something about sustainability or the environment when she attends university in the fall, she said. After a year away from academics, MacVicar said she's "ready to go to school."
Gap years are a time to "reboot" and "reflect" after 13 or more years of school, said Gretchen Stauder, a post-high school counselor. Instead of deterring students from returning to college, gap years can give students clarity on how they want to spend their college years, Stauder said. One study found 90 per cent of students return to college within a year of completing their gap year.
The benefits of a gap year in your hometown
"I've never had students who say, 'I regretted taking a gap year,' " Stauder said. "If anything, I've maybe had students who would say, 'Oh, I wish I would have taken one.' "
The pandemic introduced doubts about whether Hugo Tierrablanca should take a gap year before heading to Harvard University on a full-ride scholarship. Harvard encourages students to take gap years, said Tierrablanca, 18, but he knew the volunteering and travelling he longed to do wouldn't be an option.
What you should know about taking a gap year
Tierrablanca took the 2020-2021 school year to train to become an emergency medical technician and pursue interests such as playing guitar and work. From November to February, Tierrablanca worked three jobs, at a pizza place and for Target and Amazon, and slept about 20 hours a week, he said, usually from 5 to 8 a.m.
"If it wasn't for the pandemic, I would be in the mountains in Spain right now," said Tierrablanca, a first-generation college student who plans to pursue neuroscience and pre-med at Harvard. "It might not have been the kind of gap year I meant to take, but I learned more about myself."
Sign up for the YP Teachers Newsletter
Get updates for teachers sent directly to your inbox
Sign up for YP Weekly
Get updates sent directly to your inbox