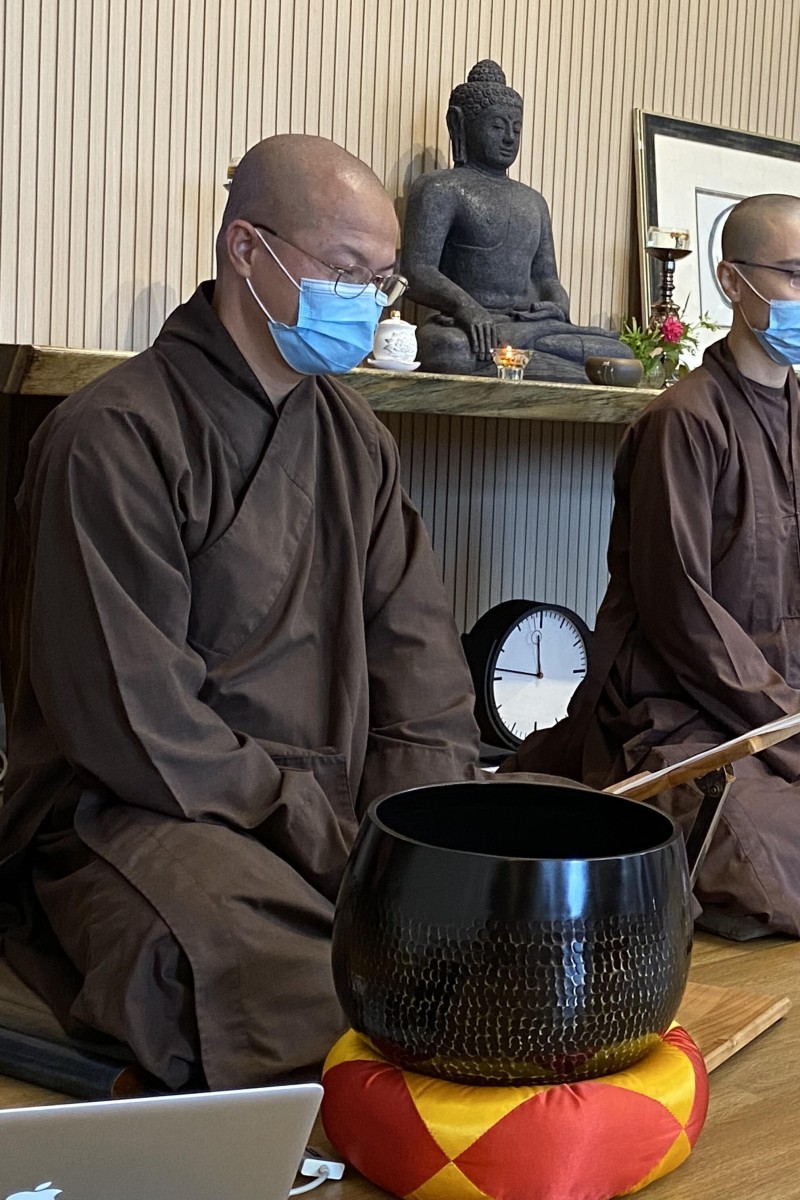 Meditation and mindfulness in a Hong Kong monastery
Plum Village on Lantau Island aims to help people realise the importance of happiness and become more present in all aspects of life

Monks and nuns discussed the four key principles of love and gave a guide to total and complete relaxation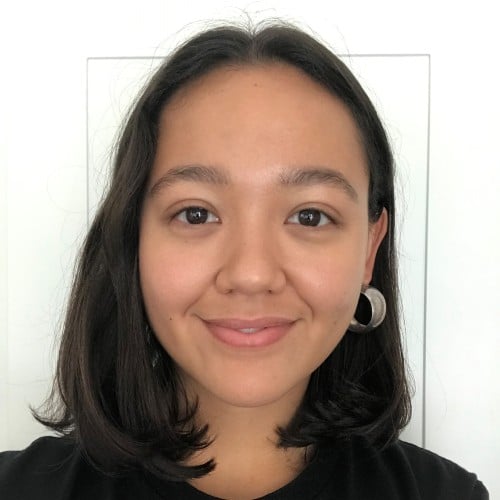 Amalissa joined Young Post in 2020 as the Junior Reporter Manager. She has an interest in lifestyle, culture and fashion and assists young people in their pursuit of journalism.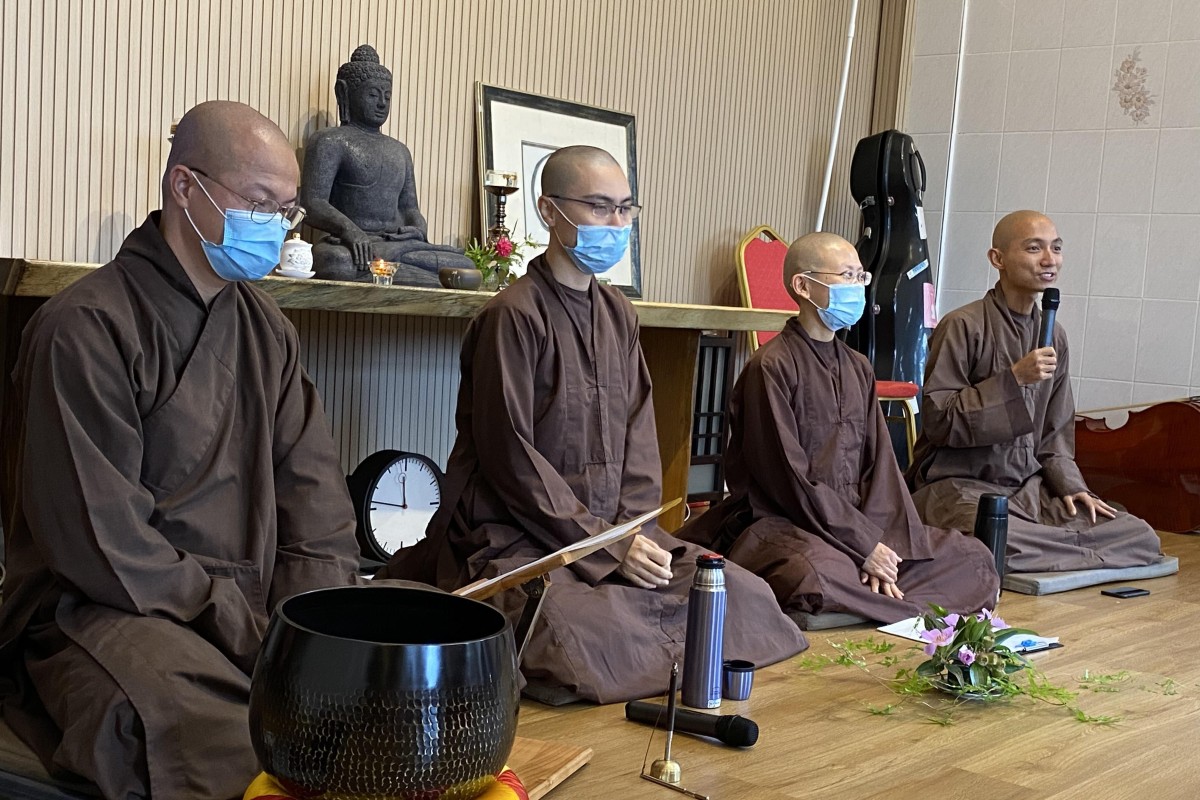 Monks and nuns discussed the principles of love at Plum Village on Lantau Island. Photo: Plum Village
In a monastery in the middle of nowhere in Hong Kong, silence is interrupted by the chime of a bell every 15 minutes.
When it chimes, everyone pauses what they are doing – be it preparing food, sweeping leaves or even speaking – for 20 seconds to breathe and be aware of their body and surroundings. Everyone resumes their tasks when the bell stops.
"When you are aware [of yourself and your situation], then you can recognise your ability to be happy," said Trang Nghiem, a nun from the monastery in Lantau Island and run by the Plum Village organisation.
Mindfulness tips to help you stay focused
The short pause can help a person recognise what is happening inside their mind, she said.
On a rainy morning earlier this month, Young Post took part in a mindfulness and meditation retreat at the monastery, located in a secluded area about an hour-long bus ride from Tung Chung.
Even after getting off the bus, you'll need to trek through the forest to get to the courtyard of a modest two-storey building. Once you get there, you'll see the Buddhist brothers and sisters greeting you with a smile.
Why crying is good for your mental health
The retreat aims to help participants realise the importance of happiness, awareness and mindfulness.
It wants to help people incorporate mindfulness into all aspects of life, even in simple tasks, such as dishwashing.
The itinerary for the day included walks, a silent meditation, and a singing meditation. It was followed by a discussion on true love, and after lunch, a session on total relaxation. The day ended with a calming tea meditation.
Meditation was a key part of the day at Plum Village.
Each activity lasted an hour, although it was difficult to track how much time had actually passed when fully engaged in the moment.
Our group of 20 began the retreat by reassessing how we walk.
"Walking in Hong Kong usually means speeding through the streets and stressing about where you need to get to," Sister Her Xuan explained.
Mental health experts say you need cat videos
As a result, Hongkongers are often unaware of their surroundings, but she said walking meditation is about being mindful – marrying your breath and steps, and concentrating on where you are, instead of where you are going.
She demonstrated how to breathe and walk at the same time – while breathing in, she took two steps, and while breathing out, she took three. By focusing exclusively on breathing and moving slowly, the mind clears, and one becomes more aware of small details, from the insects crawling on plants, to the wind shifting the leaves on the ground.
During the singing meditation, we sang simple tunes accompanied by a guitar and cello, with lyrics meant to lift the spirit.
Spending time outside can be good for your mental health
Then, we turned to more conventional meditation – sitting cross-legged on mats with our hands resting on our knees. Being in the room with high ceilings, regulating our breathing and learning to let go of our thoughts was calming, as was the sound of the rainstorm pouring down outside.
After 20 minutes of silence, Brother Pham Tru began a discussion about the Buddhist ideals of true love, which consist of four key principles.
Loving-kindness is the desire to bring joy and happiness to the person you love. Compassion is the intention to relieve suffering from loved ones by easing their pain. Joy is the happiness we have when giving to those we love. Equanimity is about releasing attachment and prejudice from the love you give.
These four principles come together to represent true love, he said.
"Not to be confused with romantic love, which we [as monks] don't have much experience with," he joked, drawing giggles from the crowd.
Lunch was prepared with fresh vegetables from the monastery's garden. There were tofu balls mixed with mushroom and seaweed, cooked in a delicious broth and ladled over rice noodles and minty herbs. We also had a stewed radish and mushroom dish served with rice.
Lunch was cooked using ingredients grown in the monastery's garden. Photo: SCMP/Amalissa Hall
Participants practised mindfulness when eating by taking measured bites, chewing more than you normally would, and thinking about where the food came from and how it transformed. We were more conscious about how much food we consumed, which also made us feel more satiated.
After lunch, participants were instructed to lie down in a darkened room. With our bellies full, bodies relaxed and eyes closed, Sister Mac Chieu spoke softly about gratitude for our opportunities in life.
Everyone was lulled to sleep or into a lucid dream state by her words and the accompanying chimes of bells.
Why gratitude is good for your mental health
Some had a profound moment of emotional release, and couldn't help but cry afterwards.
Thankfully, Sister Trang Nghiem assured us, "All strong emotions pass. Don't try to push away stresses; smile with them and use mindful breathing to let them go."
How to get there: Get the No 11 bus to Tai O from the Tung Chung Bus terminus. Get off at Fat Hwa Yuen bus stop and walk five minutes, keeping left before going down the stairs.
Sign up for the YP Teachers Newsletter
Get updates for teachers sent directly to your inbox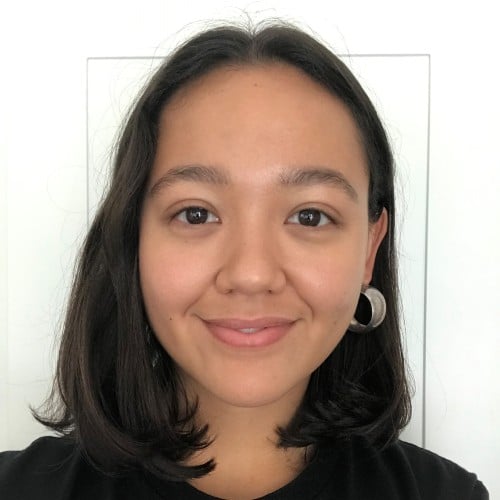 Amalissa joined Young Post in 2020 as the Junior Reporter Manager. She has an interest in lifestyle, culture and fashion and assists young people in their pursuit of journalism.
Sign up for YP Weekly
Get updates sent directly to your inbox