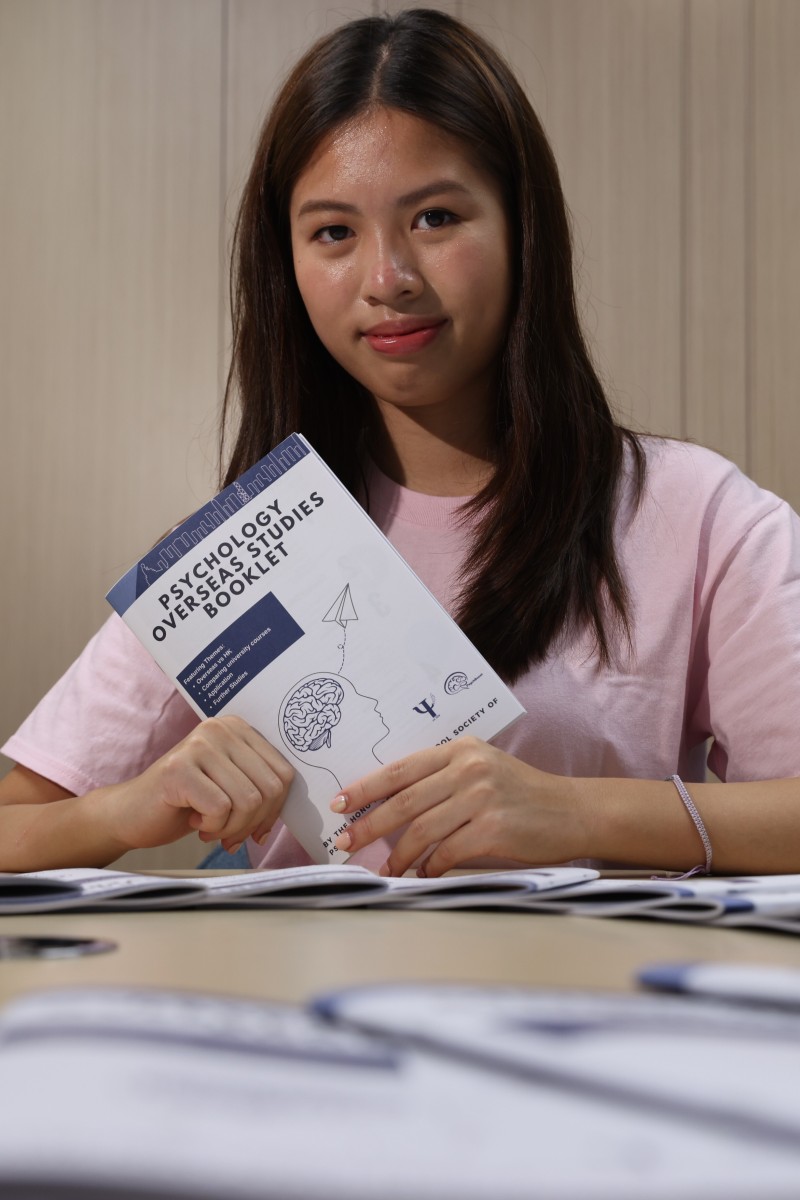 Psychology student Kristen Lei hopes to help people improve their emotional well-being and give them tools for dealing with stress

The community-minded student wants to remove the stigma surrounding mental health and encourage others to discuss their feelings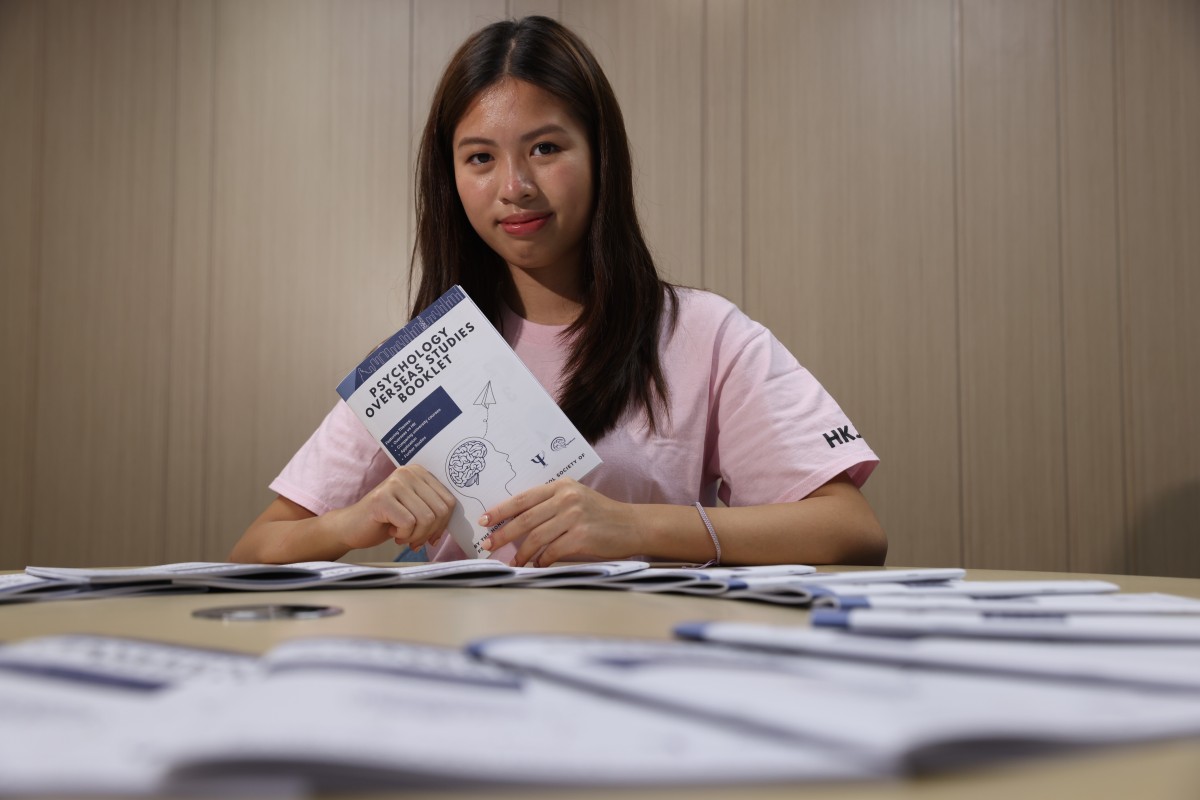 Spirit of Hong Kong Awards 2021 nominee Kristen Lei Tse-wing, a psychology student, poses with the Psychology Overseas Studies Booklet she published to promote mental health among students. Photo: SCMP/Nora Tam
Kristen Lei Tsz-wing wants to help Hongkongers improve their emotional well-being.
The 16-year-old, who aspires to contribute to society and fight mental health stigma in the community as a clinical psychologist, has put a lot of work into promoting psychological literacy among members of the public, in a bid to provide them with an effective tool for dealing with stress.
She founded the Hong Kong Joint School Society of Psychology in 2020 at the age of 15, putting together a group of young people who are keen to study psychology.
The HKU student who merges art and activism
Under her leadership, the registered student-run organisation launched a mentorship programme and invited university students to teach secondary school pupils the basic principles of psychology, and share their experiences of preparing for university education.
Her team also organised a webinar series and invited former mental patients, clinical psychologists and psychiatrists to talk about the importance of mental wellness, in an attempt to give attendees a platform for understanding and discussing mental health issues.
"I believe everyone can contribute to their community in their own way, no matter what circumstances they are in and how old they are," Lei said. "Members of our organisation want to draw on our talent to make an impact."
The teens who raised over HK$400,000 for charity by walking 100km
Her work has earned Lei a nomination from Chu Fung-ling of Ground Culture for this year's Spirit of Hong Kong Awards.
The annual event, co-organised by the South China Morning Post and property developer Sino Group, honours the achievements of remarkable people whose endeavours may otherwise go unnoticed.
Lei was recommended for this year's Spirit of Youth award, which recognises young people who have shown a commitment to the community.
The teenager said psychology as a discipline had captured her interest since she was about 13, adding that she hoped to put her knowledge to good use, so she could "serve people".
Hong Kong students raise money to fight Covid in India
Lei is currently planning to work with secondary school partners to recruit student mental health ambassadors at these institutions, with a view to developing an awareness of mental wellness on campus by encouraging pupils to speak their minds and discuss emotional issues openly.
A firm believer in the use of psychological methods to solve practical problems of human behaviour, Lei said her team also planned to expand their reach to different groups in the community.
"We want to help students with special education needs to cope with mental health issues," she said. "We hope to empower them."
Sign up for the YP Teachers Newsletter
Get updates for teachers sent directly to your inbox
Sign up for YP Weekly
Get updates sent directly to your inbox