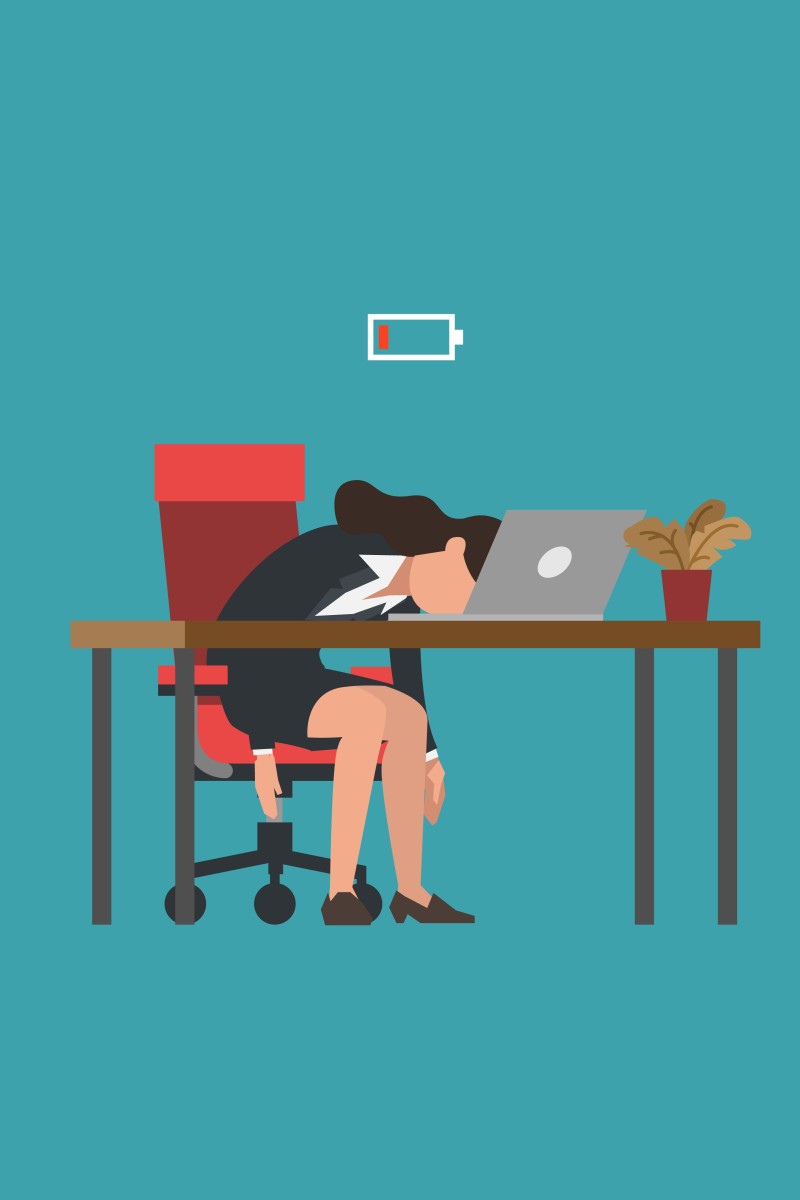 Feeling burned out? It's time to change up your routine
If you feel like life is going in a circle, it's okay to step back, ask for help, and take a rest

Relaxing before a tough week or even taking a short walk can do wonders for your mental health
Sometimes you just need to take time to recharge.
Do you ever feel your life is going in a circle? Like you get up each day doing a routine that requires you to push faster and harder?
The problem with this is: It takes more and more energy to manage that routine. It's a grind with little emotional pay off. We've all been there.
Young people in China "lie flat" to cope with modern life
If you're spending too much energy to crank the wheel of life, you may be in full-blown burnout.
Even if you feel just slightly burned out, you can switch the way you're managing your routine. Your goal is to feel more rewarded in how you live and less bogged down.
Avoiding things that stress you out? Here's when it gets unhealthy
These tips can help:
Vary your routine. While discipline is good, it can feel monotonous after a while. If possible, switch certain tasks to different time slots. Or, take spontaneous walks outside to view new scenery a few times each week.
Delegate small to-do items every week. For example, ask a friend, sibling or parent to help you by doing a 10-minute task. Feeling like you have no assistance will cause you to burn out more quickly.
Why you're procrastinating more during the pandemic
Rest and relax before a tough week ahead. If you have particulary stressful days coming up the next week, find time to go to the movies with friends this week. Or, visit a park with friends or family.
Learn to bypass certain responsibilities. If you're overly stressed, don't push yourself to cook or eat a certain meal just because you feel like you should; take out or instant noodles is fine sometimes. Give yourself occasional breaks.
Don't be afraid to give yourself a break - you're only human, after all.
Creating new routines is an inexpensive way to make your life feel new. Exercising at the same time every day or eating the same foods repeatedly can feel boring.
Taking walks with neighbours or friends after dinner can put you in a better mood. Even inviting neighbours for a simple picnic in a nearby park can create good memories for everyone.
Identifying your stress type can help you face your problems
In short, to curtail burnout, simply interrupt the typical routine you'd normally follow.
Burnout isn't fun, but it is telling you loud and clear that you're ready for a change, so listen to it!
This article was written by Judi Light Hopson, author of the stress management book, Cooling Stress Tips. She is also the executive director of USA Wellness Cafe.
Sign up for the YP Teachers Newsletter
Get updates for teachers sent directly to your inbox
Sign up for YP Weekly
Get updates sent directly to your inbox