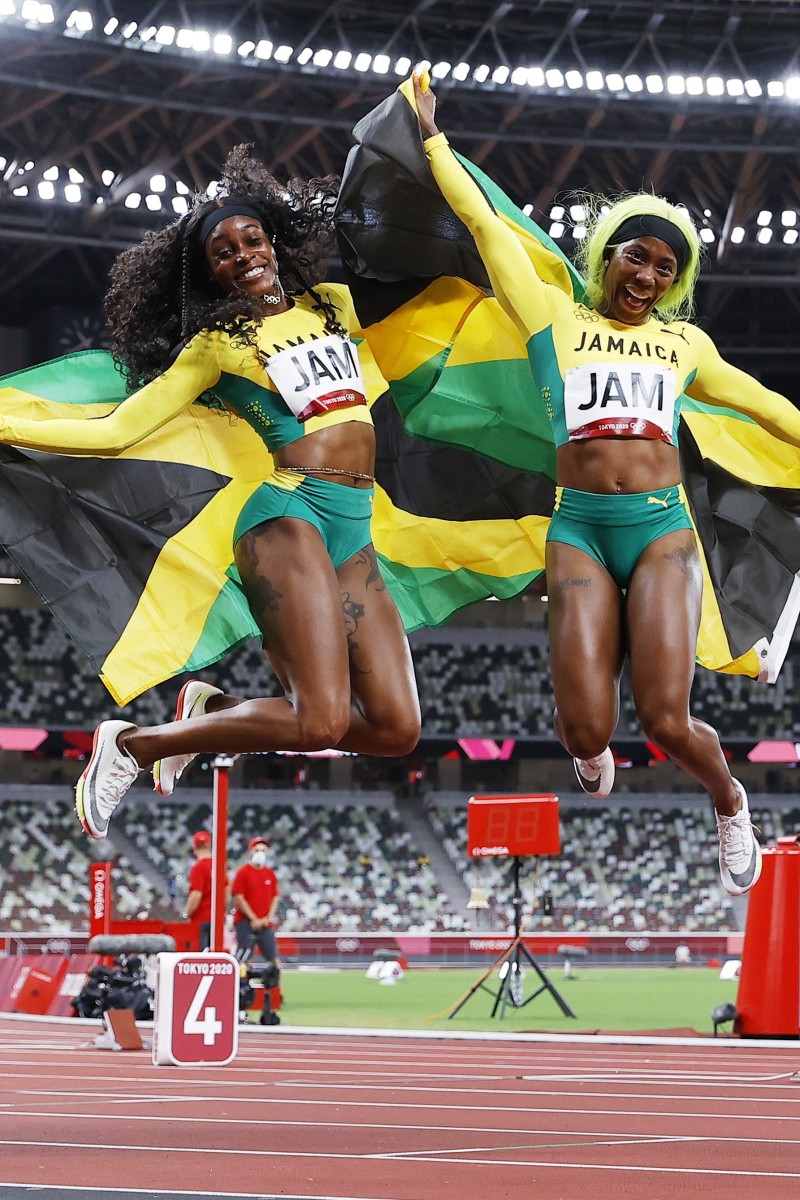 Tokyo Olympics: 6 athletes who sported their own style at the Games
Hong Kong cyclist Sarah Lee brought her lucky unicorn, while one sailing champ rocked a hairstyle from 'Avatar: The Last Airbender'

What was British swimmer Tom Daley knitting while he sat in the stands?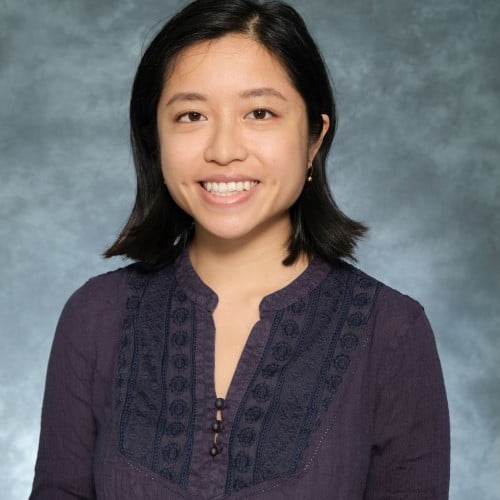 Esther worked as a teacher in the United States, Macau and Hong Kong before joining the Post in 2021. She has an interest in literature, mental health and the environment, amongst other issues important to teens today.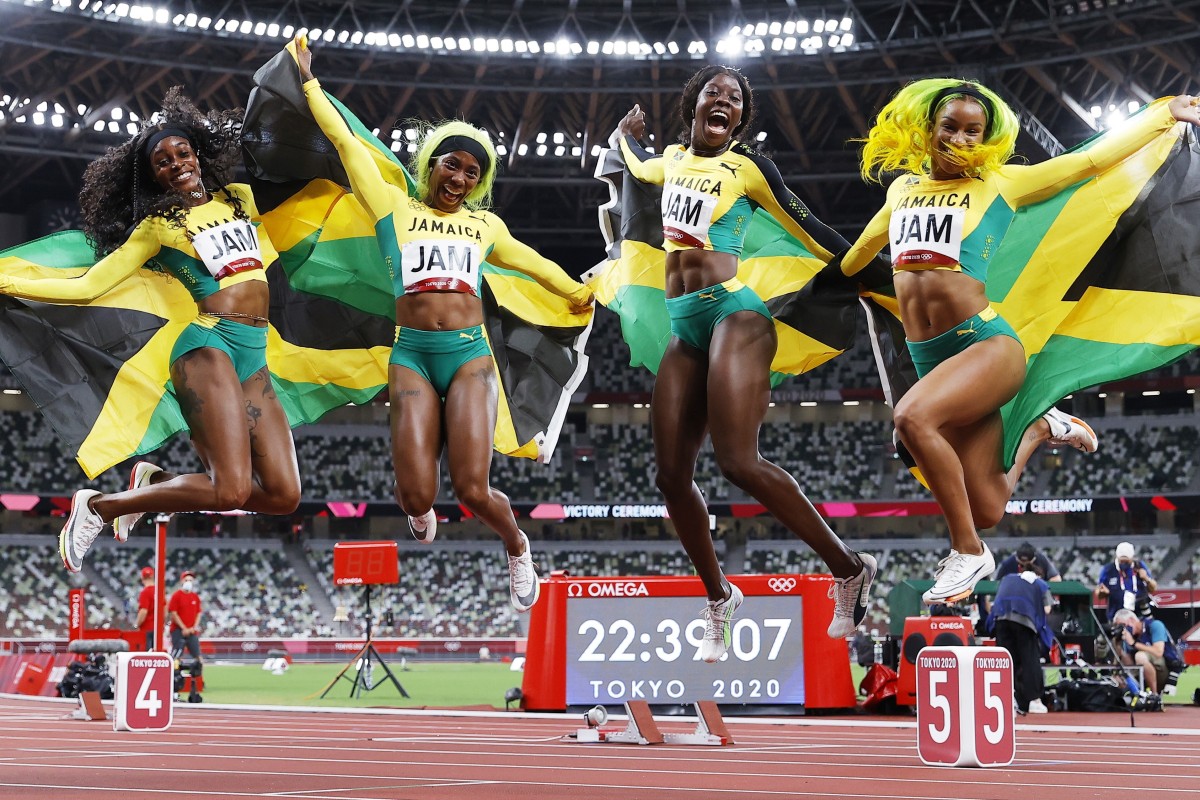 From left: Jamaican athletes Elaine Thompson-Herah, Shelly-Ann Fraser-Pryce, Shericka Jackson and Briana Williams celebrate after winning the Women's 4x100m Relay final of the Athletics events in Tokyo. Photo: EPA
The Olympics may have ended, but there's no doubt that many athletes have left their mark – and we're not just talking about medals.
From square-tipped acrylic nails to anime references, Olympians incorporated their own personal style into their preparation, competition and celebration at the Games.
Here are just a few athletes who competed in style this year – and the reasons for their quirky choices.
Siobhan Haughey's Olympics journey began with 3am cram sessions
Sarah Lee Wai-sze (track cycling)
Lee recently made history by becoming Hong Kong's first multi-Olympic medallist , and she may have gotten some luck from the mythical creature that accompanies the 34-year-old during her races.
In a previous interview, Lee said that a friend gave her the gift as a symbol of luck for her birthday one year. The star cyclist brought it with her to the 2019 Track Cycling World Championships, where she won gold.
Track cyclist Sarah Lee won a bronze medal for the women's sprint at the Tokyo Olympics. Photo: AP
Since then, the unicorn has symbolised perseverance and faith for the athlete, and the picture is accompanied with the saying, "Have faith in yourself."
The 26-year-old men's sailing gold medallist shaved and coloured his hair to resemble a character from Avatar: The Last Airbender. Aang, the series protagonist, is an air bender, meaning he can control the wind, much like Badloe does as he sails.
Gold medallist Kiran Badloe of the Netherlands is clearly a fan of the popular Nickelodeon cartoon. Photo: Reuters
In an Instagram post, the windsurfer from the Netherlands said, "This haircut is a tribute to the one and only true wind master. The avatar, the last air bender known to be alive. I hope the spirit of this great warrior gives me the power to sail well this week ... One day I dream of [becoming] a master of the wind myself, a true air bender."
All about star fencer Edgar Cheung
Shelly-Ann Fraser-Pryce (athletics)
Widely considered one of the greatest sprinters of all time, the Jamaican medallist is also known for her brightly-coloured hair. She has even started her own hair care company, called Shelly Beauty.
This year, the 34-year-old was part of the relay team that won a gold medal in the 4x100m race, where she sported bright, yellow-green hair that matched her country's flag.
Jamaica's Shericka Jackson (from left), Briana Williams, Shelly-Ann Fraser-Pryce and Elaine Thompson-Herah celebrate after winning the women's 4x100m relay final. Photo: AFP
Fraser-Pryce wrote about the historic win on Instagram: "The women on the podium represent so much for Jamaica ... We continue to show the world we are more than our past or our gender. Our contribution is significant and impactful. It took Jamaica 12 years to capture the relay gold but we did it!"
What do you know about Hong Kong's newest medallists?
Payton Otterdahl (shot put)
Even though the American athlete did not win a medal, he was still happy about placing 10th at the Tokyo Games and celebrated by striking a pose from the popular anime series One Piece – character Franky's signature "Suuuuper" pose.
The 25-year-old said in an Instagram post: "I had a SUUUUUUUPEEEEEEEEERRRRR time here in Japan! It wasn't the competition that I wanted to have, but I still gave it my all and finished 10th in the world."
Not only did the 27-year-old British diver win his fourth Olympic medal at this year's Games, but he continued making waves with his ritual of knitting and crocheting, which he has said helps him relax and be mindful.
Tom Daley knits an Olympic cardigan with the Games' signature rings. Photo: Reuters
Daley wrote about his cardigan on Instagram: "When I got to Tokyo, I wanted to make something that would remind me of these games. Something that I could say I had made in Tokyo, during the Olympics!"
The skater following her dreams - without help from the government
18-year-old Lee doesn't wear long acrylic nails just because they look good. In fact, in an interview with US news outlet NBC last week, the gold medallist said the nails actually motivate her to hold onto the uneven bars during her routines.
American gymnast Sunisa Lee purposefully wears square-tipped acrylic nails on the uneven bars. Photo: Reuters
"Whenever I miss the bar, it hurts really bad, so it makes me catch the bar. That's why I get them ... I have to catch the bar," she explained.
Sign up for the YP Teachers Newsletter
Get updates for teachers sent directly to your inbox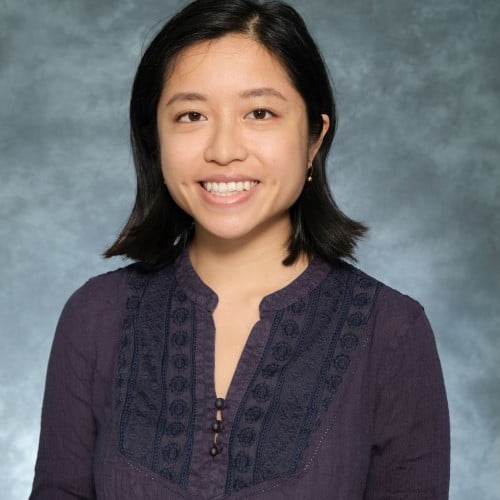 Esther worked as a teacher in the United States, Macau and Hong Kong before joining the Post in 2021. She has an interest in literature, mental health and the environment, amongst other issues important to teens today.
Sign up for YP Weekly
Get updates sent directly to your inbox