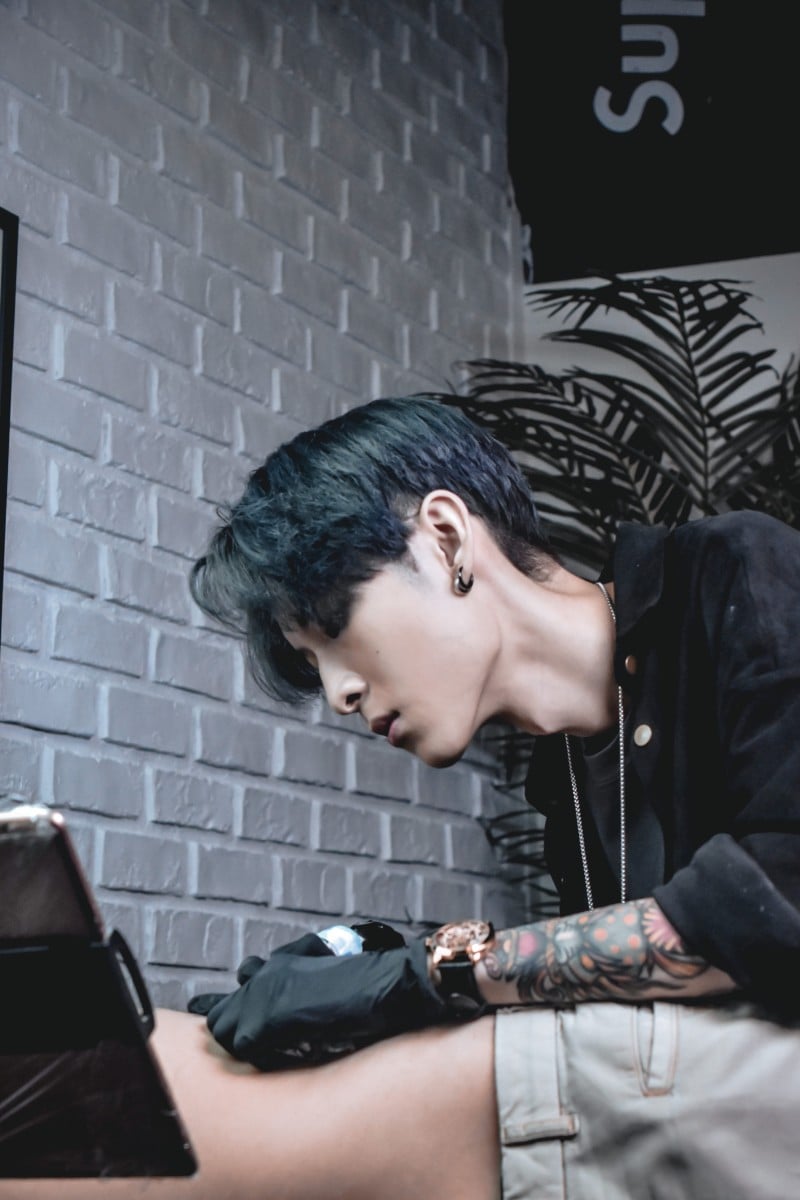 19-year-old Keith Ho is famous on Instagram and TikTok for his ink version of a character from popular manga series 'Kakegurui', and shares tips about becoming a tattoo artist

Every week, Talking Points gives you a worksheet to practise your reading comprehension with questions and exercises about the story we've written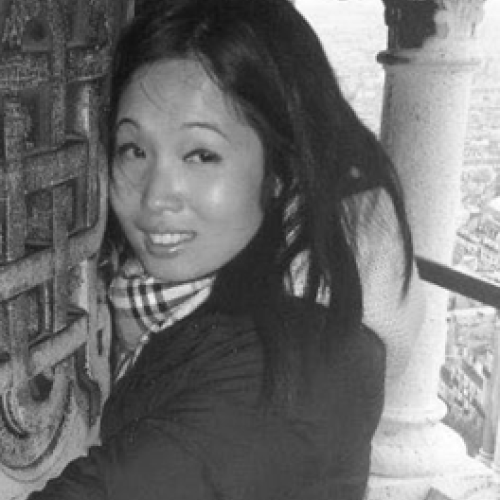 Doris worked in educational publishing, including the BBC and Cengage prior to joining the Post in 2018. She specialises in creating graphics and digital learning content, and has a particular interest in issues related to mental health and wellness.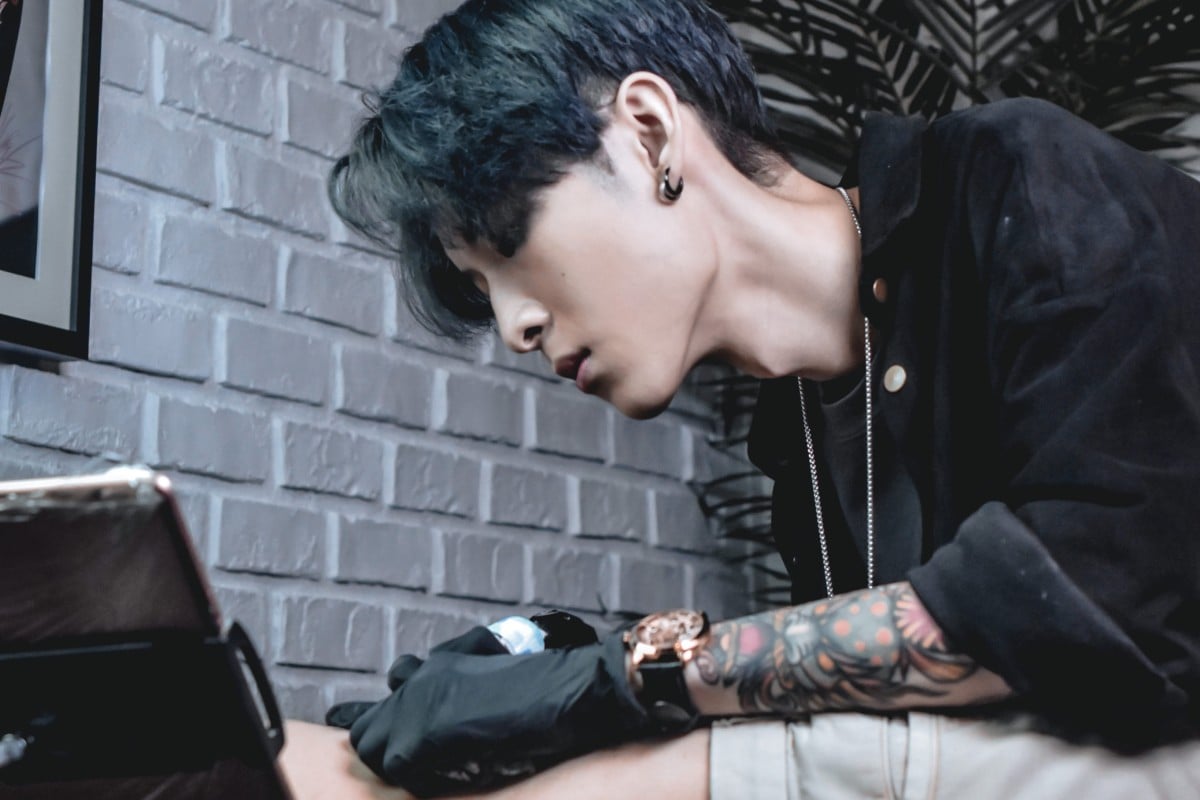 Keith Ho is a 19-year-old Singaporean tattoo artist, who became famous for his anime designs. Photo: Handout
The thick lines of black ink on Keith Ho's neck read "STRIVE" – and it accurately sums up his journey as one of Asia's most sought-after tattoo artists.
The 19-year-old Singaporean focuses on anime tattoos, and after opening his tattoo shop last year in the Lion City, he has seen an endless stream of customers looking to have Japanese anime characters tattooed on them.
Keith Ho's neck tattoo symbolises many of the difficulties he has had to overcome to get to where he is now. Photo: Keith Ho
But his success has come after years of a turbulent childhood fraught with abuse and debt.
"I was physically abused by my dad from a young age and would be severely punished for the most unreasonable things. Once, I accidentally dropped some burnt incense on someone at the temple, and when we got home, my father lit another and pressed it on my arm," he said, looking over his elbow at the spot where the burn has now faded.
"For the longest time, I was in limbo."
What to do when your parents are getting a divorce
Ho's parents divorced when he was seven. He spent the next five years shuttling between them, before leaving his abusive father and staying with his mum for good.
But still, the mental toll from years of physical abuse combined with his mum's debt from her then-failing business sent the teen into depression and a downward spiral.
"I started skipping school because I couldn't cope ... My grades were at the top of my cohort, but I didn't like my classmates. By then, I was so used to escaping from my dad that I still felt like running away," he said.
A tattoo of Itachi Uchiha and Sasuke Uchiha, siblings in the 'Naruto' manga series. Photo: @Keith.Inks / Instagram
He explained that his behaviour was likely a result of having post-traumatic stress disorder (PTSD), which happens when someone survives a frightening or distressing event, such as abuse.
"PTSD causes a fight or flight response, so when I was uncomfortable, I would run away to hide in a safe place."
It was in his safe place that Ho watched anime and began dabbling in different skills, becoming a modern-day Renaissance teen – drawing, building computers, learning animation and graphic design, and perfecting his cooking and make-up skills.
Venezuelan teen sells drawings on Twitter to buy food
At the time, Ho recalled how many of his friends were sporting tattoos, and he did not want to feel left out. As he started getting tattoos, he became interested in designing his own.
Tattooing became another hobby, but it soon proved to be a crucial turning point in the teen's life. For two years, he spent hundreds of hours poring over YouTube tutorials, and getting pointers from his own tattoo artists. He eventually found his forte in anime, and started a home studio where he gave free tattoos to build his portfolio. How did he get his big break?
"As soon as Netflix started releasing anime ... my business boomed," he said.
After his tattoo of a character from the popular Japanese manga series Kakegurui went viral, Ho's client base quickly expanded. Within a year, he amassed more than 25,000 followers on Instagram and 216,000 on TikTok. Riding on the wave of his success, the business-savvy teen decided to open his own tattoo shop last year.
Though he taught himself, he did not think this method would be appropriate for everyone.
"Don't go down the self-taught route because there's no one to tell you whether you're doing it wrong. Land yourself a good tattoo artist as a mentor, and do your due diligence," Ho said.
Ho added that many aspiring tattoo artists had misconceptions about the skills required for this industry.
"It irks me that so many people think tattooing is simple ... Watching enough Grey's Anatomy doesn't mean someone knows how to perform a surgery."
Canto-pop's AGA shares about her first jobs before she became famous
Even after all this work to build up your skills, it is not all glitz and glamour. He warns those who want to be tattoo artists that the industry is "hectic and toxic".
Long hours are the nature of this job – he usually spends up to 18 hours in his shop every day. As a result, he has also sacrificed his personal relationships.
But he would not have it any other way, and is even contemplating how to expand his business.
He knows tattooing is where he belongs.
"Whether my exes cheated on me, or my family was deep in debt ... Tattooing has never ... let me down," Ho said. "It will be a constant in my life no matter what I face."
Click here to download a printable worksheet with questions and exercises about this story. Answers are on the second page of the document.
Sign up for the YP Teachers Newsletter
Get updates for teachers sent directly to your inbox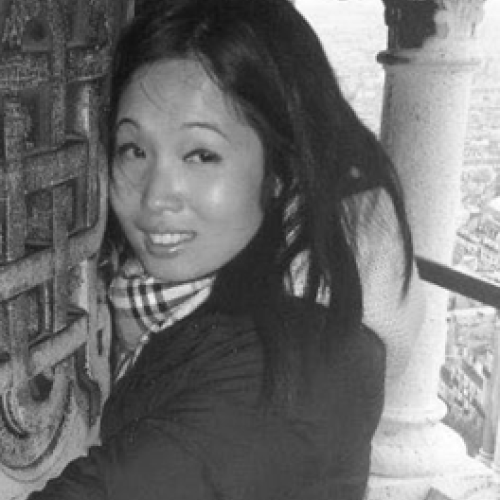 Doris worked in educational publishing, including the BBC and Cengage prior to joining the Post in 2018. She specialises in creating graphics and digital learning content, and has a particular interest in issues related to mental health and wellness.
Sign up for YP Weekly
Get updates sent directly to your inbox