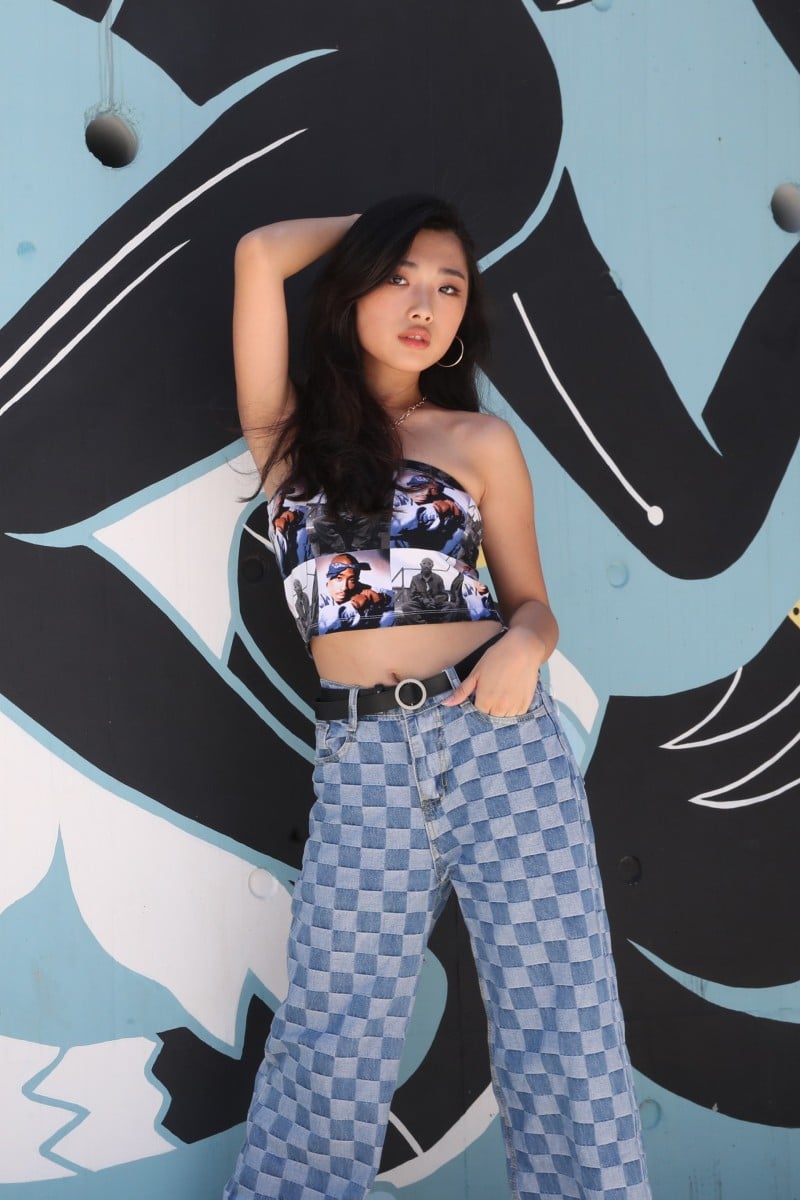 Match made in heaven: founder of eco-friendly Instagram thrift store Asian Angel on reducing Hong Kong's waste in fashion
Bell Chan Sze-ching says her second-hand shop has given her the chance to express her style while encouraging clients to be more confident in wearing what they want

Every week, Talking Points gives you a worksheet to practise your reading comprehension with questions and exercises about the story we've written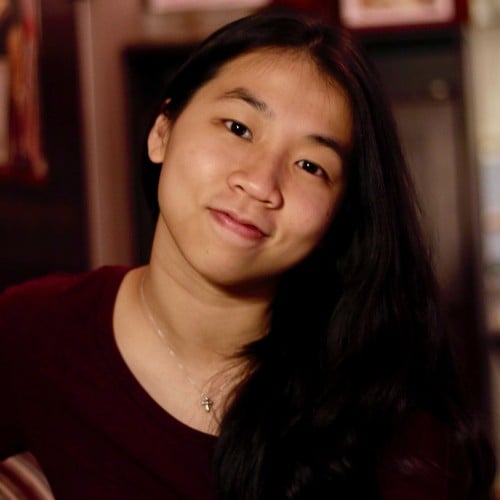 Yanni joined the Post in 2021. She has a bachelor's degree in communication and majored in international journalism. Previously, she worked at Reuters covering Hong Kong political news including the enactment of the national security law.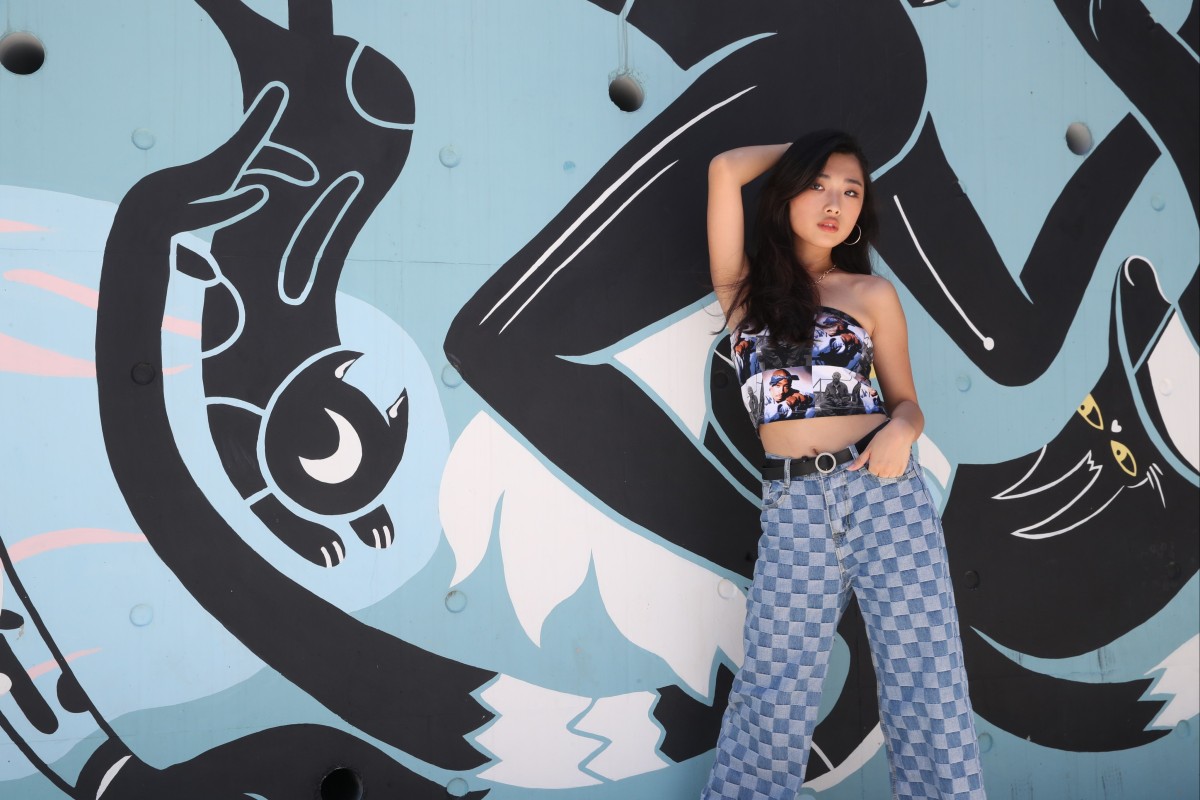 Bell Chan, owner of Instagram thrift shop Asian Angel, hopes to reduce some of the clothing waste that goes to Hong Kong's landfills. Photo: Edmond So
Bell Chan Sze-ching was sitting crossed-legged in bed one night last year, scrolling aimlessly on her iPad, and watching videos of people filling their wardrobes with second-hand clothes.
At some point while she was watching the videos, she had her eureka moment. The 21-year-old hastily grabbed a notebook and started scribbling down her thoughts.
"I called my boyfriend and talked for half an hour non-stop about my ideas," said the Hongkonger, recalling the first moments when her idea for a thrift shop was coming into shape.
Thrifting refers to shopping for clothes that someone else no longer wants. Some people like to buy these second-hand clothes at a cheap price and resell them for a profit. The trend has gained popularity overseas because it is cheaper and less wasteful than buying new clothes from a store. But it has yet to become widespread in Hong Kong.
Chan started with buying about 20 pieces of clothing on Carousell, an online platform for selling second-hand items. After two months of preparation, which included coming up with the brand name and designing the logo, she proudly announced the launch of her Instagram thrift store, Asian Angel, in March last year.
The best vintage and secondhand shopping tips from a thrifting addict
"It took me one week alone to come up with the shop name," she said.
The name Asian Angel combines her heritage with an element she sees a lot in her favourite Western clothing designs. She said her taste was inspired by the "Asian Baby Girl" look, which refers to the style of some Asian-American girls, who wear clothes and make-up that is typically bolder and showier than what is common in Hong Kong.
The final-year journalism student at a local university is one of many entrepreneurial Hong Kong teens who start businesses on social media so they can avoid paying hefty rents. Handmade jewellery and baked goods are some of the popular items on Instagram shops.
7 inspiring Hong Kong teens to follow on Instagram
But Chan did not want her business to just be focused on making money. She was inspired by a green activist who donated the proceeds from her brand to charities helping arctic animals. Chan also wanted her shop to do something meaningful for the environment.
In 2019, an average of 339 tonnes of textile waste went to Hong Kong's landfills every day, according to statistics from the Environmental Protection Department.
"Nearly my entire wardrobe consists of second-hand clothes ... There are so many clothes that do not need to go to our landfills. This matters a lot to me," she explained.
In addition to the cheap clothes that she buys off Carousell, Chan also resells items that have been donated by her friends. On her Instagram, she often posts tips for eco-friendly shopping, and tries to educate her followers about why this is important for the environment.
"I had few expectations of my shop at first. I was already over the moon when [my page] hit 100 followers," she recalled.
A year and a half after Chan started her business, Asian Angel now has nearly 10,000 followers, and has sold about 2,000 second-hand clothing items mostly to teen girls in secondary school or university.
Redress wants you to restyle your old clothes into new looks
As she interacted with her customers, she noticed many of them had little confidence about their looks.
"They always think they are fat, not pretty enough or not perfect," said Chan.
"I always tell my customers to just be themselves, and wear whatever they want," said the girl who was wearing a tube top and checkered wide-leg jeans during the interview.
She said her shop's clothing was generally a bit sexier and more revealing than Hong Kong's comparatively more reserved fashion style.
But Chan said she did not want the city's social stigma to restrain its young people from wearing what they wanted.
The business has also changed Chan in many ways. She described her previous self as a "loafer" with no goals for the future. But now, she is a different person.
"I enjoy the process of challenging myself to do new things. Even if I fail, I keep trying," said the shop owner.
Hong Kong students celebrate Asian pride with charity fashion show
She said she was grateful to have found her path when she was still young.
"Try as many new things as you want in your university years. Even if you fail, it costs you less than when you're doing it full-time," said Chan.
Her ultimate dream for her thrift store would be to have a physical shop, and she has applied to open a pop-up store in a mall next year.
"I'm thrilled about it, and can't wait for it to start," said the young businesswoman.
Click here to download a printable worksheet with questions and exercises about this story. Answers are on the second page of the document.
Sign up for the YP Teachers Newsletter
Get updates for teachers sent directly to your inbox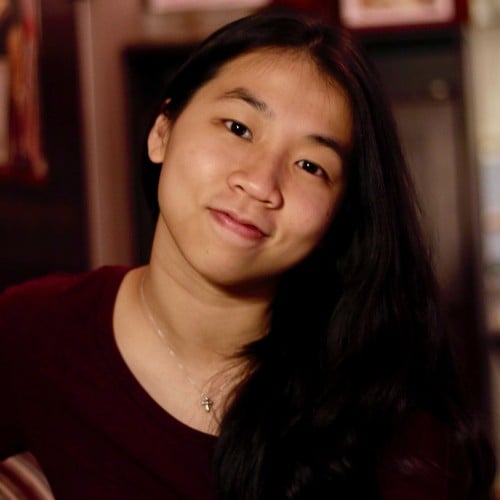 Yanni joined the Post in 2021. She has a bachelor's degree in communication and majored in international journalism. Previously, she worked at Reuters covering Hong Kong political news including the enactment of the national security law.
Sign up for YP Weekly
Get updates sent directly to your inbox