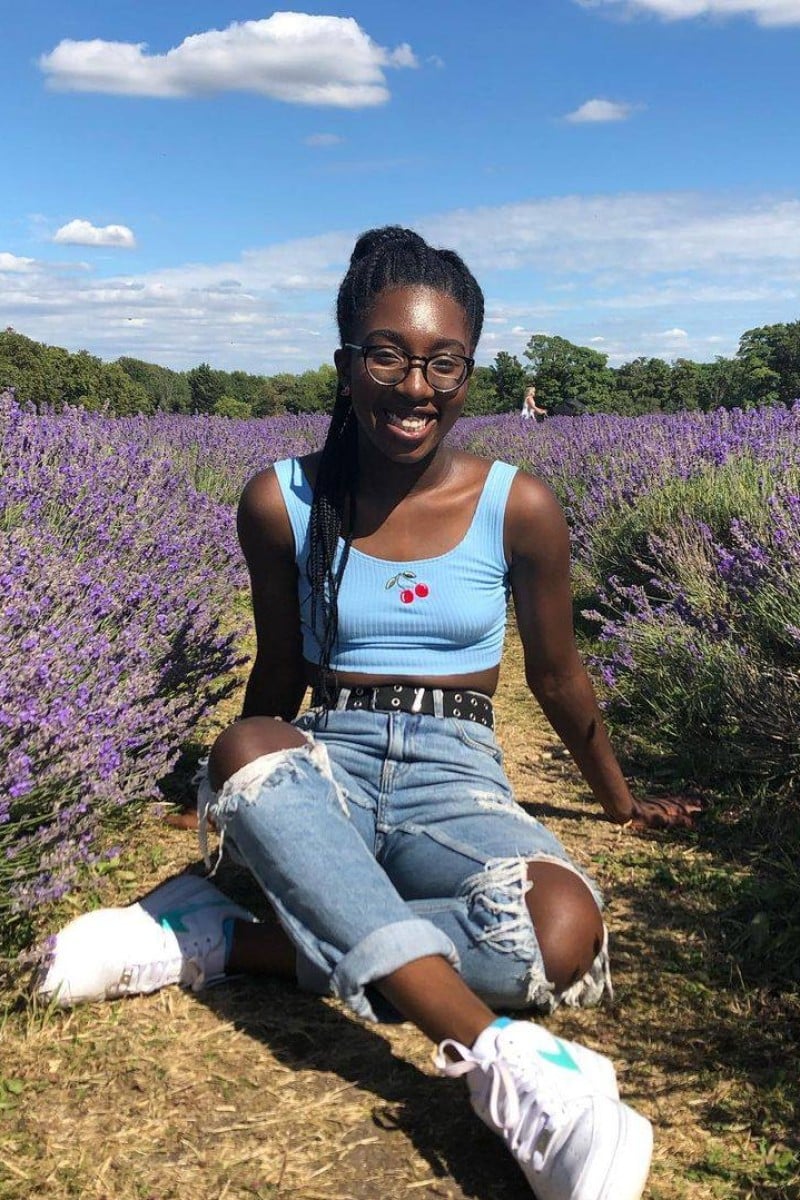 Speaking the language of dim sum and Canto-pop: British teen shares how learning Cantonese led her to start a YouTube channel
Grace Nijoku decided to learn the language so she could communicate with her friend's mother, who did not speak English

Though she has never been to Hong Kong, she is in love with the culture and watches shows like the hit 'Ossan's Love,' starring Mirror's Anson Lo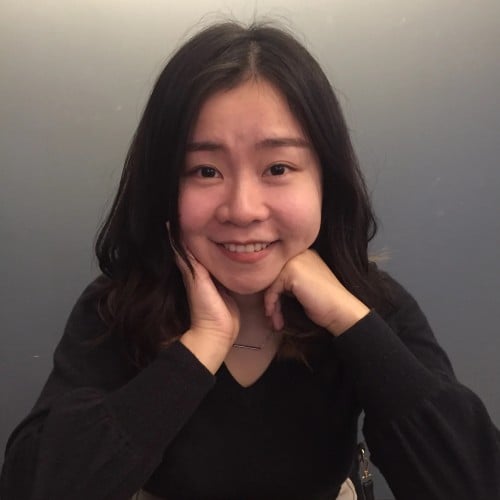 Kelly is a journalist from Hong Kong. She joined the Post in 2018, where she writes about Hong Kong's arts and culture, social welfare and the environment. She has a master's degree in Journalism from the University of Hong Kong.
British high school student Grace Nijoku, 17, is a self-taught Cantonese speaker and a Youtuber. Photo: Grace Nijoku
More than 9,000km away from Hong Kong, a 17-year-old British teenager – who has never been to Hong Kong or southern China – is on a mission to keep Cantonese alive, after having mastered the language herself online.
Five years ago, Grace Nijoku, born and raised in Britain, visited her friend's house in London and heard Cantonese for the very first time.
Cantonese phrases all about the world of texting
"Whenever I went over to her house, and whenever her mum would speak with my friend or her siblings, it was all in Cantonese," Grace said, adding that her friend's mother was from Guangdong province, in southern China.
"I just thought that the language sounded really fun."
She decided to learn Cantonese to communicate with her friend's mother, who did not speak English.
For most foreigners, learning Mandarin is considered much more useful than learning Cantonese. About 80 million people around the world speak Cantonese, while roughly a billion people speak Mandarin.
Cantonese is the most common Chinese dialect in Hong Kong. In mainland China, Mandarin is the official language, although many people in southern China also
speak Cantonese.
After Grace's first visit to her friend's house, she typed "Cantonese for beginners" into the YouTube search bar and started watching the tutorials she found.
5 spots in Hong Kong and what their names mean in Cantonese
On the internet, she also met Cantonese-speaking people who wanted to learn English.
Every week for five months, she would talk to those people in Cantonese on italki, an online language-learning platform.
But after some time, she began to feel discouraged.
"It was getting more difficult," she recalled, adding that there were not enough Cantonese-learning resources on YouTube, especially once she was trying to go beyond the basics.
For a few months, she stopped trying to learn the language, but she eventually noticed that Hong Kong videos were being recommended to her on YouTube, and realised Cantonese still held a special place in her heart.
"I just love the way it sounds. I love [Hong Kong] culture," she explained.
Instead of giving up on the language, she went back on italki. She also decided to make her own YouTube videos to share her experiences learning Cantonese.
The stories behind the strange names of Hong Kong street food
With about 30 videos, her channel has more than 35,700 subscribers since it started in early 2020.
One of the videos, in which she orders dim sum in London's Chinatown using fluent Cantonese, has more than 500,000 views.
Even though she has never been to Hong Kong, Grace has learned a lot about the city through learning the language. She is even a fan of Hong Kong shows, such as Ossan's Love.
Your go-to guide for Cantonese internet slang
Grace admitted to falling head over heels for the show's lead played by Anson Lo Hon-ting from the boy band Mirror. She also listens to music from Canto-pop artists such as Terrance Lam Ka-him as part of her daily routine to learn the language.
"I'd love to see Canto-pop come to the West, and have other people interested in it," she said, adding that she would be thrilled if it became as international as K-pop.
Now, her goal is to understand Hong Kong shows without reading the subtitles, and to be able to sing Canto-pop songs whenever she goes coeng k, a phrase in Cantonese slang referring to karaoke.
She hopes to one day experience Hong Kong's culture first-hand and speak Cantonese with locals. While she has yet to visit, she has already made friends with some British Hongkongers.
One of them, A Yuk, is also a YouTuber, and Grace has used her videos to practise Cantonese. They would sometimes meet in person to, for example, make classic Hong Kong dishes like stir-fried egg with tomato. Last month, Grace had a picnic with her Hongkonger friends.
"It was my first time being in a situation where I was with more than one Hongkonger, so multiple people were all speaking [Cantonese] at the same time," she said.
Canto phrases for talking about fandom culture
The dish that shocked her most at the picnic was the pairing of pineapple and sausage on a skewer, a common snack at Hong Kong school activities. Even though Grace found it strange, she still tried it and actually enjoyed it.
Grace has recently started doing a 90-day Cantonese challenge on her Instagram, where she records herself talking in Cantonese every day for one minute straight.
While many of her Cantonese-speaking friends have complimented her for being able to speak the language like a local, she remembers how difficult it was when she started.
"At the beginning, I was really terrible, and there were many times when I would speak to people, and I would just [use] the completely wrong tones – maybe I would swear back," she laughed.
Her biggest tip for people trying to learn Cantonese on their own is to always study while listening to a recording of someone speaking, since this will help them avoid getting the tones wrong.
Also, having a fluent speaker to practise with and correct their pronunciation is very helpful.
Check if your heart is in the right place with these Canto phrases
However, with Cantonese becoming less important on a global level, Grace said she was saddened to see that the language was dying.
"Even if the influence of Mandarin starts to get heavier in the coming years, just always appreciate Cantonese – try to protect it," she stressed.
"It's important that [young people] always love the language and just continue speaking it."
Click here to download a printable worksheet with questions and exercises about this story. Answers are on the second page of the document.
Sign up for the YP Teachers Newsletter
Get updates for teachers sent directly to your inbox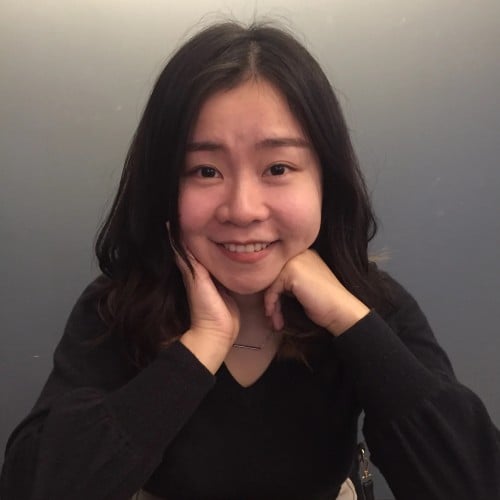 Kelly is a journalist from Hong Kong. She joined the Post in 2018, where she writes about Hong Kong's arts and culture, social welfare and the environment. She has a master's degree in Journalism from the University of Hong Kong.
Sign up for YP Weekly
Get updates sent directly to your inbox