The star track cyclist said that as a student, she would stay up until 3am to finish her homework, even after a full day of school and training

Find a trusted adult or psychologist to confide in to help you manage stress, she says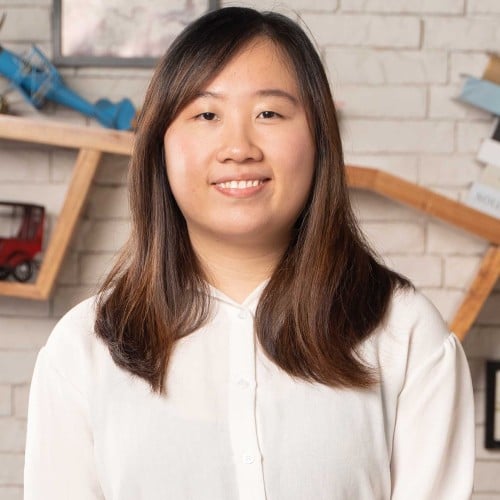 Sue joined the Post in 2021. She graduated from the University of Hong Kong with a double major in journalism and counselling.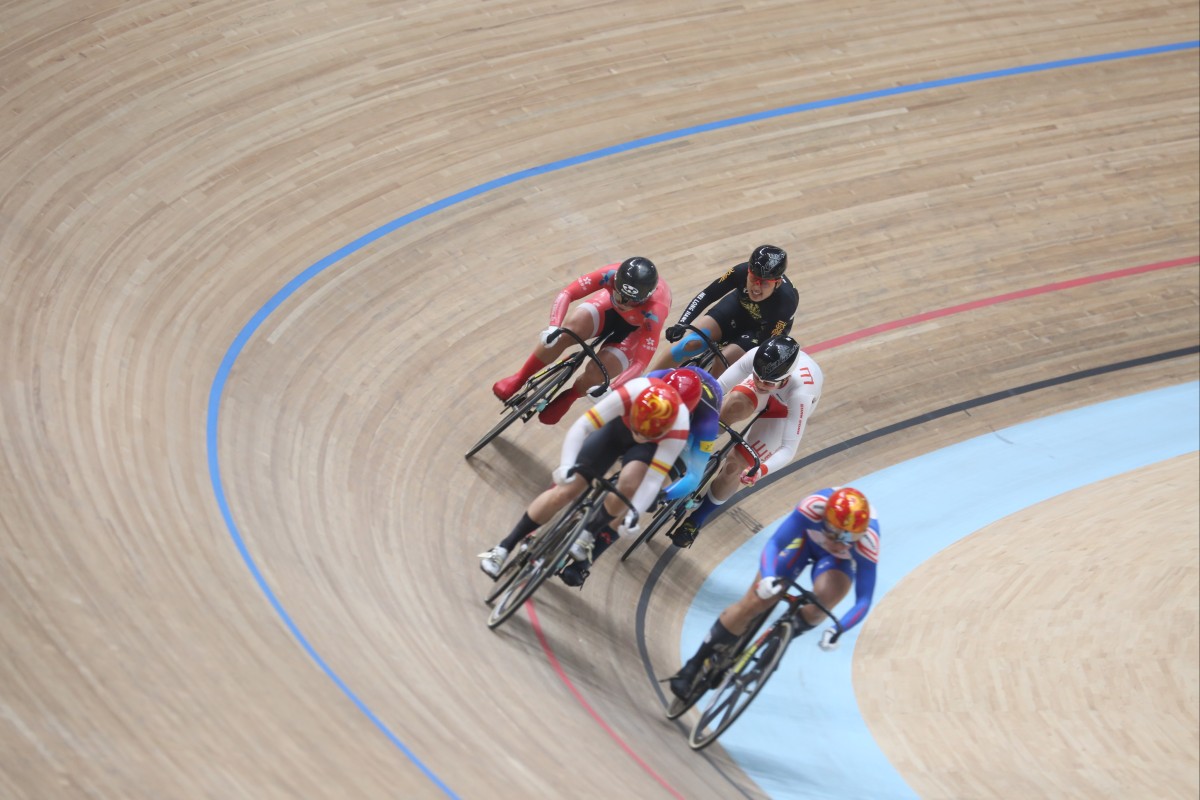 Sarah Lee Wai-sze (in red) said that being a student athlete is hard work and requires good time and stress management skills. Photo: Cycling Association
Hong Kong's top cyclist Sarah Lee Wai-sze remembers how she stayed up until 3am to do her homework when she was a student athlete, trying to break the misconception that playing sports is associated with poor grades.
During her school years at Leung Shek Chee College, the young athlete would get home at 8pm, after spending over 10 hours studying and completing cycling training at school. She would then continue to study late into the night.
What Sarah Lee overcame to become a star
"Being a student athlete is not an easy task. It is very tiring, as they have to strike a balance between study and training," Lee said in a meeting on Tuesday, organised by A.S. Watson Group Hong Kong Student Sports Awards.
Since 2005, the Awards have recognised outstanding student athletes from all primary, secondary and special schools across Hong Kong for their excellent performance in sports.
The 34-year-old two-time Olympic bronze medallist spoke to students about how she overcame the hardships she faced, her current university plans, and her advice for student athletes.
Sarah Lee Wai-sze pictured at Hong Kong Baptist University Affiliated School Wong Kam Fai Secondary and Primary School, where she gave advice to student athletes. Photo: SCMP/ Sue Ng
All too often, people look down on athletes, as they think people who do sports did not do well in school, said Lee. Obviously, she disagrees with this misconception.
"If we [the athletes] have a goal in mind, we can do better than other people … The process is much more important than the result. We should never define a person by their scores, and we should remember that it's never too late to learn."
Lee herself became a full-time athlete in 2004, after completing Form Five of secondary school. This year, she will return to campus to continue her studies as she pursues a Bachelor's in Creative and Professional Writing at Hong Kong Baptist University.
Siobhan Haughey's Olympic journey
"I hope student athletes can balance their studies and training. Not everyone has to become a full-time athlete, and sportsmanship can apply to school as well," she said.
For students who decide to pursue sports, her tips are to perfect the art of time management and to leave enough time to sleep, because athletes need high levels of energy to handle all their training and competitions.
As a track cyclist, she would train for up to eight hours every day to prepare for competitions that last less than one minute. Warm-ups alone take an hour.
"Stretching is as important as training," she stressed.
Sarah Lee Wai-sze poses with her medals from the Tokyo Olympics and the National Games. Photo: Chan Kin-wa
Even during the 20-minute break between her training sessions, Lee wouldn't waste time. Instead of checking her phone, she would take a moment to concentrate on herself, self-reflect and think about how she could perform better.
"If you really focus on one thing, you will find that 20 minutes is never enough. The process of thought allows us to do better," she said.
When asked how she deals with stress and a less-than-perfect performance in competitions, Lee suggested confiding in a trustworthy person.
What you need to know about gold medal winner Edgar Cheung Ka-long
"You can always talk to teachers or social workers, someone that is capable of giving you helpful advice," she said.
She recalled that before every competition, she would visit a psychologist to discuss her goals and other possible outcomes. If she said, "My goal is to win two medals in these games," the psychologist would bring her down to Earth by saying something like, "Then, you should start thinking about what to do after losing."
People gather to watch a live broadcast of the 2020 Olympics in Causeway Bay to show their support for Lee. Photo: SCMP/ Dickson Lee
From conversations like these, Lee learned how to prepare for failure, which helped her quickly pick herself up after discouraging moments.
"Winning glory for this city is my biggest motivation," she said. "I do my best in every competition."
Sign up for the YP Teachers Newsletter
Get updates for teachers sent directly to your inbox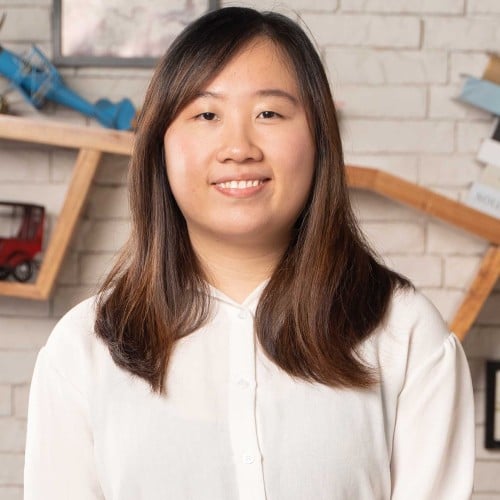 Sue joined the Post in 2021. She graduated from the University of Hong Kong with a double major in journalism and counselling.
Sign up for YP Weekly
Get updates sent directly to your inbox