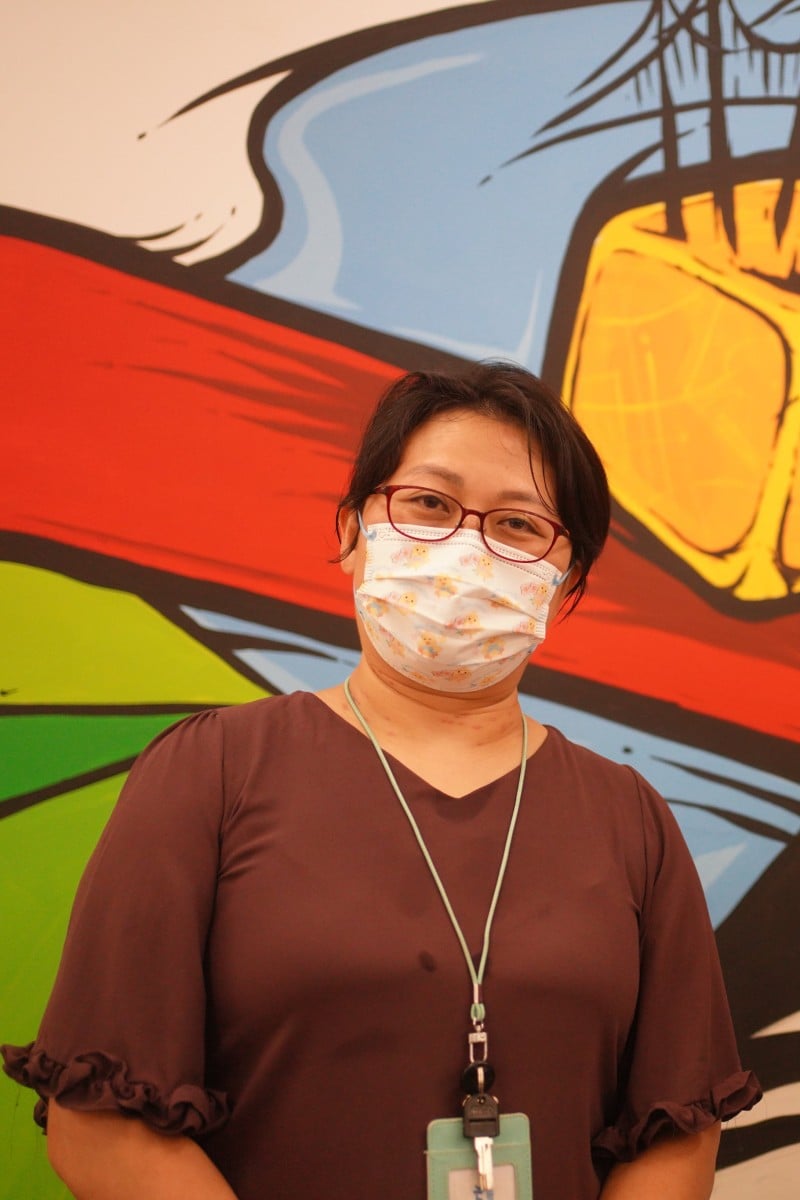 How an ADHD diagnosis helped one Hong Kong family understand each other better
It can be difficult to have a parent with mental illness, because of a lack of mental health resources and the high cost of medication

Symptoms of ADHD can include impulsivity and inattentiveness, and can lead to problems with patience, concentration and organisation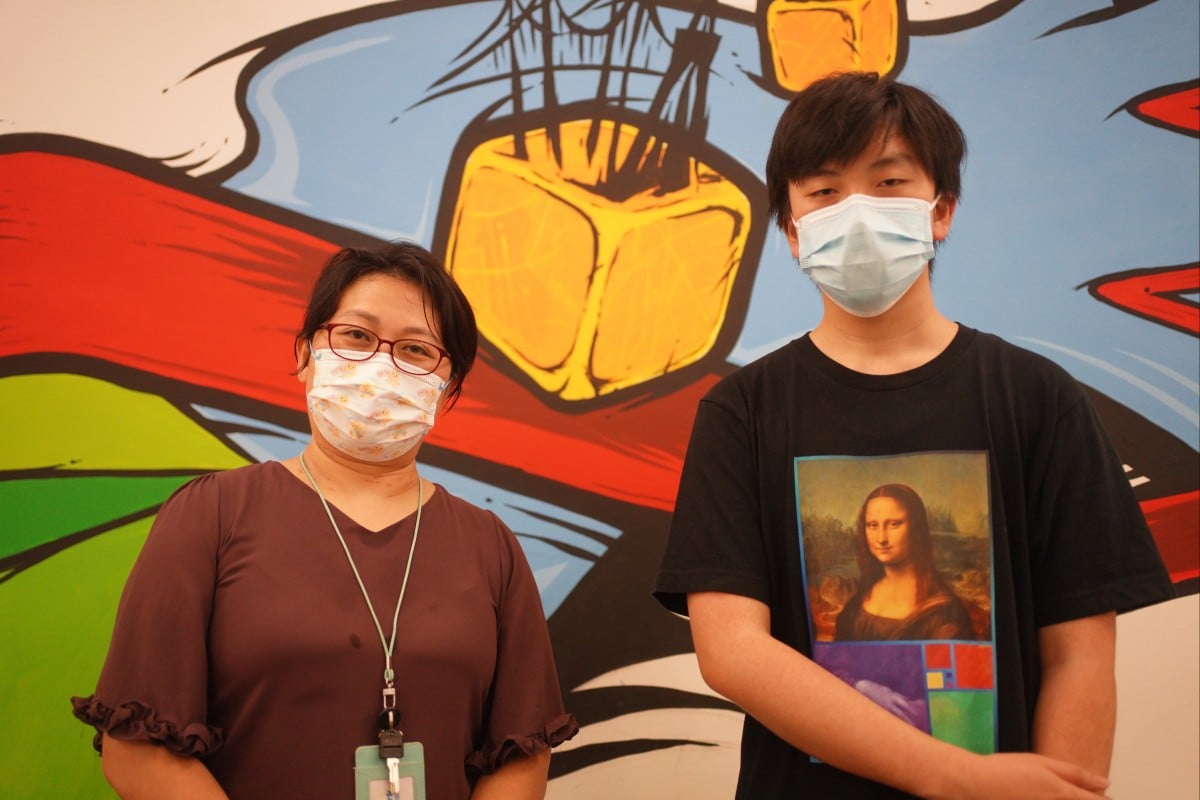 Pat Cheung Fung (L) and her son Harry Cheng Kwan-ho both have ADHD. They said that their diagnoses help them understand each other better. Photo: SCMP/ Winson Wong
Harry Cheung Kwan-ho still remembers when even the smallest things would trigger his mother's anger.
"Once, I forgot to finish my homework, and my mum was so angry that she tore my paper into pieces," the 18-year-old Hongkonger recalled.
His mother, Pat Cheung-fung, did eventually stick his assignment back together, but it was not until she started receiving treatment for depression and attention deficit hyperactivity disorder (ADHD) that she had more control over her emotions.
Living with ADHD: when your mind is your biggest distraction
When Cheung, now 47, first experienced depression in 2005, her business was not doing well, and she was struggling to take care of Harry.
ADHD symptoms include impulsivity, as well as inattentiveness and hyperactivity, according to the Department of Health's website. This can cause difficulties with patience, concentration and organisation.
Harry and his younger brother, who is now 16, have also since been diagnosed with ADHD.
"When I was little, I did not understand what ADHD was and had no concept of how to live with it. But since I have grown up, I now understand what was going on between me and my mum," Harry said.
Cheung and Harry, along with Harry's younger brother, have ADHD. They say their diagnoses have resulted in more tolerance in the family. Photo: SCMP/ Winson Wong
A review published in 2017 in the journal Current Opinion in Psychology revealed that 15 to 23 per cent of children worldwide live with a parent with mental illness. While Hong Kong has some initiatives addressing mental health for teens and adults generally, there is not much discussion about children whose parents have mental health issues.
Even as her son got older, Cheung recalled: "Sometimes, I would break down at home, and my son would give me tissues."
In 2008, she was diagnosed with ADHD, but support was limited.
Girls are underdiagnosed with ADHD, and it causes stress later in life
"I showed some symptoms of ADHD when I was a child, but at the time, we knew nothing about it," she said.
Hong Kong does not recognise ADHD for people older than 18. As a result, unless they were diagnosed before the age of 19, public hospitals do not provide ADHD medication to adults, forcing them to go to private hospitals.
While Cheung's sons can get their medication from the public hospital, she must go the private route for hers. According to the mother, public hospitals charge about HK$100 for three months' worth of ADHD medication, but some private hospitals charge HK$80 just for one pill. This has been a huge financial burden for the family, who spends about HK$6,000 every month on medicine and private psychological services.
What is 'revenge bedtime procrastination', and how do you defeat it?
Despite the costs, the medicine has made a difference.
"Before my mum took medication, she would become very emotional – just a small thing could easily trigger her," Harry said.
"Taking medication is like when short-sighted people wear glasses to see clearly," his mum said. Despite the side effects, she felt the medication helped her concentrate, control impulses and follow through with tasks.
Esther Wong, a clinical psychologist with mental health charity Mind HK, explained that when parents' mental health issues were left untreated, their children struggled to know what to expect from their parents and could become wired to constantly look out for problems.
Cheung showed signs of ADHD as a child, but wasn't diagnosed until she was an adult. Photo: SCMP/ Winson Wong
While not every child of a parent with mental health issues is bound to have the same condition, children often copy their parents' responses to stressful situations.
"At the same time, a child's neurological pathways are still elastic … this is why early intervention is really important," the psychologist said.
The difficulty, however, is a lack of adequate mental health resources.
"And what do parents go home to? Even more stress. Rather than going home to communicate or rest, they're going home to make sure their children's homework is done," Wong said. "All parents are doing … is just surviving."
How to help a friend with ADHD
"A single social worker at school cannot handle everything – they're already overworked," Wong added.
Both Harry and his mother agreed that the government needed to better educate the public and provide more support for adults with ADHD.
For Cheung, getting treatment has also helped her better understand how to help her sons.
The problem with toxic positivity
"If they forget to bring something or are easily distracted, I don't blame them because I have also gone through the same experiences," the mother explained.
Harry shared that his ADHD made it difficult to complete his homework on time.
"Especially if it was something I did not want to do … I would just leave it. For example, I hated writing when I was a kid, so I did not want to do any homework."
People with ADHD may have a hard time remembering to do their homework, especially if it is for a subject they do not like. Photo: Shutterstock
But when his mother explained that he needed to have strong Chinese and English skills to achieve his dream of becoming a scientist, Harry's grades in those subjects began improving. Cheung understood that people with ADHD could be motivated if their tasks were connected to their interests.
Now, Harry is in his first year at the Hong Kong University of Science and Technology, studying biology and chemistry.
"[Our experience with ADHD] has built more tolerance in our family, since we aren't so quick to blame each other for mistakes," he said.
Click here to download a printable worksheet with questions and exercises about this story. Answers are on the second page of the document.
Sign up for the YP Teachers Newsletter
Get updates for teachers sent directly to your inbox
Sign up for YP Weekly
Get updates sent directly to your inbox