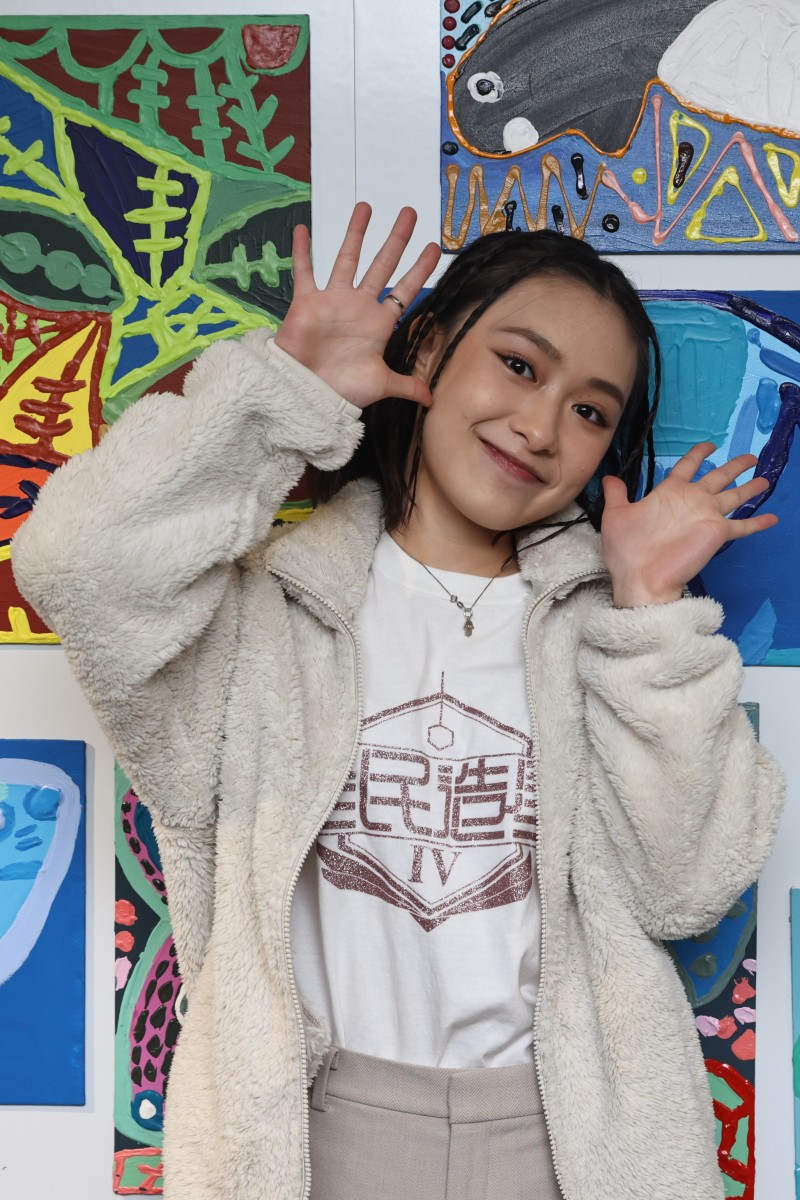 On hit Hong Kong show, ViuTV's King Maker IV, Siu Mai has been eliminated but the teen says she already 'won the world'
At 16, Tsang Yip-kiu – whose nickname is Siu Mai – is one of the youngest contestants to have been on the show responsible for launching Hong Kong boy band Mirror

She talks about auditioning for the popular talent competition show without telling her parents and how she proved to them that she would not fall behind on her studies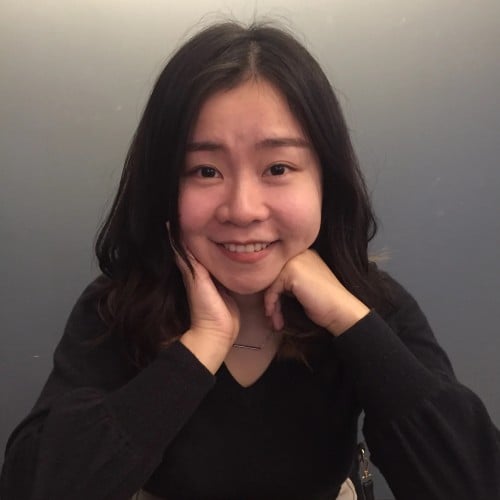 Kelly is a journalist from Hong Kong. She joined the Post in 2018, where she writes about Hong Kong's arts and culture, social welfare and the environment. She has a master's degree in Journalism from the University of Hong Kong.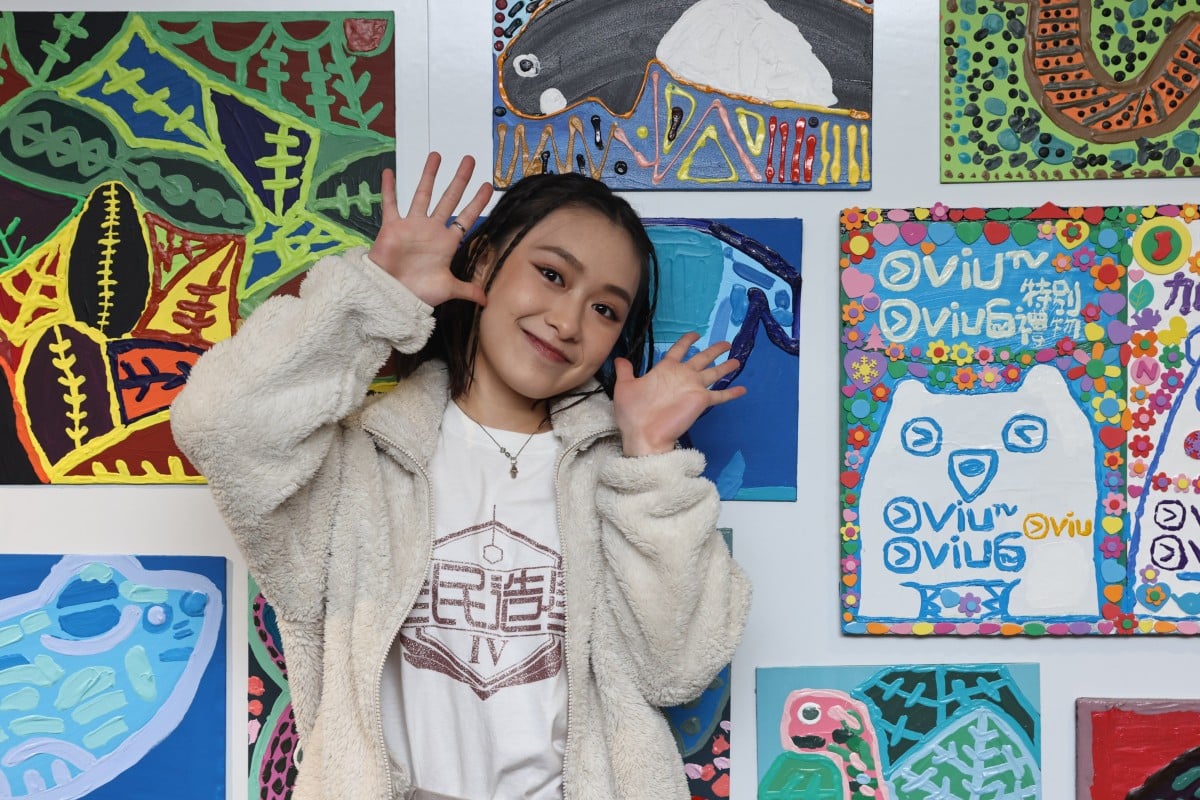 Tsang Yip-kiu, known as Siu Mai, has been eliminated from King Maker IV but remains in many Hongkongers' hearts. Photo: K.Y. Cheng
As 16-year-old Tsang Yip-kiu met the press for the first time in September as one of 96 contestants on a popular talent competition show, the teen was struck by a comment the show's producer directed at her.
For the bubbly Form Four student, who is known as "Siu Mai" because of her love for the Hong Kong snack, a lot was at stake. This past summer, she auditioned for ViuTV's King Maker IV show which saw more than 4,000 people putting their dance moves, vocal cords and other talents to the test – but she did not tell her parents.
Her mother was sceptical when she broke the news that she had made it onto the television show, dismissing the teen's "unrealistic dream" of becoming a pop star.
"She said I couldn't just abandon my studies because of the show," Yip-kiu told Young Post.
Yip-kiu was just another face in a sea of contestants at the press conference, until the show's producer, Wong Wai-kwan – who is commonly known as "Fa Jie" and famous for her blunt remarks – pointed to her.
The teen recalled the towering Wong telling her, "I remember you – you're tough. You have your own ideas."
From girl groups to 'King Maker', Kira Chan proves her doubters wrong
Yip-kiu, one of the competition's youngest contestants, was elated. One of the most important people on the show remembered her – from the thousands who had auditioned.
"Many people think I look gentle, but she saw the tough side of me," she said.
Since her debut on King Maker – the show that produced the phenomenally popular boy band, Mirror – the teenage girl has captured the hearts of Hongkongers with her amiable demeanour and boundless energy.
Even some of the show's staff have publicly declared their love for her, saying in an episode that they were members of a "Siu Mai Concern Group" – a joke about social media groups that are actually dedicated to the tasty street food. The teen's fandom has its own name, Dim Sum Ji, which means "little dim sum" in Cantonese.
Tsang Yip-kiu, more commonly known as Siu Mai, is one of the youngest contestants to have been on ViuTV's King Maker show. Photo: ViuTV Hong Kong
Yip-kiu's dream of becoming a performer started when she was a Form One student.
"At that time, I really liked some K-pop girl groups, such as GFriend. I was curious about what it would be like to be a trainee," she said.
Earlier this year, ViuTV announced that the aim of its new season of King Maker would be to form a girl group with the winners. When one of Yip-kiu's brothers told her about this, she knew she had to give it a shot.
"He was just kidding, but I was serious," recalled the teen.
Tyson Yoshi on how boarding school shaped his music – and his name
She submitted the application form without informing her parents in advance, knowing that they probably would not support her dream because she was still a student.
After she was chosen to join the show, she told her parents, and they reacted as she expected.
"They were nervous and worried about whether I would still be able to go to school," said the teen, who attends a school in Causeway Bay.
Her mother made a deal with her. If she wanted to join the show, she needed to be one of her form's top 10 students in three subjects – which was not an easy feat.
In the end, the aspiring star made it happen. But that was the result of balancing her time between completing her school work and preparing for the competition.
For months, practice sessions for the show would sometimes last until 3am, making it difficult for her to concentrate and learn. But whenever she did not have to record or practise, she used every minute to study hard.
As her parents saw her hard work pay off on television, they became a bit less disapproving. When their relatives recognised Yip-kiu on the ViuTV show, she remembered her mother proudly saying, "This is my daughter."
Her mother has even given her advice on how to handle criticism from people online.
"They don't know you, so they can say anything about you without taking responsibility," she recalled her mother advising. "But people around you know who you are. So just be yourself."
Singer Jace Chan shares how she overcame self-doubt
Last week, the teenage contestant's fans had their hearts broken when ViuTV aired the episode of her elimination. But when she received the bad news, she was not the one who was shedding tears.
Rather, the other contestants were crying for her – a reflection of how popular she was.
"I heard some snivelling as I walked out of the studio. Some were even from the other team," she said.
Her coach in the show was Joey Leung Cho-yiu, a well-known actor. But when their team lost to the one they were competing against, Leung had no choice but to eliminate nine contestants from his team – one of them was Yip-kiu.
Leung said during the show that he decided to let her go because he did not want the competition to keep her from getting her education. But there was more to the story as they chatted off-camera after the elimination was filmed.
"He told me I could explore acting and other areas instead of trying to be in a girl group that focuses on singing and dancing," Yip-kiu said. "He promised to continue teaching me."
R&B artist Gareth.T on his music journey, and producing an 'honest' album
Leung kept his promise and invited her to contribute ideas as an assistant producer for a skit on the show even after she was no longer a contestant.
"I am thankful to Leung. He never left out anyone in his team," she added.
Now that her journey on the show is over, her next goal is to study environmental science in university. She has prioritised it above pursuing a career in the entertainment industry.
On being eliminated from the competition, the teen said, "I already won the world with the support I received, so it wasn't that hard to leave."
bubbly: 活潑的 – (Of a person) full of cheerful high spirits

at stake: 有風險 –At risk

audition: 試鏡 – An interview for a role or job as a singer, actor, dancer, or musician, consisting of a practical demonstration of the candidate's suitability and skill

sceptical: 懷疑的 – Not easily convinced; having doubts or reservations

elated: 興高采烈的 - Ecstatically happy

dismiss: 對…不予理會 – Treat as unworthy of serious consideration

blunt: 直截了當的 – (of a person or remark) uncompromisingly forthright

feat: 功績 – An achievement that requires great courage, skill, or strength
Sign up for the YP Teachers Newsletter
Get updates for teachers sent directly to your inbox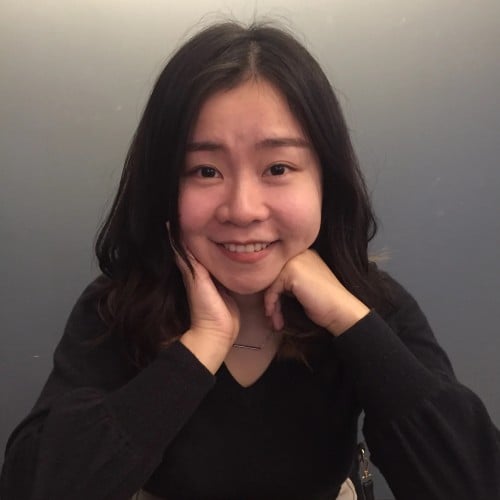 Kelly is a journalist from Hong Kong. She joined the Post in 2018, where she writes about Hong Kong's arts and culture, social welfare and the environment. She has a master's degree in Journalism from the University of Hong Kong.
Sign up for YP Weekly
Get updates sent directly to your inbox