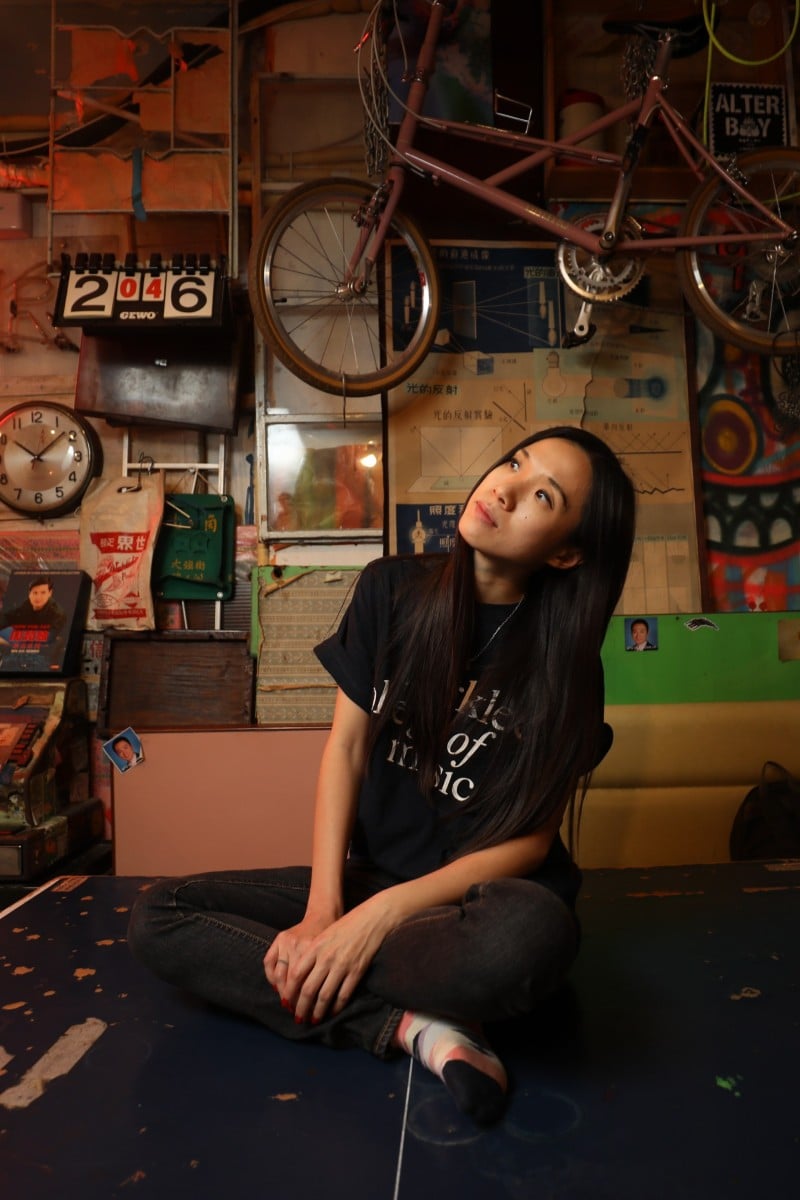 Wontonmeen hostel uses pieces of Hong Kong culture to preserve dying traditions and a gentrifying neighbourhood
Patricia Choi, owner of the venture in Sham Shui Po, has gotten creative to keep her brainchild alive, offering unique staycations for Hongkongers to learn about the district and meet new people

Every week, Talking Points gives you a worksheet to practise your reading comprehension with questions and exercises about the story we've written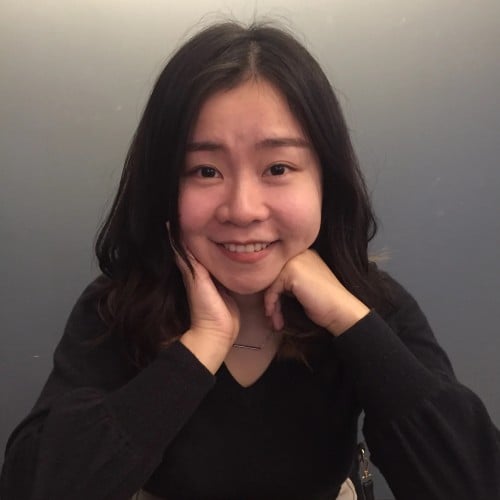 Kelly is a journalist from Hong Kong. She joined the Post in 2018, where she writes about Hong Kong's arts and culture, social welfare and the environment. She has a master's degree in Journalism from the University of Hong Kong.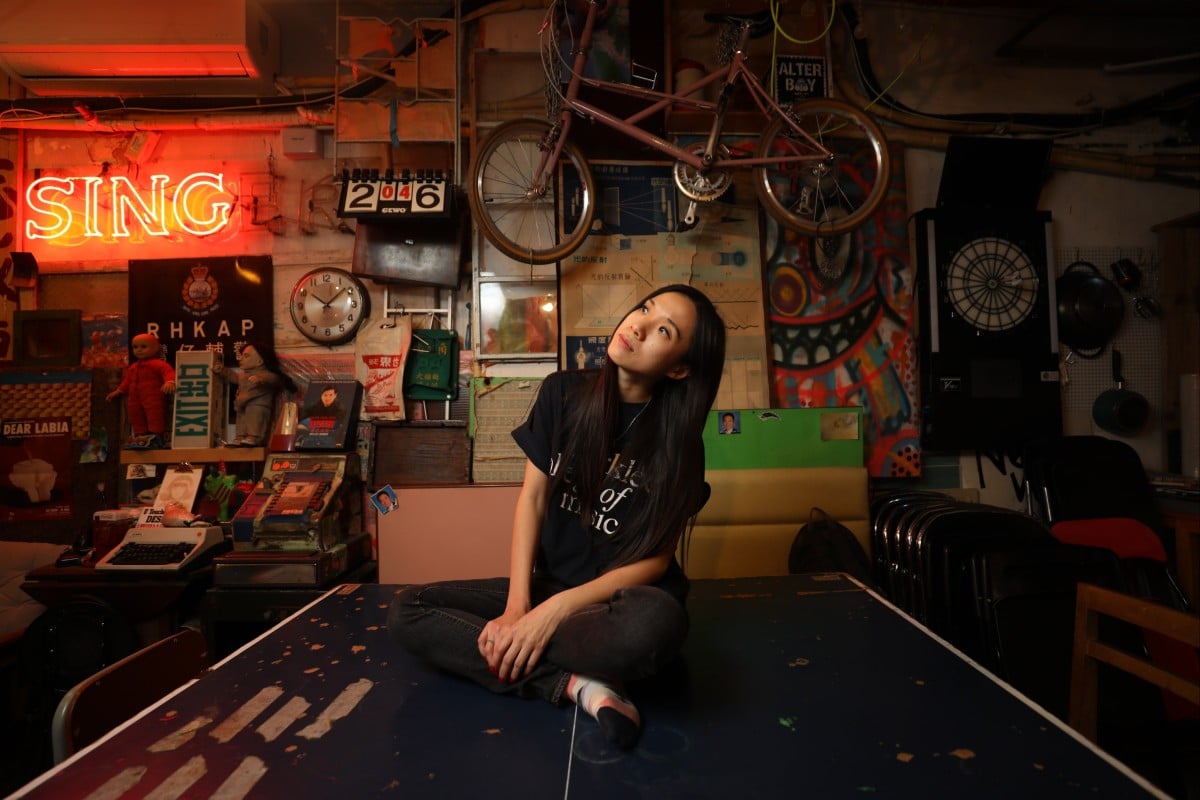 As the Sham Shui Po becomes increasingly gentrified, Patricia Choi hopes Wontonmeen can help preserve the neighbourhood's history and culture. Photo: Xiaomei Chen
Eight years ago, former interior designer Patricia Choi Pui-yee turned an 11-storey family property into a creative hub in Sham Shui Po. Called Wontonmeen, it is an edgy hostel offering guests a time-capsule experience with Hong Kong elements from the 1970s and 80s – from woodcraft, to old cinema seats and neon signs.
But Choi's eclectic establishment only recently opened to the public again, after nearly two years of downtime amid the coronavirus pandemic.
She has had to get creative to keep her brainchild alive, renting sections to other businesses and even converting part of the premises into a shelter for the homeless.
Choi's gritty faith is in line with the conservation spirit of Wontonmeen, centred on preserving historical aspects of the Sham Shui Po neighbourhood.
Sham Shui Po is home to this quirky independent bookstore
Before the pandemic, the 42-year-old was an avid backpacker who valued the aesthetics and warmth of hostels. Her travels led her to open her own premises.
"At that time, there weren't any hostels in Hong Kong that were affordable, yet special," she said, recalling how the concept of Wontonmeen came about a decade ago.
"In hotels, you don't have the chance to get to know each other and interact. I have always liked small spaces."
At Wontonmeen, beds are stacked in a zigzag manner, resembling the so-called caged homes in subdivided flats of Hong Kong's poorest. There are two dormitory rooms, and each houses five bunk beds.
"For people who travel solo, this design answers their needs," Choi said, adding the bed's gates allowed for better ventilation, and for guests to hang clothing.
The name Wontonmeen is a nod to wonton noodles, which Choi said reminded her of her beloved city.
At the hostel, visitors will find a buzzing communal space used as a live music venue and pantry for guests to interact. In one of the three suite rooms, dozens of cassette tapes are mounted on a wall, ramping up the retro vibe.
"Things about Hong Kong have always piqued my interest," Choi explained. "I find beauty in things that are considered ugly by other people. On this point, I'm quite stubborn," she added, citing as an example woodturning, a traditional craft that involves carving shapes out of a rotating piece of wood.
Swinging from past to future – the evolution of Hong Kong play areas
Choi recalled bumping into an elderly man in the district as he dumped his woodturning pieces. The forlorn artist felt his art was a dying tradition in the city.
But Choi thought otherwise, brought the items home and opened a small exhibition for the artisan in 2012.
These collectibles from the neighbourhood made Choi's hostel stand out. For her, Wontonmeen serves as a museum that records the city's past.
When the pandemic hit last year, Choi had to close down the business, renting out most of the space to local start-ups, a church and a running club. Its iconic patio was leased as a working area for local artists. For about six months, Choi also worked with a local NGO and opened part of the hostel to accommodate homeless people.
Viet Street serves fresh food, good fortune to Hong Kong's low-income elderly
Last month, Wontonmeen relaunched as a hostel again. Choi came up with a weekend staycation package for locals to relive the thrill of meeting new people. Besides accommodation, the package includes a cultural tour of Sham Shui Po during the day and a jazz gig at night.
All slots were booked when the promotion launched.
Choi also came up with 12 themed staycations inspired by 90s local film 12 Nights, about a relationship's 12 stages.
Her first concept is the "Single Hostel" promotion, aimed at singles and featuring group games, music therapy, a live music show and a guided tour of the district. Future concepts will include romance, conflict, compromise, boredom and – at the end – break-up.
"I hope [visitors] will be able to have a journey of self-discovery and form a community with others," she said.
She is also working with a local conservation group to document the neighbourhood's gentrification through infographics on Wontonmeen's website.
Meanwhile, a neon sign with the word "Sing" lights up the hostel's live music section. The display used to read "Singer", a sewing machine brand, and Choi had collected it from a nearby store after it closed.
This perhaps captures the essence of Wontonmeen – putting together bits and pieces from history for a fresh start.
Choi said: "There's still a lot I can do to conserve the neighbourhood and to protect the underprivileged and our collective history."
Click here to download a printable worksheet with questions and exercises about this story. Answers are on the second page of the document.
Sign up for the YP Teachers Newsletter
Get updates for teachers sent directly to your inbox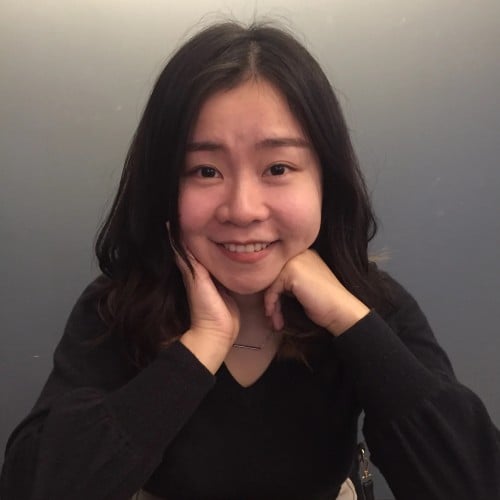 Kelly is a journalist from Hong Kong. She joined the Post in 2018, where she writes about Hong Kong's arts and culture, social welfare and the environment. She has a master's degree in Journalism from the University of Hong Kong.
Sign up for YP Weekly
Get updates sent directly to your inbox