9 best gifts from Hong Kong brands for your Christmas shopping
Tired of getting your friends and loved ones the same things every year?

Check out our list of unique, locally-made presents that are sure to impress, from Hong Kong-scented candles to Cantonese slang on T-shirts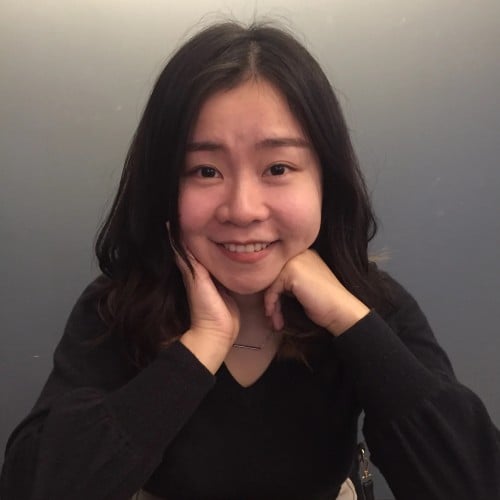 Kelly is a journalist from Hong Kong. She joined the Post in 2018, where she writes about Hong Kong's arts and culture, social welfare and the environment. She has a master's degree in Journalism from the University of Hong Kong.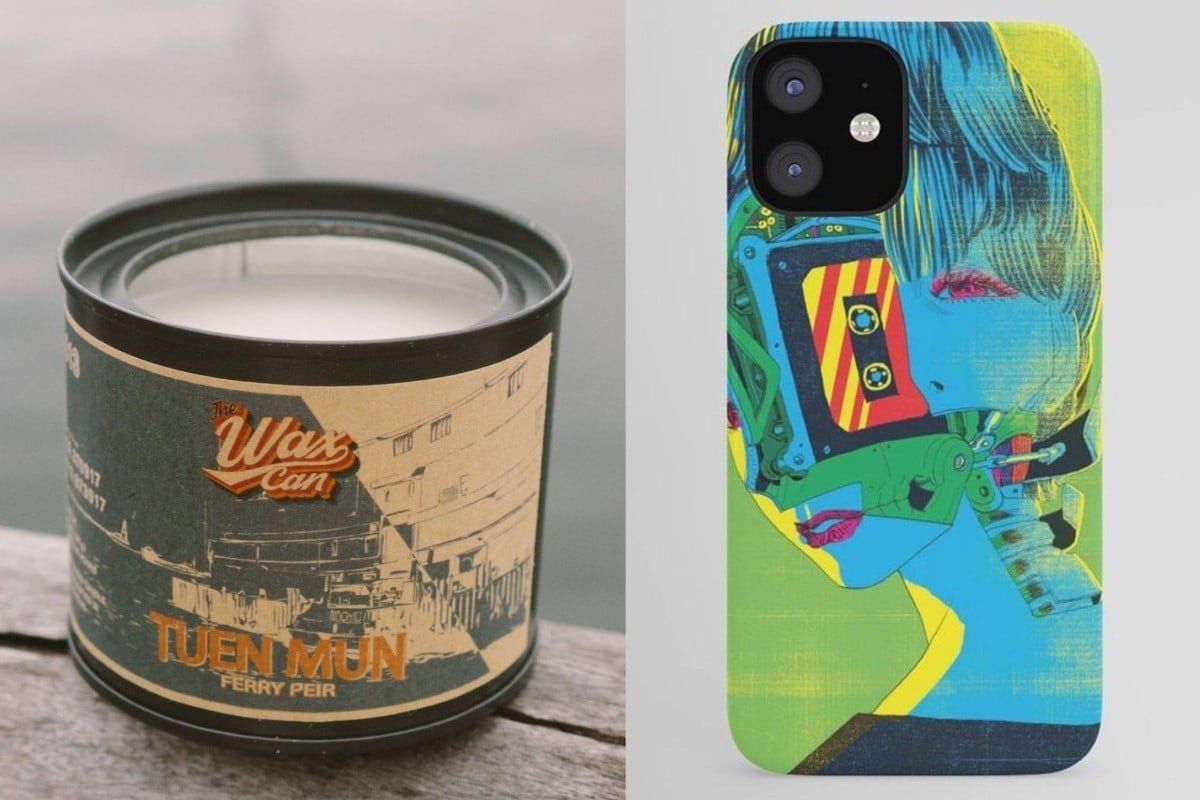 Surprise your loved ones with gifts that truly reflect how unique the city is. Photo: The Wax Can, Kong Kee
The most wonderful time of year is upon us, though some of us might be having a not-so-wonderful time looking for unique presents for our loved ones. For anyone running out of interesting gift ideas, we've got you covered with our list of Hong Kong brands with locally-made products.
7 of the most Instagrammable spots to visit in Hong Kong this Christmas
Local candle store The Wax Can crafted this unique Hong Kong-themed scented candle called Tuen Mun Pier. Photo: The Wax Can
Tired of all the unoriginal scents that seem to be at every candle shop in the city? Well, say goodbye to lavender, pumpkin spice and vanilla. Local candle shop The Wax Can is on a mission to capture the authentic smells of Hong Kong – from their Tuen Mun Pier candle to weirder ones like Dad's Smelly Sock. But be careful of their smelly scents, as they might be better as prank gifts.
Other popular candles from the brand include School Picnic in Fall and Rainy Camping Day. Some might awaken nostalgia – Vintage Lift and Classic Barber Shop. The store has also rolled out two Christmas-themed candles – Santa's Snack and Santa's Sock.
Jewellery from OYTY Studio
The designers behind OYTY Studio use the city's cent coins to create unique accessories. Photo: OYTY Studio
While 20-cent coins seem worthless today, two local designers, Oscar Yeung and Tim Yeung, are turning them into bracelets, necklaces, rings and even watches.
Oscar got the idea for this from his lucky cat coin bank. His family used to collect all kinds of coins, and he decided to put them to good use by transforming them into artistic trinkets. You can also choose the year of the coin for your piece.
Your Christmas waste recycling guide
Camel's vacuum flask is uniquely made to handle your hot tea, coffee and Chinese medicine. Photo: Camel
Founded in 1940, Camel is probably the city's most iconic vacuum flask brand. Its appeal is not only its distinctive design, but also its functionality.
Instead of using stainless steel, Camel uses glass to build the inside of its flasks. This way, you don't need to worry about the potential of metal leaching into your tea, coffee or Chinese medicine. Its newest collection comprises a variety of wintry colours.
Cantonese slang T-shirts and accessories from Fool of a Kind
Hongkongers love their Cantonese slang, so how about some T-shirts that incorporate the city's phenomenal lingo?
Founded by a group of Cantonese slang enthusiasts, Fool of a Kind does a fantastic job with translating Cantonese culture into a collection of visually stunning T-shirts and other goodies. The brand uses handwritten typography and lighthearted graphics in an East-meets-West style.
'Eating screws' and other Cantonese slang all about entertainment
Phone cases from Dragon's Delusion
Dragon's Delusion phone cases are unlike any other you will see elsewhere. Photo: Kong Kee
Your loved ones likely don't need another Casetify phone case, so we recommend these designed by local artist, Kong Kee, the creative mind behind Hong Kong's very own cyberpunk animation project, Dragon's Delusion.
Using a striking colour palette, these designs tell imaginative tales of historic figures like Qu Yuan and Qin Shi Huang as they take on new lives in 1960s Hong Kong where cyborgs, robots and humans live together.
If you are on the hunt for functional yet affordable skincare products made in Hong Kong, Factiv is the brand for you. Known for its minimal packaging and its motto, "No fairy tales", all of its products are transparent with their ingredients. After all, its name is a combination of "fact" and "effective".
There is also a QR code on each product so customers can read the science behind it – the detailed efficacy of each ingredient and the formulator's notes explaining how the product works.
If a Christmas gift isn't really 'you', you need to learn the art of regifting
Cards, postcards and prints from Alvin C.K. Lam
Not everyone wants (or needs) the latest gadget or trendy jewellery. Consider gifting a card instead, and you can fill it with words of affirmation.
Local artist Alvin Lam is known for creating hand-drawn illustrations of the city's iconic neighbourhoods, while penning the stories of interesting locals, such as a mahjong set maker, a birdcage craftsman and a chestnut seller. His drawings are available as postcards, greeting cards and prints.
He also has a collection of hand-drawn Christmas cards specifically designed for this year. Some concepts include Gingerbread Men in Masks and Santa Getting a Covid Test.
Stationery, toys and more from Lion Rock Press
A double-sided puzzle – which side will you start with first? Photo: Lion Rock Press
The family-run business specialises in Hong Kong-themed gifts, stationery and games. It has everything from one-of-a-kind wooden toys to puzzles, hiking gear, eco-friendly products, customised souvenirs and more.
Candles, cards, towels and more from Tiny Island
Looking for more Hong Kong-themed candles, prints and cards? Tiny Island, known for its aesthetically-pleasing hand-printed maps of Hong Kong, also creates beautiful prints, cards, towels and candles featuring the city's vibrant neighbourhoods.
Sign up for the YP Teachers Newsletter
Get updates for teachers sent directly to your inbox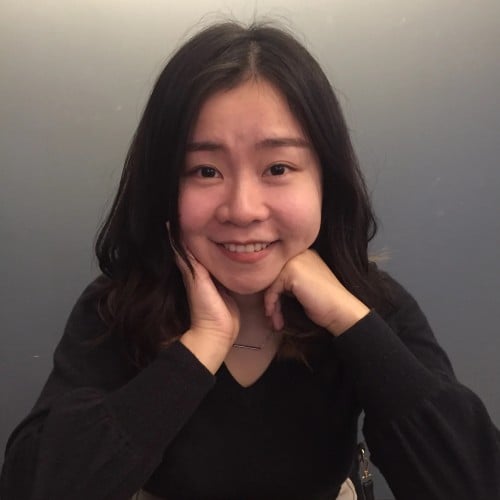 Kelly is a journalist from Hong Kong. She joined the Post in 2018, where she writes about Hong Kong's arts and culture, social welfare and the environment. She has a master's degree in Journalism from the University of Hong Kong.
Sign up for YP Weekly
Get updates sent directly to your inbox