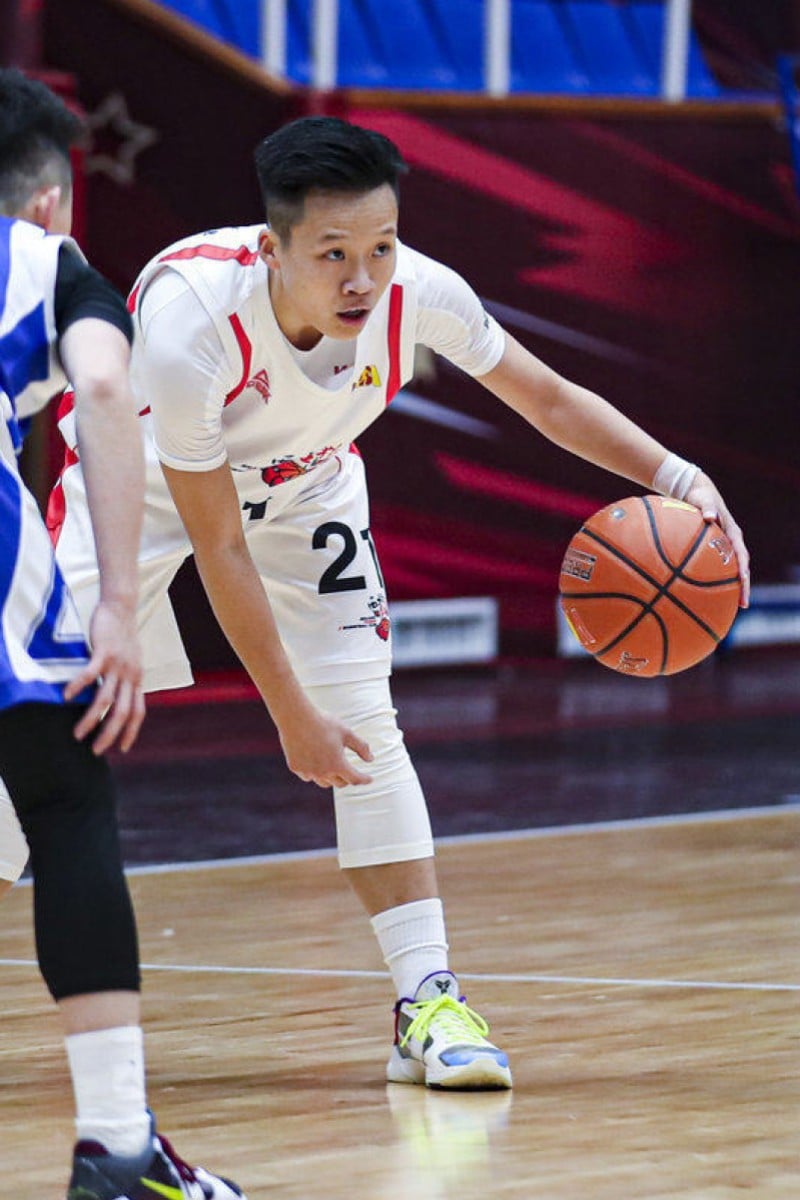 How Hong Kong's first female professional basketball player made her dreams come true
After years of dedication and overcoming a painful injury, Li Tsz-kwan signed with Shaanxi Tianze, part of the Women's Chinese Basketball Association

Every week, Talking Points gives you a worksheet to practise your reading comprehension with questions and exercises about the story we've written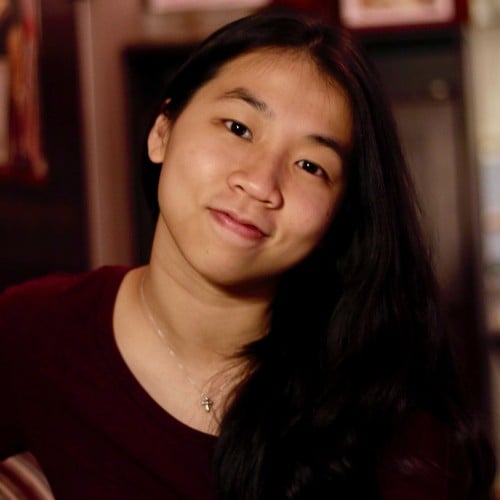 Yanni joined the Post in 2021. She has a bachelor's degree in communication and majored in international journalism. Previously, she worked at Reuters covering Hong Kong political news including the enactment of the national security law.
Li Tsz-kwan (right) is the first Hong Kong female basketball player to make it to the "Chinese NBA", playing for the team Shaanxi Tianze. Photo: Osports
While basketball player Li Tsz-kwan was training for a big game in university, her father was admitted to the hospital due to a heart condition. But he hid the news from his daughter, not wanting to worry her right before her big game and school examinations.
Just before his operation, he told her she must go ahead and play the game – which would go down in Li's memory as the most memorable game she has ever played.
"He wouldn't let anything affect me playing basketball," she said. "My dad was in critical condition. I played with such mixed feelings that I just burst into tears right after I finished the game."
Hong Kong Olympic medallist Sarah Lee talks about her journey
Li never forgot how much hope and support her father has given her since she was a little kid.
Now, at the age of 26, Li has won accolades in several basketball competitions in Hong Kong and has represented the city in two Asian Games.
In October, she scored a slam dunk by becoming the city's first professional female basketball player. She was signed by Shaanxi Tianze, part of the Women's Chinese Basketball Association (WCBA), a top-tier professional women's basketball league in mainland China.
Li Tsz-kwan is the first Hong Kong female basketball player to make it to the WCBA. Photo: Osports
Li's introduction to the game started when she first tossed a basketball around with her family. That marked the day the sport began to grow in her, becoming a passion, and now, her career.
Her life began to revolve around training in primary school, when she joined her school's basketball team. In Primary Five, the coach at Heep Yunn School spotted her potential and recruited her to the team. The girls' secondary school in Kowloon City has been crowned the Hong Kong Island and Kowloon Interschool Basketball Competition (Division One) girls champions 15 years in a row, and has even been nicknamed "the unbeatable team".
What you should know about Edgar Cheung Ka-long
Making the move was very stressful, and it took her some time to adapt to the new routine of training almost every day. But Li was committed, and put her all into playing basketball.
While her peers spent time travelling with their families during school holidays, she was occupied with working out, dribbling, shooting, rebounding and passing. She pushed herself so hard that she would often end up with sore muscles.
"I did not travel with my family for seven years because of training," said Li, saying the hard work shaped her into someone who does not give up easily. She went on to become captain of her team at Polytechnic University, while also playing in local women's league matches for the team Wellborn.
Li's passion for basketball started when she was just a kid, but she never thought she could turn it into a career. Photo: Osports
She was finally forced to take a break in 2015, when an injury took her off the court for six months. It was one of the most difficult times for the devoted player. At first, she thought that she had sprained her ankle in practice, just one day before the start of the league season. But the pain was unbearable and wouldn't go away.
After a month, her coach asked her to get an X-ray, and she discovered it wasn't just a sprain; she had a bone fracture in one of her toes. Her doctors suggested surgery but she took a gamble, choosing to recover on her own rather than risk an operation. Determined to make a full rebound, she sat on the sidelines for half a year, watching her team and supporting them as they competed in major games.
"I wanted to play so bad!" she said.
Siobhan Haughey's secrets for Olympic success
Despite injury and hardship, Li never thought of giving up her beloved sport until the Covid-19 pandemic hit and left her frustrated. Competitions were cancelled for two years. It was a critical time, as she had just graduated and needed a full-time job.
"People usually turn their interests into a career, but my interest is playing basketball, and it didn't sound like a promising job," said Li.
In Hong Kong, playing basketball will always be an amateur option for athletes, as there is no professional league. She eventually became a teaching assistant, but did not stay in the job for long. While playing the sport part-time, she joined the Red Bull Reign Basketball Tournament in 2019, becoming the Hong Kong cohort champion and 1st runner-up in the world championships. These wins sparked an idea in her mind: why shouldn't she consider a full-time career in basketball?
Li quit her job as a teaching assistant to pursue her dream of going pro in the mainland. Photo: Osports
After discussions with her family and coaches, she decided to stake it all on one throw. She resigned from her teaching job and embarked on a solo journey to mainland China in May this year in search of an opportunity.
Despite her fame in the Hong Kong sports community, Li was a nobody when she arrived in the mainland. But after five months of training with three different teams, she scored a contract with Shaanxi Tianze and started her first season at the women's counterpart of the "Chinese NBA".
Local Paralympian calls for more support for people with disabilities
"It shows local players aren't as bad as people think," she said, adding that if more resources were available for the women's team, she could see them reaching the same levels of success as male teams.
"In the future, I want to see a Hong Kong professional women's basketball team participating in the WCBA."
Click here to download a printable worksheet with questions and exercises about this story. Answers are on the second page of the document.
Sign up for the YP Teachers Newsletter
Get updates for teachers sent directly to your inbox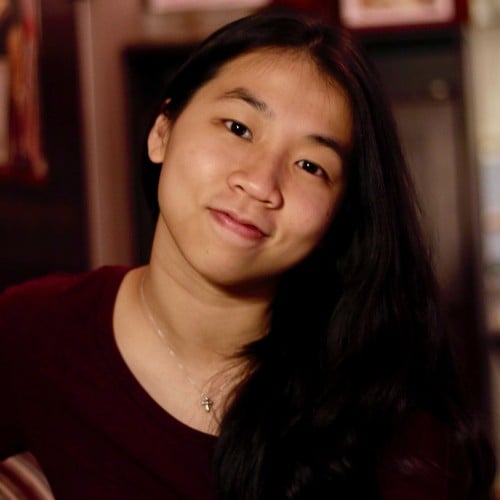 Yanni joined the Post in 2021. She has a bachelor's degree in communication and majored in international journalism. Previously, she worked at Reuters covering Hong Kong political news including the enactment of the national security law.
Sign up for YP Weekly
Get updates sent directly to your inbox