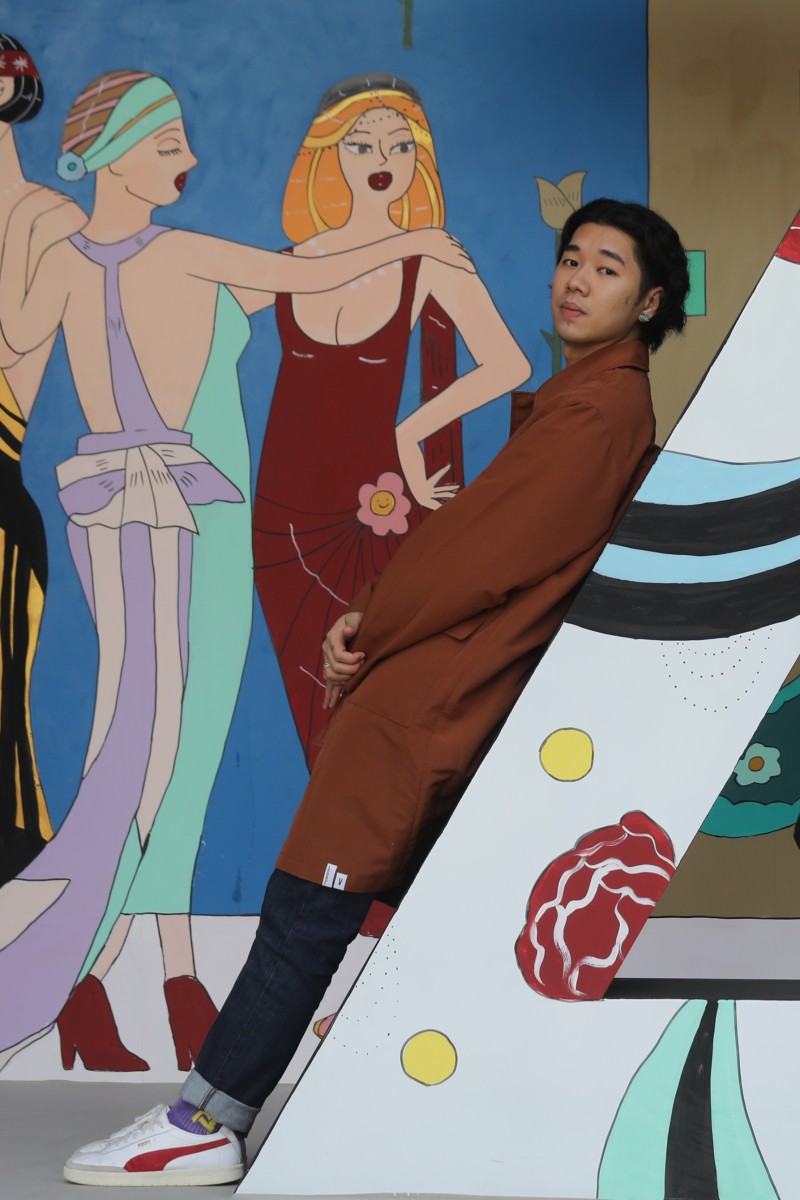 When the illustrator was still a student at Baptist University, he was hired to create a graphic for the American singer's performance at the 2017 Super Bowl

But he explains that it wasn't the ticket to success he had expected – it took many more years before he found his niche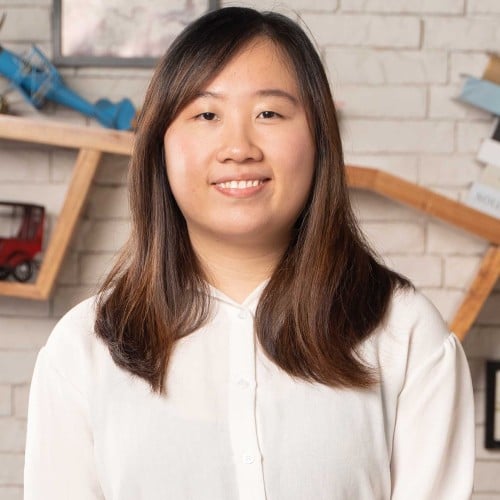 Sue joined the Post in 2021. She graduated from the University of Hong Kong with a double major in journalism and counselling.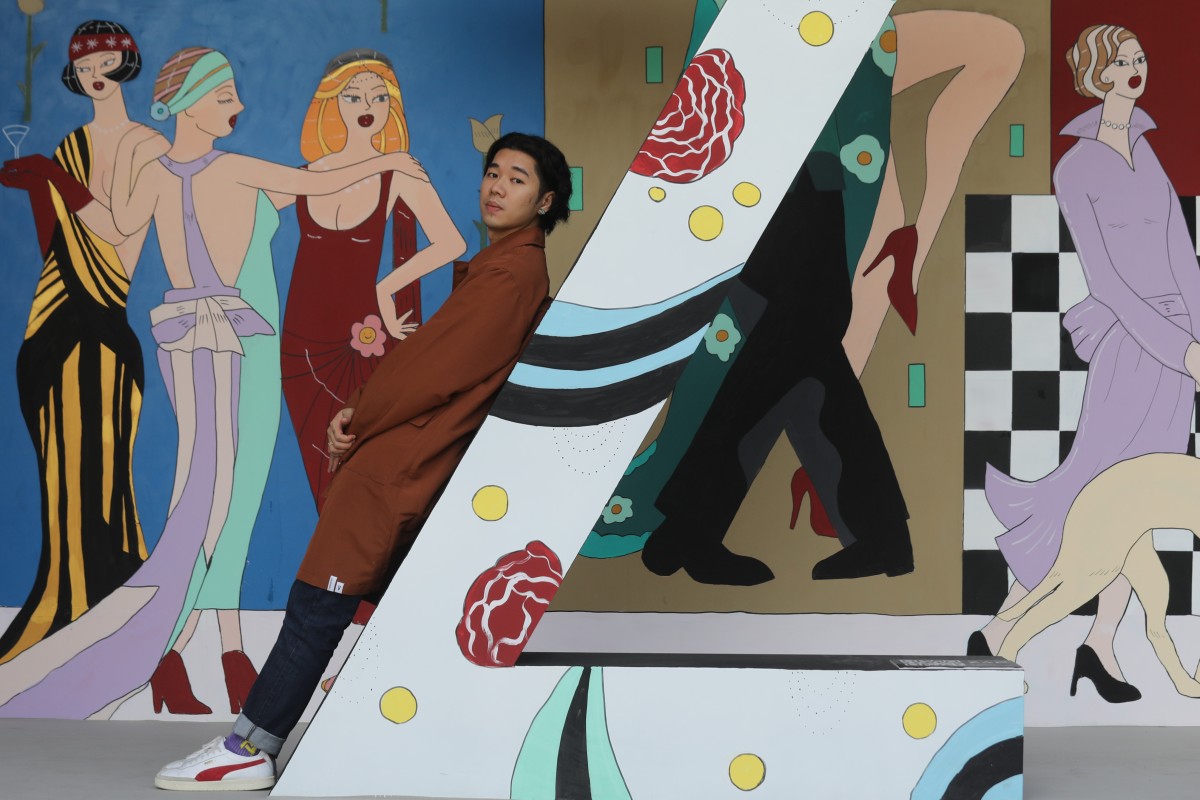 Isaac Spellman has created art for local and international celebrities, including Gigi Leung, Joey Yung and Lady Gaga. Photo: Xiaomei Chen
Five years ago, Isaac Spellman screamed and woke everyone in his family after receiving an unexpected email from a superstar, Lady Gaga.
The American singer wanted the Hongkonger to design an animated graphic for her performance at the 2017 Super Bowl, one of the biggest US sporting events.
At the time, Spellman – the artist's pseudonym – was only a 22-year-old visual arts student at Baptist University. Never in his wildest dreams had he imagined that one of his favourite singers would ask for his artwork.
Isaac Spellman couldn't believe it when he received an email from Lady Gaga, one of his favourite singers. Photo: Xiaomei Chen
Initially, he thought the email was a scam. But after confirming that the invitation's email address was genuine, he was elated and sent a response.
"The start of my career was preposterously high," said Spellman, who is now 27 and asked to be identified only by the name his art is known for.
Spellman has been a huge Lady Gaga fan since he was a secondary school student. His first work of art – using watercolour – was of Lady Gaga.
How an iPad changed the life of Sophia Hotung, artist of "The Hong Konger"
While he had painted the singer to kill time during his summer holiday before starting Form Four, he soon fell in love with creating art.
Although he had never taken any art classes in secondary school, he had enough drawings to compile a portfolio, which he used to apply to Baptist University's visual arts progamme. After he was accepted to the arts school, he decided to specialise in digital illustration.
Even in university, Lady Gaga was his muse. The singer is known for her out-of-the box style and groundbreaking visuals in her performances and music videos.
Singer Lady Gaga, seen here at the premiere of her film "The House of Gucci", is known for her avant-garde style. Photo: AP
"She inspired my aesthetic sense and appreciation for art. Before [knowing her], I had no knowledge about art or fashion," he said.
For years, he had been uploading his drawings of Lady Gaga on social media to express his love for his idol. In 2016, the diva even shared two of his works on Facebook.
The next year was when Lady Gaga's team contacted Spellman to help promote her appearance at the Super Bowl. They asked him to create an animated graphic based on her look from her hugely popular Poker Face music video from 2009.
The Hong Kong artist putting a lighter touch on the news
Needless to say, he was over the moon about the once-in-a-lifetime opportunity. This incredible experience was not just a dream come true for the young artist, but he also expected that it would be smooth sailing for the rest of his career.
That didn't happen.
After the Lady Gaga job, he did not get any freelance work for the next two years before he graduated.
"That experience only gratified my vanity but was not a game-changer in my life or career. Except for my friends, no one knew about the collaboration as I was a nobody and I was not credited for the artwork," he said, adding that Lady Gaga's team did pay him for his work.
Founders of Plastic Wood studio discuss how they reduce waste with art
After graduating in 2019, he landed a few different full-time design jobs over the next two years. But he never made it past the three-month probation at any of those companies.
"Maybe it was because of my artistic temperament," he explained.
"When it comes to my art, I never compromise," said the artist, who added that the companies he worked for did not give much flexibility for him to express his creativity.
He described his style as a "composite of the past and future", known as retrofuturism – or how people in the past might have imagined the future. That often did not fit what his past employers wanted.
Spellman said his style follows how people in the past imagined the future. Photo: Xiaomei Chen
"After the Lady Gaga job, I never thought my career would be like this ... I spent some time adjusting my mindset [about my future]," he said.
Even while he was bouncing from job to job, he was posting his artwork on social media. But he felt stuck because he had very few followers.
During that time, he posted his work on the popular LIHKG online forum, writing, "It seems that Hongkongers do not like my Western-style illustrations".
Most of his art at the time reflected his love of Western pop culture.
Celebrating Asian pride through fashion
To his surprise, the post went viral with about 1,000 comments. Some netizens said his illustrations were pretty but just did not fit the Hong Kong market.
"I was just curious about how people see my work, so I didn't take those comments personally. But I did take heed of the useful ones," he recalled.
Last year, the artist decided to call himself Isaac Spellman to better reflect his illustration style. The surname was taken from a character, Sabrina Spellman, from the television series Chilling Adventures of Sabrina.
"The word 'spellman' can be interpreted as 'a man who casts spells'. I have heard many people describing my art as magical because they feel like there are spells on my work that appeal to them," he explained.
A scene from "The Chilling Adventures of Sabrina", the Netflix show Spellman took his name from. Photo: Netflix
Soon after he changed his name, he felt his luck changing. That year, he was invited by Canto-pop star Gigi Leung Wing-kei to create illustrations to promote her new single. After this, he started getting more clients, from local singers like Joey Yung to international sports brands like Adidas and Reebok.
Now, his income as a freelancer has surpassed what he used to earn when he was working at his previous companies.
"People nowadays no longer associate arts with low income or unstable jobs, so I believe there will be a new generation of artists emerging in the next few years," he said.
How art therapy could benefit your mental health
Although the illustrator struggled at the start of his career, he found that understanding his style was the key to getting more clients to recognise him.
"Set some keywords for your style to help people remember your work," he suggested. "Mine are 'vintage', 'fashionable' and 'colourful'."
Having drawn for 10 years, the artist has never stopped practising.
"Every day, I draw for at least six hours," he shared. "Hard work is the only formula to achieve success."
Hong Kong's neon nomads keep a dying trade flickering
Elated 興高采烈的: Feeling or expressing overwhelming happiness or joyful

Preposterously 不合理地: Contrary to reason or common sense

over the moon 非常高興:Extremely happy; delighted

Gratified 滿足: Give (someone) pleasure or satisfaction

Vanity 虛榮心: Excessive pride in or admiration of one's own appearance or achievements

Temperament 性情: A person's or animal's nature, especially as it permanently affects their behaviour

Compromise 妥協: Expediently accept standards that are lower than is desirable

Heed 注意: Pay attention to
Sign up for the YP Teachers Newsletter
Get updates for teachers sent directly to your inbox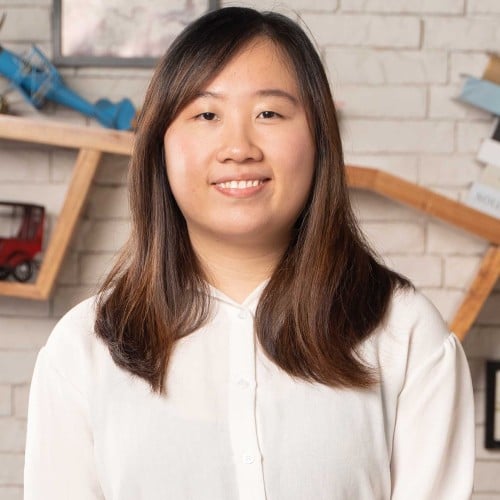 Sue joined the Post in 2021. She graduated from the University of Hong Kong with a double major in journalism and counselling.
Sign up for YP Weekly
Get updates sent directly to your inbox