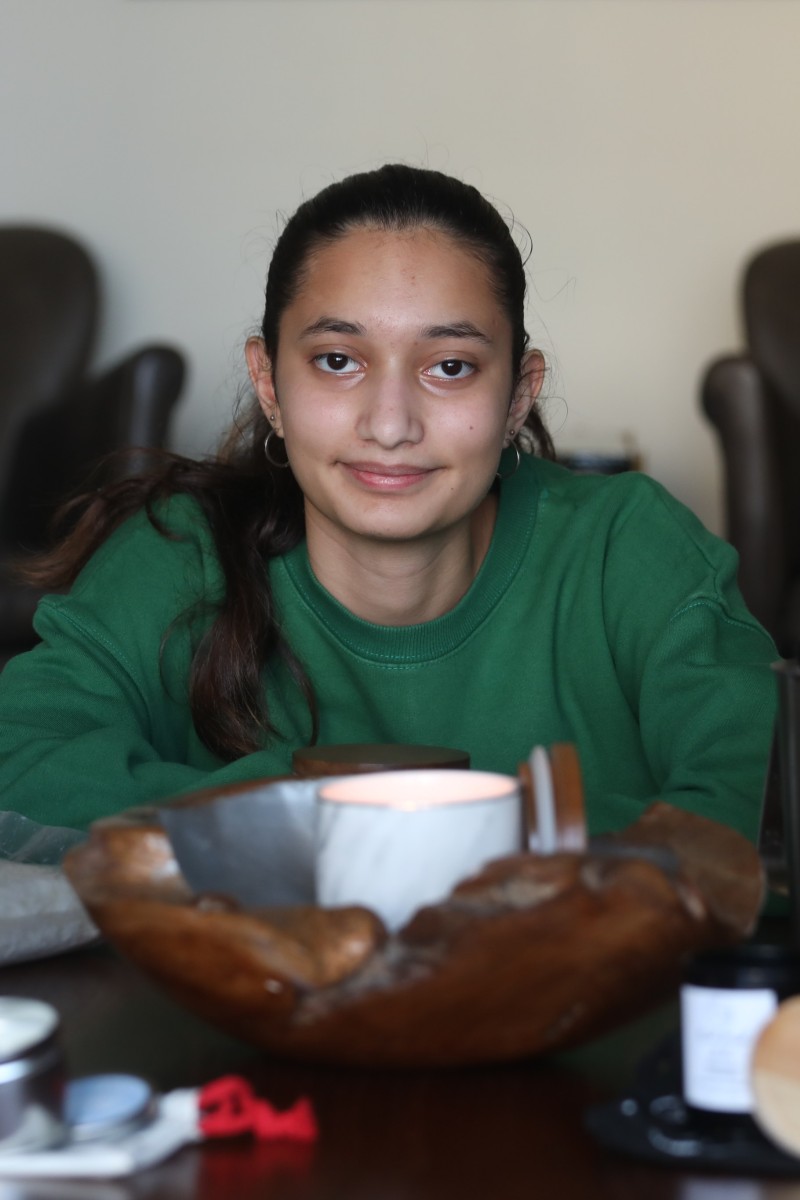 Mahi Ghia, 17, discusses her experience running a handmade candle shop – from sourcing environmentally-friendly soy wax to donating some of her proceeds to charity

Every week, Talking Points gives you a worksheet to practise your reading comprehension with questions and exercises about the story we've written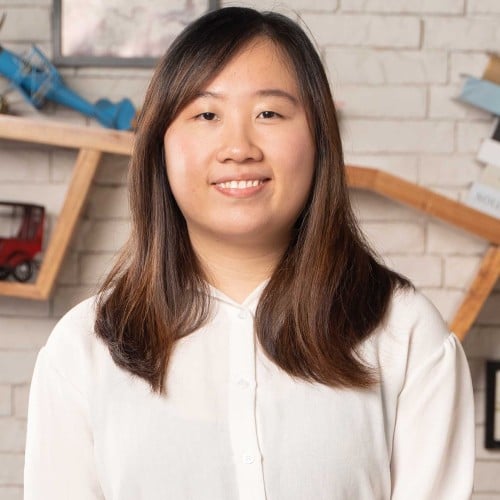 Sue joined the Post in 2021. She graduated from the University of Hong Kong with a double major in journalism and counselling.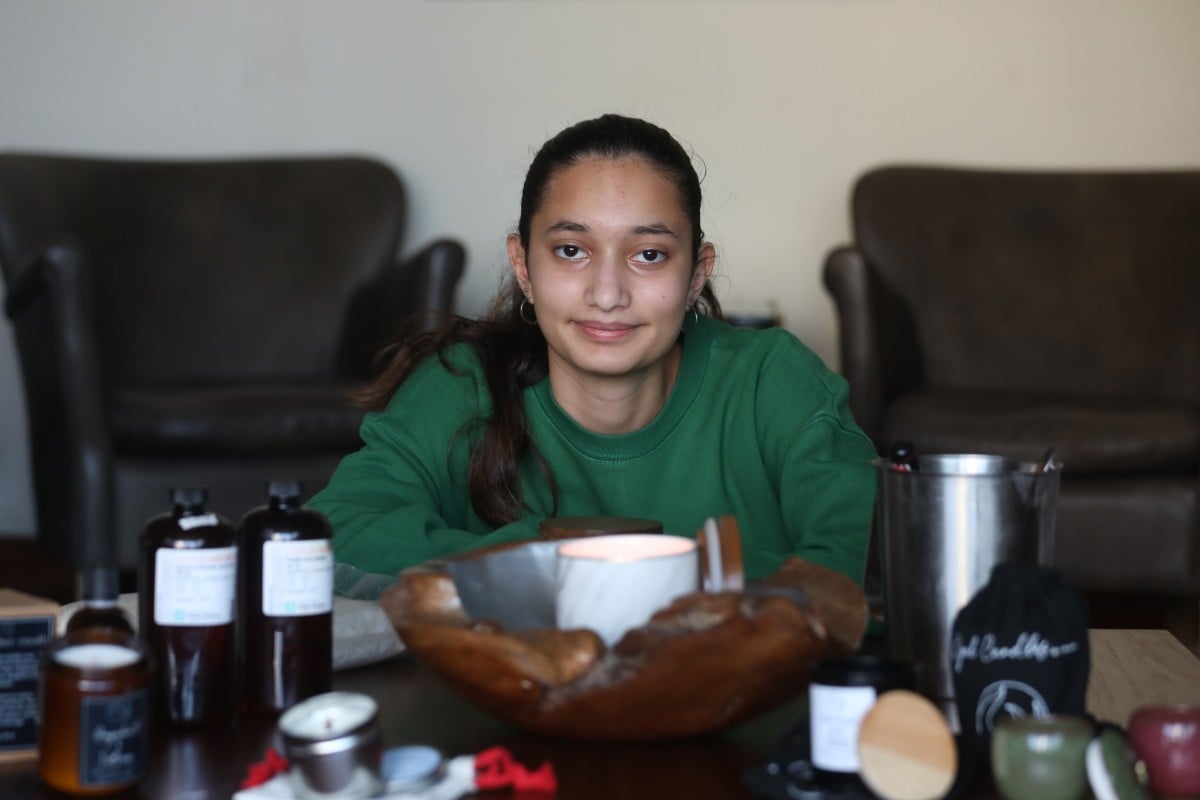 Founder of Opal Candles, 17-year-old Mahi Ghia has been making soy wax candles for the past two years. Photo: Xiaomei Chen
Without her favourite sport, netball, amid months of online learning, the start of summer 2020 was feeling monotonous for 17-year-old Mahi Ghia as Hong Kong was in its first year of the coronavirus pandemic.
Given so much free time, the German Swiss International School student wanted to do something productive outside her studies to combine her interests in business and art.
"I wanted to do something that I could make sure is accessible to people my age," said the secondary school student who was born and raised in Hong Kong and whose family is from India.
How this 13-year-old artist translates her emotions onto the canvas
After brainstorming ideas, Mahi decided two years ago to start a handmade candle shop, Opal Candles.
"I thought a candle is a luxury good that a lot of ... people my age don't have access to because it is quite expensive," she explained. "I wanted to see if I could make it more affordable, but still retain really good quality."
Through her Instagram shop, Mahi has sold more than 1,000 candles, which range in price from HK$88 (US$11) to HK$258. She has also launched eight collections, including some for festivals like Christmas and Diwali, one of the biggest holidays in India and other parts of South Asia.
For the past two years, Mahi has donated all the earnings from Opal Candles' Diwali collections.
In 2020, she gave HK$4,000 (US$513) to Hong Kong NGO Be the Change, which provides tutoring services for disadvantaged ethnic minority pupils. The next year, she raised about HK$8,000 for Mumbai-based Manray Foundation, which helps underprivileged children in India go to school.
"There are a lot of slums [in Mumbai] ... and a lot of kids do not get access to education. The money that I raised would fund the ... school fees for an entire term for five kids," she shared.
Refugee Connect, founded by Hong Kong teen, hosts workshops for asylum seekers
When she first started, Mahi knew she needed to do research, so she visited candle stores across the city to study the packaging, pricing and fragrances they used.
For the creative teen, designing the brand's labels and bags came naturally. She named her shop after her October birthstone, Opal, and her logo is of a fire.
But besides her brand's aesthetics, Mahi was clueless about candle making, so she turned to YouTube where she watched countless videos to learn. As she explored the world of candles, the teen realised she wanted her business to prioritise the environment and people's health.
So far, Mahi Ghia has launched eight collections and sold more than 300 candles. Photo: Xiaomei Chen
Most companies produce candles using a petroleum-based product, paraffin wax, which is cheap and easy to handle. But this ingredient emits toxic chemicals and soot when burned, which is unhealthy for humans.
Thus, the shop owner insists on using soy wax even though it is more expensive. She said she wanted to give customers an option that was healthier for them and for the environment.
Why two Hong Kong teen climate activists say 'there is still hope'
Despite her thorough research, her first candle-making attempt was chaotic. To create unique scents for her first collection, Warmth, she had to carry out quite a few tests.
"I treated it as if it was a big science experiment at first," recalled the teen. "Because you use different temperatures and fragrances ... it's essentially a mix of chemicals."
After about two hours, she tried to pour the wax into jars, but she ended up getting the wax everywhere, from the kitchen to her room.
"It was very messy ... and difficult because it requires a lot of focus, a lot of precision, and a lot of control. But it turned out to be really nice candles," she said, adding that her first collection was quickly sold out.
Teen tattoo artist on what it takes to make it in the industry
Through Opal Candles, the Year 12 student has not only gained real-world experience and confidence, but it has also inspired her to think more concretely about her future.
She said she was considering a few different subjects to study in university based on what she learned while running her small business – sustainability, economics and art.
"Making candles has really helped me to see things in a different light. Everything I learned in school, I can apply better now," she shared.
Click here to download a printable worksheet with questions and exercises about this story. Answers are on the second page of the document.
Sign up for the YP Teachers Newsletter
Get updates for teachers sent directly to your inbox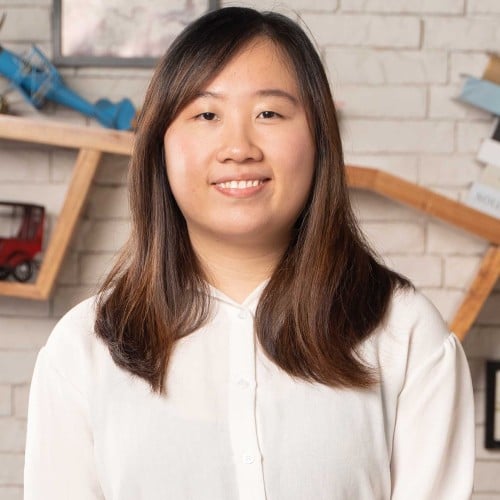 Sue joined the Post in 2021. She graduated from the University of Hong Kong with a double major in journalism and counselling.
Sign up for YP Weekly
Get updates sent directly to your inbox