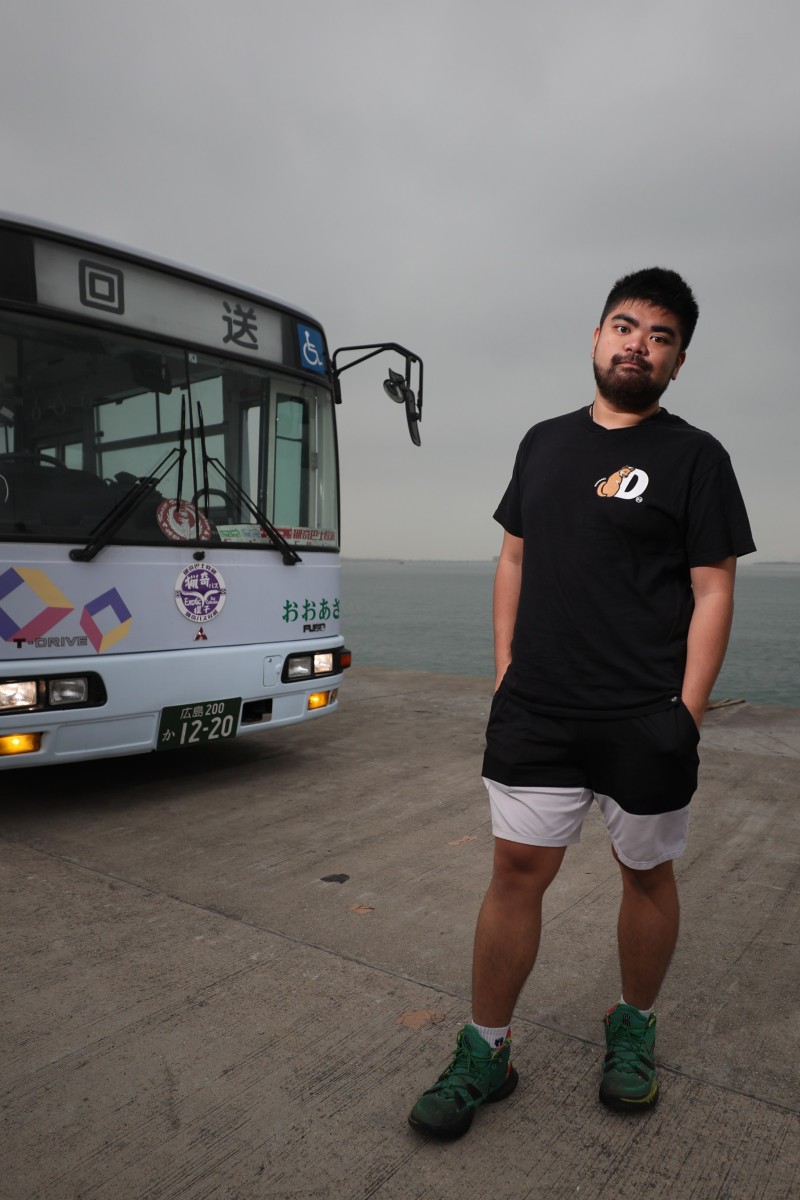 Old buses, new dreams: why Hong Kong collector brings vintage buses to the city from Japan and Britain
Ophios Chow's Exotic Bus Collection – featured in ViuTV's show, King Maker IV – offers Hongkongers a peak into public transport in places outside the city

Every week, Talking Points gives you a worksheet to practise your reading comprehension with questions and exercises about the story we've written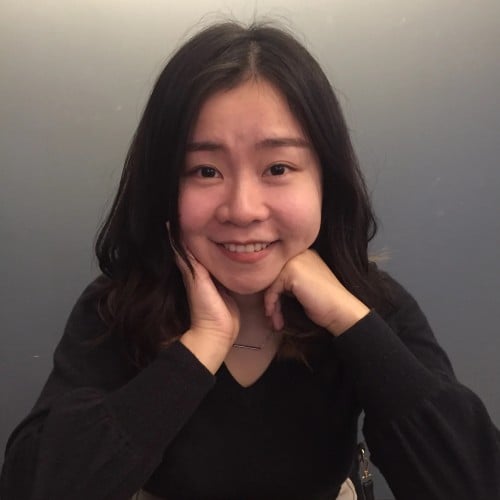 Kelly is a journalist from Hong Kong. She joined the Post in 2018, where she writes about Hong Kong's arts and culture, social welfare and the environment. She has a master's degree in Journalism from the University of Hong Kong.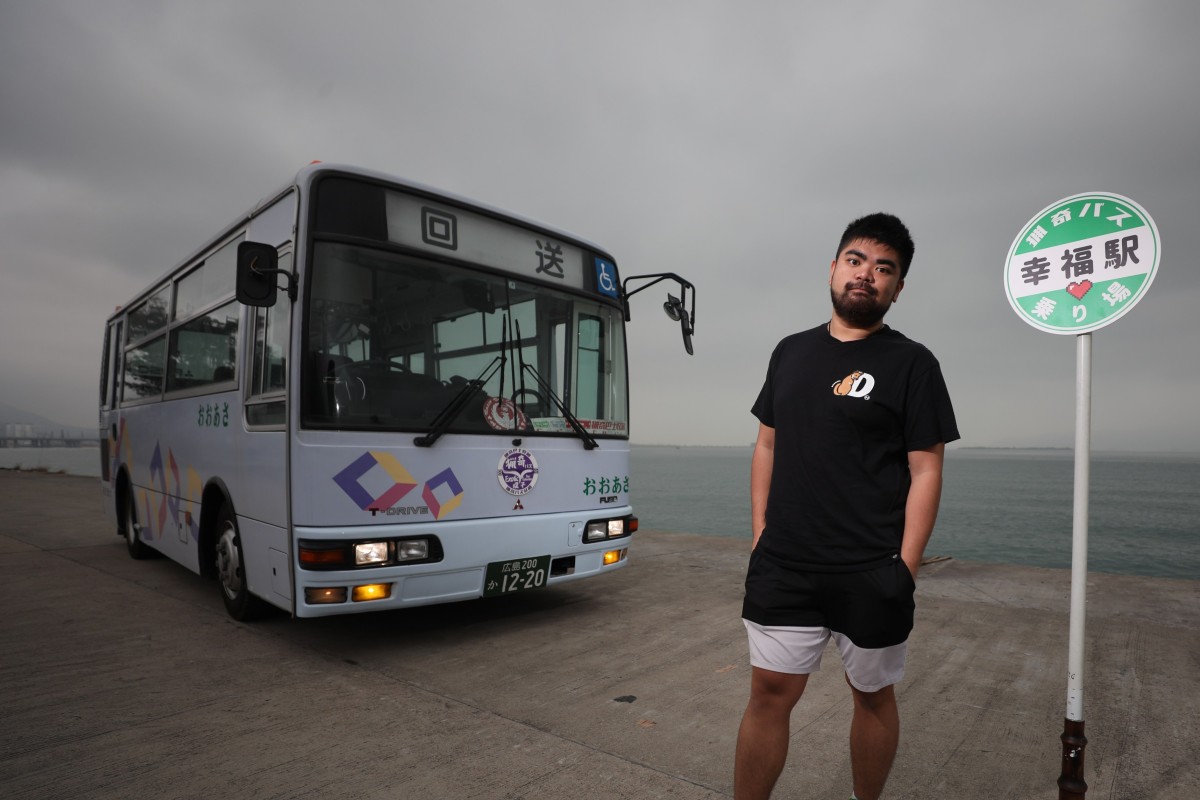 Ophios Chow is a collector of vintage buses from around the world, including this one which he brought to Hong Kong from Japan. Photo: Xiaomei Chen
A tiny two-door bus the colour of bright green grass and the size of a 19-seat minibus, cruises through the bustling streets of Hong Kong.
The one-of-a-kind Japanese bus owned by collector Ophios Chow Pak-yin stands out in contrast to the pale yellow bellies and muted red or green tops of most other minibuses roaming the city.
Chow, 27, imported this bus from Japan in 2020. In total, he has brought to Hong Kong two small buses from Japan and an open-top one from Britain. Not only does he have Facebook and Instagram pages – both titled Exotic Bus Collection – to promote vintage buses from around the world, but he also sometimes rents out his own collection.
"It means a lot to me when people actually care about the buses and love them," he said. "They are more than just pieces of machinery."
16-year-old Hong Kong internet sensation on his love for trains
"Besides ... vintage cars, there are also other vehicles worth paying attention to," Chow explained.
One of his buses has been featured in a recent music video for King Maker IV, a talent competition show from local broadcaster ViuTV. Last August, fans of Stanley Yau Sze-chun from local boy band Mirror also rented Chow's British bus for a tour celebrating the idol's birthday.
Chow's collection has also captured the attention of photographers seeking to emulate Japanese aesthetics, couples looking for unique wedding pictures, and those longing for a taste of Japan in the travel-starved city.
"I preserve the original look and feel of the buses, so they look exactly like the ones in Japan," he asserted.
"It's not just about buying a bus – it's also about buying a sense of nostalgia," explained Chow, adding that he often saw passers-by excitedly snapping photos of his vehicles.
"Ever since I was a child, I have always loved collecting old, vintage items, which is why I got into conservation," said Chow, who studied architectural conservation at the University of Hong Kong, as well as anthropology at Chinese University for his master's degree.
When he started university, he was saddened when his favourite buses were retired. They were a version of a Scania double-decker bus that was withdrawn in Hong Kong between 2010 and 2014. That was when he decided to learn more about buses from places outside his home.
Learn Cantonese slang: How to ride Hong Kong's public transport like a pro
But it was not until a trip to Hokkaido in 2017 that Chow began trying to collect buses from around the world.
There, on the Japanese island, the enthusiast came across a small bus painted in bright green. Intrigued, he was determined to find it again and, this time, to ride it.
"I discovered it was actually a free shuttle bus heading to a hot spring area," he recalled. "I did some research and flew to Hokkaido again just to ride that bus."
Dubbed "Green Tea" by Chow for its striking colour, the Hino Rainbow HR1JEEE is about 7 metres long. While it is similar in size to a typical 19-seat minibus in Hong Kong, what interested Chow most was how its small body could fit the entire engine of a regular-sized bus.
Ophios Chow calls this Hino Rainbow bus "Green Tea" because of its striking colour. Photo: Ophios Chow
Chow said the design of these Japanese buses deserved more credit: "Its flexibility to operate on narrow roads is even better than that of most private cars ... which proves the sophistication of Japan's craft."
Though he was determined to bring the Hino Rainbow to Hong Kong, it was not an easy model to track down, so he turned instead to a bus from Britain.
In 2019 – the same year he created the Facebook page for the Exotic Bus Collection – Chow bought an open-top bus from Britain, which he called "Big Dragon" as most of Hong Kong's golden buses were its "descendants". But it was an arduous task to bring the massive bus to the city.
"I ... [had] to email every shipping company to find a way to ship it," he said, adding that he spent half a year looking for a transport method before successfully bringing it to Hong Kong at the end of 2019.
Historian reveals the truth behind ghost stories on MTR's Island line
Thus, when he later found a Japanese bus similar to the Hino Rainbow he saw in Hokkaido, he sought help from a local car agency, which made the process of bringing it to Hong Kong much smoother.
As for his dream bus, Chow did not hesitate to buy it as soon as he found it.
"From seeing the bus' photo to contacting the agency and making the payment, it took only an hour and a half," he said, adding that he spent hundreds of thousands of dollars from his savings to buy and ship the bus.
He managed to transport the Hino Rainbow to Hong Kong in April 2020 just before the city's borders closed because of the pandemic. Unfortunately, two other buses he purchased are still stuck in Japan.
Ophios Chow says he has spent all of his savings to bring vintage British and Japanese buses to Hong Kong. Photo: Xiaomei Chen
To build and sustain his collection, Chow said he had spent all of his savings from working as a research assistant at a local university. Occasionally, he takes night shifts as a taxi driver to make ends meet, sometimes working more than 20 hours a day.
"The buses themselves are already costly, not to mention the expensive repairs and rent for parking," he said. "But again, it's my passion."
While Chow is of course excited about his collection, many netizens and other bus enthusiasts have criticised it, saying it was "meaningless" and a "waste of money".
How this 46-sq-ft shop in Hong Kong promotes the city's artists
But Chow insisted on the importance of preserving vintage buses. They are key to understanding the history of public transport, the lifeblood of modern cities.
"Most Hong Kong bus enthusiasts set their eyes on Hong Kong or British buses, so I wanted to introduce locals to ... unique buses from around the world," he said.
"When I saw so many people rooting for these buses on the street, it got me thinking – though it's very expensive and troublesome, it's well worth it."
Click here to download a printable worksheet with questions and exercises about this story. Answers are on the second page of the document.
Sign up for the YP Teachers Newsletter
Get updates for teachers sent directly to your inbox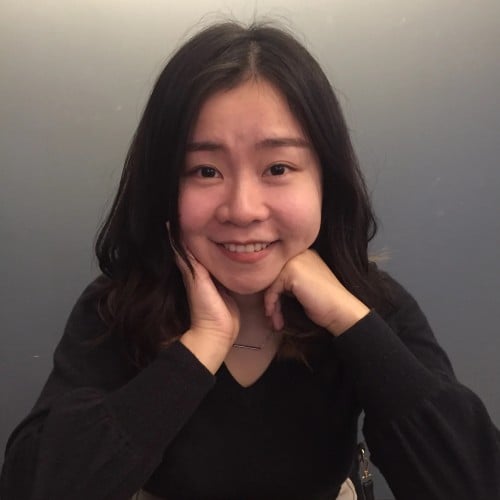 Kelly is a journalist from Hong Kong. She joined the Post in 2018, where she writes about Hong Kong's arts and culture, social welfare and the environment. She has a master's degree in Journalism from the University of Hong Kong.
Sign up for YP Weekly
Get updates sent directly to your inbox