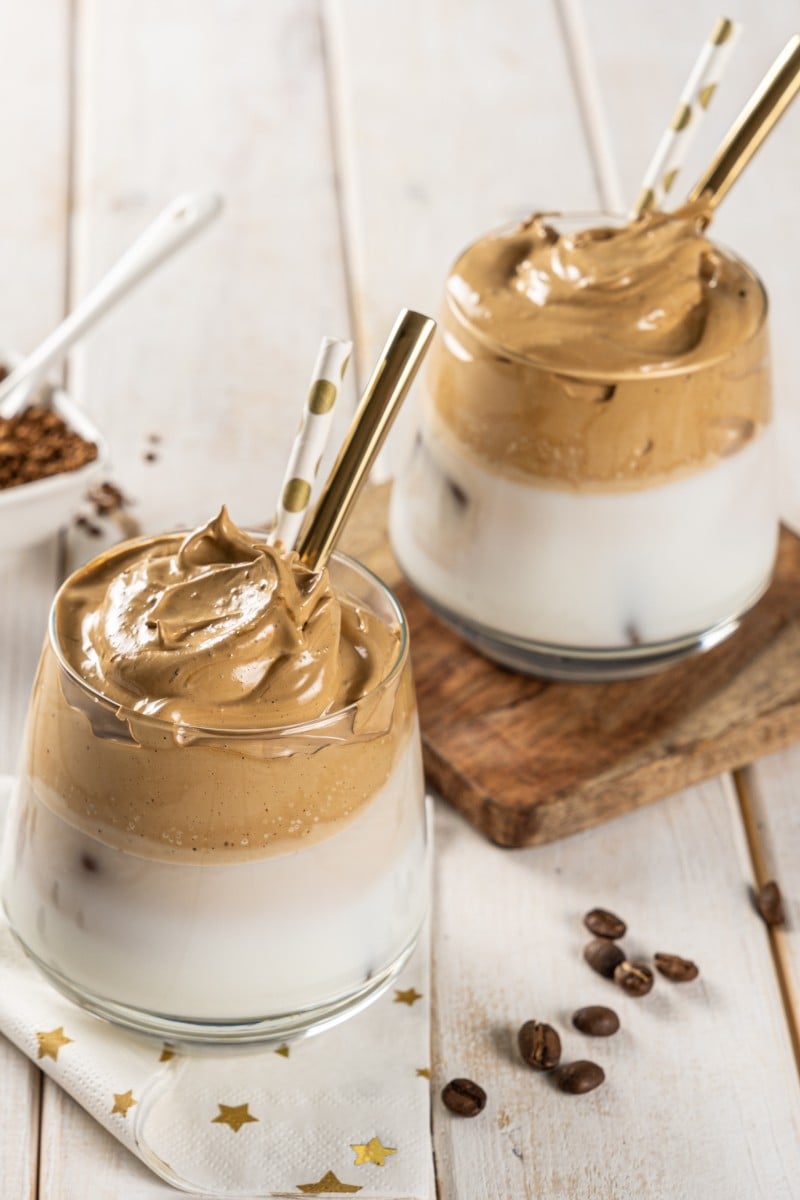 Social-distancing during the coronavirus pandemic has changed our culture, as people come up with activities they can do at home

Among Us allowed people to connect from the safety of their homes, and many turned to YouTube for home workouts to stay active
Clarisse Poon
Teresa Kwok
Bridget Lam
Sahana Iyer
Annabel Cheung
|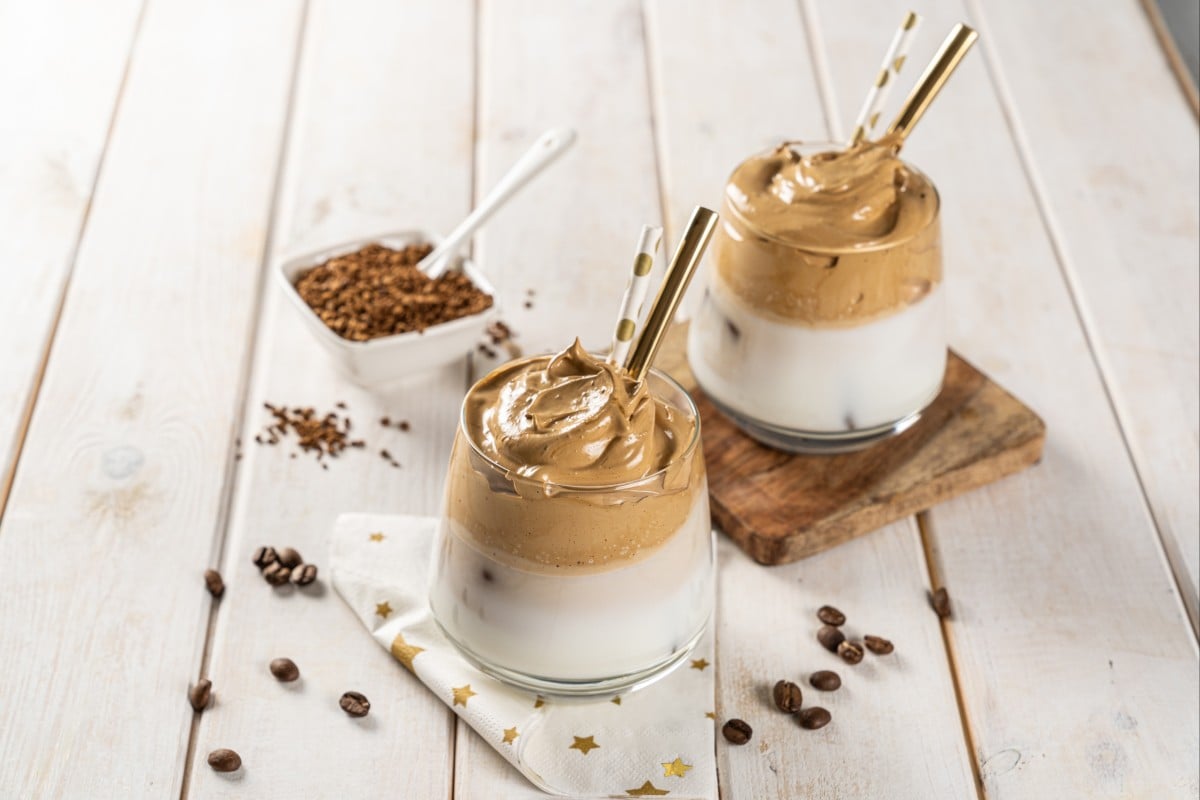 Did you make Dalgona coffee early on in the pandemic? Photo: Shutterstock
Since Covid-19 took over the planet in 2020, the world seems to have stopped moving. The pandemic has affected our social activities, education, and every other aspect of our lives. With people largely social-distancing from each other over the last few years, the culture has changed and adapted to the situation, as people think of ways to alleviate themselves from boredom and isolation.
Let's look back at a few of the trends that have popped up during Covid.
Submit a picture to YP's new photo project
Everything has moved online
Most of our daily routine has moved online since the coronavirus began. We are no strangers to Zoom, for example, the conference software that has became essential for online lessons or work-from-home meetings.
Virtual payments are nothing new, but a few new features have been introduced, including e-packets for Lunar New Year. These allow people to give red packets to friends and relatives in spite of social-distancing measures.
Hi, can you hear me? Can you hear me? Photo: Shutterstock
PayMe from HSBC recently introduced a new "lucky draw" feature for its users. You input the amount of money that you wish to give to a group of people, and those who receive the link will get a surprise red packet with a random amount of money. This helps keep the tradition alive, especially for families who have been separated for several years due to the pandemic.
Speaking of money, a new type of investment has emerged – NFTs (Non-fungible tokens). This has quickly become a trend with a huge impact on our mindsets and economy. Unique and non-interchangeable NFTs – usually online artwork, collectibles, GIFs or music – are expensive but still highly sought-after.
One NFT can be worth thousands – or even millions – of dollars. Even celebrities, such as professional football star Lionel Messi, have hopped on the NFT bandwagon with his 'Messiverse' art collection, and singer Justin Bieber also supported the trend by backing the inBetweeners NFT Collection.
In the pre-Covid world, friends and family could gather together to enjoy a film on Disney+ or binge-watch a series on Netflix. However, the social-distancing requirements of the pandemic have spurred a twist to the classic get-together: the teleparty. This Google Chrome extension allows people to share a link to a programme on Netflix, Hulu, Disney+, or any other on-demand platform. Up to 1,000 people can watch a film or TV show together with one link, provided everyone has their own individual account.
With over 10,000,000 users since its launch in 2020, this extension has allowed a lot of safe, group fun.
The weirdest habits you developed during Covid
Have you been playing Wordle? This web-based word game has gone viral and inspired many spin-off versions – Nerdle for maths-lovers, Worldle for geographers, and for music lovers, we have Chordle.
In Chordle, instead of a five-letter word, you need to guess a four-note chord. Since you only have four guesses, it's not an easy job. After you use up all your guesses, the answer will be revealed and you will learn how this chord is commonly used. If you want to learn more about music, this is the game for you.
Wordle became so popular that it was eventually bought by The New York Times. Photo: AFP
Another game that reached new heights of popularity was Among Us. Although it was released in 2018, it took the internet by storm in 2020. The game allows you to connect with people around the world by finding the impostor(s) or by killing players without getting caught. The private lobby function also allows people to play with their friends.
At its peak, the game had half a billion players worldwide. Even though the hype died down a bit in 2021, Among Us definitely left its mark during Covid.
If you're looking for something more lighthearted, skribbl.io is the game for you. This online version of Pictionary allows you join random games with strangers, or play with your friends in a private room. As simple as it is, it is a popular and addictive game.
Having trouble paying attention lately? You're not alone
It's all about the past in 2022 – though retro fashion has been making a comeback since before the Covid era. Everyone from celebrities to people on the street can be seen wearing tie-dye from the 60s, sweater vests from the 70s and wide-legged jeans from the 90s. Dipping into retro styles helps people escape mainstream trends that can come off as generic.
Additionally, since people have been staying home, they have been decluttering and selling old clothes through online thrift stores such as Thredup or platforms like Carousell – which is good for the environment, as these clothes get a second chance at life.
This Hong Kong Instagram thrift shop wants you to express yourself
Another trend is, of course, masks. Since you have to wear one anyway, why not make it colourful? Stores such as Masklab, MaskOn, and KAZE have popped up around Hong Kong, offering festive masks for the holidays and in every colour imaginable to match your outfit. Many people are also buying reusable masks in an effort to cut down on the amount of waste they produce, or even making their own masks using sustainable materials as a way to kill boredom.
A mask for every occasion! Photo: Shutterstock
Have you tried these foods?
With all that extra time at home, people have been spending more time in the kitchen, looking to platforms like TikTok for the latest recipes. These trends, such as Dalgona coffee from 2020, require few cooking skills, a short amount of time and easy-to-find ingredients.
'Nature's Cereal' caught on in 2021 after American singer Lizzo tried it out. All it involves is pouring berries, ice cubes and coconut water into a bowl and eating it as if it were cereal. Despite doubts about whether it is actually tasty, experts say that the breakfast has many health benefits.
Check out these delicious hot chocolate recipes
Baking sourdough bread also became trendy in 2021. Unlike normal bread, sourdough does not require commercial yeast. Instead, an active starter is used, which involves fermenting flour mixed into water. Baking sourdough takes much more time and is arguably more complicated than Nature's Cereal, making it ideal for killing time in quarantine.
Making sourdough can be a long and arduous process. Photo: Shutterstock
When the pandemic first hit and people started working and studying from home to avoid face-to-face interactions, they also became less active and looked for new fitness routines. Hiking and doing home workouts became popular ways for Hongkongers to stay fit and healthy in a safe way.
People turned to YouTubers such as Chloe Ting, Emi Wong, and Coffee Lam, looking for cardio and full-body workouts. Strength training and body weight exercises were big too, as well as using gaming to stay active – for a while, it was nearly impossible to find Ring Fit Adventure for the Nintendo Switch.
7 body weight exercises you can do at home
Since many tourists spots, shops and theme parks were closed to prevent social interactions, people went hiking to get some fresh air on weekends. Trails like Cape D'Aguilar, Dragon's Back, and The Peak circle became popular hiking routes because of their amazing views and ease for beginners.
Sign up for the YP Teachers Newsletter
Get updates for teachers sent directly to your inbox
Sign up for YP Weekly
Get updates sent directly to your inbox