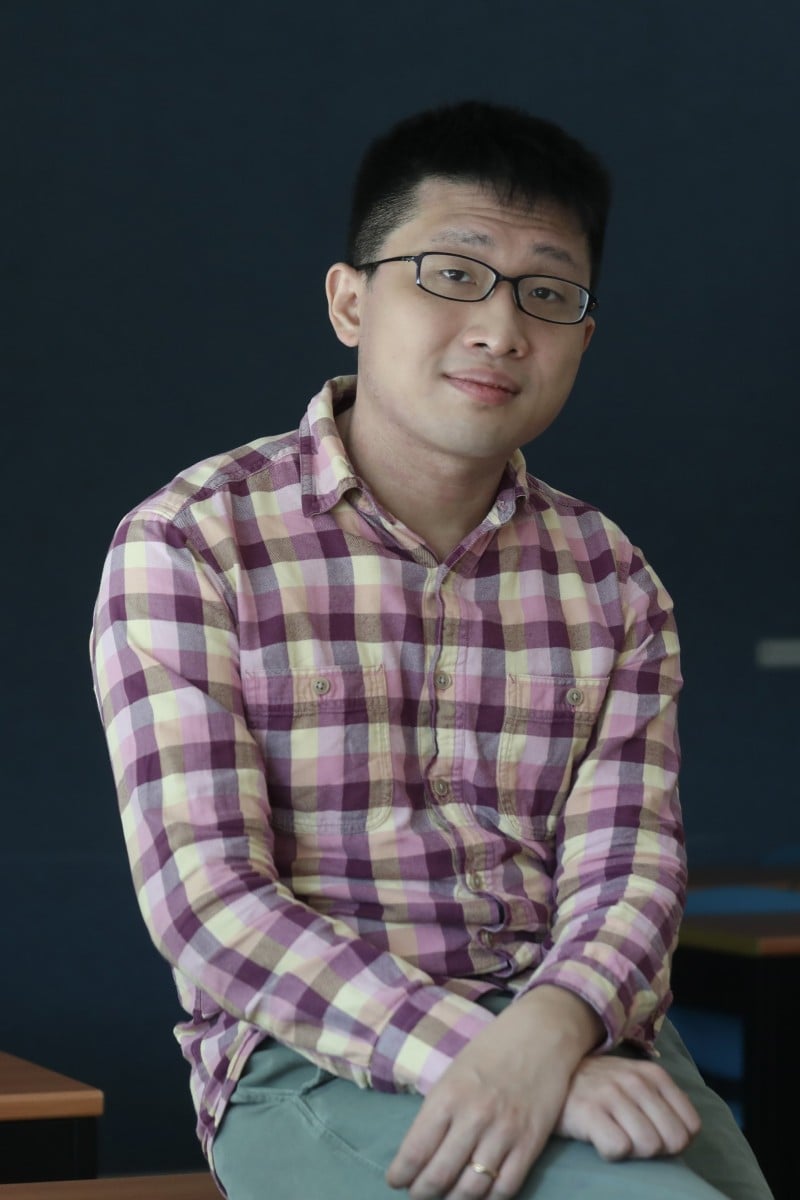 Lau Chaak-ming, a linguistics professor at the Education University of Hong Kong, has been on a mission to improve resources for those wanting to learn Cantonese

Every week, Talking Points gives you a worksheet to practise your reading comprehension with questions and exercises about the story we've written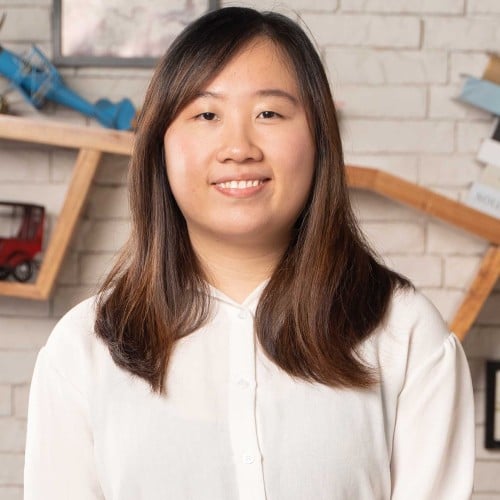 Sue joined the Post in 2021. She graduated from the University of Hong Kong with a double major in journalism and counselling.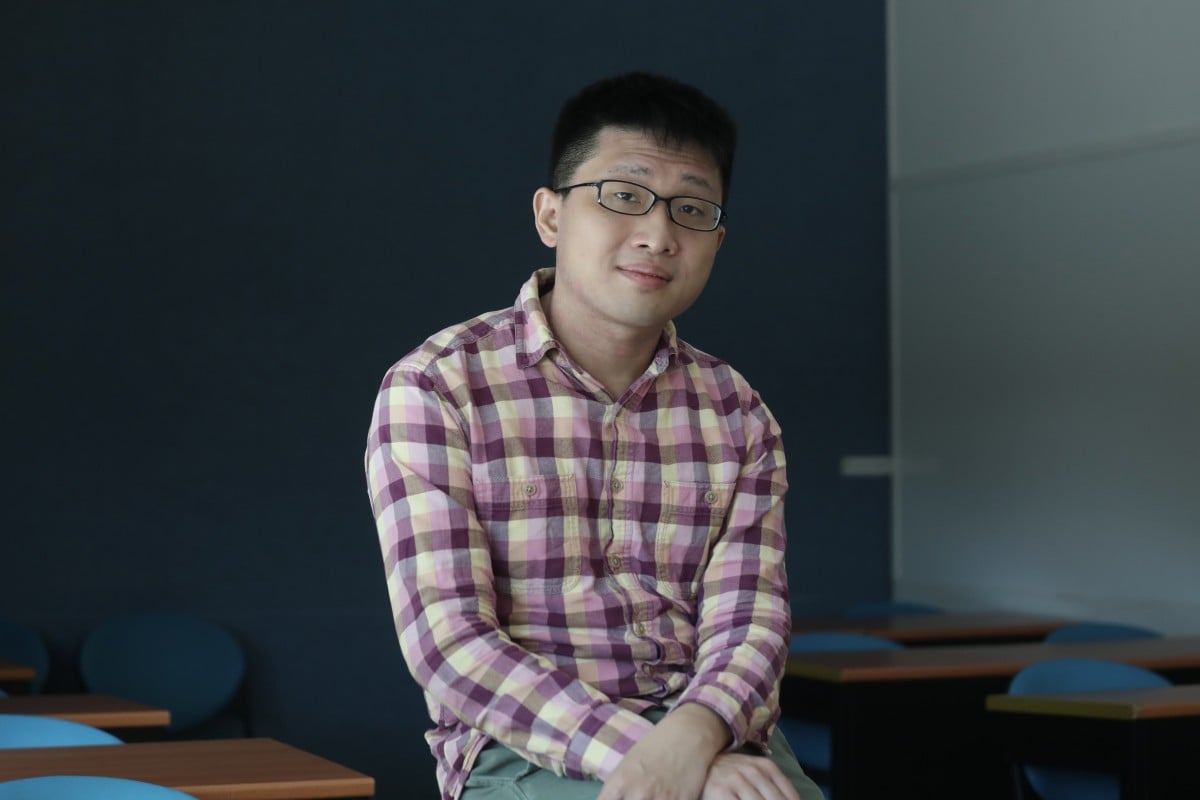 Lau Chaak-ming is passionate about creating resources that make Cantonese more accessible to non-native learners. Photo: Xiaomei Chen
Consisting of 20 initial syllables, 53 final syllables and six tones – not to mention its wide use of slang – Cantonese is not an easy language to learn.
Despite being a primary language in Hong Kong and having at least 80 million speakers worldwide, there is a shortage of educational resources that teach Cantonese using a pronunciation method that is easy for people to learn. As some of the city's schools have begun prioritising Mandarin instruction, there are worries about the future of the Cantonese language.
Thus, linguistics professor Lau Chaak-ming has been on a mission to promote the language and improve the resources available for those who want to learn it.
In 2014, he helped build the first online Cantonese dictionary, Words.hk. In January, he made Zidou, a Cantonese version of the popular online game, Wordle.
British teen on how learning Cantonese led her to start a YouTube channel
"I did not start these projects to preserve or protect Cantonese – this is a passive mindset that keeps us from moving forward," said the 37-year-old who teaches at the Education University of Hong Kong.
"I want to focus on new possibilities ... working on what is missing in [teaching] Hong Kong Cantonese."
About eight years ago, Lau and his friends had the idea to make an online Cantonese dictionary while discussing learning materials for the language.
"I suddenly realised that there was no ... dictionary for a language that has millions of native speakers," he recalled, adding that he and his friends then set out to make one themselves.
The online Cantonese dictionary Lau Chaak-ming helped start in 2014 is still growing, as volunteers add new words every day. Photo: Bruce Yan
At present, the dictionary features more than 50,000 words, and it is updated daily by a group of volunteers. Each entry has a Cantonese and English translation, as well as examples of usage.
"We hope the dictionary can benefit more people," the linguist said. "We need to keep working on it."
Recently, the dictionary website helped Lau create a Hong Kong version of Wordle, an English word game that gives users six tries to guess the five-letter word for the day.
At first, the scholar did not pay much attention to Wordle when it came out in October 2021 – until one of his friends created a Cantonese Wordle spin-off that used Cangjie, a system of typing Chinese words by inputting the different parts of the character. Soon, Lau decided he would make another Cantonese version but, this time, using Jyutping as the input method.
Wordle has become an internet sensation, and Lau Chaak-ming hopes his version of the game, Zidou, will help people learn more about Cantonese pronunciation. Photo: AFP
Written in the English alphabet with numbers "1" to "6" for the Cantonese tones, Jyutping is considered the most accurate way to indicate Cantonese pronunciation.
To explain, Lau pointed out two MTR station names – Tai Po and Tai Wo. Both are written "Tai" in English, but the meanings and pronunciations of the original Cantonese words are different. In "Tai Po", "Tai" means "big" and is written as "daai6" in Jyutping, while the one in "Tai Wo" means "very" and is composed as "taai3".
However, Jyutping is not very popular among Cantonese-speaking Hongkongers. Instead, young people use Kongish, an informal way of spelling Cantonese pronunciation in English. But Lau noted that "it was not a way of recording Cantonese properly".
Your introduction to the 'Martian language' of Cantonese texting slang
That is why the linguist saw a perfect opportunity to promote Jyutping while making his version of Wordle.
Fortunately, Words.hk was already using Jyutping, and Lau only had to spend three hours to find about 1,000 five-letter words for Zidou.
"I think it [Zidou] is fun and gives people another option to play," said the game creator.
Zidou also has a feature to make it more educational – after the five-letter Jyutping is entered, it shows the corresponding Chinese character.
Viral craze Wordle inspires maths and Cantonese versions
While Lau initially expected only his family and friends to play, Zidou has so far had more than 100,000 players take part. As he expected, many of them have found it to be much more difficult than the English version.
"But if you play it wisely with a strategy, you will learn the pattern and Jyutping," he said.
Another project Lau has taken on to promote Jyutping for Cantonese learning is called Ham Baang Laang, meaning "all together". In 2020, Lau co-founded the venture with Viveik Saigal, who had been feeling frustrated while trying to learn Cantonese.
With a team of writers, illustrators and voice artists, Ham Baang Laang has published about 200 books using Jyutping to teach Cantonese, some with accompanying story narration videos. The group has also used its storybooks to teach the language to ethnic minority students and children with special educational needs.
"Cantonese needs more growth, whether it's in art, drama or music. I hope to collaborate with more creators on projects [to promote the language]," Lau said.
The linguist believes Cantonese has the potential to spread – perhaps, through the rise of Hong Kong's boy band Mirror – and he wants to be ready with resources for those new learners.
"Who knows? Maybe one day, Mirror might be [as famous] as BTS. Then, more people will want to learn Cantonese," he said. "So we should be prepared."
Click here to download a printable worksheet with questions and exercises about this story. Answers are on the second page of the document.
Sign up for the YP Teachers Newsletter
Get updates for teachers sent directly to your inbox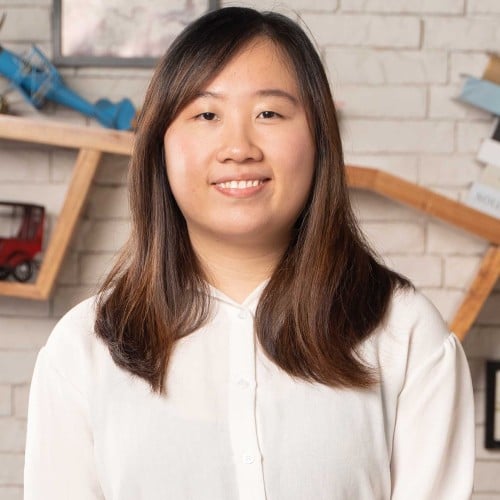 Sue joined the Post in 2021. She graduated from the University of Hong Kong with a double major in journalism and counselling.
Sign up for YP Weekly
Get updates sent directly to your inbox